Kate Middleton is suffering from Hyperemesis Gravidarum during her third pregnancy, and here's what that means
Though Kensington Palace's announcement that Kate Middleton and Prince William are expecting their third child is no doubt wonderful, the joyous news also came with the familiar revelation that our favorite duchess is once again suffering from Hyperemesis Gravidarum.
"As with her previous two pregnancies, The Duchess is suffering from Hyperemesis Gravidarum," the Kensington Palace's statement read. "Her Royal Highness will no longer carry out her planned engagement at the Hornsey Road Children's Centre in London today."
A severe type of morning sickness, Hyperemesis Gravidarum is a condition characterized by severe nausea and vomiting, according to Baby Centre UK. If not properly treated, one can also suffer severe dehydration, weight loss, and loss of electrolytes. The condition affects a small portion of pregnant woman—roughly one in 100—and can begin as early as week four of gestation. For most women, Hyperemesis Gravidarum clears by week 20, however, it can feel like a *very* long process for those who endure it.
Kate, suffered the condition while carrying Prince George, 4, and Princess Charlotte, 2. Meaning that while the duchess will no doubt be uncomfortable, the acute morning sickness shouldn't have any lasting impacts on her or her unborn child's health. Phew!
"Once you have had it once, the chances of having it again are much, much higher," Caitlin Dean, Vice Chair of the U.K. advocacy group Pregnancy Sickness Support, told People back in 2014, also noting that women who experience it  have an 86 percent chance of developing it during future pregnancies as well.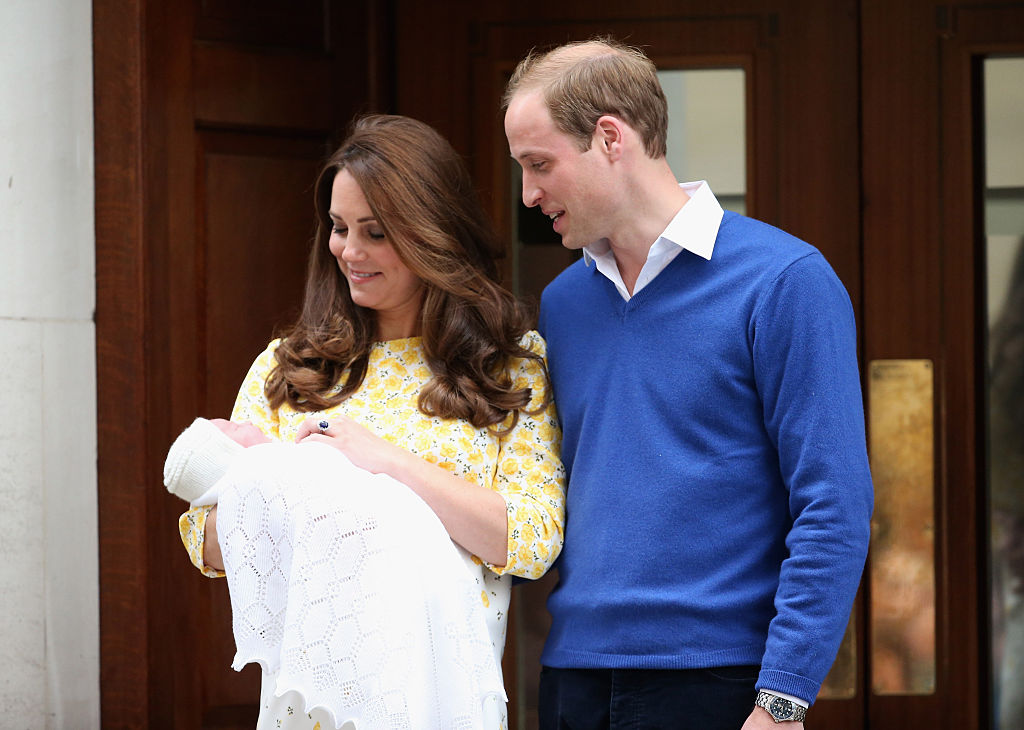 While there is no cure for the affliction, there are certain treatments to ease the condition that are safe for both mother and baby.
"You want to build up your vitamin B6," Dean told People. "We advocate taking it in advance, so you're taking it in the very early stages. And working with your doctor on what medications worked last time [you were pregnant] and having a plan on when you start those."
Still, a big congratulations are in order for Will and Kate (and big-siblings-to-be George and Charlotte), and we'll be keeping the duchess in our thoughts as she battles this unpleasant condition.