Hydrocolloid Is the Hero Anti-Acne Ingredient in Your Favorite Pimple Patches
Plus, dermatologists recommend the best acne patches for your specific type of breakout.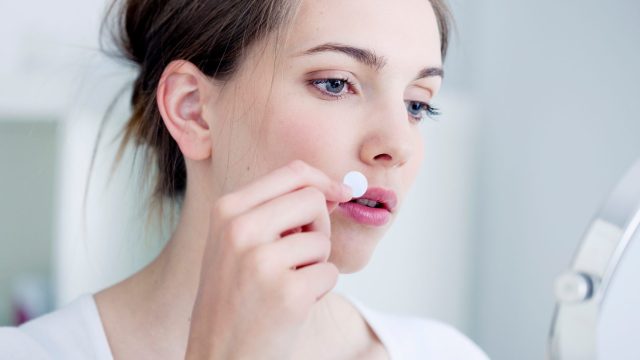 Welcome to The Spot, a monthly column tackling acne and our relationships to it. Here, we ask women how they deal with blemishes at home—and consult with skin care experts to find out what really works.
Acne patches—when used correctly—are little miracle workers. The tiny bandages quickly reduce the size and redness of existing blemishes, and a big reason many of them are so effective is that they're made with hydrocolloids. This hero ingredient sucks excess oil out of pores in just a few hours, making it one of the quickest acne solutions. To better understand what hydrocolloid is, how it works, and how to use it, we spoke to two board-certified dermatologists to answer all our questions about this acne-fighting ingredient.
What is hydrocolloid?
Hydrocolloid is a moisture-absorbing dressing that helps heal chronic wounds. New York City-based board-certified dermatologist Robert Finney, M.D., explains that these dressings mimic the same environment found on our body cells, and they keep the wound surface moist to help with the healing process. 
According to Manhattan-based board-certified dermatologist Morgan Rabach, M.D., wounds heal best in moist environments since new skin cells are able to migrate over to cover the wounded skin better when that area isn't dry. Dr. Rabach further explains that the hydrocolloid simultaneously draws moisture to the area and protects the new skin from dryness, bacteria, and infection. Hydrocolloid acne patches are made from pectin or gelatin, which she says soaks up the material inside the pimple when applied to dry skin. 
Even though hydrocolloid dressings have been around for a while, Gen Z recently started using hydrocolloid Band-Aids over their acne and posting the results on social media. The trend has gone viral on TikTok, but there's a huge difference between a regular hydrocolloid Band-Aid made for repairing blisters and an acne patch, so it's important to read the full ingredient list before putting something on your face. 
How does hydrocolloid help treat acne? 
If you think about it, acne can be considered a type of skin wound. Dr. Rabach explains that hydrocolloid acne patches help decompress pimples by decreasing inflammation, redness, and pain. "[It] pulls the inflammation and pus out of the pimple, allowing the skin to heal faster," she says.
But before you start putting these adhesives on, you should consider what type of acne you're dealing with. Most acne patches today contain different ingredients, so you want to be sure you're using the right one for your skin. Here's a quick breakdown: 
Whiteheads: Hydrocolloid patches with salicylic acid
Dr. Finney likes to recommend products like the ZitSticka Killa Kit because it has salicylic acid to help coax the pimple to the surface and niacinamide to help repair the skin barrier.
2. Blackheads: Hydrocolloid patches with retinol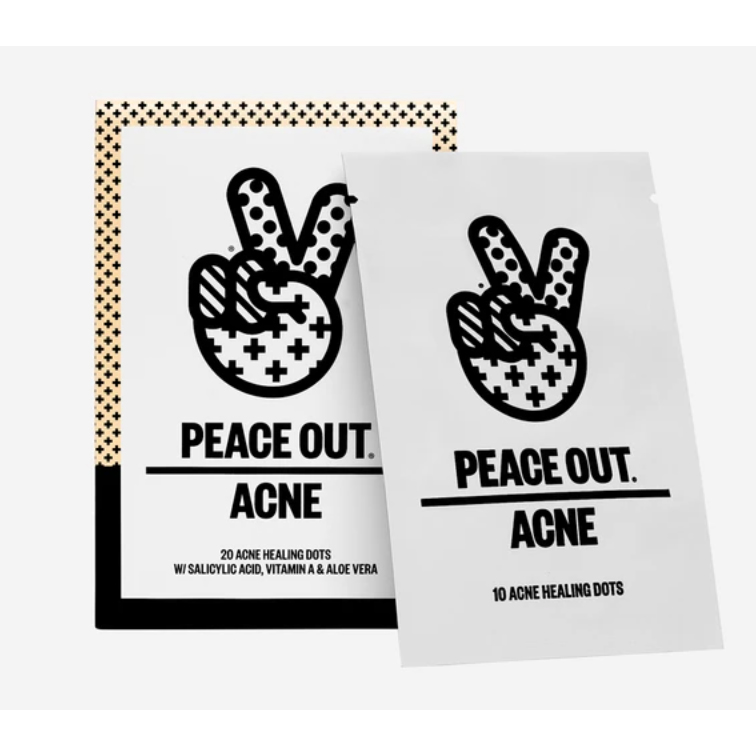 Peace Out Salicylic Acid Acne Healing Dots
$$38 value
Shop it
Sephora
The Peace Out Salicylic Acid Acne Healing Dots contain vitamin A to help remove dirt, dead skin cells, or oil that could be blocking pores and causing breakouts.  
3. Cystic acne: Hydrocolloid patches with anti-inflammatory ingredients like tea tree oil, vitamin E, and niacinamide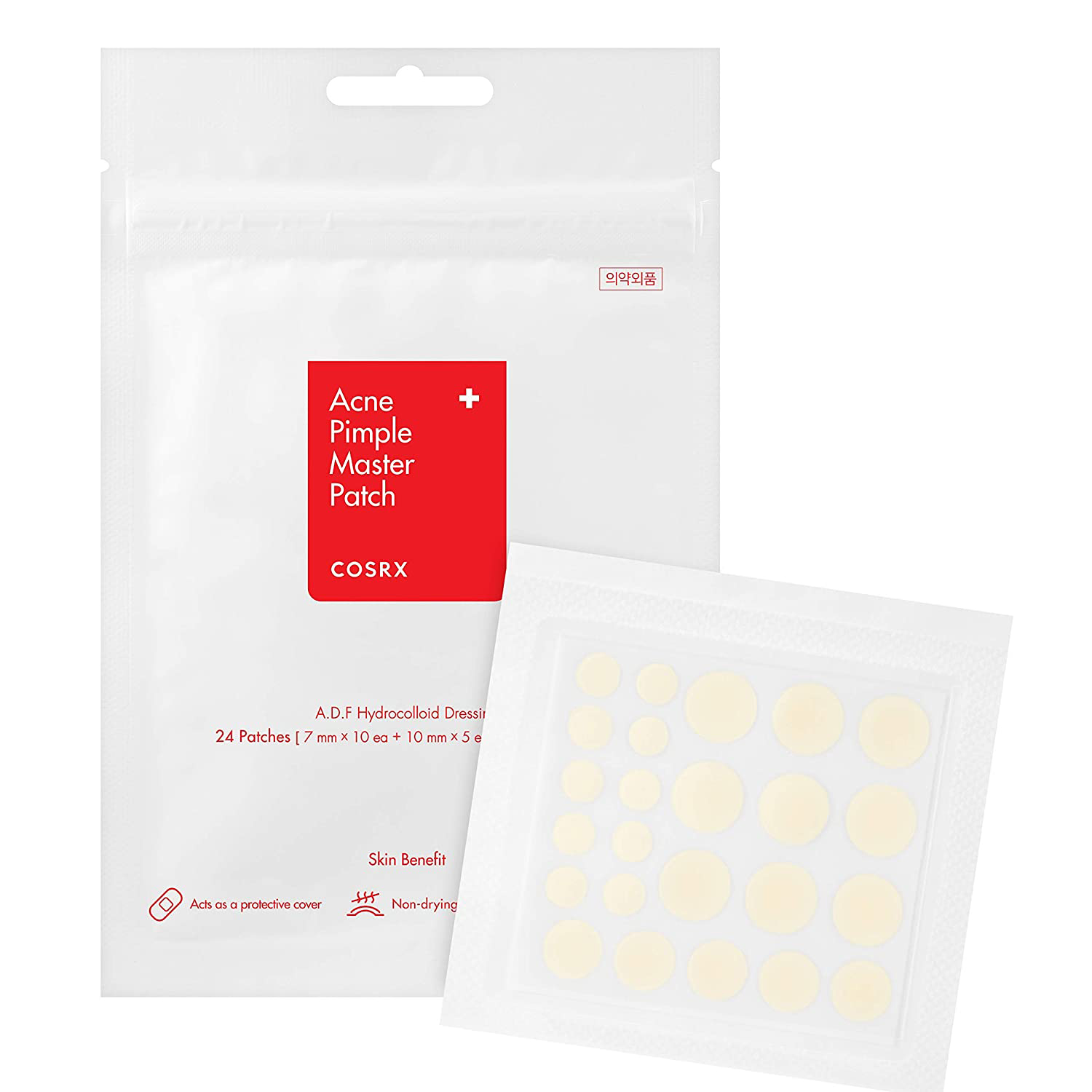 CosRx Acne Pimple Master Patch
$$6
Shop it
Ulta
A product like the CosRx Acne Pimple Master Patch will draw out the excess oil and reduce redness by a good amount. 
4. Hormonal acne: Hydrocolloid patches with anti-inflammatory ingredients like tea tree oil, vitamin E, and niacinamide (the same as with cystic acne)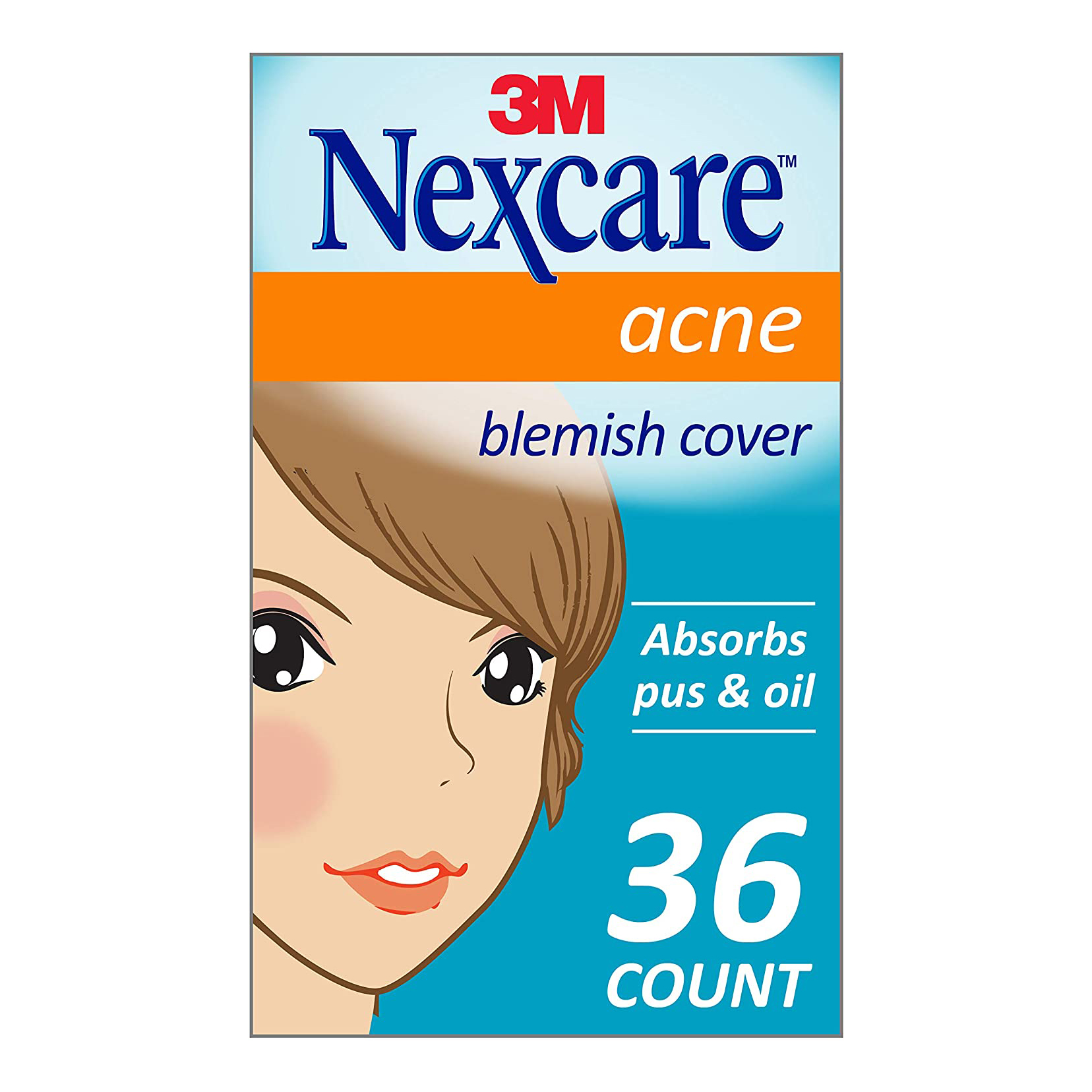 Nexcare Acne Absorbing Cover
Shop it
Amazon
Dr. Rabach recommends the Nexcare Acne Absorbing Cover, as it's gentle enough for even the most sensitive skin. Plus, they're super affordable. 
Both Dr. Finney and Dr. Rabach say that acne patches don't work as well on blackheads or pimples that are too deep and painful, as the ingredients won't penetrate the skin deep enough. So, while there are patches that can help treat those types of acne, patches are still best used for whiteheads and inflamed red bumps. 
What should you be wary of when using hydrocolloid acne patches?
Less is more when it comes to treating acne. So while it may seem like a good idea to put on a spot treatment before you put on an acne patch, you may be doing more harm than good. Dr. Rabach explains that sealing in a topical acne cream—which usually contains salicylic acid or benzoyl peroxide—could cause more irritation. 
Instead, she suggests cleansing your skin and then placing an acne patch on it once it's dried. Most patches will go on clear and then, after a few hours, turn opaque to signal that the sebum has been pulled out and that you can take them off.
Dr. Finney says you can use acne patches during the day or at night. If you don't want to be out and about with them during the day, then he suggests using them at night. He also says one of the biggest advantages to using acne patches is that it helps patients stop skin-picking and making the acne worse. 
Lastly, Dr. Rabach says a hydrocolloid allergy is extremely rare but suggests not leaving acne patches on for more than 24 hours, as the active ingredients in them can cause irritation. To be super safe, do a patch test on your arm before using them on your face.