The real-life Ramona is suing Jennifer Lopez's production company over her Hustlers portrayal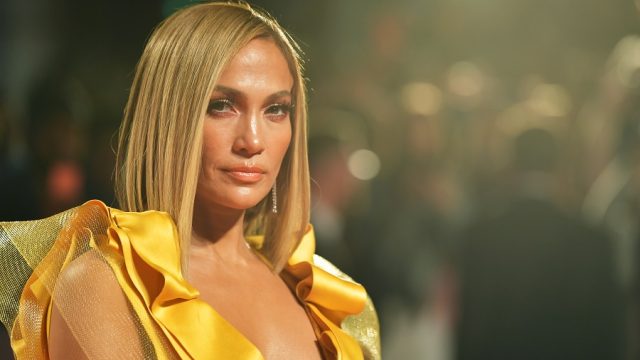 Beloved by audiences and critics alike, Hustlers was one of the standout films of 2019—in no small part because it was based on a pretty compelling true story. But one of the women whose story inspired the film adaptation is suing the production companies behind the movie, alleging that her story and likeness were used without permission, specifically Ramona, played by Jennifer Lopez. Here's what we know.
According to documents published by The Hollywood Reporter, Samantha Barbash filed a defamation lawsuit against STX Entertainment, Gloria Sanchez Productions, and Nuyorican Productions (Jennifer Lopez's production company) on January 7th. The suit claims that Lopez's character, Ramona, was portrayed without her consent, including "calculated efforts to ensure that the public knew that the character portrayed by J.Lo was, in fact, Barbash," instead of creating a fictionalized narrative or composite of characters.
Barbash also alleges that she was asked for her consent repeatedly by the production team, but she never gave it to them.
For reference, Hustlers was inspired by "The Hustlers at Scores," a 2015 article from The Cut written by Jessica Pressler. Writer and director Lorene Scafaria adapted the story for the film, in which a group of strippers banded together to con their clients, many of whom were wealthy businessmen, around the time of the 2008 financial crisis.
In her suit, Barbash cites a scene that shows Lopez as Ramona "using and manufacturing illegal substances in her home where she lived with her child," calling it "untrue and offensive." She claims Lopez's portrayal included enough detail to identify her but was "grossly irresponsible" in the fictionalized details.
https://www.instagram.com/p/B7CMFy9l_9v
Barbash is reportedly suing for $40 million in damages and asking the production company to give her every copy of the film.
She confirmed her plans to sue in an Instagram post on the same day. None of the stars of the film have commented on the suit, but an STX spokesperson told THR in a statement, "While we have not yet seen the complaint, we will continue to defend our right to tell factually based stories based on the public record."
This isn't the first time a similar suit against a screen adaptation has been filed—THR cites The Wolf of Wall Street, Straight Outta Compton, Feud: Bette and Joan, and The Hurt Locker as recent examples of defamation suits, all of which were ruled in favor of the creators of those movies and TV shows.
Lopez garnered a Golden Globe nom for her portrayal of Ramona, and soon, she's expected to do the same for the 2020 Academy Awards.