This husband converted an extra closet into a dream vanity for his hardworking nurse wife, and we are clapping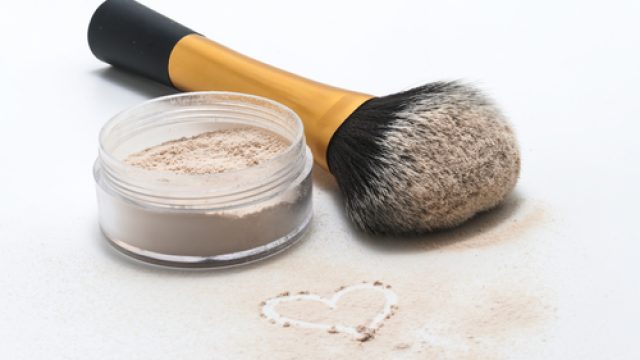 When it comes to marriage, there can be various ways to show your love for your spouse. It's truly the little things that matter — from everyday surprises to gift-giving for your significant other. No matter what your gift-giving style, all that matters is that it has a special meaning for your loved one. But for this husband, he went the extra mile by giving his wife something that she really wanted, converting an extra closet into her dream vanity. How's that for bringing some holiday cheer?
It all started when Kari Koelsch mentioned to her husband that she wished she had her own space to get ready in when she heads out.
Todd, her husband, took her words to heart by building her own space in an unused closet — and the results are pretty breathtaking, complete with "flawless" signage, a pink and white color scheme and a stool fit for a queen.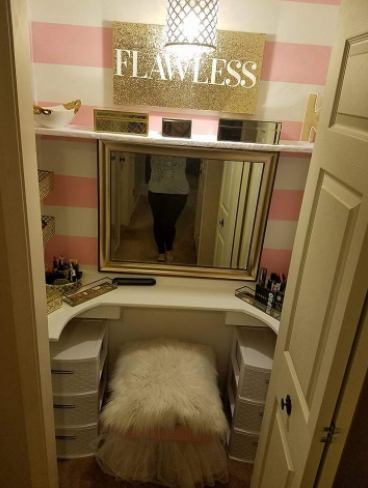 The mother of three deserved to have this space all to herself. Besides being busy as a wife and mother, Kari also works full-time as a nurse. It's rare that she gets an opportunity to put herself first after working so hard to center others.
Social media also took note of how much this space meant for Kari and her family. Kari's sister tweeted out the transformation of the vanity, and users have taken note, with retweets reaching past 66,000. false
Pricey gifts may be how other couples show their affection, but for Todd and Kari, the act of transforming the closet into a dream vanity is plenty to show the love.