Why swimsuit model Hunter McGrady thinks plus-size is a term of "segregation"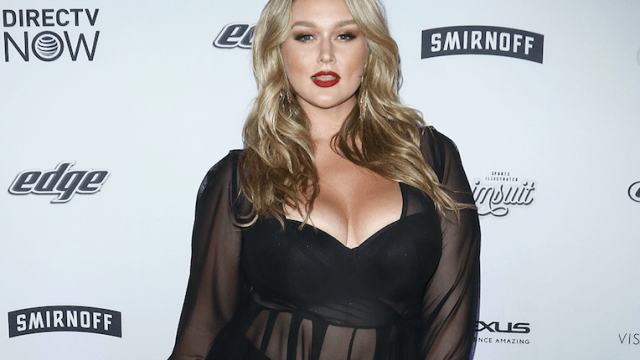 Over the past couple of years, the famed Sports Illustrated Swimsuit issue has made admirable strides in recognizing and appreciating body diversity.
Still, there's one issue a 2017 model would like to see resolved once and for all: Hunter McGrady hates the term "plus size," and has a great suggestion for an alternative.
"'Curve' I find is a more glamorous way of saying it," McGrady, who is 23, told People. "'Plus size' has just gotten this dirty stigma. But I would love no labels [at all]. I would love to be able to tell people that I'm a model, and not have to clarify that I'm a plus size model.
I do the same thing as the other girls. I get paid the same, I show up at the same time, we get treated the same. So why would I be called something else?
McGrady makes a very good point, and she isn't the first SI Swim girl to speak out against the term. Last year's cover girl Ashley Graham doesn't like it either; she's in agreement with McGrady that it's "outdated," and that they shouldn't have to be called "plus" when, say, Chrissy Teigen isn't referred to as a "skinny model."
"I think it's a form of segregation," McGrady added. "I think it sets us back so many years, and I would love to completely get rid of it, and it may not happen, but we're working on it."
Regardless of the controversy over semantics — Tess Holliday, for one, likes "plus-size" because she thinks it's important for those who are "becoming more okay with their bodies" to "have terms for being bigger" — we're thrilled to see more inclusive representations of women getting serious play on magazine covers.
There's likely still a long ways to go before women like McGrady, who began as a straight-size model and dieted like crazy to battle her naturally fuller figure, will walk the big runways and appear on the cover of Vogue. But Sports Illustrated is a pretty damn amazing start, and we can't wait to see what McGrady and her fabulous curves do next.