Twitter is pretty pissed about the launch of the Hunter x Target collection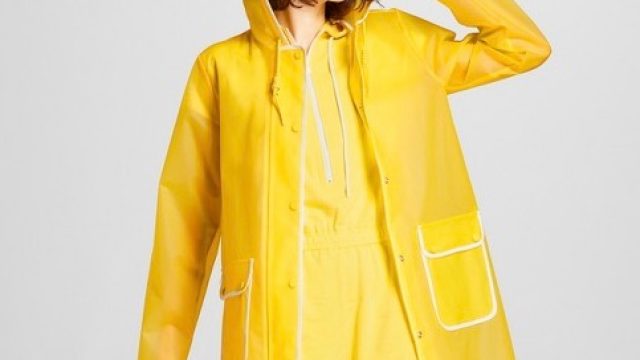 Target might tell its shoppers to "expect more, pay less," but today, customers expected more and got less. The discount retailer launched its Hunter for Target collaboration, touted as a "limited-edition lifestyle collection designed for the entire family," on Saturday, April 14th. But once shoppers realized just how limited their time really was, they weren't shy about sharing their anger with the company on Twitter.
Eager to check out the Hunter for Target line of boots, coats, and waterproof backpacks, many potential buyers navigated to the Target website in the wee hours of the morning on Saturday, only to find many of the collection's most coveted items unavailable to those who don't have these essential Target shopping tricks down pat. (More likely, though, it was a lack of inventory that caused the collection to sell out faster than anticipated.)
It's easy to see why: Prices on the Hunter for Target items were advertised as ranging from $5 to $80, with most items being under $30. The rain boots themselves cost less than $50, while boots on Hunter's own website are listed for $140 or more. Yep, Target shoppers were getting a pretty good deal here, and clearly no one on the Hunter or Target teams correctly predicted just how quickly the items would fly off the shelves, both in-store and online.
What should have been a fun shopping experience quickly turned into a big letdown, something that anyone trying to get tickets to Beyoncé and Jay-Z's upcoming tour can relate to.
Many popped off about the Hunter for Target launch on Twitter — and the results weren't pretty.
Target posted a graphic to its website alerting shoppers to the boot shortage, which many Twitter users seemed particularly upset about.
"For guests eyeing the women's tall rain boots, unfortunately they are delayed and won't be available in stores or online when the collection launches. We apologize for any disappointment and we'll share more information when we can."
But that wasn't sufficient for customers trying to get their shop on.
If you didn't get your hands on a pair of Hunter for Target boots, don't worry too much. Apparently, the Target versions aren't exactly the same as the Hunter originals. So, if those boots are something you *have* to have, you might consider paying more for the real thing.
Here's hoping Target does it better next time around.