Hugh Jackman just ended an era and shaved his iconic Wolverine chops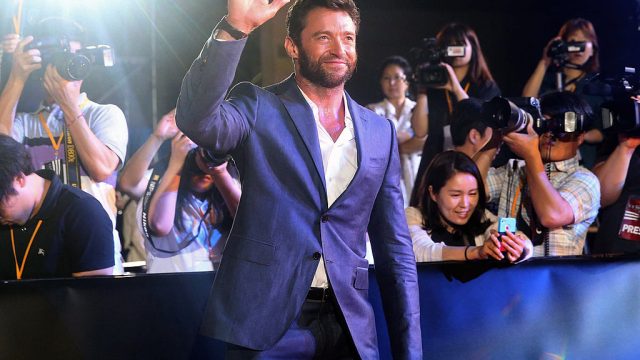 Hugh Jackman has just made his X-Men retirement official by shaving off his iconic Wolverine mutton chops. And, in order to help us all deal with this sad reality, he was kind enough to post a video of the action to his Instagram.
The actor included a caption about his wife, Debbie's (aka "The Debs") likely reaction to his newly clean-shaven face.
He writes, "My wife is going to be very happy. #GoodbyeChops #thedebs"
Since the release of X-Men in 2000, Hugh Jackman has basically been synonymous with Wolverine (as have his thick beard, huge muscles, and on-point mutton chops). Seeing him say goodbye to the look now that shooting is done for his final upcoming Wolverine sequel (which is due out next March) is a reminder that we'll no longer be seeing this talented actor as the brooding yet lovable Logan.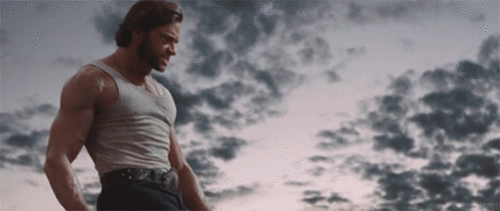 For the past 17 years he's embodied the character perfectly in multiple ensemble X-Men movies and, of course, a series of his own successful spinoff films. And despite the fact that his character can go on forever (it's a blessing and a curse), Jackman has been open about how it is really only a matter of time before his role is recast.
He told IGN back in 2014, "Look, [recasting is] inevitable, man. Anyone who thinks they're indispensable in this business is fooling themselves. But I feel unbelievably blessed to have this part."
Once he made the decision to walk away, he explained his reasoning on The Dr. Oz Show.
He said, "It just felt like it was the right time to do it. And let's be honest, 17 years. I never thought in a million years it would last, so I'm so grateful to the fans for the opportunity of playing it. … I kind of have in my head what we're going to do in this last one. It just feels like this is the perfect way to go out."
We're super grateful for all the dedication Jackman has put into the role and really excited about seeing him embody it (in all its mutton chop glory) one last time.