Hugh Jackman finally revealed the heartbreaking synopsis for "Logan"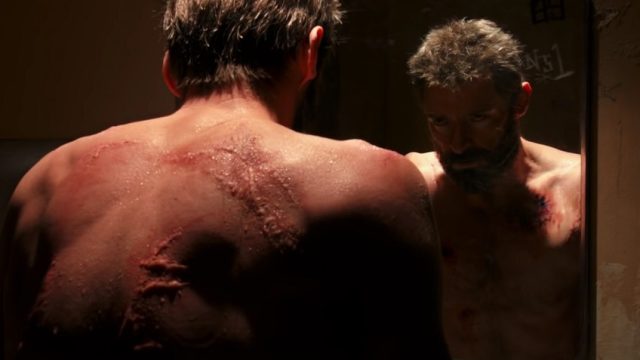 We've been curious about Hugh Jackman's new Wolverine film Logan ever since the first trailer was dropped. What was it about? Was Professor Xavier actually blind? Well, Hugh Jackman announced on Twitter the official Logan synopsis, and it is a tearjerker. No wonder Logan will be his last X-Men film! The plot sounds absolutely exhausting and so, so sad.
Here's Hugh Jackman's tweet of the official Logan synopsis:
Suddenly, the world-weary music choice of the trailer makes complete sense.
https://www.youtube.com/watch?v=gbug3zTm3Ws?feature=oembed
Hugh Jackman's fans, of course, took to Twitter to share their approval of this latest news.
Most are excited:
https://twitter.com/udfredirect/status/819955444336721921
Others are downright emotional:
https://twitter.com/udfredirect/status/820004641807204354
No matter how you feel about this news, it does feel like the end of an era. And it seems director James Mangold is aware of the high-expectations. After all, he's really stepping it up with the film score. Talk about an apocalyptic Western vibe:
How cool does that sound? March 3rd cannot get here fast enough!