Hugh Grant despises the happiest scene in Love Actually, and we can't accept this Grinch moment
As soon as the holiday season rolls around, we have a collection of classic movies that we turn to, year after year, no matter how many times we've seen them. We snuggle up and giddily anticipate the scenes we've watched unfold a hundred times, internally quoting every line. One of the first movies on our must-watch-every-year list is Love Actually. But now, along with Jack Black forgetting he was in The Holiday, there's more Grinch energy amid our Christmas joy.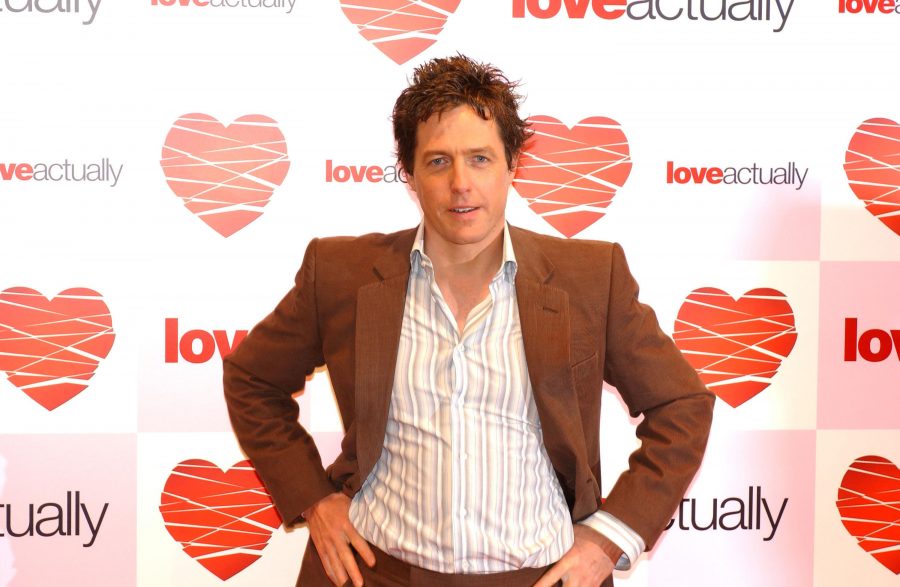 Love Actually includes a massive, star-studded cast, hilarious cameos, and equally heartwarming and heartbreaking storylines. One of the most heartwarming plots in the 2003 British holiday film is a love story between the newly elected British Prime Minister, played by Hugh Grant, and his junior staffer, played by Martine McCutcheon. Theirs is a star-crossed love story, and Grant struggles internally between being a professional leader and letting loose.
Perhaps the peak moment for Grant's character is when he finally does let loose, in the best way possible: a dance break. The supposed-to-be-poised-at-all-times prime minister prances down the stairs of 10 Downing Street and wiggles his butt to the undeniably dance-inducing "Jump" by The Pointer Sisters.
Although this scene always makes us laugh, even after having watched (and danced along to it) at least 50 times, it was apparently not such a pleasant experience to film.
In the upcoming TV special retrospective Hugh Grant: A Life on Screen, the actor describes his mindset going into filming the iconic scene. But first, watch it for yourself to remember the absolute joy before Hugh takes it down.
Okay, and here's Grant's take: "I thought, That's going to be excruciating, and it has the power to be the most excruciating scene ever committed to celluloid," he said, according to Variety.
Ouch. We understand someone not particularly loving doing a dance solo in front of a bunch of cameras, but "excruciating"? That wasn't the only harsh word Grant used to describe the experience—it gets even worse.
"Imagine you're a grumpy 40-year-old Englishman, it's 7 o'clock in the morning and you're stone-cold sober…it's absolute hell," he said.
Costar Colin Firth and Love Actually director Richard Curtis also appear in the upcoming retrospective and added their two cents on how this moment went down behind-the-scenes. "I do remember him making a terrible fuss about the dance," Firth said. Curtis remembered Grant continuously delaying filming the scene by coming up with excuses like faking an ankle injury and claiming he needed time to rehearse lines. This happened so many times that the dance scene wasn't shot until the very last day of production.
Grant is quite the actor because we couldn't detect one hint of excruciating pain underneath all of those killer dance moves.