Vanessa Hudgens is guiding Ashley Tisdale through her first trip to Coachella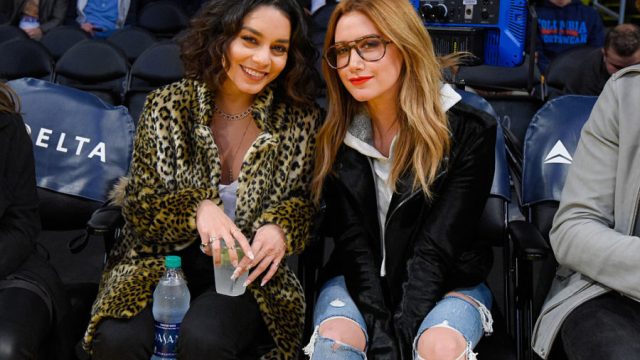 Everyone's favorite Disney real-life best friends are taking their friendship on the road! Vanessa Hudgens is guiding Ashley Tisdale through her first trip to Coachella and we cannot wait to see the pictures. Hard to believe this will be Tisdale's first time at the festival. Obviously having a seasoned pro like Hudgens can only be beneficial.
The High School Musical alum will be attending Coachella for the first time this year. According to her interview with People, she was hesitant to go previously because she didn't know any of the acts performing. And with the hefty price tag for the weekend, it made sense why she didn't jump the gun.
Enter Vanessa Hudgens: Coachella Whisperer
Luckily, Vanessa Hudgens is guiding Ashley Tisdale like a seasoned pro. In addition to attending the festival herself, Vanessa is dolling out advice for her bestie.
"When she heard I was going, she was like, "You do know there's tons of desert storms and you get covered in dirt? And I was like, "What?! [laughs] But I think I have to experience it once. I'm going to try it, but it is going to be interesting!"
If you're going to be attending a huge festival like Coachella knowing about what to bring with you is priceless. And Ashley is way ahead of the curve with H2O.
I am just gonna bring a lot of sunblock and drink tons of water. I drink two liters of a day. A lot of people forget that is actually the best thing for your body and skin. If I am not drinking that much water my skin is super dry, especially in the sun.
Hopefully we'll get to see amazing photos from both Vanessa and Ashley at this year's Coachella!