Huda Kattan tries mimicking the SiliSponge by using a silicone bra insert to apply her makeup
Run out of makeup sponges? Coveting the sold-out SiliSponge? In a recent Instagram video, makeup maven Huda Kattan repurposed a silicone bra insert as a foundation applicator, blowing millions of minds in the process. When we first encountered the Molly Cosmetics SiliSponge, everyone was struck by its resemblance to a silicone bra insert. Apparently we weren't the only ones! Hacks involving actual bra padding have been making the rounds of the internet, but Huda brought it to her legions of followers with her sassy video.
Watch the radiant beauty blogger bosslady try the hack that totally recreates the sought-after sponge.
First, Huda cuts the sponge in half and applies foundation to her face.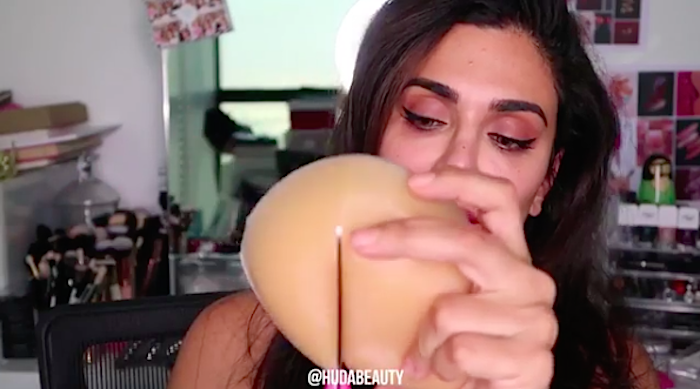 Next, she carefully blends the formula with her sponge.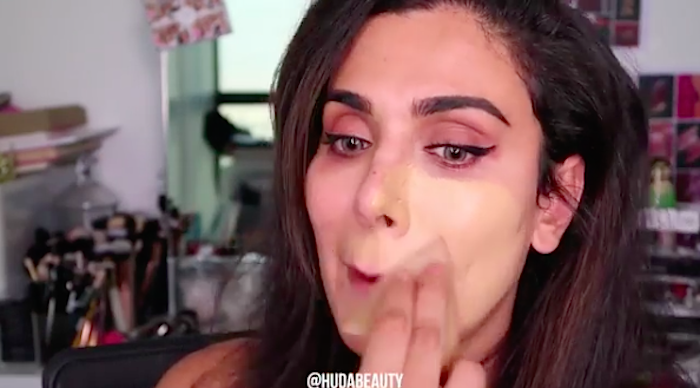 She even contours with it!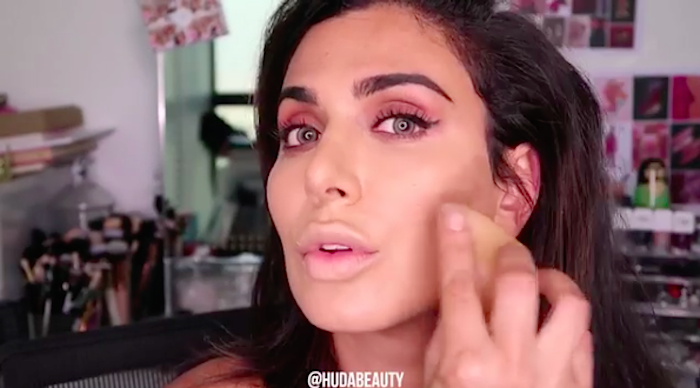 In the caption for the video, Huda describes the application as being "really smooth."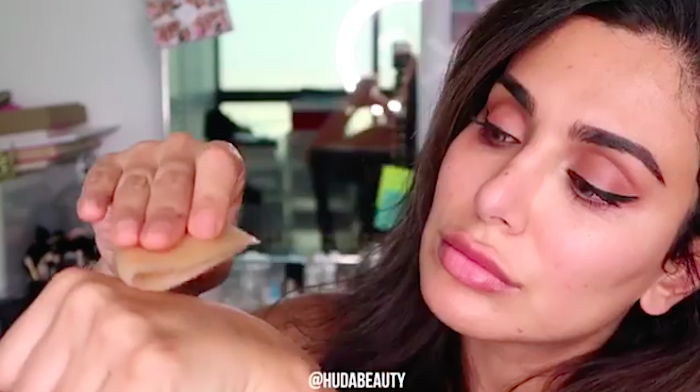 She says the best part was that it didn't soak up any product, preventing waste of product.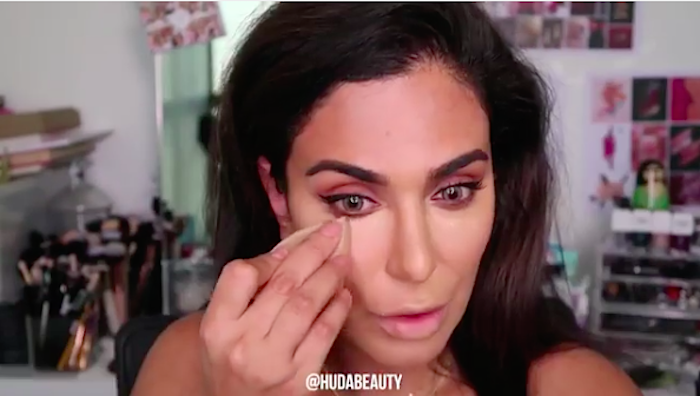 Huda ended up loving it and said it makes "a great alternative to a blender or a brush."
We have to say, the results are pretty amazing!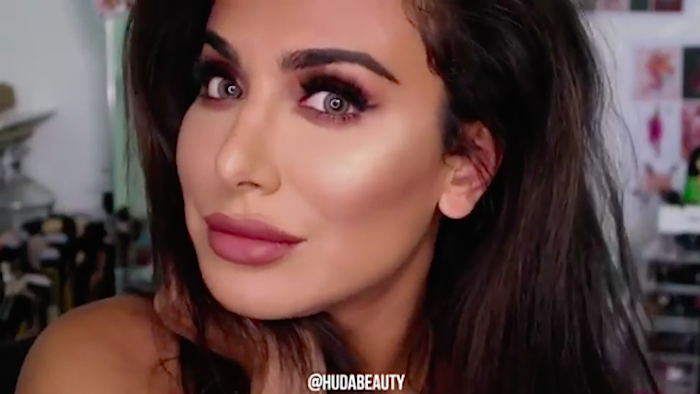 Watch Huda's video in its entirety below.
https://www.instagram.com/p/BNrkyAAAQwu
The sponge is on crazy backorder, and the latest batch won't even ship until the second week of January! If you can't live without it, you can order from the Molly Cosmetics site.
Otherwise, dig into your lingerie drawer, grab some scissors, and turn that chicken cutlet into a tool that yields a smooth and seamless application.