Get your kissing lips ready, because Huda Beauty's nude Liquid Matte Lipstick collection is launching soon
As if there aren't already enough incredible shades inside Huda Beauty's Liquid Matte lipstick collection, she has decided to up and add four new nude shades for us to lose our minds over! Huda teased us on her Instagram stories about the upcoming colors, and they're just as pretty as can be. We can't wait to get our hands on them, can't you just picture yourself struttin' down the street in them now?
Huda Beauty's Liquid Matte lipstick collection are among the most sought-after liquid lipsticks because of their high quality, amazing shade range, and affordability. You can trust Huda Kattan's taste and expertise on this one, so you know you're getting your money's worth.
We'll get a chance to snag these latest additions to Huda Beauty's Liquid Matte collection in April for $20, each.
https://www.instagram.com/p/BQ5h7CLAhAu
Doesn't she look divine in Girlfriend?
Huda was also wearing the new Girlfriend shade in her Instagram story when she let us in on her surprise!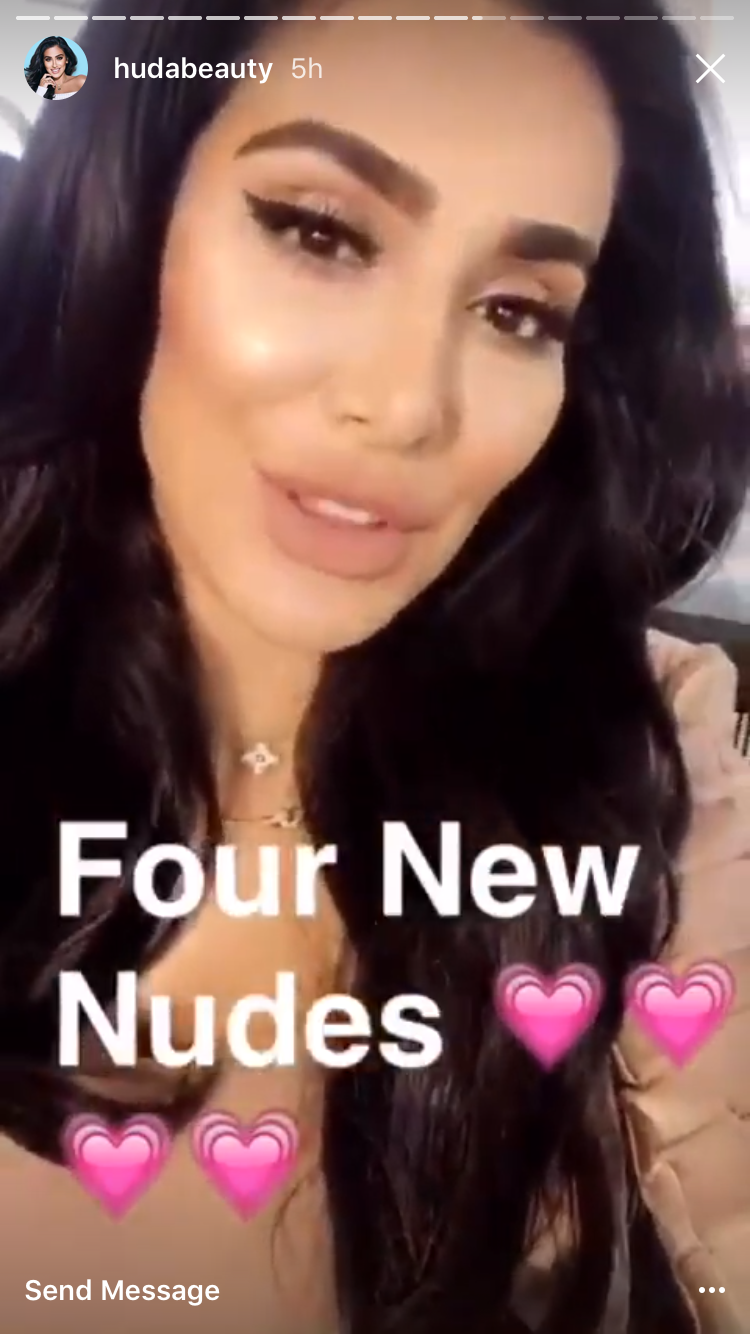 The new additions are called Wifey, Crush, Girlfriend and Sugar Mama — and they're launching in April!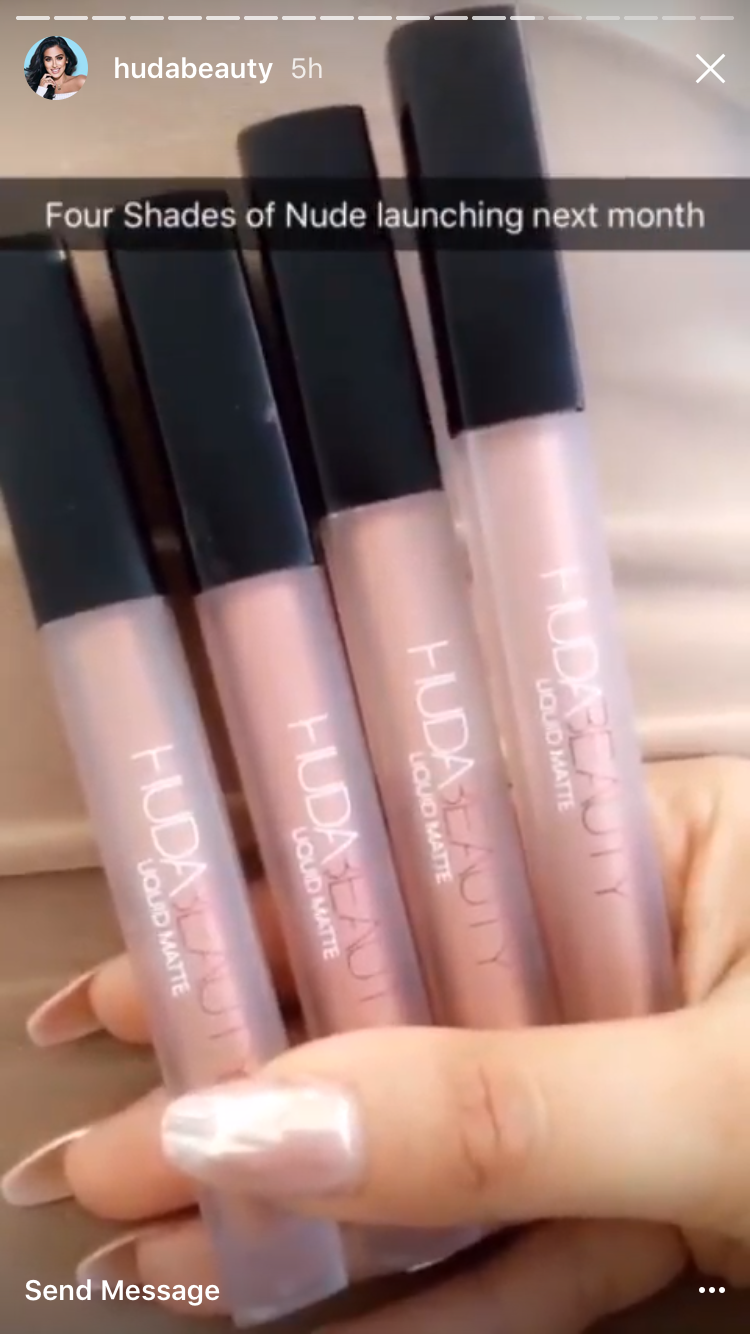 Huda's been giving us major nudes realness in her latest Instagram pictures, and we are LIVING FOR IT. She's got it and she's flaunting it!
https://www.instagram.com/p/BRWH-e-gjOR
Absolutely beautiful. And hello, highlighter palette — we see you!
https://www.instagram.com/p/BRWCb22gb67
Now, all we have to do is anxiously await the arrival of swatches — you know Huda won't disappoint! We'll get a look at these new nude shades soon, mark our words (especially since they're being released so soon). If there's someone who knows how to pump her fans up, it's Huda!
If you're starting to feel antsy about getting your Liquid Matte Lipstick game on, just head on over to Huda Beauty and check out her lovely existing lipsticks while you wait!