Huda Beauty's new Winter Solstice lip collection is fit for a snow queen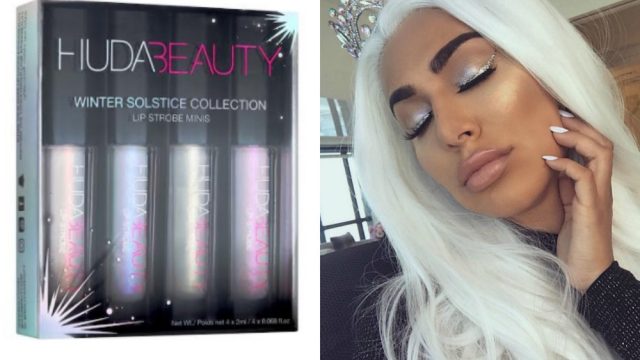 Huda Beauty has really been killing it with new beauty releases lately. The brand's latest foundation product is already selling out at Sephora. But if you need even more Huda Beauty in your life, you won't have to wait too much longer, since the new Winter Solstice Mini Lip Strobe Collection is set to launch this Friday, October 27th.
Totally fit for all you snow queens (and strobing enthusiasts) out there, the new Huda Beauty Winter Solstice Mini Lip Strobe Collection is a perfect way to achieve a frosty, stunning lip. The collection includes four new shades sure to give your pout a luminous come-hither effect. And giving your lips an otherworldly shine, this is one lip essential for those who love looking like an extraterrestrial babe.
https://www.instagram.com/p/BalID1wHKy2
Plus, if you love lip colors that function like mood rings, you'll need the Huda Beauty lip collection, as each shade goes snow white onto your lips, then slowly develops into a gorgeous color you'll truly love.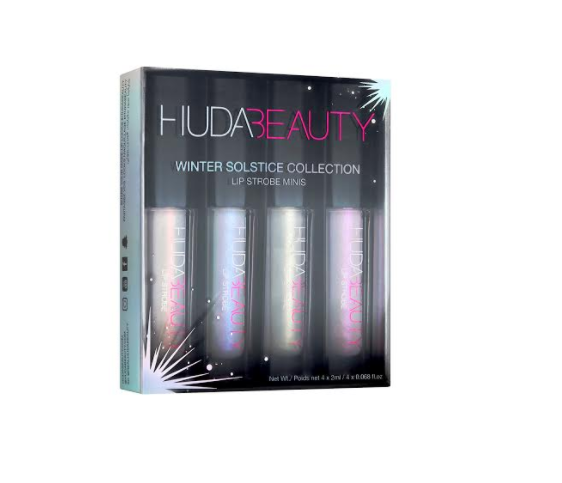 The four new shades also have perfectly fitting, super cute names: Charmed, (a shimmery coral), Bewitched, (a holographic purple-blue shade), Starcrossed (a dazzling white gold), and Hypnotic (an enchanting metallic pink).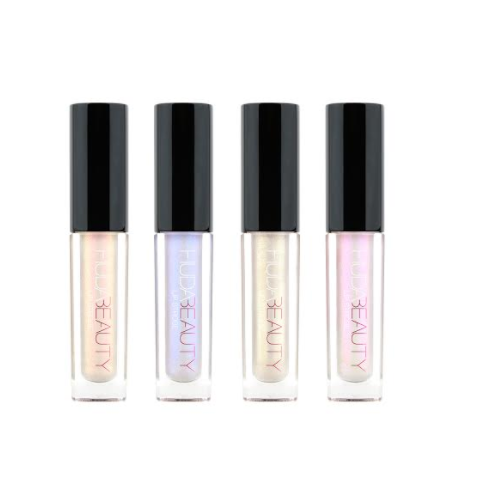 For $33, the new Huda Beauty Winter Solstice Mini Lip Strobe Collection is ideal for those who want to make a lip statement that will truly turn heads — and catch the attention of the mothership. If you are searching for holiday gifts, this set is perfect for every eccentric beauty lover on your list.
Save