Huda Beauty swatched her upcoming liquid lipstick collection, and you'll finally be able to find your perfect nude lip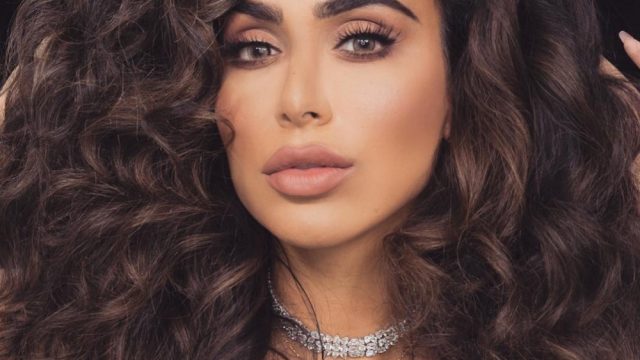 You'd think we've never seen lipstick before since every time we see that our favorite beauty brands are dropping new shades we go nuts! You really can't blame us, though, especially when someone like Huda Beauty adds nudes to her Liquid Matte Lipstick collection. We just know they're going to be sheer perfection. There are four nude lippies headed our way, and since they're Huda Beauty, we can rest assured that they are going to look gorgeous on all skin tones.
Huda's been giving us sneak peeks over on her Instagram Stories for a few days now, and we've finally gotten a look at some gorgeous swatches!
https://www.instagram.com/p/BQ5h7CLAhAu
They look so creamy and smooth. Huda's formula just can't be beat!
We adore the cheeky names that Huda gave the new nude Liquid Matte Lipsticks: Wifey, Crush, Girlfriend, and Sugar Mama.
That classic Huda Beauty packaging is extra-pretty while showing off these nudes.
Swatch time!
They look beautiful against her skin! We are loving all the different undertones in each nude shade — it's what makes them unique and helps these lipsticks stand out among a sea of nudes!
We will be sure to be ready to go once they're released next month, as we would not be surprised in the slightest if they sold out lightning fast.
Which one is your fave? We're kinda digging Sugar Mama for spring, but we really don't think we can pick between these four, they're all gorgeous!
We're still waiting on an exact release date, but we know it's coming out next month so keep your eyes trained on Huda's social media for updates. Are you just as excited about this nude collection as we are? We just can't get enough of Huda's impeccable products, there's a reason she's the reigning Instagram queen of beauty!