Huda Beauty's huge Lip Strobe collection is sure to make our lips glow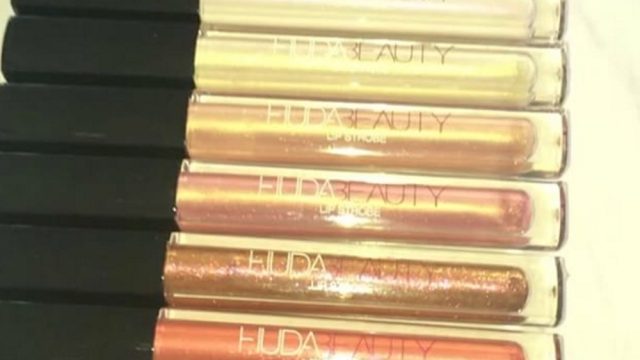 When Huda Kattan gave us a sneak peek at her upcoming Huda Beauty Lip Strobe lip gloss collection, she shared four absolutely stunning shades that had us ravenous for more info. We were hopeful that there would be a few more shades added to the line, but we are straight up blown away to find that this poppin' Lip Strobe collection is HUGE!
From what we can see, there are TWELVE shimmery glosses in the collection, and knowing Huda's flawless taste, they're going to look absolutely spectacular on your precious lips. The line will be here soon, so you better be scrimping and pinching because there's no way we're going to be able to pick just one!
https://www.instagram.com/p/BTRUYuCguJh
From a deep, glimmering bronze to a flirty pale pink, your summer lip gloss looks are going to be absolutely covered thanks to these stunning Lip Strobes.
We are so curious to see what kind of coverage they provide. Huda notoriously hates traditional lip glosses, so these will definitely have a little something special that makes them unique and sets them apart from others. We can only imagine how luminous these gorgeous, slick shades will look in the sunlight.
https://www.instagram.com/p/BS1BXTjADH6
Huda's fans are just as intrigued as we are, and equally as impatient to get our hands on them!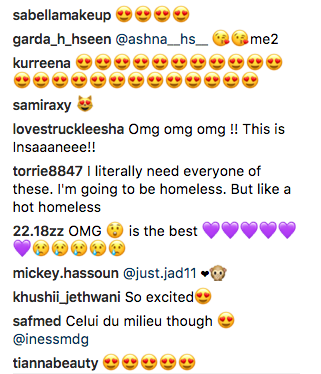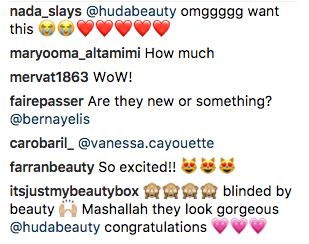 Keep those peepers trained on Huda's social media, because as we get closer to the release date she'll definitely be giving us more details and information on the collection. We need to know it all!