Huda Beauty is coming out with a Lip Strobe, and it looks like a highlighter for our lips
Huda Kattan is having a YEAR, fam — much to our delight, we can't seem to blink without having our minds blown over a new creation she's been working on! It appears that Huda Beauty is releasing a Lip Strobe, which means that we'll be getting some of that famous Huda glow action happening on our lips in the near future!
When Huda gave us the heads up that she was working on a gloss a few weeks back she mentioned that she is NOT a gloss person, so you know that if she's making one then it's going to be really good. No weird gloss issues will be happening here! These Lip Strobes look like a highlighter for our lips, which we never knew we needed before, but now we do!
https://www.instagram.com/p/BS1BXTjADH6
There are four different shades to choose from, and we have a feeling they'd look amazing on their own or as a lip topper.
These Lip Strobes are seriously bringing some much-needed sparkle radiance to the lip gloss market! The shades appear to be a shimmery bronze, a bright pink, an orchid purple, and a coral-ish red — all infused with some serious metallic power.
Even in an Instagram Story, they are capturing the light like crazy. But this doesn't surprise us coming from Huda. She is the glow queen, after all!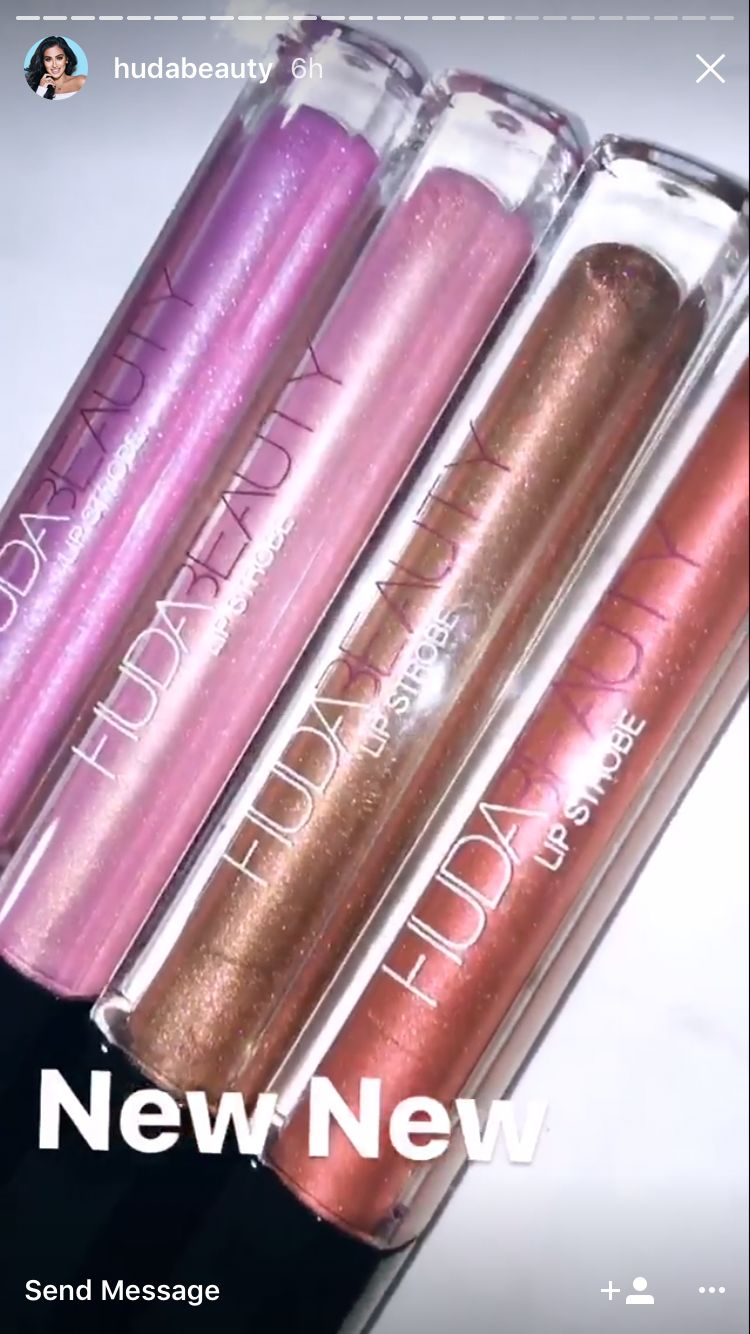 Divine!
We're already madly in love with Huda Beauty's Liquid Matte lipstick collection (especially those new nudes!) and we have no doubt that these Lip Strobes will be just as highly pigmented and formulated to be long-lasting and provide even coverage. Huda thinks of literally everything!
https://www.instagram.com/p/BSptyw9gjP7
Keep those eagle eyes trained to Huda's social media pages for more updates on when we can get our hands on these lovely Lip Strobes! We can just picture ourselves now, wandering through summer with our lips a-glow!