How to use Vero, the "new Instagram"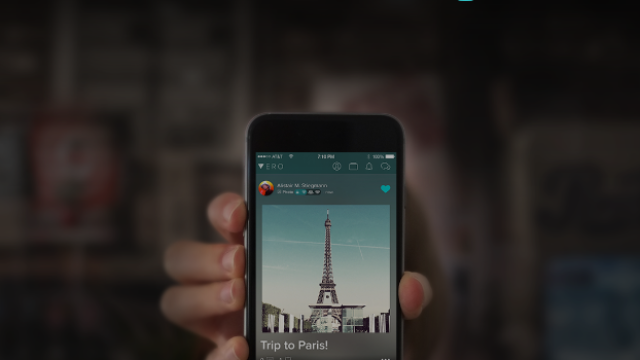 Many Instagram users are trying out an app called Vero. It's a free app similar to our tried and true Instagram, but it's ad-free and posts chronologically. People are turning to Vero after complaining for months about Instagram's new algorithm, which displays posts out of order. However, people are also wondering how to use Vero. With this in mind, we tried it out to see if it can really become the "new Instagram."
As stated, Vero is a free app — for now. To keep the platform completely ad-free, Vero will start charging users a subscription fee in the near future. But if you're one of the first million users to download the app, Vero will waive the subscription fee. The company will send you an email telling you if you're in the elite one million once you download.
Like most social media apps, you first have to sign up with your phone number and email address after you get Vero. By entering your phone number, you can let Vero access your contacts to see which friends are also on the app. You can also invite your contacts to make a Vero account. This step is also skippable, and you can connect with friends later.
Once you're all signed up, you officially have a Vero account. Now you can add a bio and avatar to your profile page.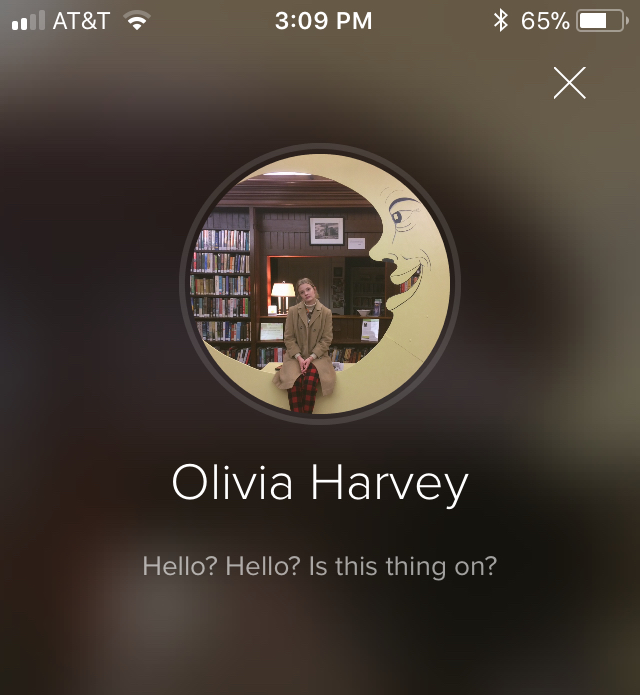 Vero will then show you its "Featured Content" page. Similar to Instagram's Explore page, it's where you can check out posts from verified Vero users.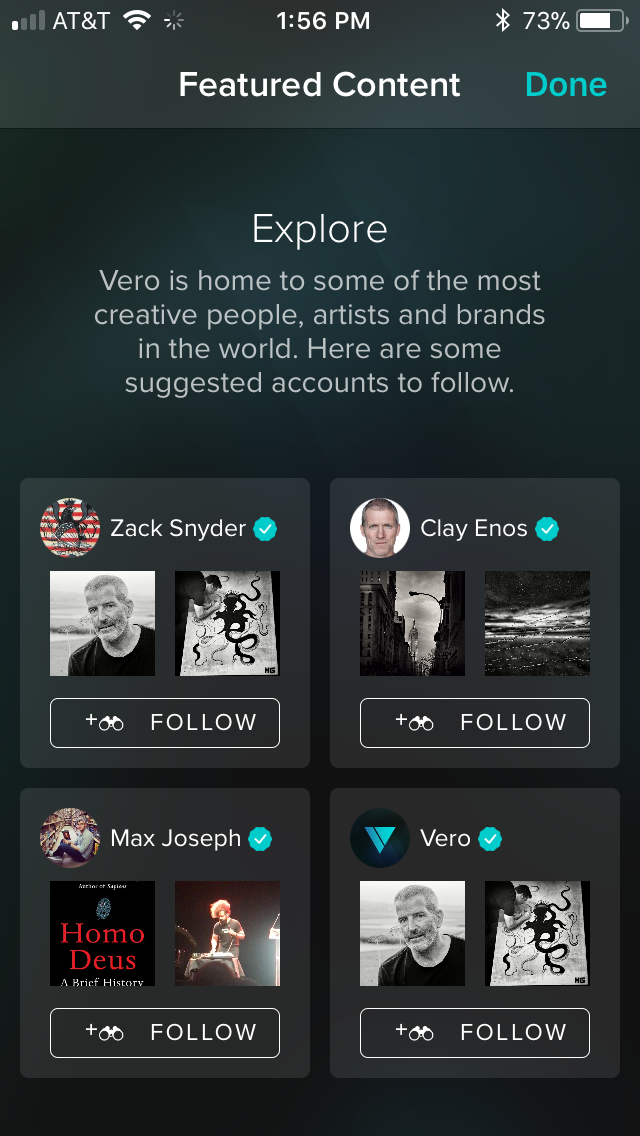 But we were anxious to figure out how posting works, so we saved the Featured Content page for later.
When you tap "Done" in the upper right-hand corner, you're brought to the main page — your Vero feed. The app will then direct you to share your first post.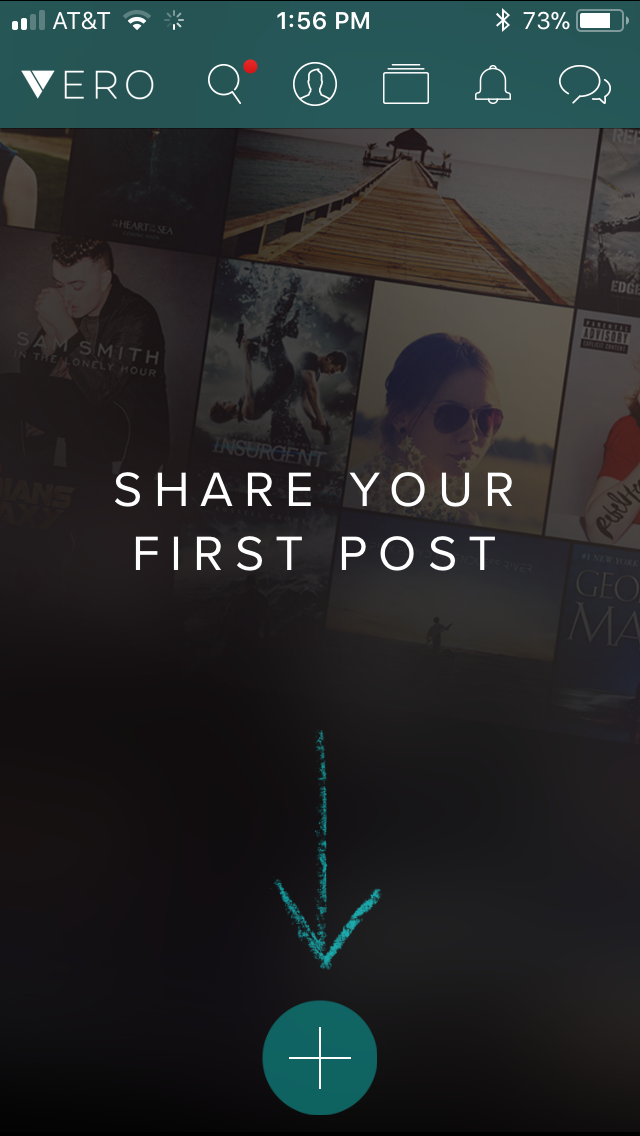 Here is where the world opens up. You can post a myriad of different things to your Vero feed. Search for music (they literally have it all), movies (seriously, they have every movie ever), books (yeah, all the books), places, links, and finally photos and videos.
Still kind of afraid of the great beyond, we decided to keep things simple with a photo post.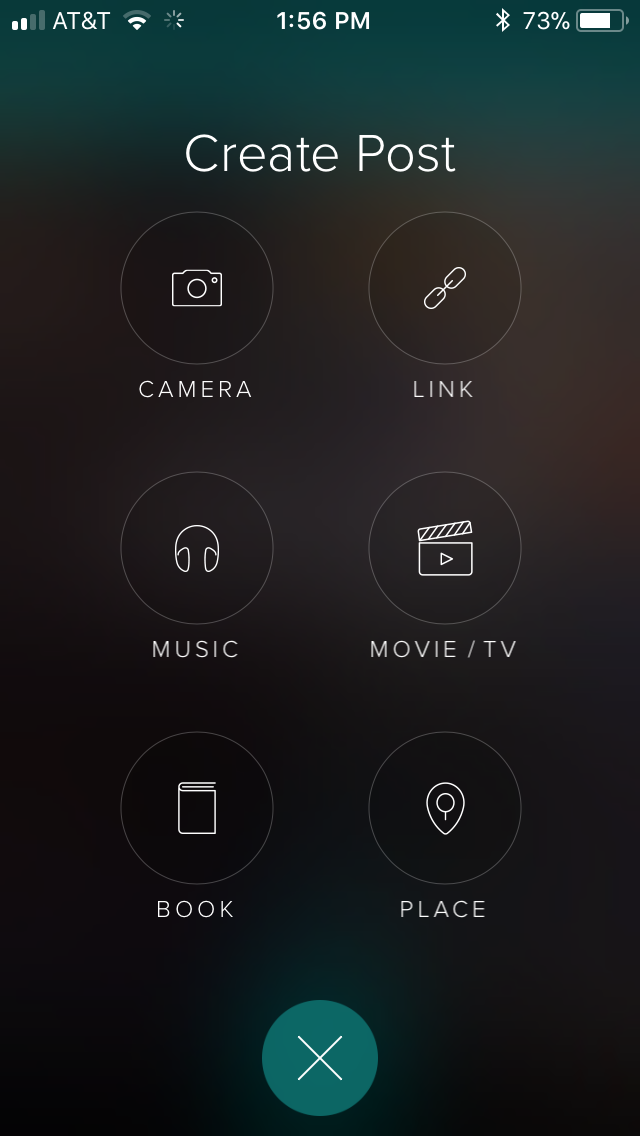 The Vero photo editing process is almost identical to Instagram's. Your filters and simple editing tools are cleanly displayed below your photo. You'll still be able to pre-edit in another app and then upload from your library, too, if you like to have a bit more variety in your editing options.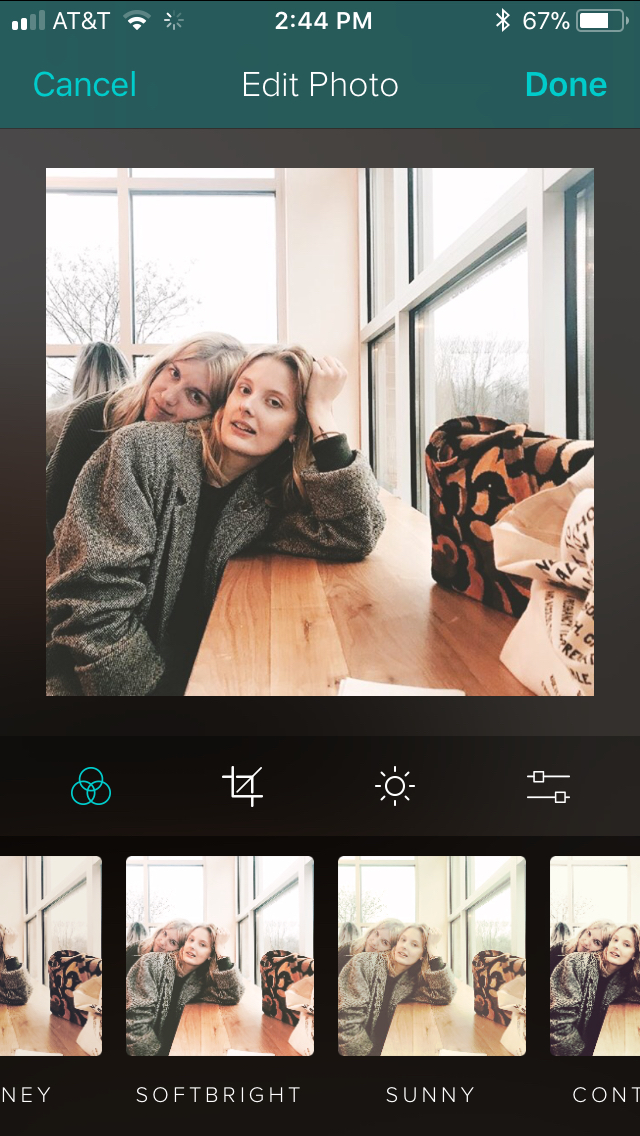 Tap "Done," add a caption, tag a location if you like, and then choose who's able to see your post. When adding friends and followers in Vero, you're able to categorize them into "close friends," "friends," and "acquaintances," thus letting you control how far you want each post to reach.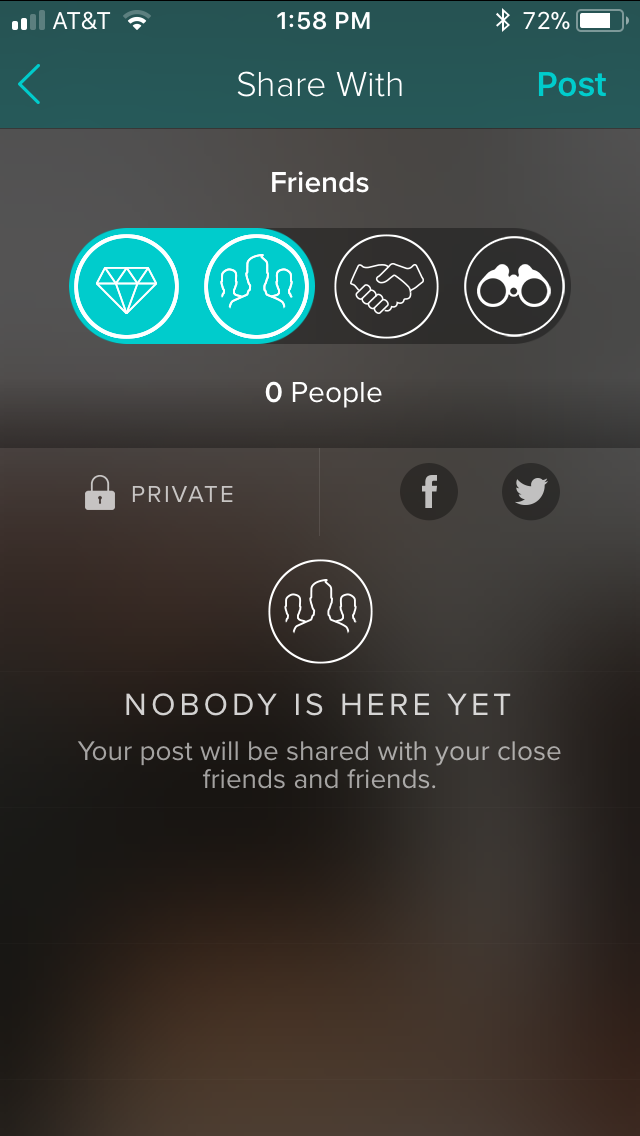 And that's it!
Although Vero seems like the smart switch away from Instagram, the app does have a few bugs that make it kind of infuriating to use. While we were testing it out, we received several error messages and experienced a glitch after posting that resulted in our photo getting deleted (but then it actually wasn't deleted?). It was a little messy.
Others have expressed their frustration on Twitter, so we know we're not alone. Vero will have to do something about these bugs before gaining Instagram-comparable traction.
Nevertheless, we recommend you try it for yourself to see how you like it.