How to use GIFs on Snapchat (the one bright side to the app's update)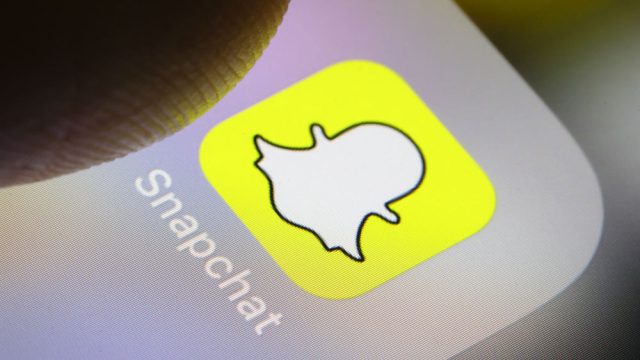 A few weeks ago, Snapchat released a major update that left users frustrated, confused, and maybe a little too angry. Since then, the app has been rolling out smaller updates that are manageable and fun to use, like the Snap Store — and they just released another one today. It seems like the app has taken a page out of Instagram's book, because you can now add GIFs to your snaps. But how do you use GIFs on Snapchat? We promise it's not as difficult to figure out as the big update was.
While the redesign of the app could have gone smoother, we have to say we're pretty big fans of this new update. It's more fun to edit pictures with little moving images than it is to do so with text and plain old stickers (although those are still cool, too!). There's also no shortage of GIFs to choose from. Snapchat is supplying GIFs through Giphy.com, which is where you can find literally any GIF you're looking for.
But first, it would probably be helpful to figure out exactly how to use GIFs on Snapchat. Here are a few easy-to-follow instructions:
Step 1: Take a photo or video.
The first thing you need to do is make sure you received this Snapchat update. Check your App Store to find out if you have any updates available for Snapchat, and if so, update it! If not, go to the app. Then, start by taking a photo or a video — whichever you choose.
Step 2: Press the Stickers button.
Once you've got the photo or video you want to send out, you can find the perfect GIF to go along with it. You can find the GIFs in the Sticker section. To find the Stickers, look at the toolbar on the righthand side of your photo — it's the little image that looks like a square Post-It note.
Step 3: Search for the GIF you want.
Once you're in the Stickers section, you have three options. You can simply scroll through the selection shown to you, which is just the popular GIFs for that day, and find a random one. Or maybe you have something specific in mind. If so, click into the search bar at the top of the screen and search for it. Lastly, you can look at the Giphy section on the Stickers screen for more options.
Step 4: Tap to add it.
Once you find the GIF you want, it couldn't be easier: Just tap it to add it to your photo or video.
Step 5: Drag to rearrange.
Lastly, you can move your GIF around however you want. Tap on it and hold your finger down to drag it around the screen and place it where you want it to be. If you're no longer interested, simply drag it to the trash can.
This new feature is a lot of fun and will definitely make your Stories more colorful and exciting. It's just one more way to embrace the Snapchat update.