How to Make Wrapping Presents Not Suck, According to The Home Edit
The Home Edit duo helps us tackle the tedious task with ease this holiday season.
The product recommendations in this post are recommendations by the writer and/or expert(s) interviewed and do not contain affiliate links. Meaning: If you use these links to buy something, we will not earn a commission.
We've all been there. Your back aching from being hunched over for so long, tape all tangled up (and stuck to your fingernails), and just when you finally manage to cut the perfect square (after several failed attempts at covering the box) — the wrapping paper rips.
Why does wrapping presents have to suck so bad??
A recent survey by Slickdeals shows that 51% HATE wrapping presents so much, they're willing to pay someone else to do the tedious task.
In fact, 52% think it's the actual worst part of the holidays (even more annoying than Uncle Fred and his weird questions), and half of those questioned will go out of their way to choose gifts that they deem easy to wrap — which means avoiding things like bicycles, gym equipment, and yep, even candles.
RELATED: 40 Questions to Ask Your BFF to Find Out How Well You Know Each Other
Not to mention, once you finally put in all that hard work to get those gifts neatly wrapped, it takes mere seconds to watch them get torn apart right in front of your own eyes. Meh.
Refusing to be quitters, we tapped the duo of Netflix's The Home Edit for their best holiday wrapping hacks, because there's gotta be an easier way.
Clea & Joanna are experts at organization and wellness amidst a crazy schedule, which includes organizing celebrity homes, launching curated product lines, and keeping up with their 6 million followers on Instagram.
Here are their expert tips for how make wrapping presents not suck:
1
Get organized with a gift wrap cart.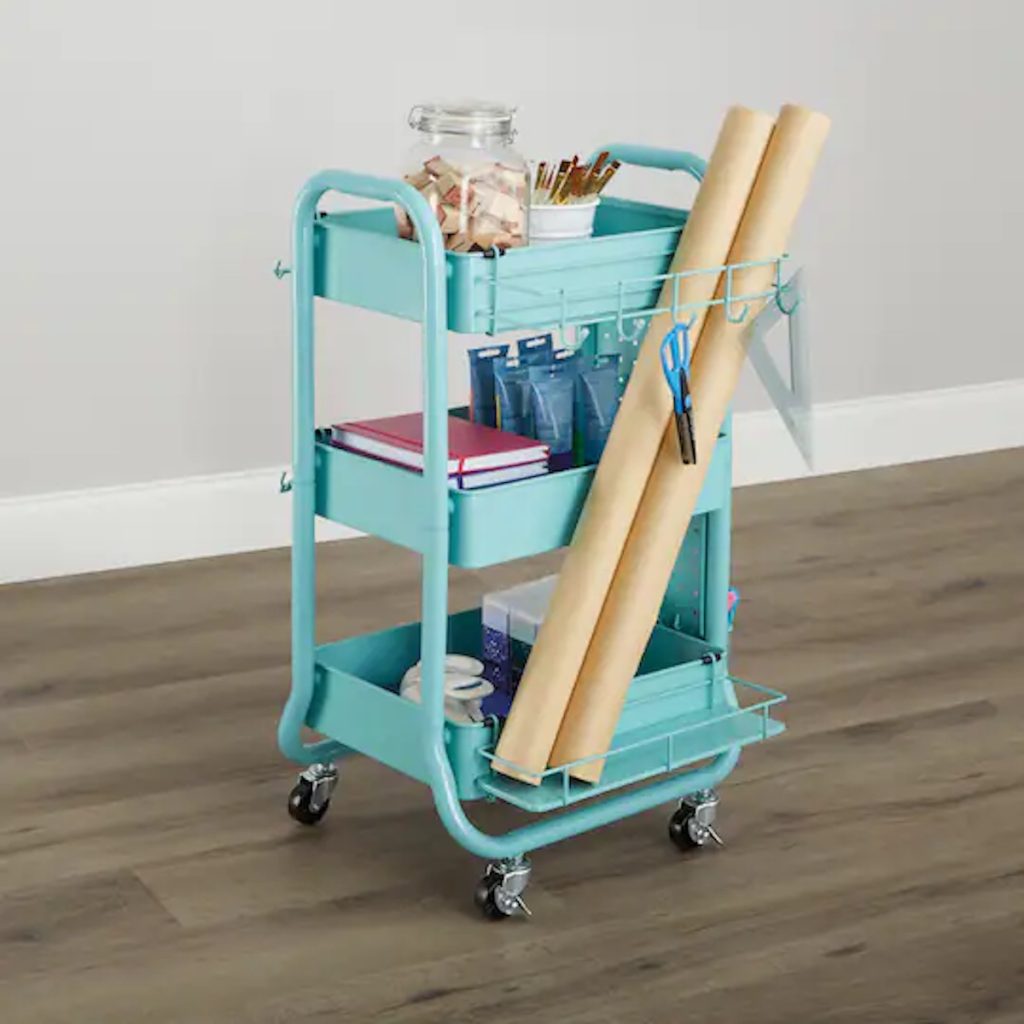 Gift wrapping entails some supplies that are bulky and hard to store. So, this is something genius we're running right out to get.
"A craft storage cart is a smart solution for storing these essential gift-wrapping items, with the bonus of being able to roll it into your living room and wrap gifts while you watch TV," the duo tells HelloGiggles.
We found this one from Michael's.
2
Skip the gift wrap and DIY your own beautiful gift.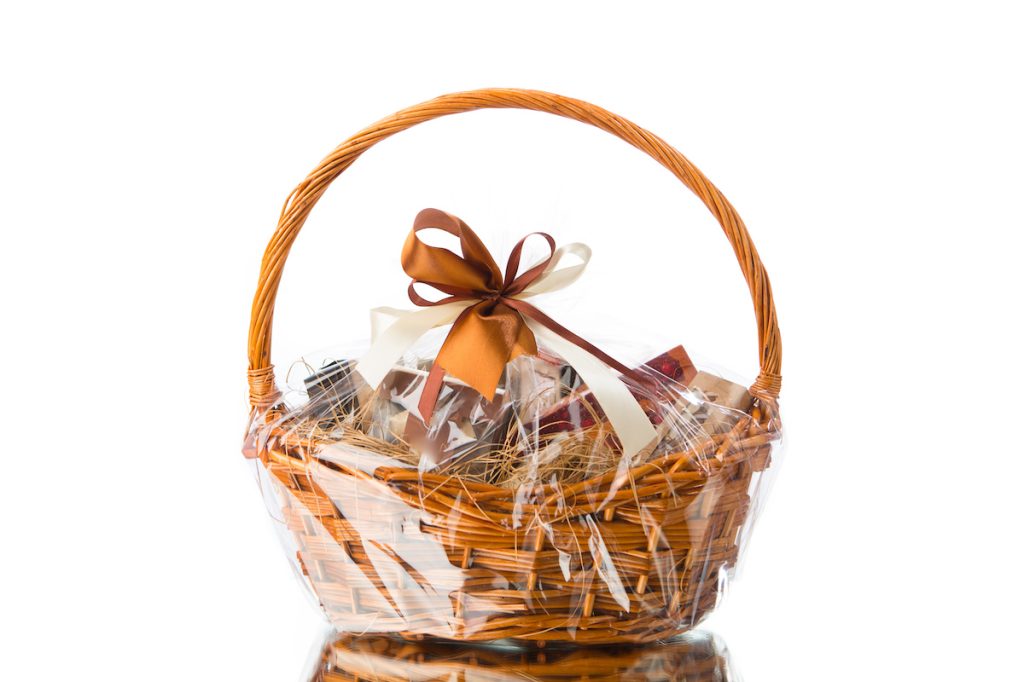 Get creative, and you won't even need to wrap it! The duo says you simply grab a decorative wooden box or basket, some pretty tissue paper, ribbon, and a variety of items specifically curated for the person receiving it, to go inside.
For instance, a "Self-Care" gift basket for your workaholic sister could include a pair of cozy socks, bath soak, a mug for tea, a sleep mask, and a wellness supplement like Nature Made Wellblends Calm & Relax or Stress Relief Gummies. (FYI: The duo are spokespersons for the brand.)
You just add some colorful tissue paper inside with the items, tie a ribbon around it, and voila! You can find all the supplies you'll need at pretty much any craft store.
3. Be sure to keep backup supplies.
There's never a good time to run out of tape — especially when it's 11 PM and you're in the middle of wrapping. It's important to keep extras of everything on-hand just in case.
"Store them together in a bin and use smaller inserts (aka baby bins) to contain each subcategory," suggests the duo.
One supply you won't want to be without? I found this nifty item last year that encases the roll of wrapping paper, and makes a perfect cut every time.
4
Create storage for the gifts you have already wrapped or still need to wrap.
It can be overwhelming to look at that pile of unwrapped gifts, so tackle a little at a time or even wrap as you buy (instead of leaving it to do all at once), and as you go, have a system to sort those that are already done (maybe into labeled bins).
It'll make the entire process a lot less cumbersome, and it'll save your back, too.
Jené Luciani Sena is an accredited journalist and internationally-renowned bestselling author, regularly seen on national TV outlets such as Access Daily, Today and Dr Oz. Touted as one of Woman's World Magazine's "Ultimate Experts," she's a TEDTalk speaker and a busy Mom of 4.
Read more