How to wear winter white, styled five different ways
Fashion is a fickle beast, with new trends cropping up more often than you change your contact lenses. We know how hard it can be to keep up with those trends, while figuring out how to pull them off can be even more difficult. With our series Try the Trend, we show you different ways to make a current fashion craze work for you, no matter your price point. This month, fashion writer Stephanie Montes shows us how to wear winter white. 
Arguably one of the best parts of winter—besides snow days, cabin getaways, and all the hot chocolate we ingest—is the thrill of stepping out in your winter wardrobe. Trend in mind? Winter white. However, styling an outfit in a single color family—and in this case, the lack thereof—can be a little tricky. To make things easier, I've rounded up five different ways to wear the winter white look that are anything but bland. Think layering, tons of texture, and mixing color tones. Ahead, five outfits you can wear to any occasion, from workwear to après-ski, while looking white-hot. Now, if we only had tips for keeping them white, but that's all on you. 
1Winter white for work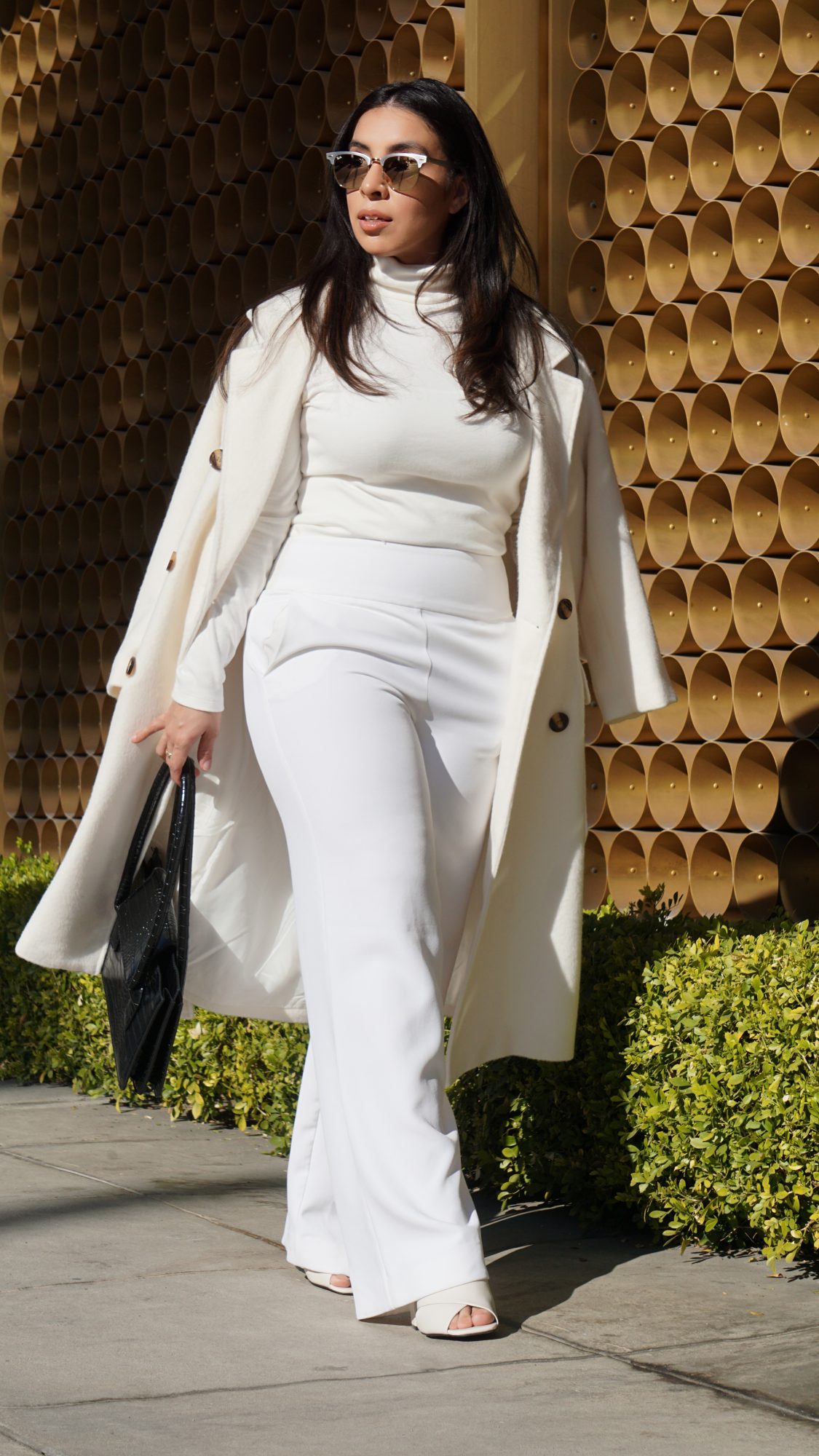 There's something about wearing head-to-toe white that makes you look and feel like you have your life together—and we're here for it. For an outfit that will get you noticed around the office for looking like the boss lady that you are, try a pair of tailored trousers, a simple turtleneck, and white mules. A coat draped over your shoulders and a structured bag (especially in a contrasting color) complete the look à la Olivia Pope.
Shop the look: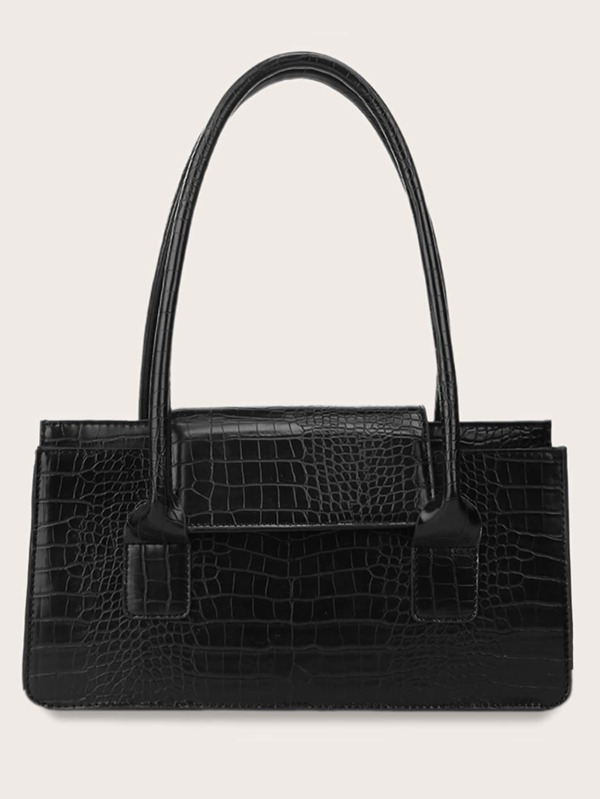 2Winter white for brunch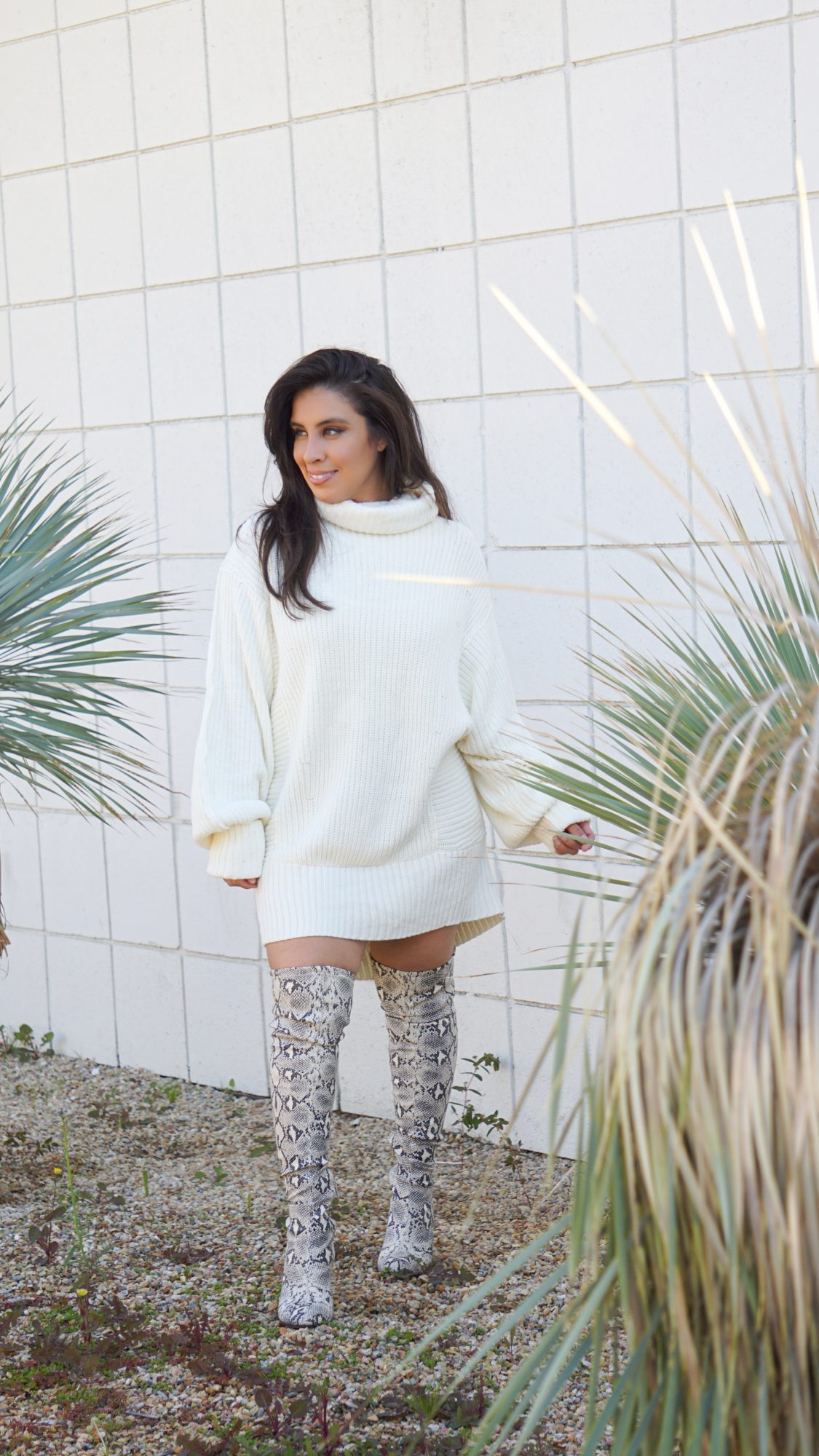 Dressing for Sunday brunch is an art form. It's a perfectly acceptable occasion to dress up a bit, but you definitely want to feel comfortable while you load up on French toast and mimosas. An oversized sweater-dress feels cozy, while a pair of over-the-knee snakeskin boots add a head-turning element. Cheers to that!
Shop the look: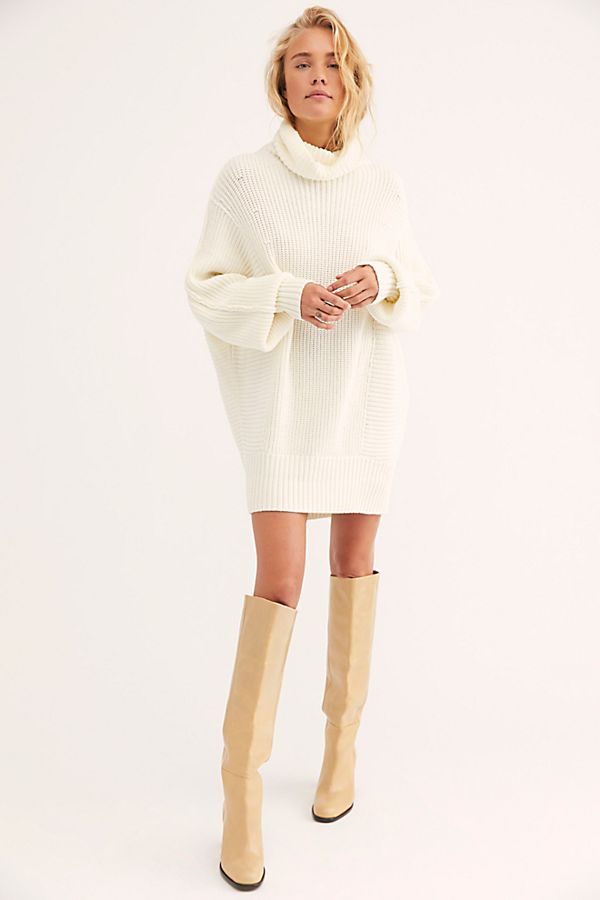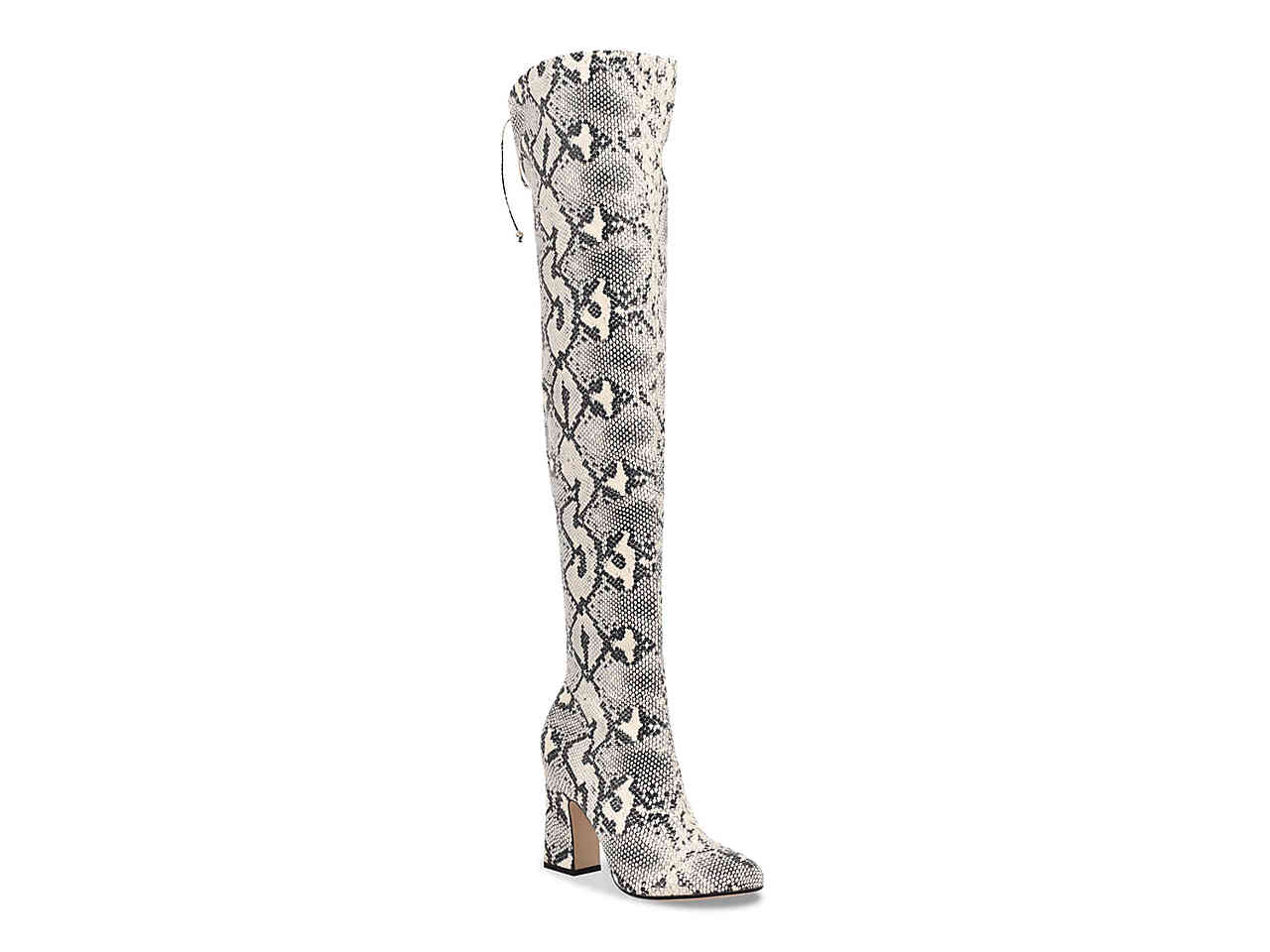 3Winter white for running errands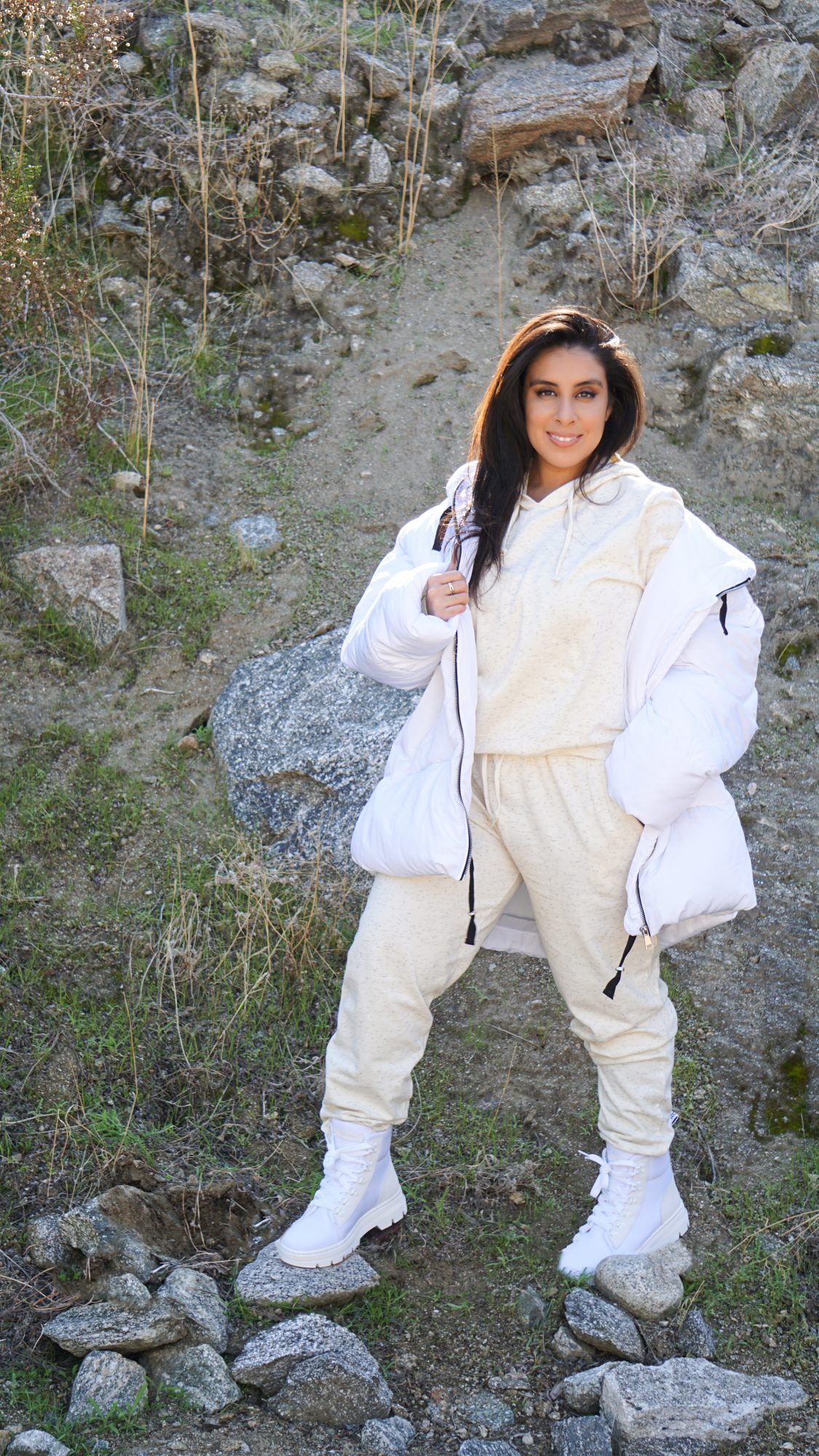 Just because it's your day off doesn't mean your look should also have an off day. Whether you're running errands or spending the day at home watching Netflix, a two-piece sweat outfit in off-white is comfortable and not the least bit dowdy. In case you do step outside, a bright white puffer coat adds just as much warmth as it does contrast, plus an added cool factor. And speaking of cool, a pair of all-white Dr. Martin's is just what you need to complete your look.

Shop the look: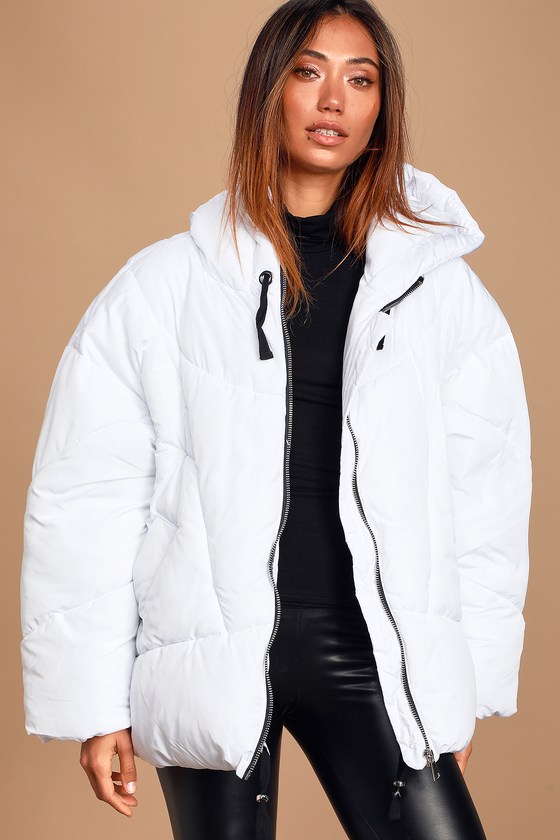 4Winter white for a night out
A bias-cut slip dress is a classic dress style that will always be on trend. In a creamier color, it's the perfect alternative to your usual little black dress. To edge it up a bit, pair the silky fabric with a white moto jacket and a flirty block heel. Date night outfit = complete.
Shop the look: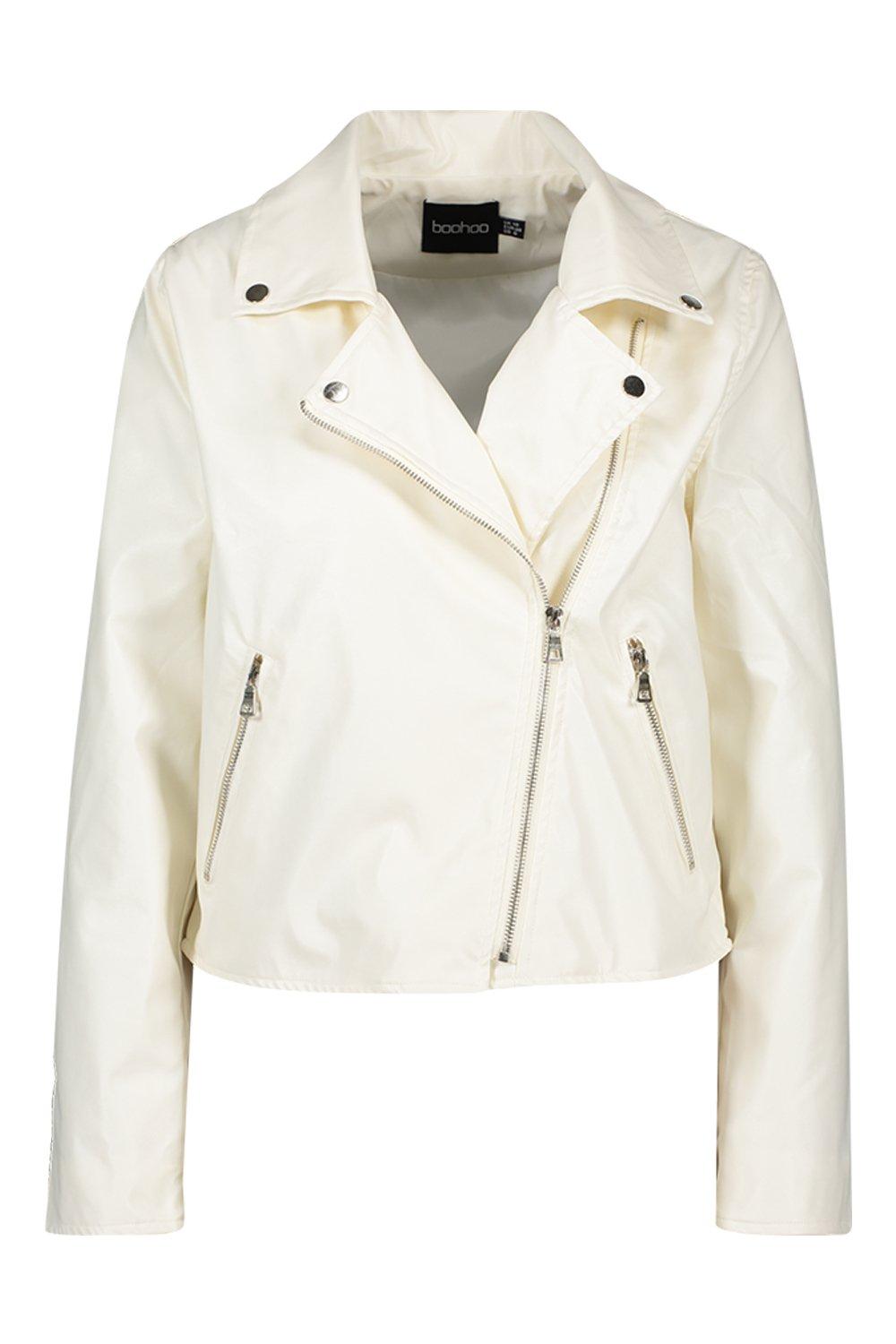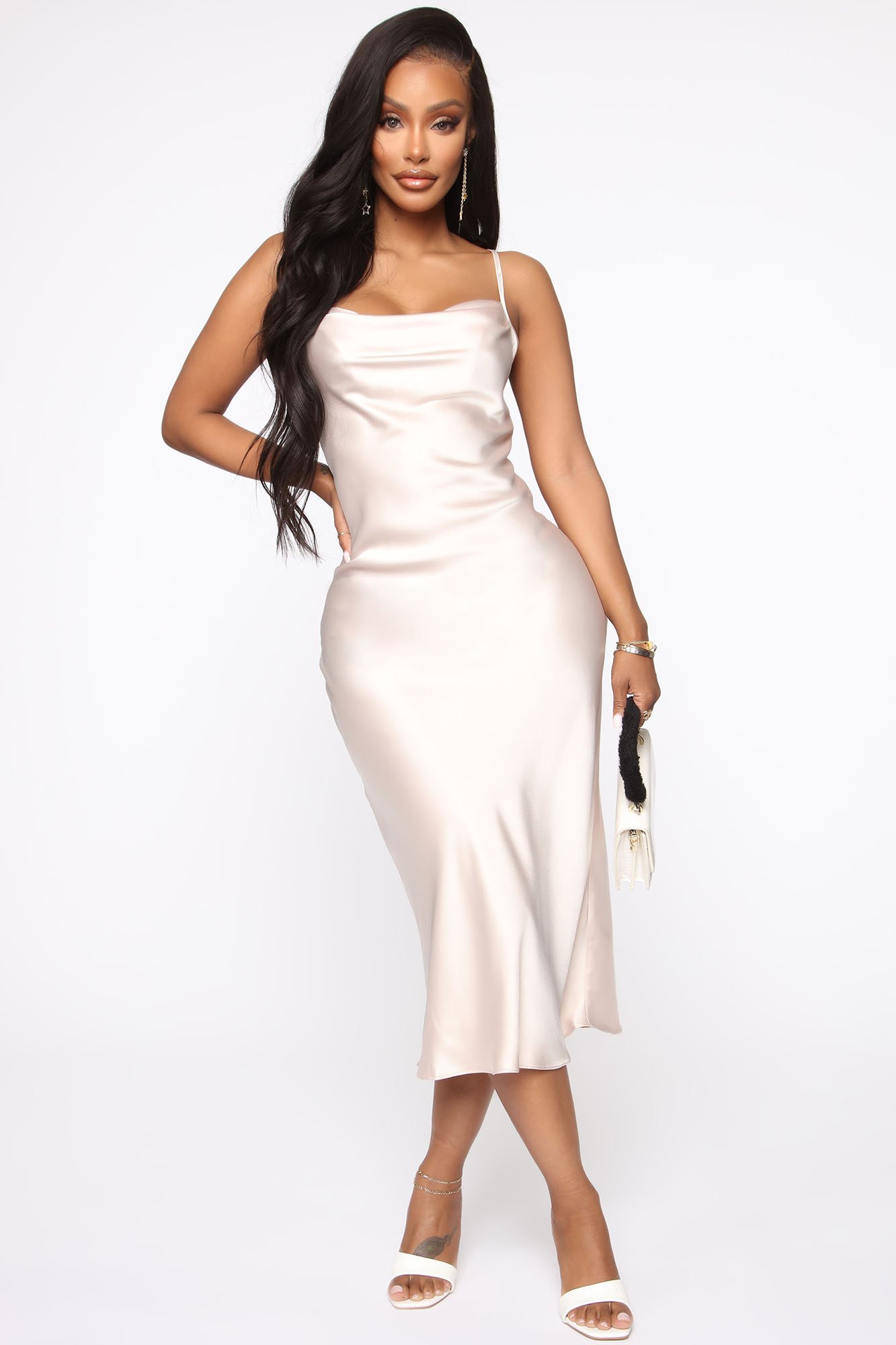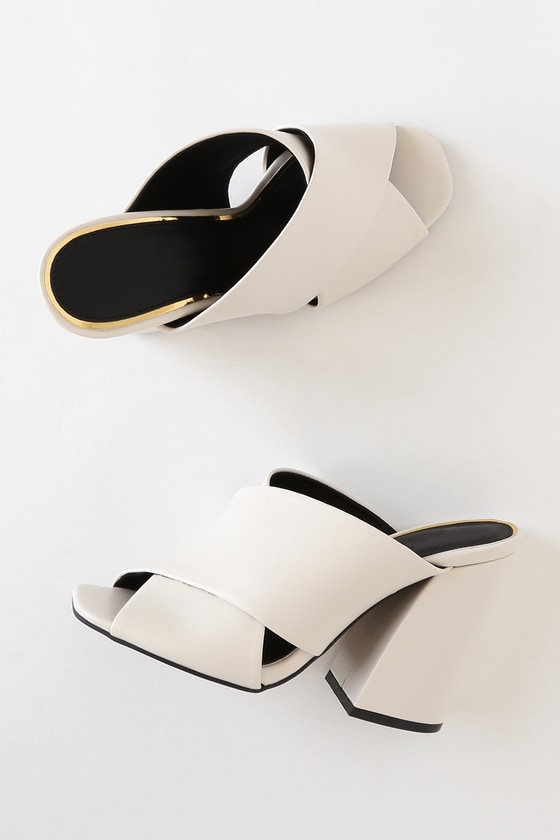 5Winter white for a casual Friday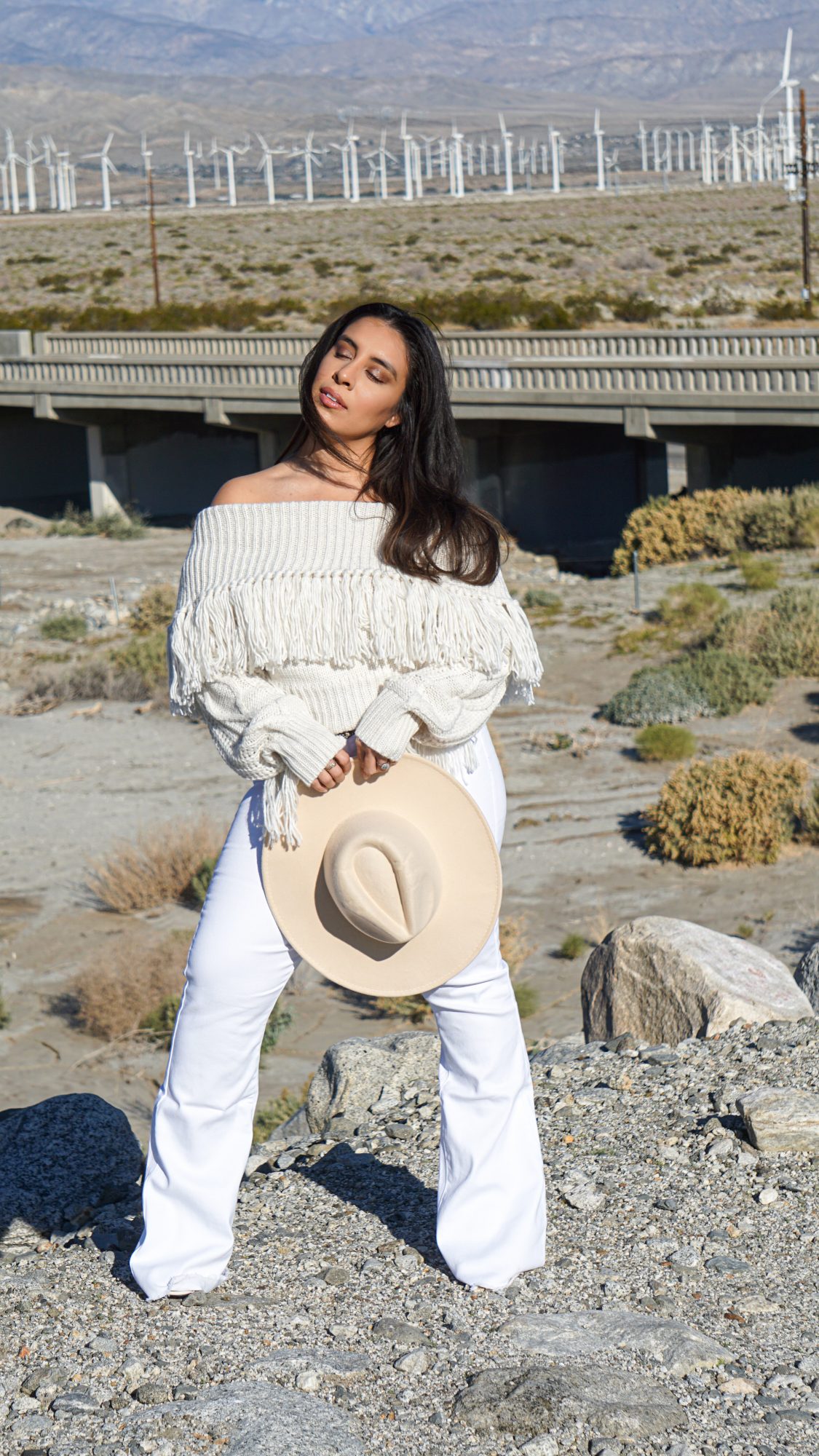 When you want to look polished but not too dressed up, white flared jeans will be the winter staple you'll need on repeat. However, since white can lack dimension, incorporating different textures into your look will add a ton of visual interest and keep the style looking fresh. While you're at it, top it off with a western-inspired hat to lean into that cowboy-chic style.
Shop the look: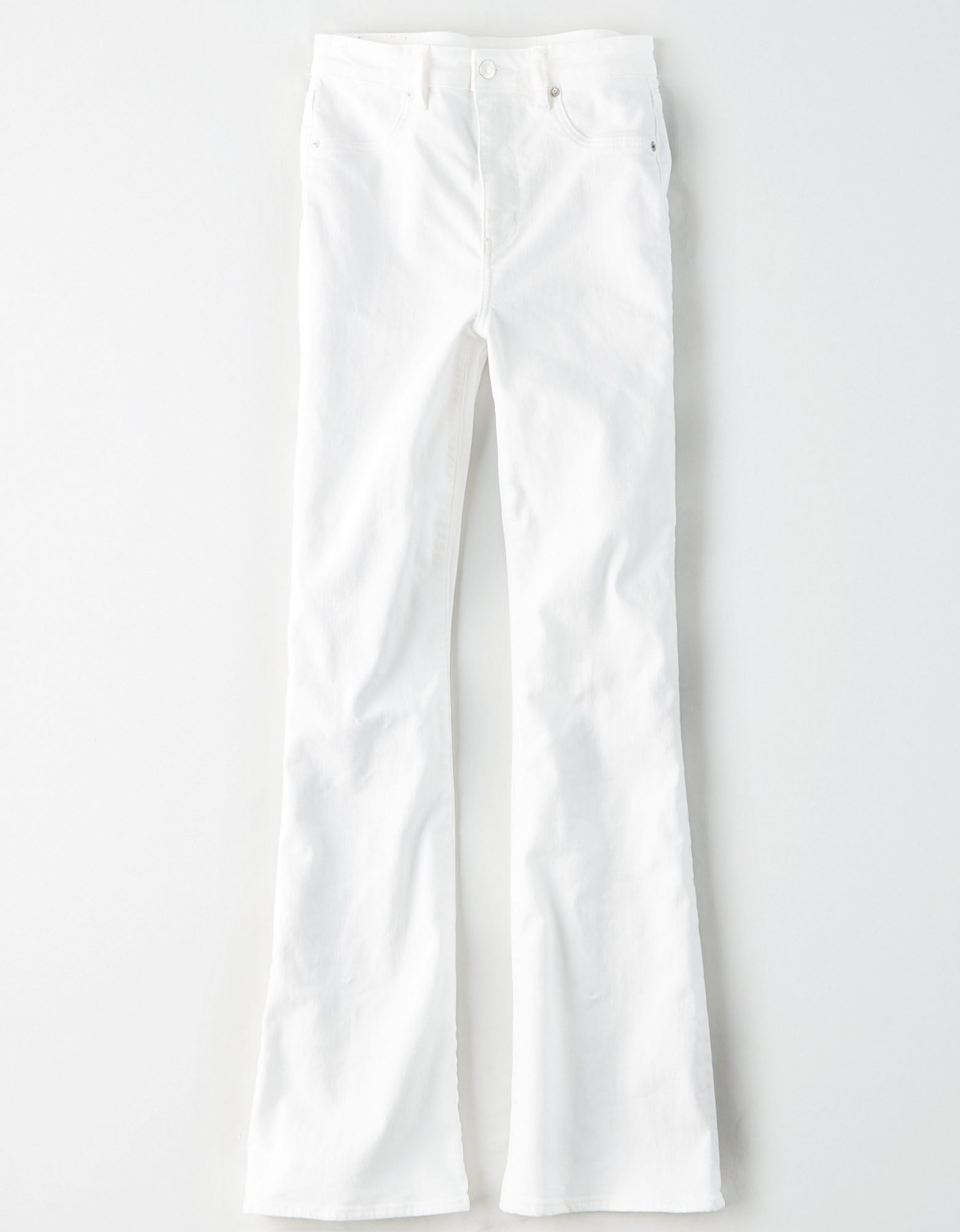 Yee-haw!