A celebrity stylist tells us how to wear velvet this season without feeling like a curtain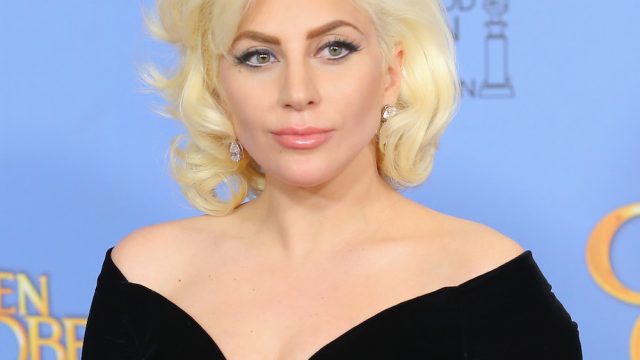 Velvet, without a doubt, is one of the most popular fabrics of the season, because it helps achieve a regal finish like no other. And while you may think that velvet may seem pretty expensive, celebrity stylist Ali Levine says that there are tons of affordable pieces nowadays that work for any occasion. Styling velvet into your outfit may also seem difficult, but Levine assures us that it's one of the most versatile materials to have in your wardrobe.
"You can wear velvet so many different ways," Levine tells HelloGiggles. There are no real rules, she adds, as the old guidelines have been thrown out the window when it comes to wearing the material. But if you need some styling advice, Levine suggests keeping your look simple, and using your velvet as your statement and accessory. "Mix your textures and fabrics with velvet for your look," she advises. And if you don't want to wear that velvet party dress, Levine suggests wearing a velvet pair of pants or a vest instead. It's not just for formal wear anymore, she says, so you'll definitely want to have fun with it.
To bring some festive velvet to your everyday style, we rounded up a variety of different velvet pieces (accessories included!) that will definitely keep you on-trend all season long.
1Lane Bryant Floral Velvet Single Button Blazer,$99.95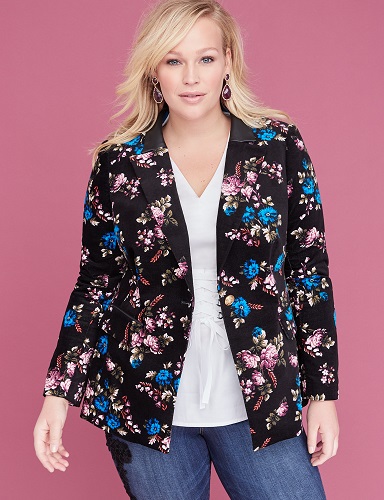 Add some velvet to your wardrobe with this cheery floral blazer, which features a little bit of shoulder padding to give you that fashion-forward look.
2Catherine's Floral Velvet Flyaway Top, $64.95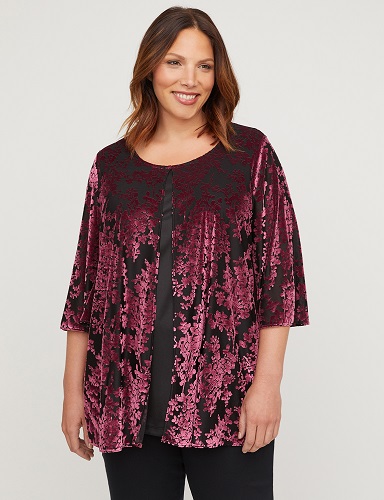 Office holiday party on the horizon? Look to this sophisticated velvet top to help you look both festive and elegant.
3ModCloth Style Notoriety Velvet Bootie, $59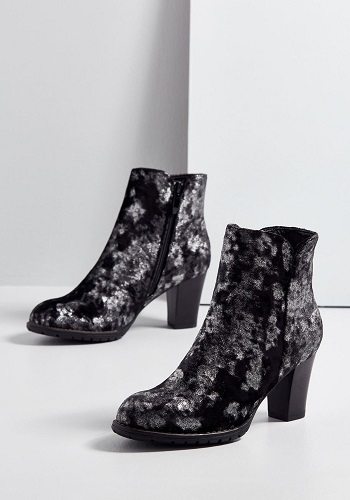 Velvet accessories can add a burst of glam to any outfit, as these silver booties look amazing when paired with jeans, dresses, or skirts.
4TOBI Yael Black Off Shoulder Skater Dress, $74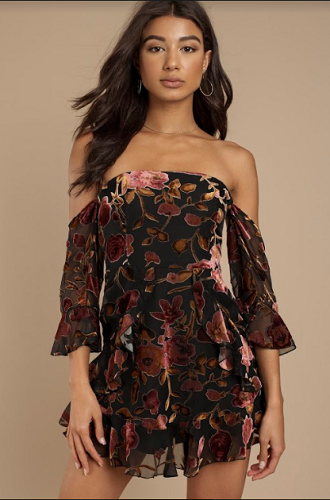 Off-shoulder dresses are perfect for all those intimate get-togethers where you definitely plan on running into your crush.
5NA-KD Striped Glittery Velvet Top Black, $33.95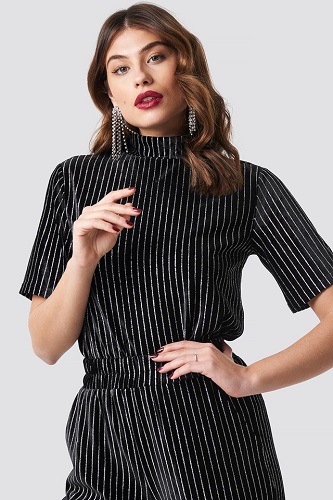 Whether you wear it with jeans or dress pants, this velvety glitter top can come in handy if you have fancy holiday get-togethers on the calendar.
6Alice & You Velvet Pleated Skirt In Raspberry, $78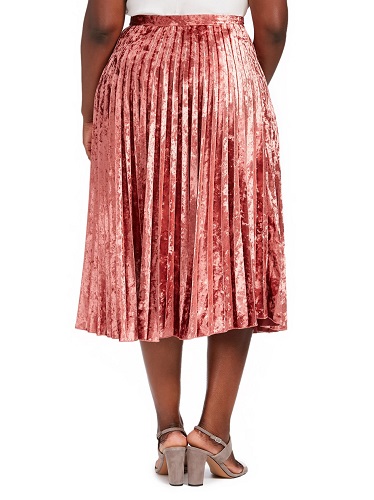 Want to dress up some old pieces you have in the closet? This beautiful pleated raspberry velvet skirt can bring life to the most basic of tops and shoes.
7Boohoo Plus Button Detail Velvet Shift Dress, $22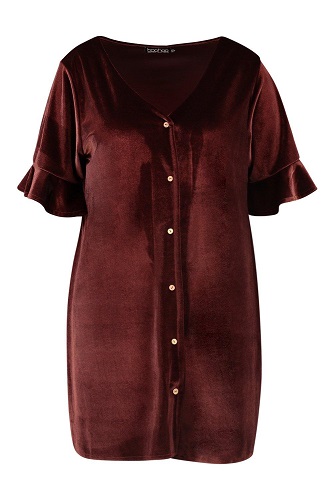 Working for practically any occasion, this sexy velvet shift dress can go from day to night with ease.
8Torrid Red Burnout Velvet Blazer, $78.90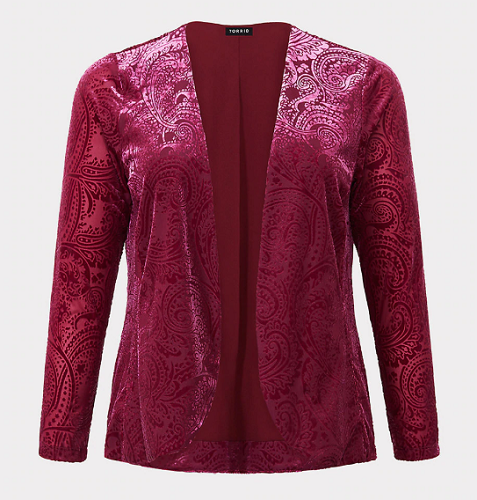 This detailed velvet blazer features a gorgeous red hue that is all sorts of festive.
9DEBSHOPS Plus Size Crushed Velvet Slit Sarong Pants, $14.97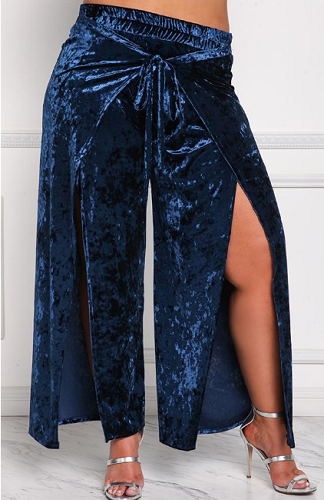 Dress up basic tees and tops with these sultry velvet pants, which come in two stunning shades.
10Wildfang The Chill Velvet Jumpsuit, $98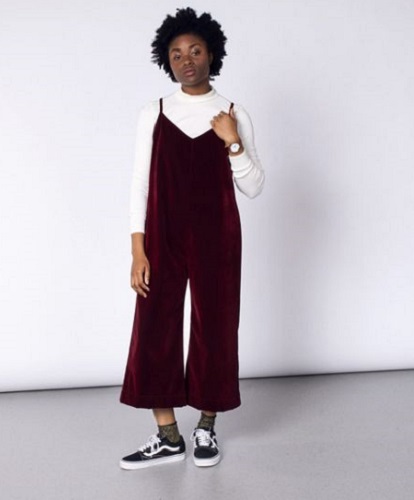 A fearless velvet jumpsuit is perfect for those who aren't feeling dresses or skirts, as it still turns heads while remaining ultra comfortable.
11Velvet Embossed Printed Leggings, $8.99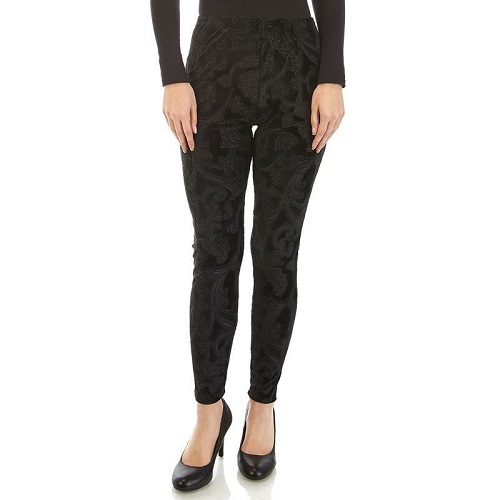 Trust these embossed printed leggings to add the perfect touch of subtle velvet to your wardrobe.
12Rene Rofe Velvet Kiss Short Sleeve V Neck Velvet Bodysuit, $36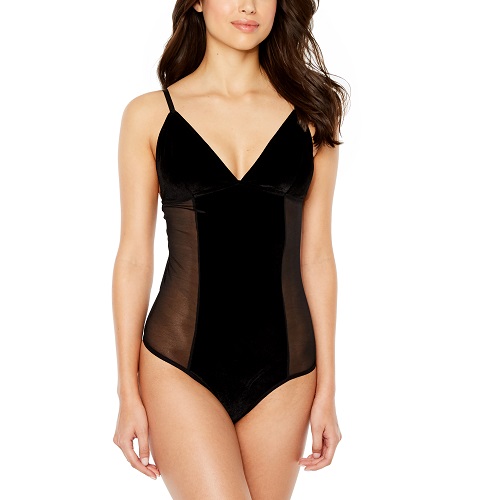 A velvet bodysuit is a piece that keeps on giving, as it can dress up jeans, mini, and maxi skirts in minutes.
13Lulus Wrapped In Luxe Forest Green Velvet Bell Sleeve Skater Dress, $47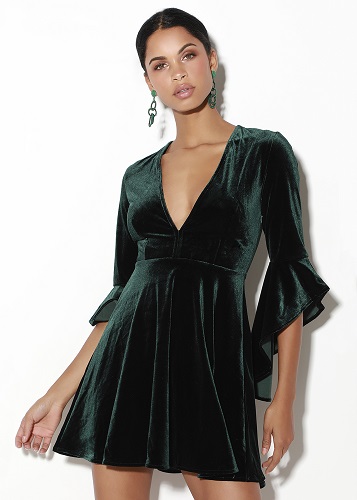 Inject some forest green into your wardrobe with this stunning velvet number, which features a plunging V-neckline and ruffled belled sleeves.
14Vionic Midi Velvet Slip On Sneaker, $129.95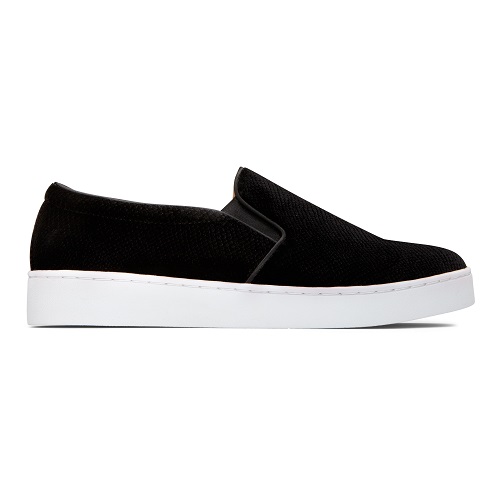 Get that casual-cool look with these velvet embossed sneakers.
15Betsey Johnson Kitsch Sofa So Good Crossbody, $78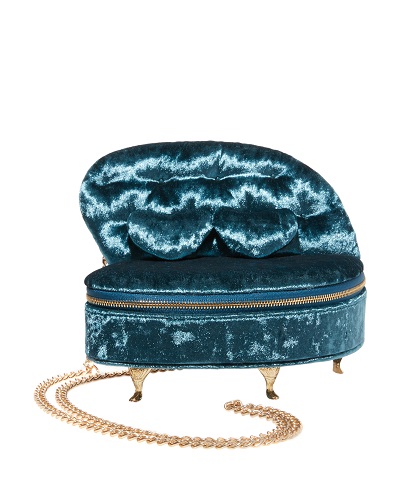 This adorable crossbody back can come in handy whether you're on or off-duty, as it features a cute sofa design that spices up any outfit.
16Shoedazzle Lacella Bow Pump, $9.99-$59.95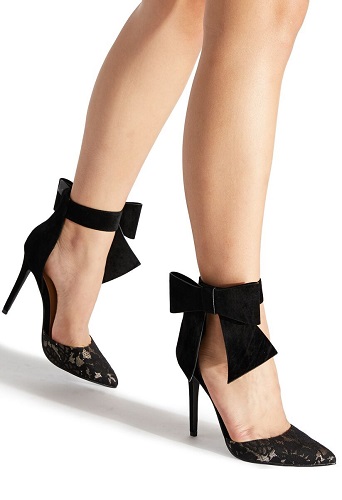 Great for those who don't want full-on velvet accessories, these come-hither heels will make a serious style statement this holiday season.
17BUCCO Velvet Lace Up Booties, $19.99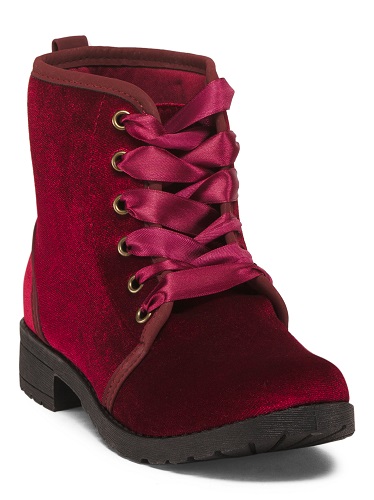 You really can't go wrong with these stunning velvet lace-up booties, which pair nicely with mini skirts, jeans, and even basic black leggings.
18Old Navy Velvet T-Strap Pointed Toe Ballet Flats, $26.99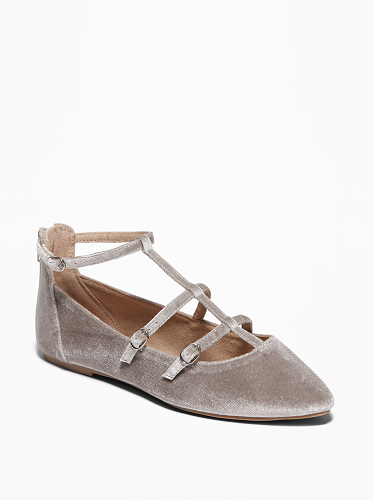 Let these pointed-toe velvet flats bring on the holiday sparkle if sky-high heels aren't your thing.