Why you should try out clip-in bangs before cutting real ones yourself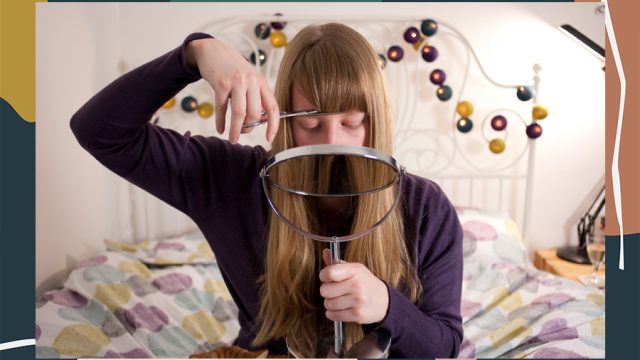 Self-quarantine is leading many of us to try out new things such as dying our hair and removing our false lashes. This is all good fun, but if you're thinking about doing something a little more drastic like cutting your own bangs, take a few days to think about it since it's a decision that could take you months to grow out. What's more, take it a step further by trying on some bangs before making the chop. How? An easy way to see if you'll like the way you look and feel with this new 'do is by wearing clip-in bangs for a few days.
Clip-in bangs are exactly what they sound like—they're bangs that you, well, clip in to your hair. Use them with your hair up, hair down, or, heck, with your whole mane in a French braid, as styling your bangs in different ways will help you determine if you like them enough to make the permanent chop. If you want to give this idea a go, we've got you covered. We asked celebrity hairstylist Josh Liu for tips on how to use clip-in bangs and make them look as natural as possible.
HelloGiggles: What should you look for in clip-in bangs?
Josh Liu: The goal is always to make them look natural and believable. That being said, it's so important to make sure the clip-in bangs are made on a lace mesh piece to give the illusion of a scalp. When it's hand-sewn and ventilated on a lace piece, it allows the hair to move more naturally. Also, make sure there are longer face-framing pieces with the bangs to help blend them into your own hair to make the whole style look seamless.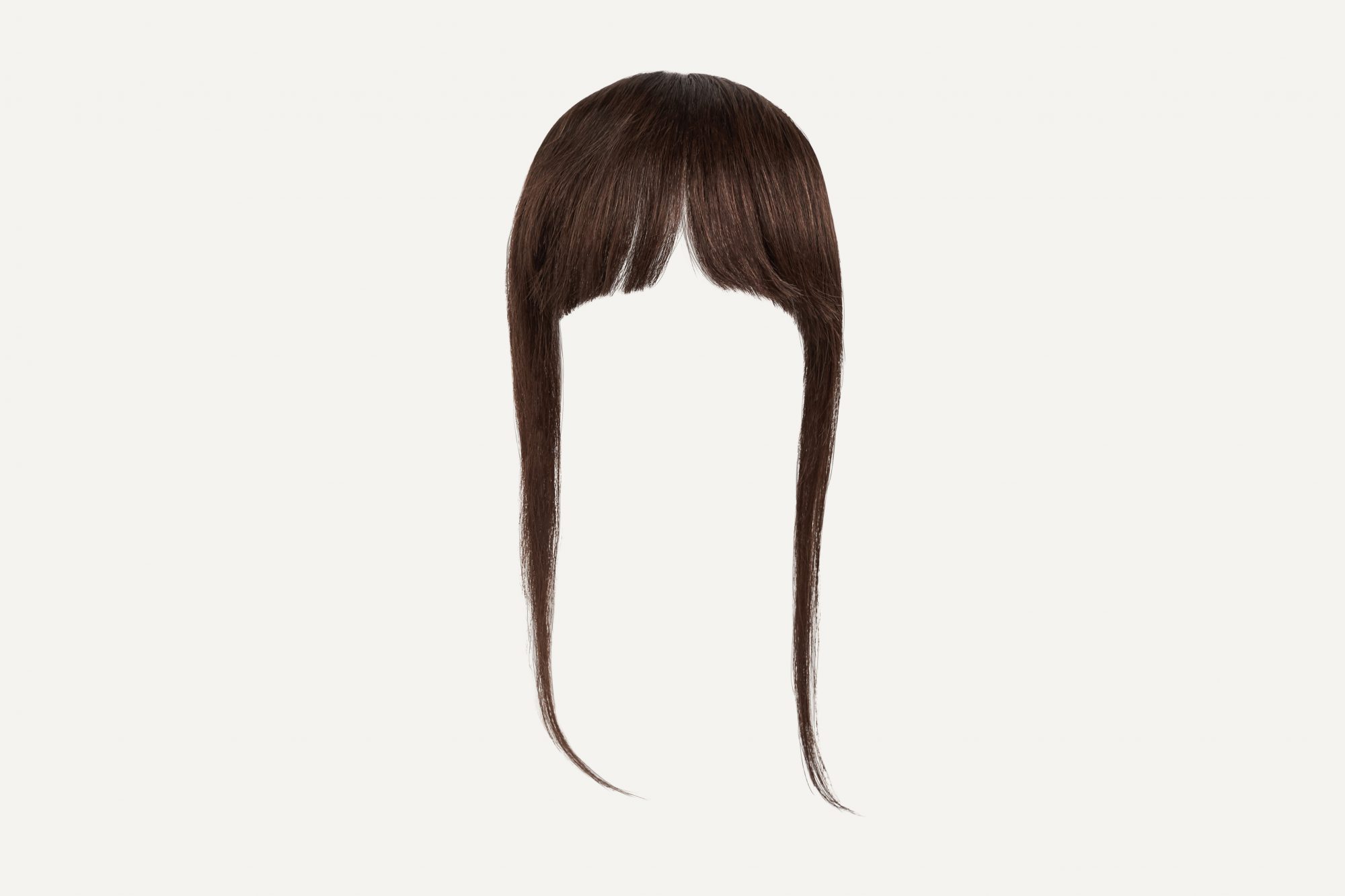 HG: How do you apply clip-in bangs? 
JL: For the fastest and easiest application, I prefer to use the center part method:
While your hair is damp, section your hair with a center part and prep your hair as usual. Sectioning it before you blow-dry will help get rid of any cowlicks you may have at your hairline.
Blow-dry your hair with a center part to flatten out that area. Doing so will make the clip-in piece lay as naturally as possible on the head.
Tuck your hair behind your ears and place a sectioning clip on each side. This will help keep hair out of the way so that you can maintain a clean center part.
Slide the front end of the clip-in bangs (the wide side with the two horizontal clips) and secure them to line up at your hairline.
Lay the other end of the clip-in bangs flat against your center part; clip the two vertical-facing clips and secure them.
HG: How do you blend your clip-in bangs in with your hair to make them look natural?
JL: To blend the bangs with the rest of your hair, grab hair where the back of your bang piece meets your parting and pull some of your hair on top to blend any edges of the clip-in bangs hairpiece. Razor cutting (aka slide cutting) the face-framing pieces of the clip-in bang and connecting it to the layers of your own hair will help make everything appear natural.
HG: How can I best shade-match my natural hair to my clip-in bangs?
JL: I recommend buying the shade that best matches the body of your hair or your ends. If you want a quick look change with the bang, it's always easy to use a root touch-up spray in a black/brown or root powder to add a natural effect to mimic your natural root and drag it down even more if you are going for an ombre/balayage vibe. Pro tip: Remember that your roots don't grow in a solid line, so fan out the bangs and diffuse them by varying the placement of the root in a zig-zag motion, as opposed to a straight line across your head.