Here's How to Watch Pixar's 'Soul' Now That It's Skipping Theaters
If you are opting out of Christmas travel, you have plans now.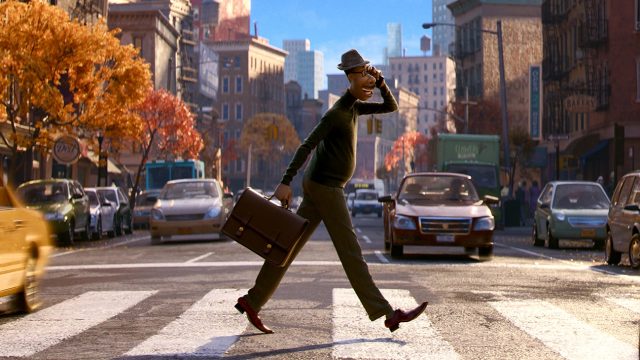 When the trailer for Pixar's Soul debuted in early March, the world looked a lot different than it does now. Though movie theaters are in the process of reopening amid the coronavirus (COVID-19) pandemic, many production companies, including Pixar, have decided to skip theatrical debuts and release films on streaming platforms. Now, that includes the highly anticipated next animated release from Pixar, so here's how to watch Soul at home.
Yesterday, Disney and Pixar announced Soul will now be available to stream on Disney+ on Christmas Day, 2020, December 25th.
Soul, from the brains behind Inside Out, was initially set to be released in June, but it had been postponed until was then postponed until November 20th. However, taking note of the current global situation, Disney explored myriad release options, likely sensing the November date would also have to be scratched. According to Variety, the company landed on a Disney+ release and will plan future theatrical releases in markets where the streaming service is not available.
Disney's live-action remake of Mulan also had a streaming-only debut earlier this year and received mixed reviews largely having to do with the extra $30 charge to watch the film. Taking note of this reaction, Disney has decided to nix the extra cost and make Soul available to those who are already paying the $6.99/month for the streaming service for no extra charge.
Soul is the latest film to bail out of its theatrical release, following the lead of Dune and No Time to Die. As of right now, Wonder Woman 1984, which is set to debut in theaters on December 25th, is the only remaining big-budget film left on the theatrical release calendar, and it's likely it will jump ship in the coming weeks.
Pixar's Soul, according to The Los Angeles Times, is "a high-concept existential tale about a middle-school music teacher (voiced by Jamie Foxx) who dreams of being a jazz performer."
"The world can be an exhausting and frustrating place—but it's also full of unexpected joys, even in seemingly mundane things," Soul co-director Pete Docter said in a statement, per Variety. "Soul investigates what's really important in our lives, a question we're all asking these days. I hope it will bring some humor and fun to people at a time when everyone can surely use that."