How to watch this weekend's Grammy Awards
The start of a new year brings a lot of things: resolutions, colder weather, and, on the bright side, award show season. From the comfort of our own homes (likely dressed in a pair of cozy pajamas), we are able to watch our favorite artists and stars descend on a lush red carpet and perform on a grand, nationwide stage. All, of course, surrounded by their producers, collaborators, and most famous of friends. It's like a peek into a different world. And this weekend, we watch as our favorite, most talented artists celebrate the best in music at the 62nd annual Grammy Awards and get to see who takes home those coveted gilded gramophones.
From where to watch to who's hosting this year's star-studded concert/celebration, we have you covered with everything you need to know. Prepare your Spotify playlists because the 2020 Grammy Awards are about to begin.
When are the Grammys?
The 2020 Grammys will take place at the Staples Center in Los Angeles on Sunday, January 26th. The awards will air live at 8 p.m. Eastern time, 5 p.m. Pacific.
How can I watch?
If you're one of the lucky few who has a cable subscription, you'll be able to watch the Grammys live on CBS. You can also stream the ceremony on the channel's CBS All-Access app, but this requires a login and a monthly fee. Right now, you can opt for a 7-day free trial of the service, and watch it on your smartphone, iPad, Google Chromecast, Apple TV, or Roku device by downloading the app. Other options for viewing the Grammys include Hulu + Live TV and YouTubeTV, which will stream the awards live for subscribers.
Who is hosting this year's Grammy Awards?
Alicia Keys is taking over hosting duties at the 2020 Grammys for the second consecutive year. She's a Grammy pro, having already earned an impressive 15 awards throughout the span of her prolific music career. She's also the fifth woman in Grammy history to host and only the third woman to host more than once, behind comedy legends Ellen Degeneres and Rosie O'Donnell.
Last year, Keys hosted while rocking her signature bare-faced beauty and was accompanied onstage by Michelle Obama, Jennifer Lopez, Lady Gaga, and Jada Pinkett Smith, so we'll be keeping our eyes out (and fingers crossed) for more #girlpower moments this year.
Who is performing?
Speaking of girl power, there are tons of female artists on the roster to perform at this year's awards, including Lizzo, Billie Eilish, and Ariana Grande, all of whom have nominations for both Album of the Year and Record of the Year (which is a big deal). Camilla Cabello, the Jonas Brothers, Blake Shelton, and Gwen Stefani are also slated to take to the stage, among others. But one of the most talked about performances is bound to be Demi Lovato, who's set to make a powerful comeback after her reported overdose in July 2018.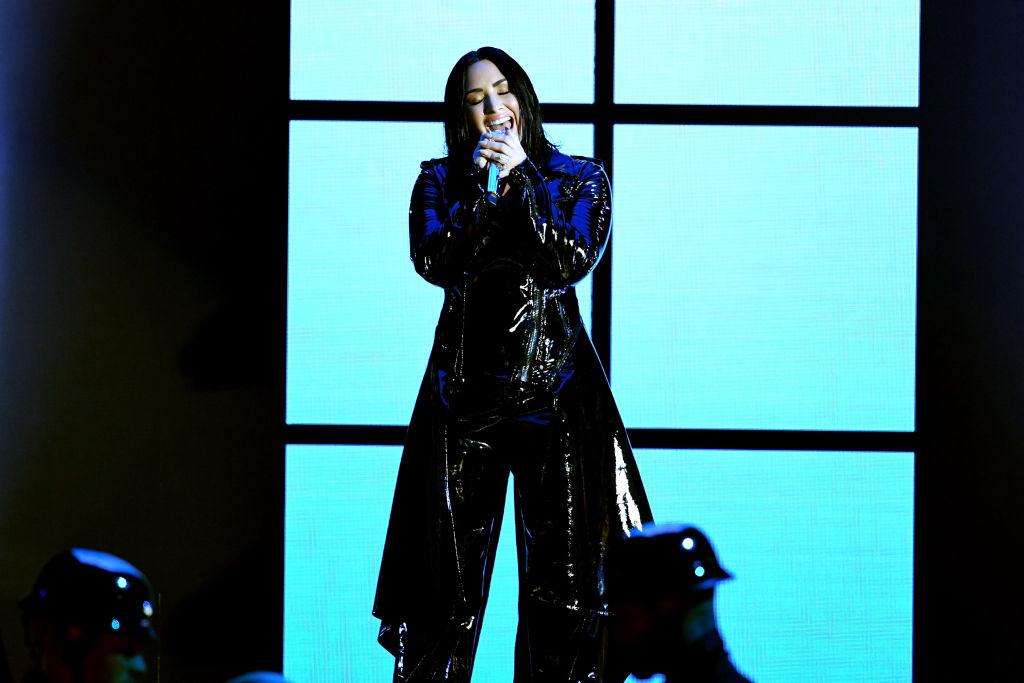 It will be her first live, televised performance since her duet with Christina Aguilera at the May 2018 Billboard Music Awards, so we're all rooting for her to absolutely crush it.