How to use the new Snapchat, whether you like it or not
The new Snapchat isn't going anywhere (no matter how many times we beg and plead for our old app back). Parent company Snap Inc. warned us in January that the update was coming, and yet we turned a blind eye to the news. Now we're stuck with it. Although it hurts, it's time we start learning how to use the new Snapchat.
First thing's first: Let's talk about the app's new organization method. Your friends' content appears to the left of the camera screen, and media content displays to the right. It seems like this is a no-brainer design to keep personal and public content separate. But the issue is that it's hard to teach all of us old dogs new tricks. Plus, this new design has totally cluttered the app.
For example, Snapchat lumped stories and direct snaps from friends on the same page, which can be accessed by swiping right from the camera screen. This page, called the Friends page, ranks your friends based on who you keep in touch with most regularly.
To watch a Story, tap the circle with the blue outline and tap through like usual. You will then see a preview of the next friend's story pop up. You can tap to watch, swipe to skip, or swipe down to exit Story mode altogether.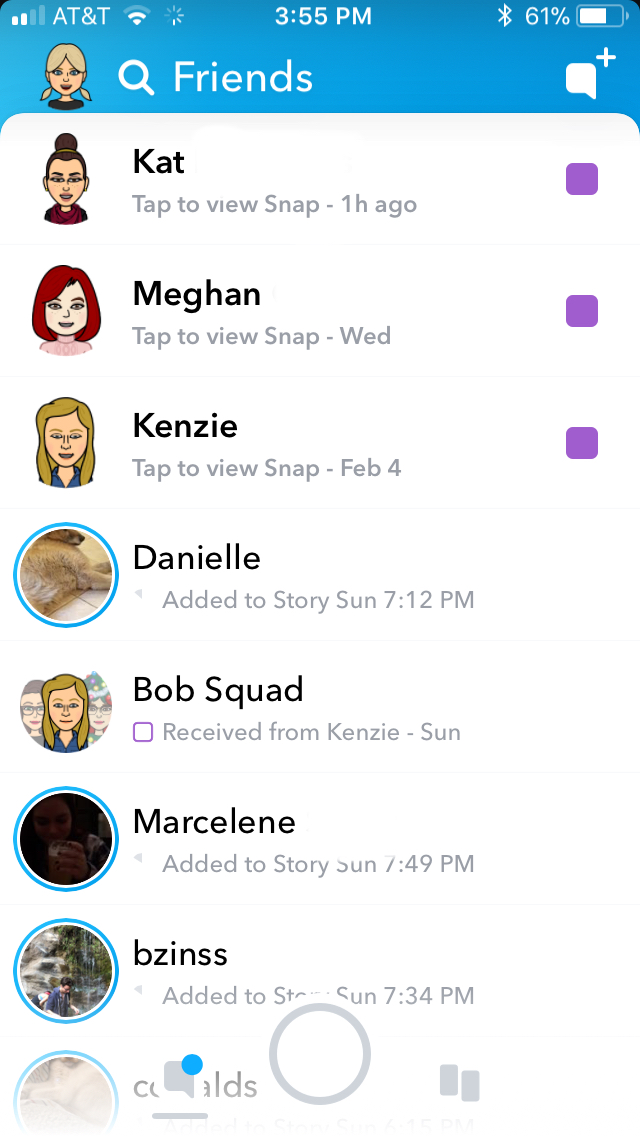 To rewatch a friend's story, you'll have to find them via scrolling on the Friends page and tap their bitmoji avatar. You can also search for friends in the Friends search bar.
All other publisher and branded content is on the Discover page to the right of the camera screen.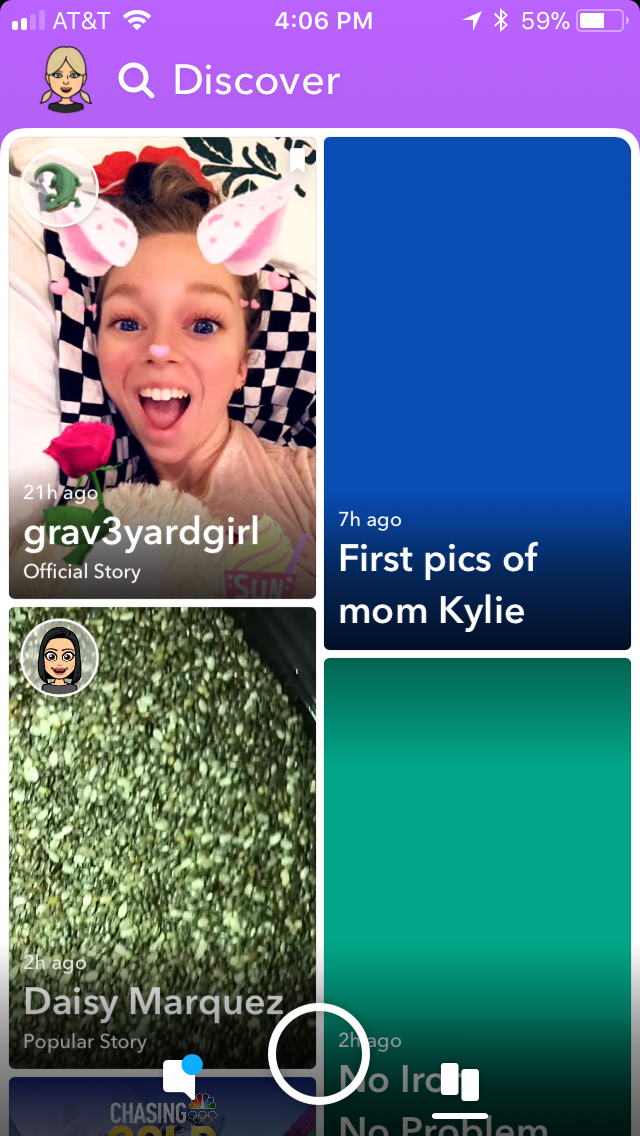 When it's time for you to send a Snap, you'll be presented with a screen that allows you to add to your Story, Our Story, a Group Story, or to send the snap to recent friends. Scrolling further down the page, you'll see the option to look for a friend in your alphabetically organized list of contacts.
You can also search for friends to send your Snap to in the top search bar.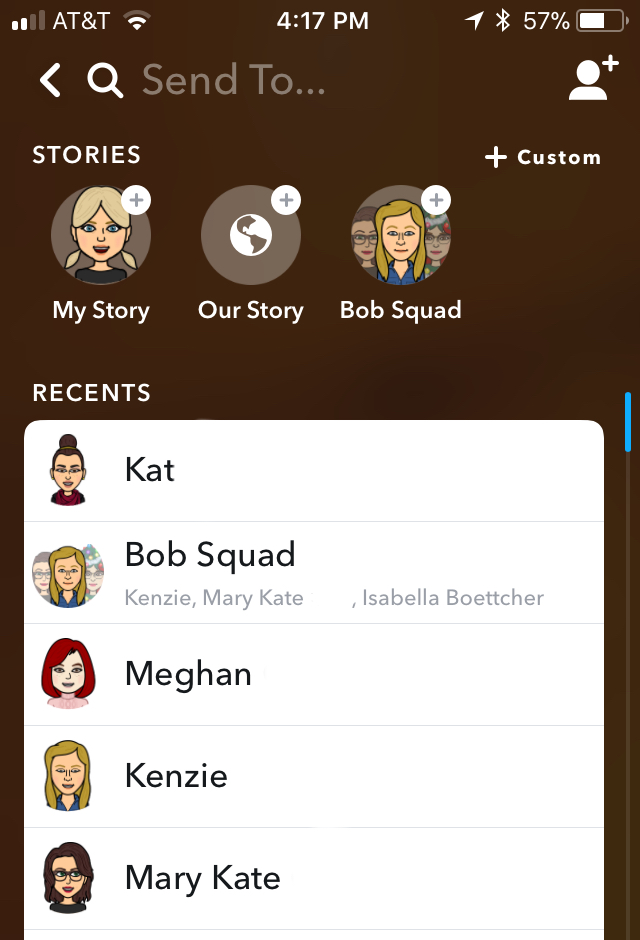 Another way to add to your Story is to tap your bitmoji character or Snapchat logo in the top left corner of the main camera screen. You'll see the options to add friends, add to your Story, or create a new Story.
This new Snapchat update will certainly take some getting used to. We're not necessarily happy, but we're determined to make it work.