The Ultimate Guide to Treating Cystic Acne, According to Experts
Dermatologists break down how to treat these deep, painful pimples.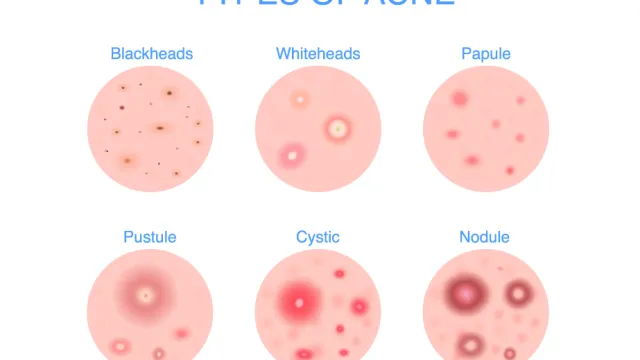 Raise your hand if you're well-acquainted with cystic acne—you know, those deep red bumps that tend to linger on your face no matter what acne treatment or cleanser you use. Not all acne is the same, and cystic acne is the hardest and most painful type to live with. It's the most severe type of acne and requires specific professional treatments and skincare ingredients to cure. To get a better idea of how to handle this issue, we spoke with dermatologists Jeannette Graf, M.D., and Robert Anolik, M.D., of the Laser & Skin Surgery Center of New York, and David Lortscher, M.D., the founder of Curology. Keep reading to see what they have to say below.
What is cystic acne?
As opposed to other types of acne, like whiteheads and blackheads, cystic acne forms underneath the skin rather than on the surface. Dr. Graf explains that it grows into deep and painful lumps that can occur for anyone but are especially prevalent in those with oily skin. 
Dr. Anolik agrees, saying cystic acne is more than just a clogged pore; it involves swelling beneath the skin surface and is comprised of oil, bacteria, skin fragments, and sometimes pus.
What causes cystic acne?
Dr. Lortscher explains that cystic acne, like all acne, is caused by a combination of factors. These can include dead skin cells clogging pores, an increase in sebum, AKA oil, due to hormonal factors, and an accumulation of acne-causing bacteria. Because of hormonal changes, cystic acne is most likely to develop in your teens or early 20s, but it can happen at any age.
While there's no "acne gene," studies have shown that if one or more of your parents had cystic acne, then you're more likely to develop it yourself. Adult acne in people with uteruses can also be a symptom of polycystic ovary syndrome (PCOS), so it's worth consulting a doctor if you are struggling to determine the cause of your cystic acne.
What does cystic acne look like?
Cystic acne is typically large, inflamed, and pus-filled—they typically look like small boils.
What skincare ingredients treat cystic acne?
Dr. Graf says that most over-the-counter treatments won't be strong enough to treat it. However, if you are looking for something you can do at home, she says to look for products with adapalene, which reduces inflammation and redness and unclogs pores. Benzoyl peroxide and lipo-hydroxy acid work too, as they remove dead cells and penetrate the skin to treat the bacteria underneath the surface. Other ingredients Dr. Graf recommends include salicylic acid and tea tree oil, which further reduce inflammation.
And a well-curated skincare regimen is beneficial for all types of acne. Dr. Graf says to use a gentle exfoliation product with AHAs and BHAs, like the ISDIN Night Peel Ampoules or her Two-Piece Glycolic Retexturing Pads and Cleanser Set, to remove pore-clogging dead skin cells and help keep skin clear and smooth.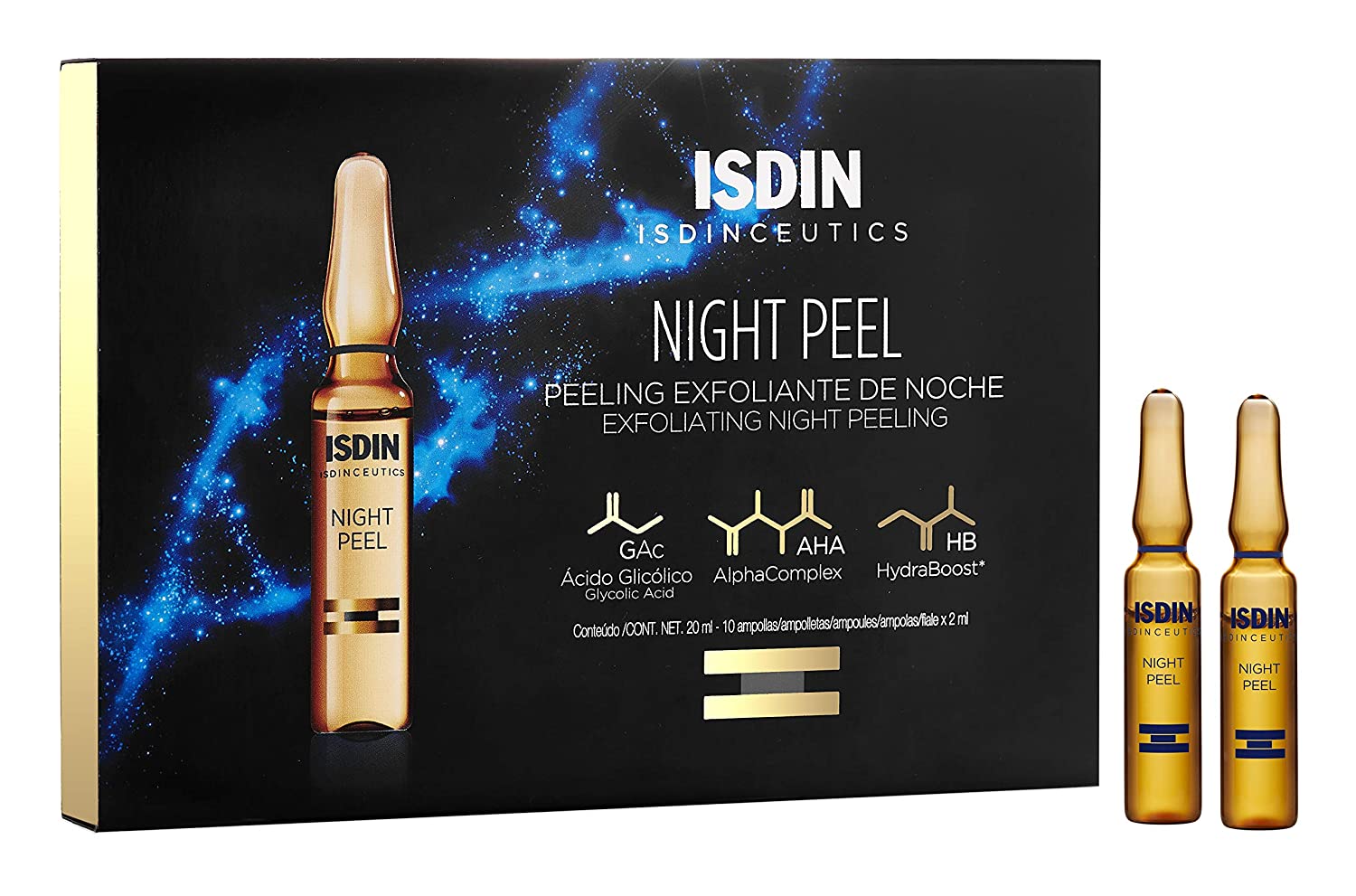 ISDIN Night Peel AHA and Glycolic Acid Night Serum Gentle Exfoliation
$38
Shop it
Amazon
Dr. Lortscher also says hydrocolloid bandages, which have been trending on TikTok, can help draw out the gunk that's clogging pores and speed up healing. You can find hydrocolloid in drugstore bandages, like these Band-Aid Brand Hydro Seal Adhesive Bandages for large areas, or in acne products, like these Hero Cosmetics Mighty Patch Pimple Patches for acne that's more spread-out.
Band-Aid Brand Hydro Seal Adhesive Bandages
$4.29
Shop it
Amazon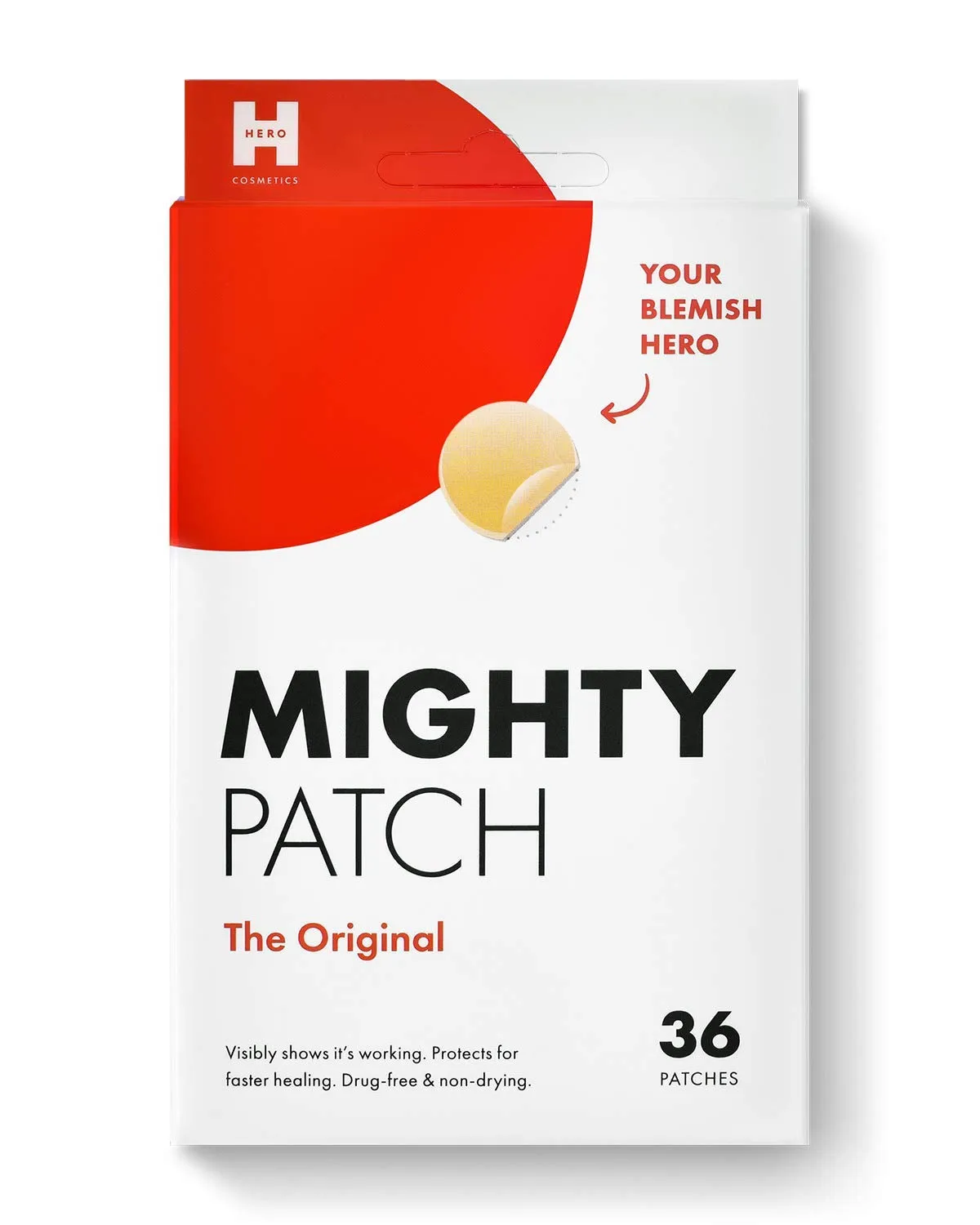 Hero Cosmetics Mighty Patch The Original
$12. 50
Shop it
Amazon
Dr. Lortscher also explains that spot treatments and topical medications can't magically get rid of an already developed cyst, but they can help speed up the process. In addition to hydrocolloid patches, he also says dabbing on benzoyl peroxide, pure calamine lotion, salicylic acid, or diluted tea tree oil with a cotton swab can be beneficial.
What other treatments can fix cystic acne?
Dr. Graf recommends consulting with your dermatologist for a prescription, such as oral antibiotics and anti-inflammatories. Oral antibiotics are helpful for patients with a severe inflammatory component to their breakouts, or if their breakouts do not respond or worsen on topical medications. Dr. Lortscher says oral antibiotics are helpful for those who experience severe inflammation with their breakouts or those whose breakouts don't respond to (or even worsen with) topical medications. In addition to reducing redness, swelling, and soreness, antibiotics also fight bacteria, helping to prevent more breakouts.
For a quick fix, Dr. Graf also says that you can opt for cortisone injections to reduce inflammation and shrink the swelling, or light therapy to target the bacteria beneath the skin's surface. However, if hormones are playing a role in your cystic acne formation, Dr. Anolik says that some dermatologists will consider birth control or spironolactone to regulate those hormones. If your cystic acne persists, Dr. Lortscher says you may want to consider Accutane, but, as with every treatment, it's important to consult your dermatologist to ensure you choose the best option for you.