5 things experts want you to know about touching up your roots at home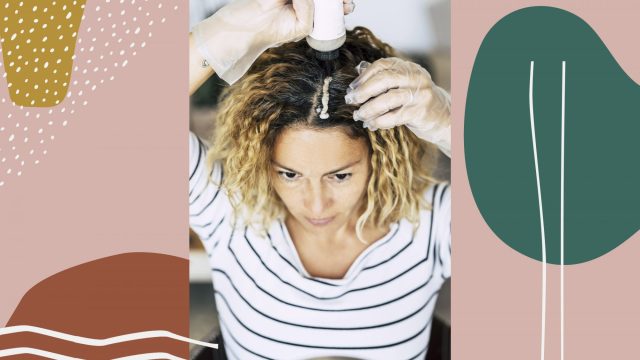 If your go-to salon has temporarily closed because of the coronavirus (COVID-19), you may be wondering how you're going to upkeep your regular beauty routine. This rings especially true for people who want to address a beauty issue as quickly as possible, such as removing gel manis or doing a root touch-up at home.
If your hair color has started to grow out and you want to keep things looking fresh, know that touching up your roots doesn't have to be an intimidating process. We tapped two hair color experts to ask them how to touch up roots at home, what the best root touch-up products are, and everything you'll need to make it an easy experience.
How do you touch up roots at home?
Before applying any dye, it's important to know what your existing color is, says Nikki Lee, a celebrity colorist and co-founder of 901 Salon in Los Angeles. Many at-home hair dyes come in boxes that show the hair color shades on the sides of their boxes, so take a look at those to discover your true color.
Then, pick between a liquid or a spray root touch-up formula. "[For a] liquid color, begin by combing through the hair to prep it for dye. Then follow the box instructions to prep and mix the color before applying directly to the roots," says Abbie Thompson, a Sally Beauty Pro Stylist. "Set a timer to process per box instructions and then rinse and treat hair before styling."
If you're using a spray applicator, Thompson says to shake the product before using it. "Hold the can four to six inches away from your hair and move your hand continuously back and forth until the grays are evenly covered, then let it dry for two to three minutes."
What tools do I need to use to touch up my roots?
"Most at-home colors will provide you with what you need in the box. If it's possible, I suggest seeing if someone can help you the first time you attempt to dye your roots. Everything is better together," says Lee.
Is it better to touch up roots on clean or dirty hair?
There's no real difference, but Thompson says that hair should be dry for best results.
There are several different root touch-up formulas (powders, sprays, paint-on, etc.). Which ones are best and why?
"Powders and sprays are temporary colors that will wash out in one wash; they're great for getting you by until you can see your hairstylist," says Lee. Always look at the box to see how the dye is labeled—it could be permanent, demi-permanent, semi-permanent, or temporary.Lee's favorite is the Garnier Express Retouch, while Thompson recommends the ion Intensive Shine Hair Color Kit.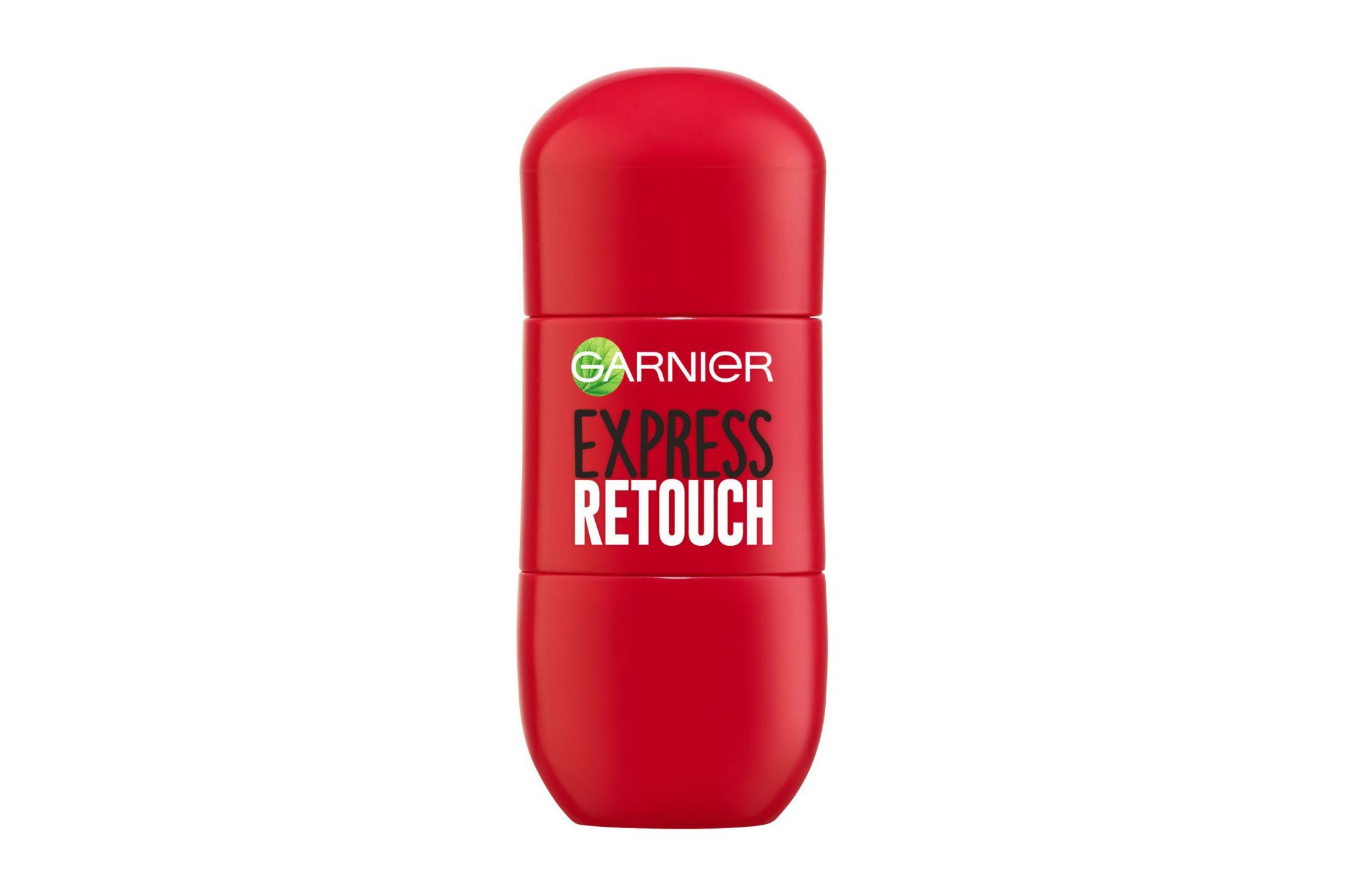 What are some of the biggest mistakes people make when touching up their roots at home and how can they prevent them?
Lee says that the biggest mistake she sees is when people choose a color they want to have instead of what they really have or can achieve: "This can create 'hot roots,' meaning that your roots look orange or they don't match the rest of your hair." To prevent that, Thompson recommends picking a shade within two levels of your existing hair color, and to opt for the lighter shade if you're unsure which one to use.