Here is how to throw a creepy Friendsgiving for your horror movie-loving friends
One of the many beauties of throwing a Friendsgiving dinner is you can jazz it up it however you want. There are no disapproving aunties there to oversee the music choices and decorations and argue about whose pumpkin pie is best, so you have the freedom to make a new Friendsgiving tradition that suits the desires of your specific friend group.
Just because we normally envision Friendsgiving as a slightly more casual version of the traditions of family gathering, doesn't mean we have to make it so appropriate and bland. For those of us surrounded with friends who love classic horror movies, this year's Friendsgiving can provide the perfect opportunity to mix it up!
This thanksgiving, why not combine the spooky Halloween-inspired decorations with the warm fuzzy mealtime of Friendsgiving for a deluxe holiday experience? We have compiled a few tips so you can throw the creepiest Friendsgiving your group of friends has ever endured.
Bloody up your Friendsgiving decorations
via giphyRather than opting for the run-of-the-mill assortments of decorative squash, slowly rotting pumpkins, and vaguely seasonal wreaths, add some haunted pumpkin sculptures and some gothic family portraits to your decorations so your Friendsgiving starts to channel The Addams Family more than your own family.
Gothic Portraits from Party City, $6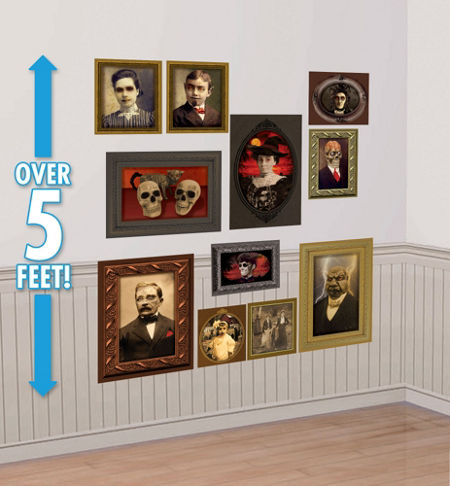 Haunted Pumpkin Sculptures from Lowes, $30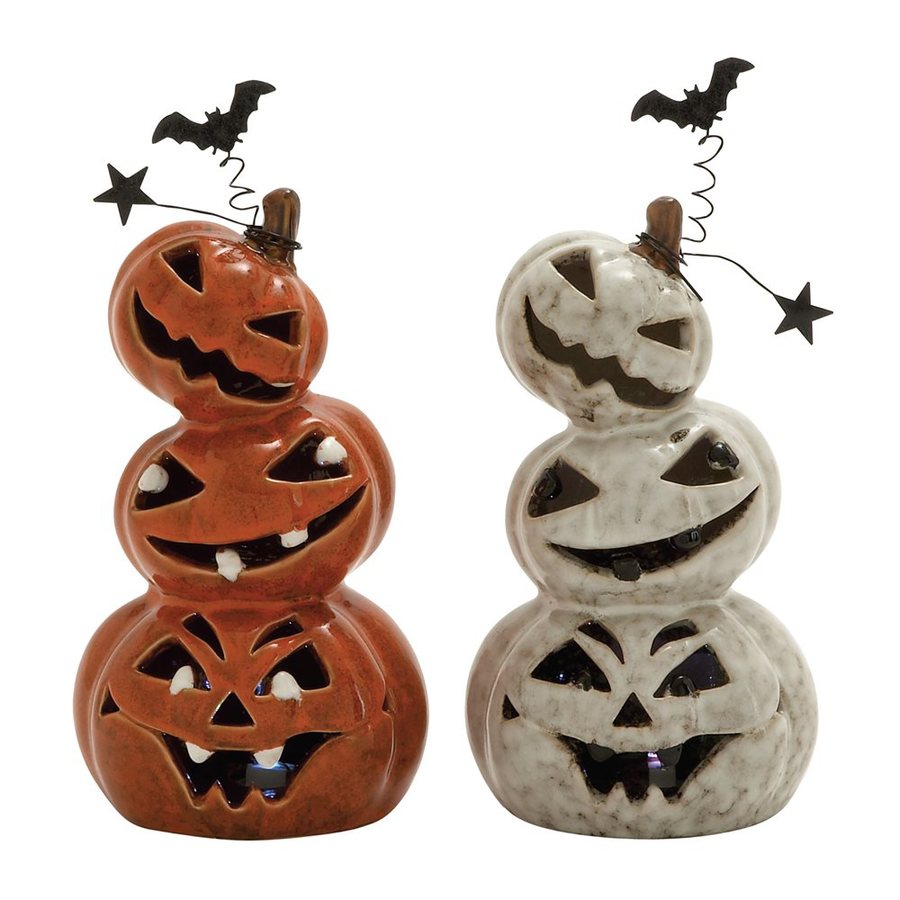 Include some creepy treats
via giphyYou can still make the traditional pumpkin pie and marshmallow pudding for your horror-themed Friendsgiving, but in order to truly tap into your scary Friendsgiving you'll want to add some ghost sugar cookies, or swap your tiny turkey cookies for some mini witch hat cookies.
Watch some of your fave horror movies while your food digests
via giphy It wouldn't be a true spooky-themed Friendsgiving if you didn't actually watch some of your favorite scary movies. While you and your chosen family are digesting the turkey ghost and revisit Rosemary's Baby, prepare for the terror of Black Friday with the movie Friday The 13th, or fully invite Satan to your Friendsgiving with the hauntings of Amityville Horror. Your food will digest with equal helpings of terror and gratitude.
Make a creepy playlist
via giphy You'll need some music to break up your meal time chatter and platitudes of gratitude, so it's important to make a playlist that sets the mood, which in this case is the essence of a graveyard or a single tear rolling down Frankenstein's cheek. While everyone has their own favorite artists that create their chosen spiderweb of despair, if you find yourself low on music options you can always peruse some of the top horror movie soundtracks in order to properly spook out your friend group.
With all these tips in hand, you'll be able to express your gratitude for your friendships in one of the most heartfelt ways possible, through a dedicate horror-themed Friendsgiving.