Unitards are the new bike shorts—here are 3 ways to style this unexpected trend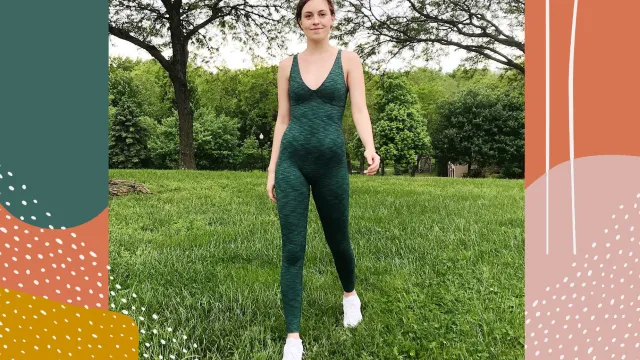 Have you ever wanted your clothing to make you feel swaddled like an adult baby and also a bit sexy at the same time? Maybe your initial thought is no, but that's only the beginning of my pitch for the unitards trend, so just hear me out. Unitards are skin-tight, one-piece garments that are sometimes referred to as onesies or bodysuits. Like the evolution of the bike shorts trend (which is still going strong), I started seeing unitards pop up on Instagram from fashion influencers and athleisure brands alike, and I wanted to try the trend out for myself. I tested out three different unitards—one bike short-length version and two longer versions—and I can officially say that I'm a fan of this low-effort, minimal-items-required trend.
I know that near-head-to-toe nylon may sound a bit intimidating and a bit too much like '80s-workout-video-era fashion, but the trend is much comfier and easier to style than it may seem. For those who have been living in leggings all quarantine long (that's most of us), unitards are essentially like leggings for your whole body: They're tight but non-restrictive, and you can easily forget that you're wearing anything at all. I can confirm that the unitards I tried are just as comfy to wear for lounging as they are for working out, though I'll be honest, I've only put the latter to the test a small number of times.
If you feel confident and comfortable wearing unitards on their own, I say go for it. To me, wearing a unitard by itself is like a personal protest against all those stuffy old high school principals and men who say leggings aren't appropriate for women to wear as pants (wrong). Everyone should be able to wear whatever clothing they feel good in, whether it's body-con or extra baggy. If you want a bit more coverage or just a more styled look, check out a few unitard outfit ideas below.
How to style unitards:
Style a unitard with a loose cardigan.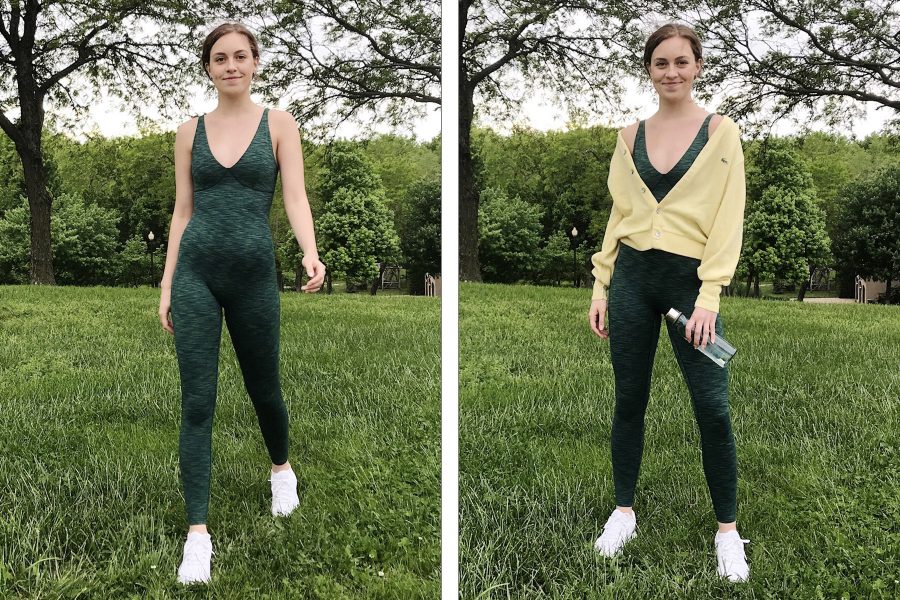 I would happily wear this Outdoor Voices unitard alone. The fabric is super soft and comfortable but thick enough to offer compression and make me feel like I'm not just hanging out in my birthday suit. To style the piece, I added a comfy cardigan, buttoning only the bottom and wearing it slightly off my shoulders to show off the unitard's flattering neckline. The light-yellow cardigan and white sneakers make the green color pop even more.
Shop the look:
Outdoor Voices Freeform Unitard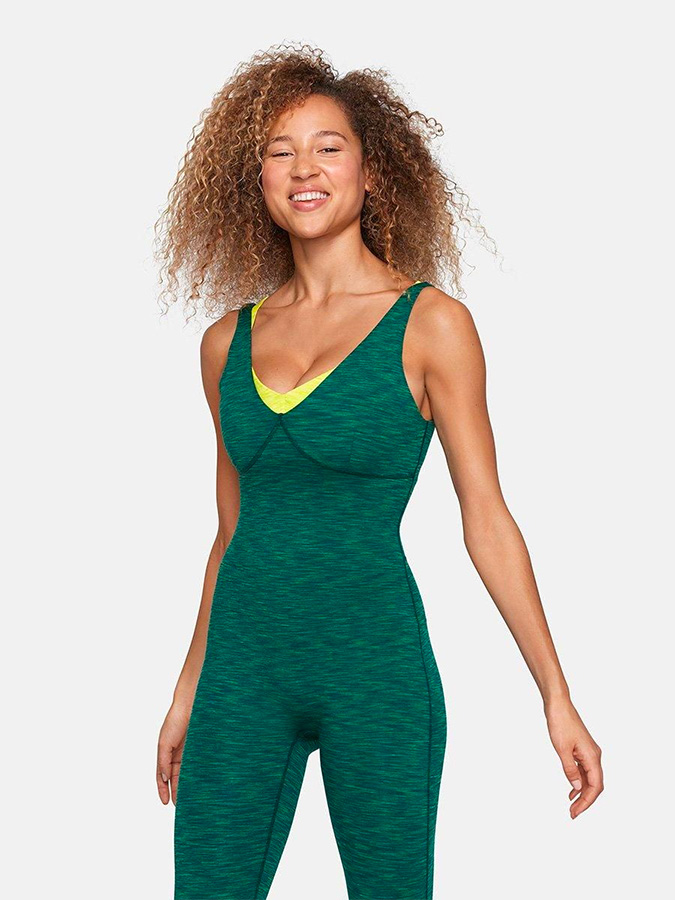 Urban Outfitters Etta Balloon Sleeve Cardigan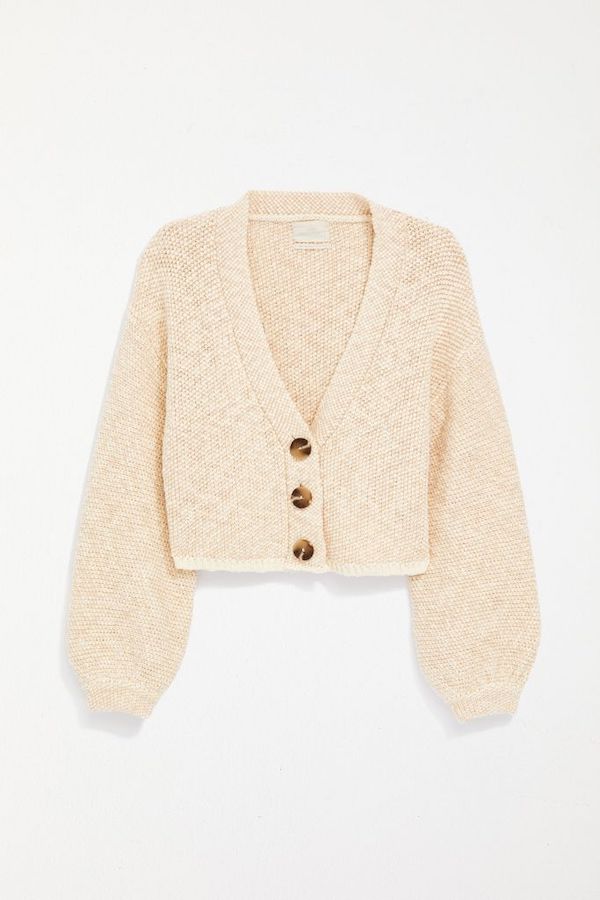 FILA Disruptor 2 Premium Mono Sneaker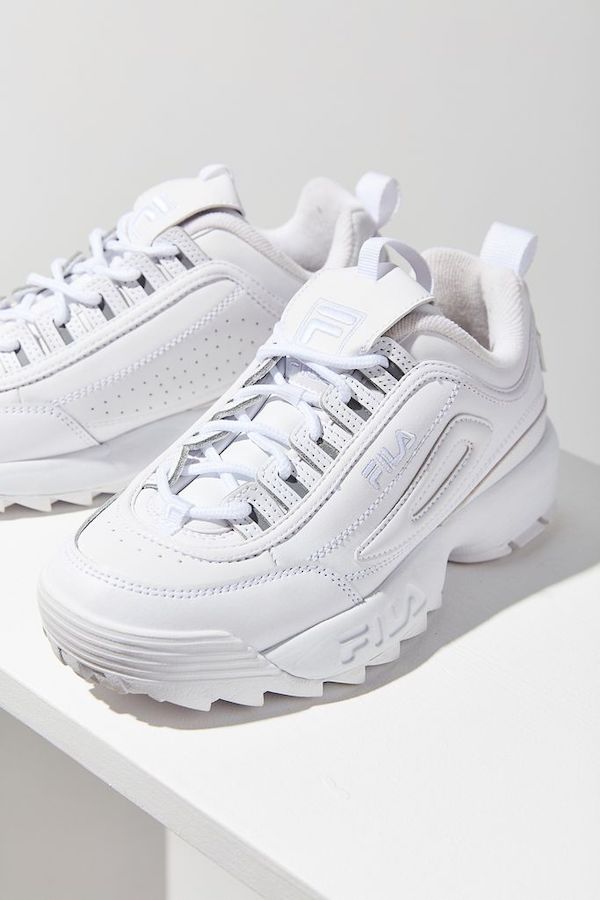 Style a unitard with a cropped pullover or hoodie.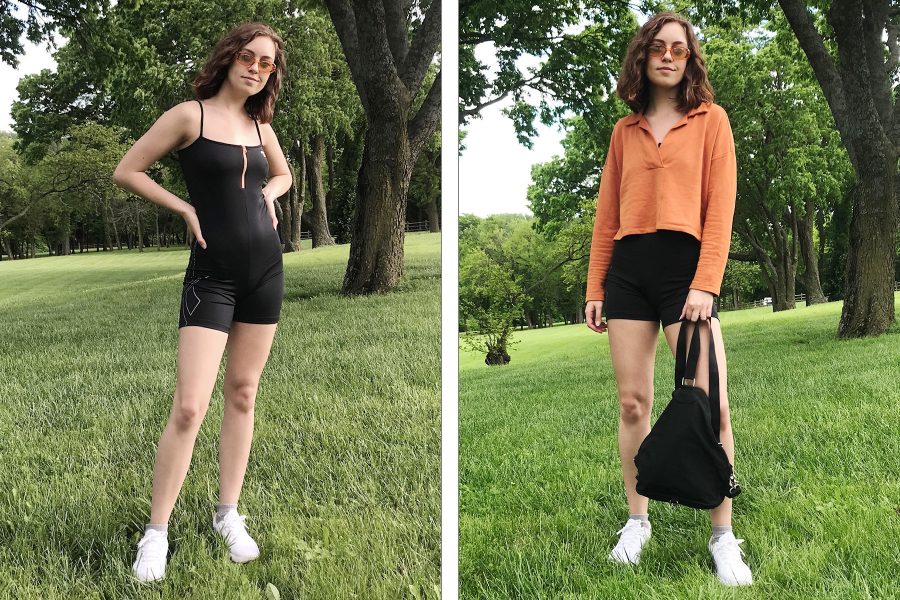 Bike-short-length unitards are extra simple to style because, if you don't want to wear them on their own, you can just wear them like bike shorts. This Reebok unitard would work great under an oversized sweatshirt or T-shirt (and you wouldn't have to worry about pulling up the waistband). I styled mine with a comfy cropped hoodie from Lou & Grey and added some thrifted Dickies sunglasses and a mini backpack to play up the sporty look. For more of a school-girl twist, I would throw a white tennis skirt (like this one from Urban Outfitters) over the unitard.
Shop the look:
Reebok Classics Leotard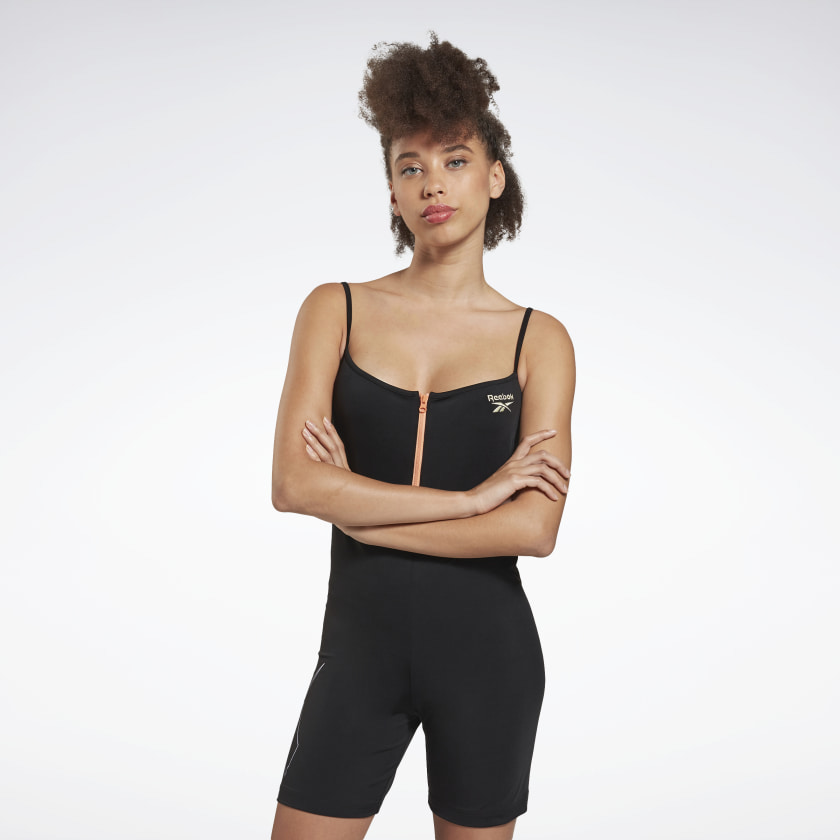 UO Millie Deep-V Hoodie Sweatshirt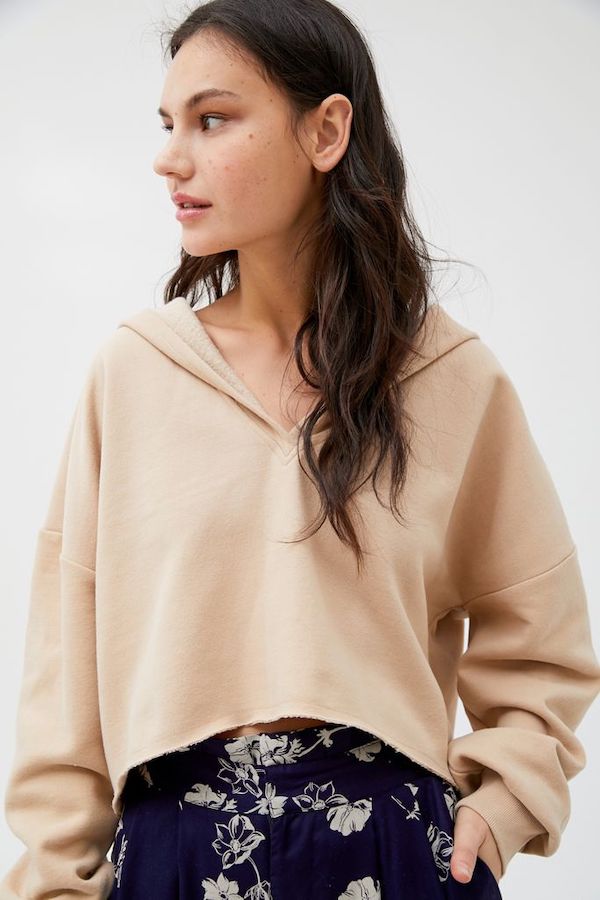 Adidas Linear Mini Backpack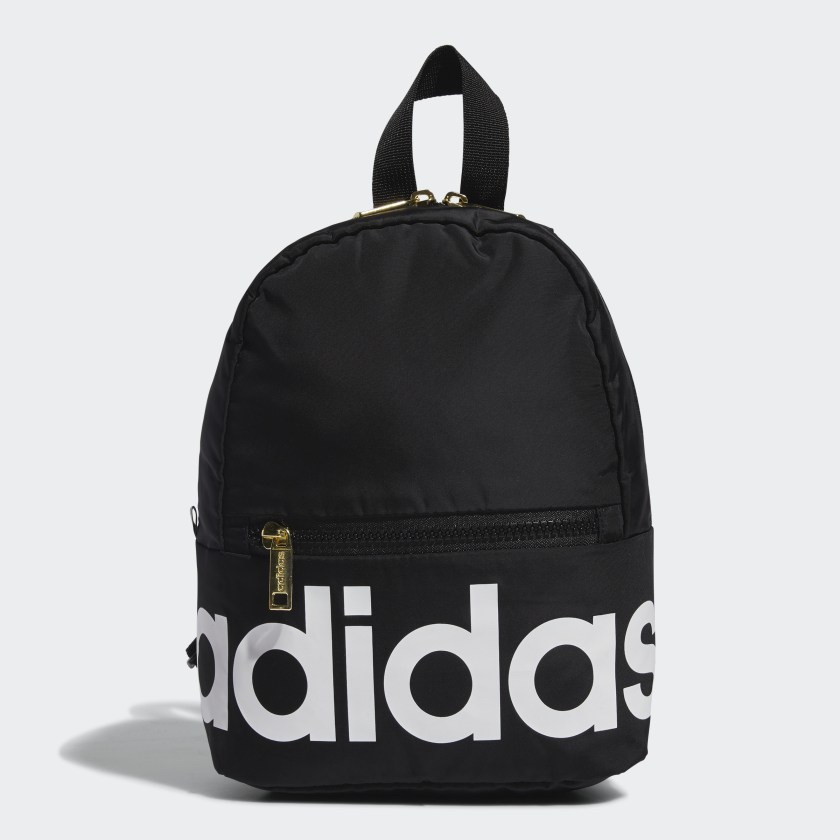 Style with an oversized denim shirt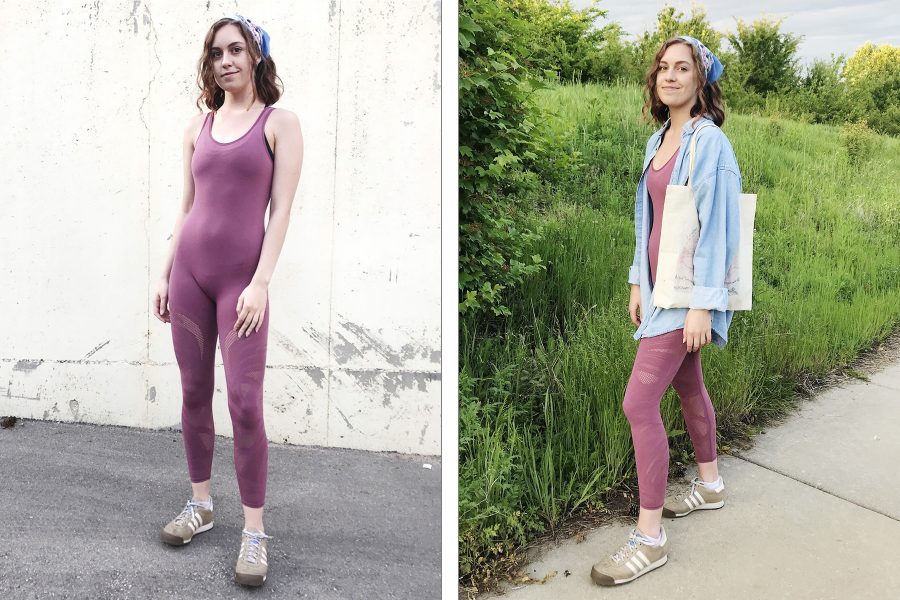 Baggy denim shirts are my go-to anytime I want to add a more relaxed element to an outfit. This Lululemon unitard is buttery soft and feels like a second skin, but the fabric is a bit thin, so throwing on an oversized denim shirt or jacket makes me feel a little less exposed. With the bandana and canvas tote bag, this is definitely an outfit I would wear to the farmers' market on a slightly chilly Sunday morning when it's safe to do so again.
Shop the look:
Lululemon Reveal Onesie En Avante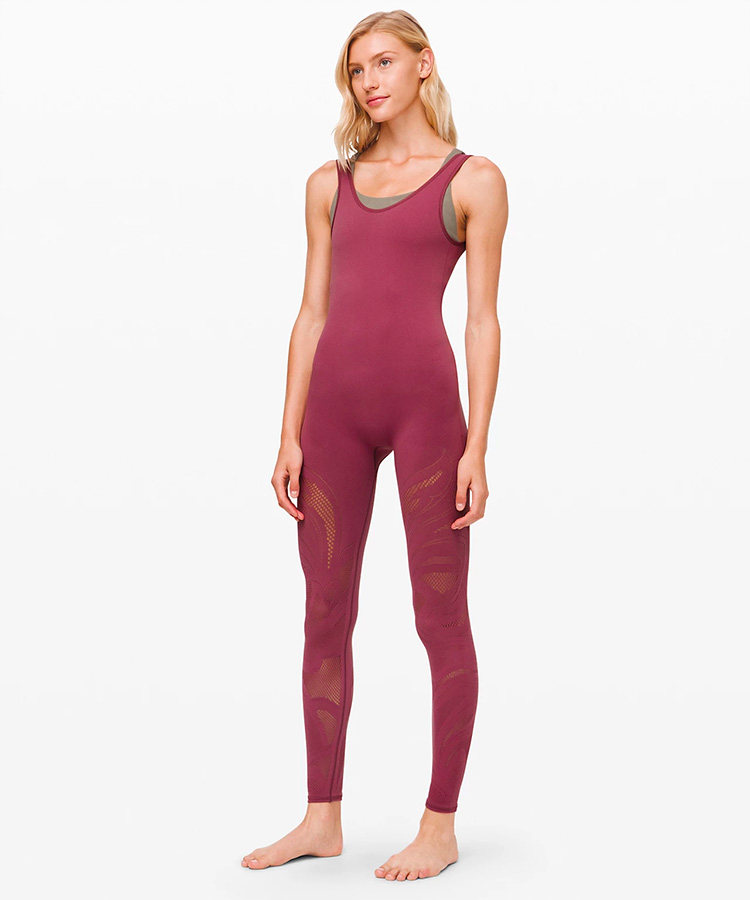 More colors and sizes of this onesie are available here.
H&M Denim Shacket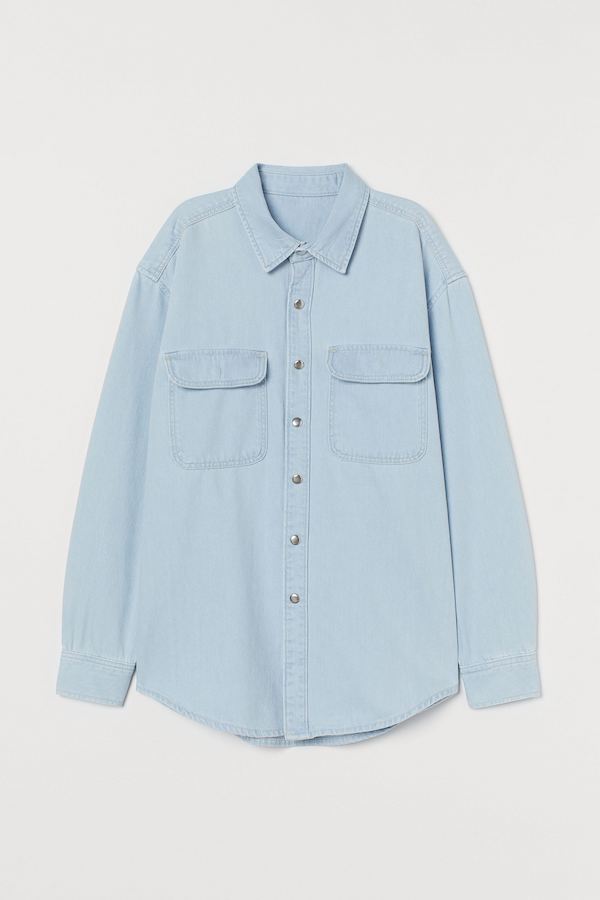 Madewell Two-Pack Triangle Bandanas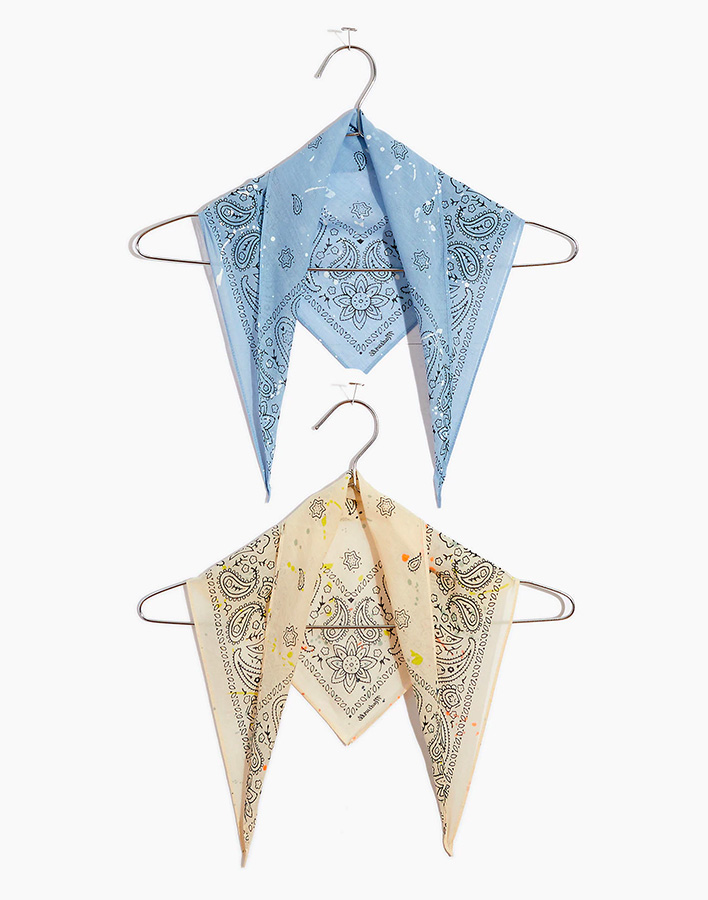 Shop more unitards below.
Free People Everyday Bikeshort Romper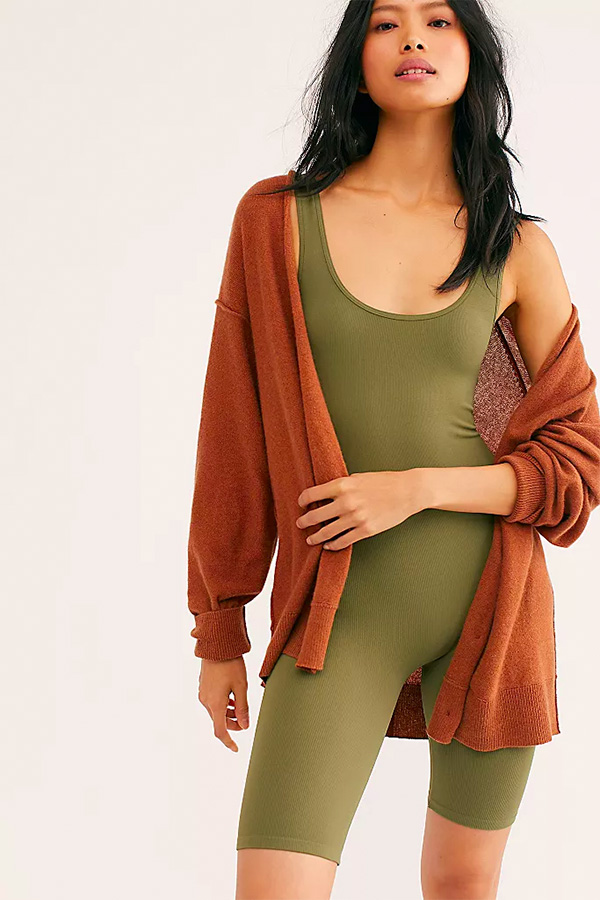 Spanx Booty Boost Active Unitard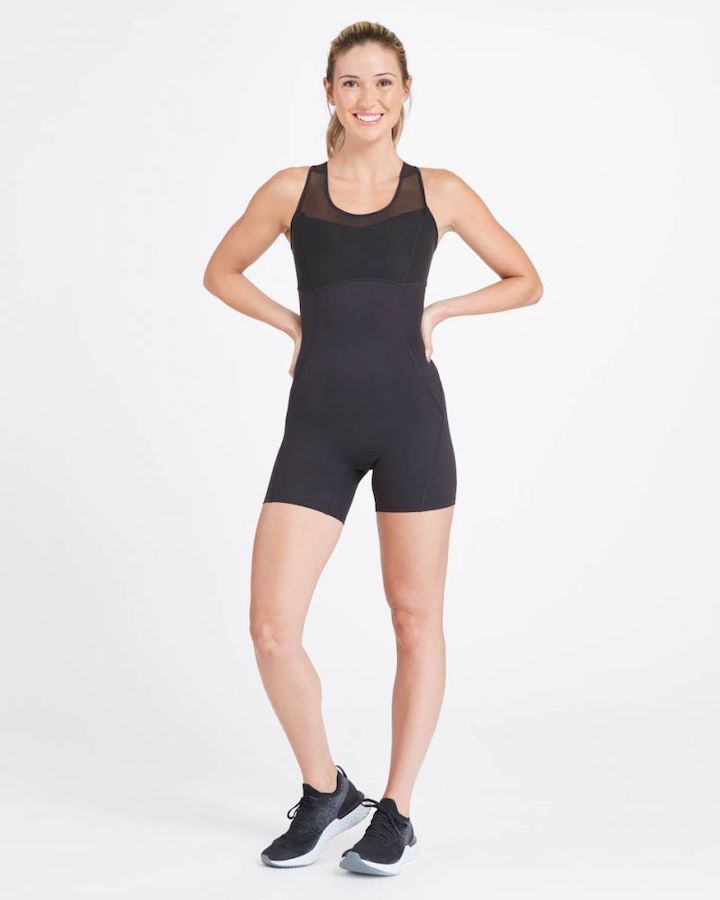 Universal Standard Next-To-Naked Bodysuit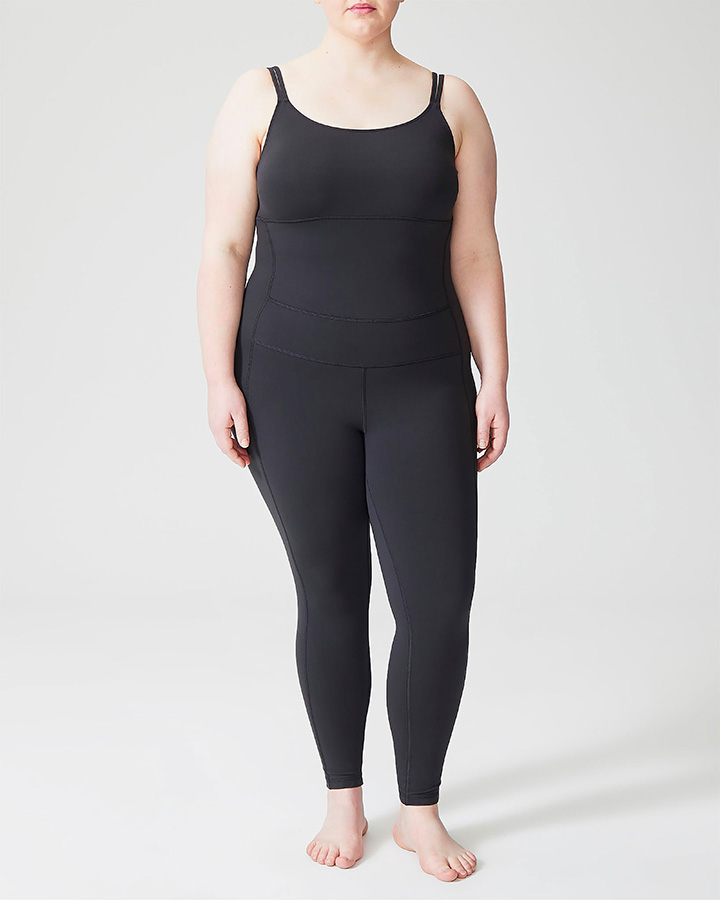 Boohoo Basic Jersey Unitard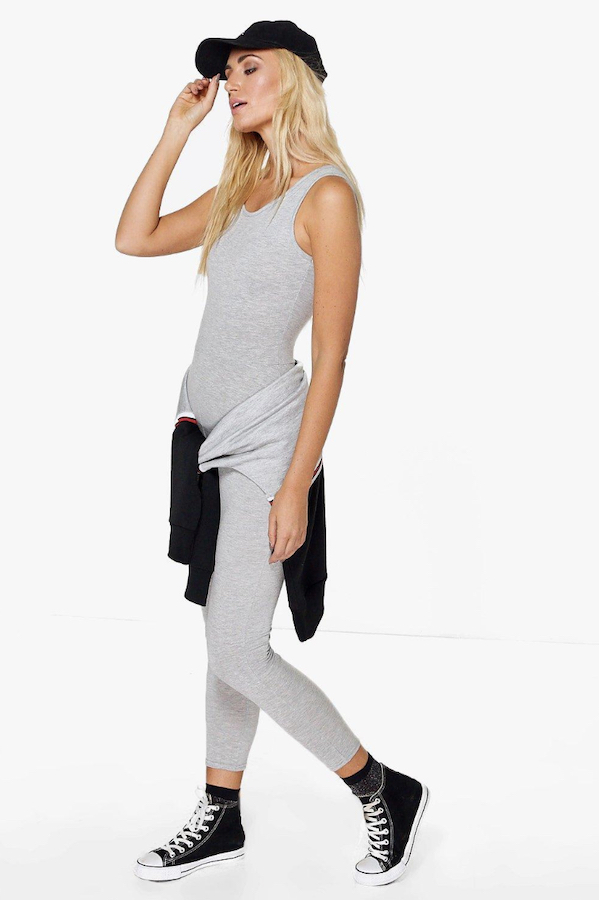 Girlfriend Collective The Unitard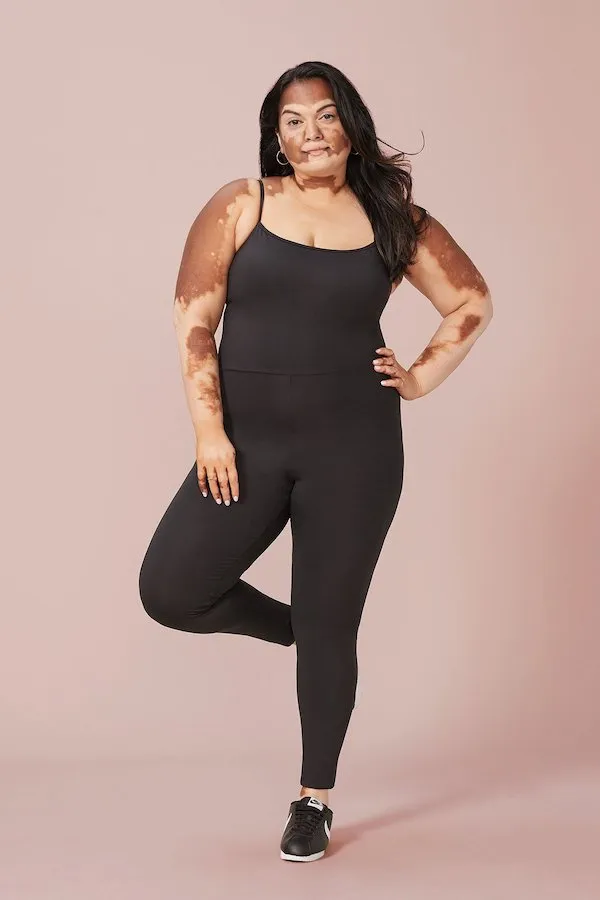 Free People Side to Side Performance Onesie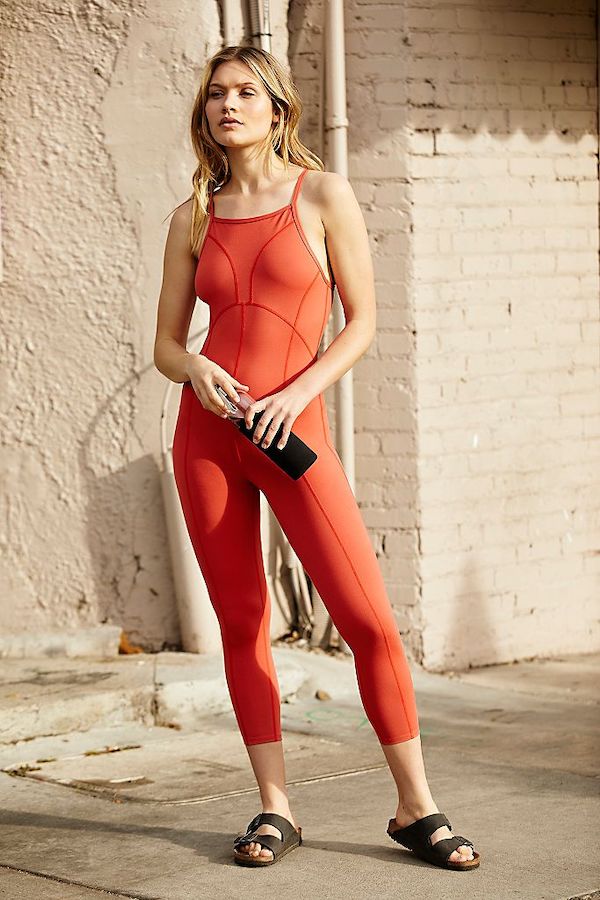 Nike Sportswear JDI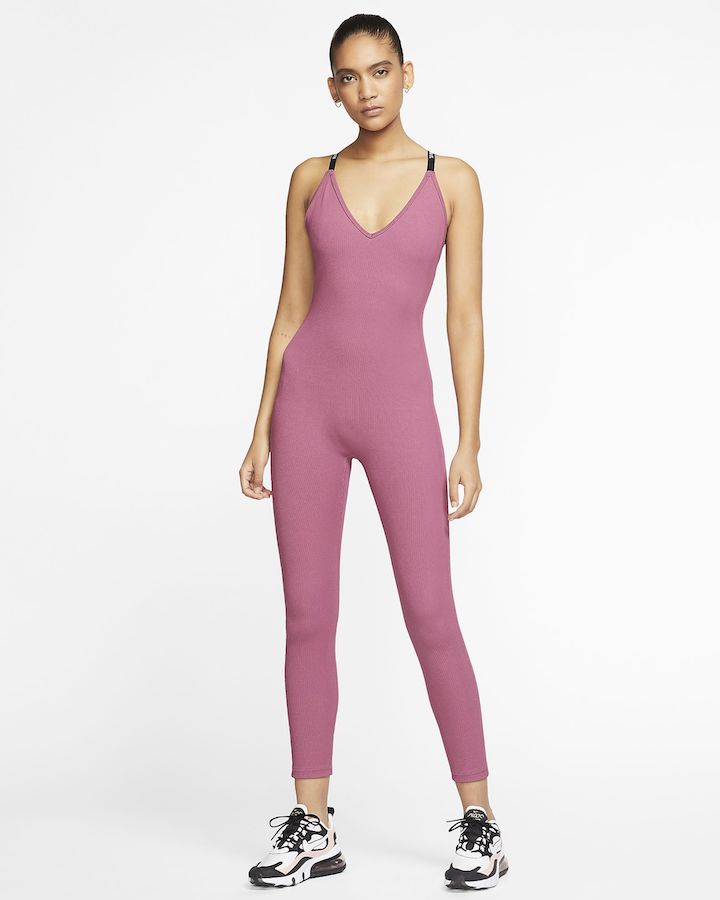 Try the unitards trend out for yourself and get creative with different hair accessories and outerwear to make the look your own.