Low-rise jeans are back, and here's how to wear the trend IRL
Fashion is a fickle beast, with new trends popping up by the minute. We know how hard it can be to keep up, and figuring out how to pull off these looks can be even more difficult. In our series Try the Trend, we're showing you different ways to make current fashion crazes work for you, no matter your price point.
Nearly two decades after its ubiquity, one of the most notorious trends of the early 2000s has catapulted us straight into a fashion déjà vu. We're of course talking about hip bone-exposing low-rise jeans. They're back—with a vengeance. Just when we got used to above-the-belly-button jeans, it's time to try a new/old style on for size. 
Name a girl who didn't aspire to dress like the late-'90s/early-'00s glitterati. Think Paris Hilton, Lindsay Lohan, and Mischa Barton partying on a weeknight in a pair of distressed low-rise denim with pointy kitten heels and belts that looked like scarves. And, oh, the envy one could harbor for a velour tracksuit sitting low on the hips. Luckily for us, and you, and anyone within eyeshot of you wearing a pair of these pants, the throwback trend somehow feels—wait for it—wearable again. 
But before you go digging through the depths of your closet behind dusty Von Dutch hats and faux designer baguettes (at least, mine were faux), know it's not the same hip-hugging fad from your house-party days. For the sake of not looking like you're in a Christina Aguilera video circa "Genie in a Bottle" era, here's how to approach the low-rise pant trend of today.
Style your low-rise jeans by tucking in your top.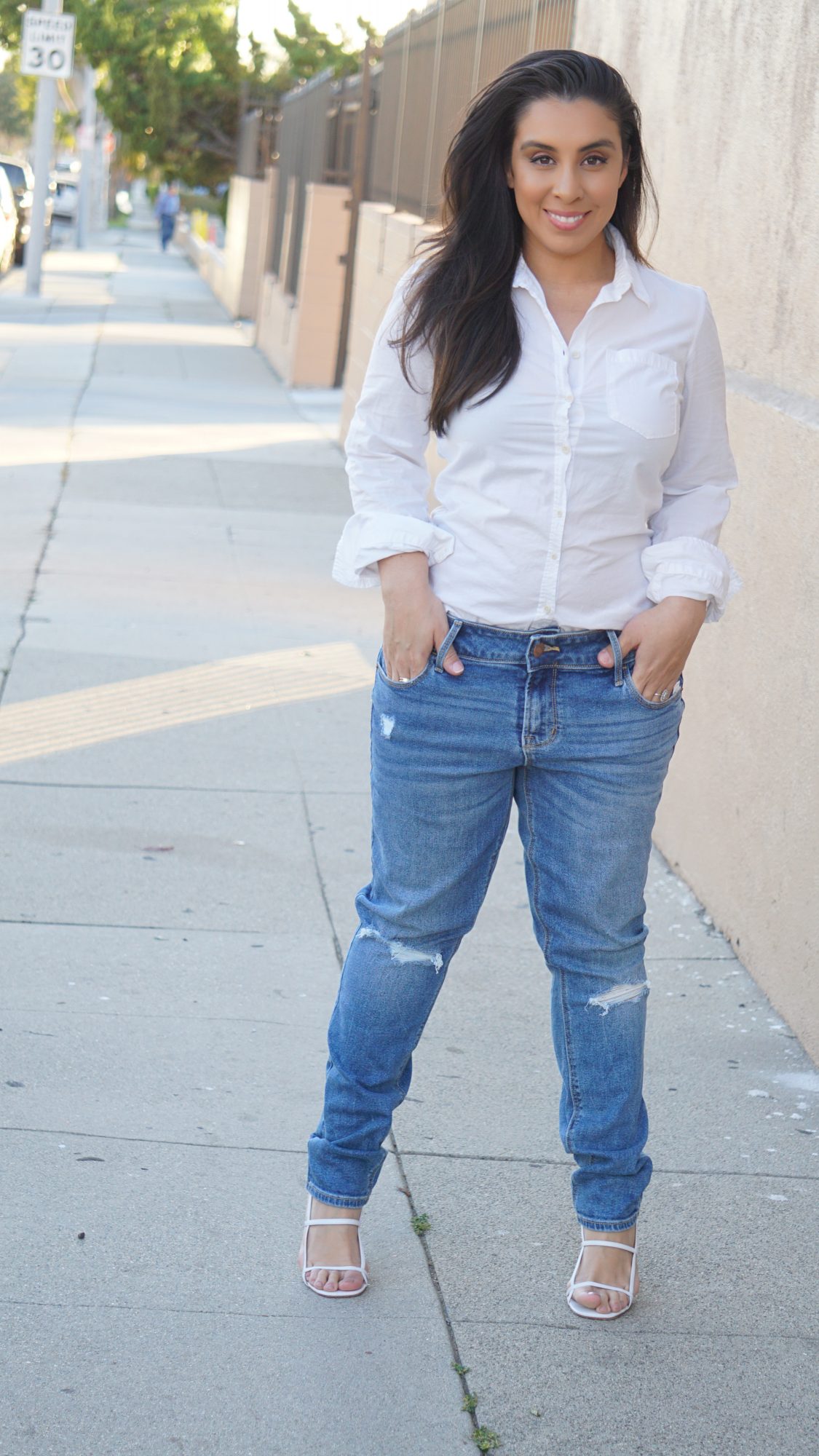 Give a low-rise pant a model-off-duty look by pairing them with a white button-down blouse and a heeled sandal. The casual approach feels undeniably cool and totally office-appropriate. Who would've thought you could wear low-rise jeans to your Friday morning meeting?
Choose a pair of low-rise jeans that have a loose fit.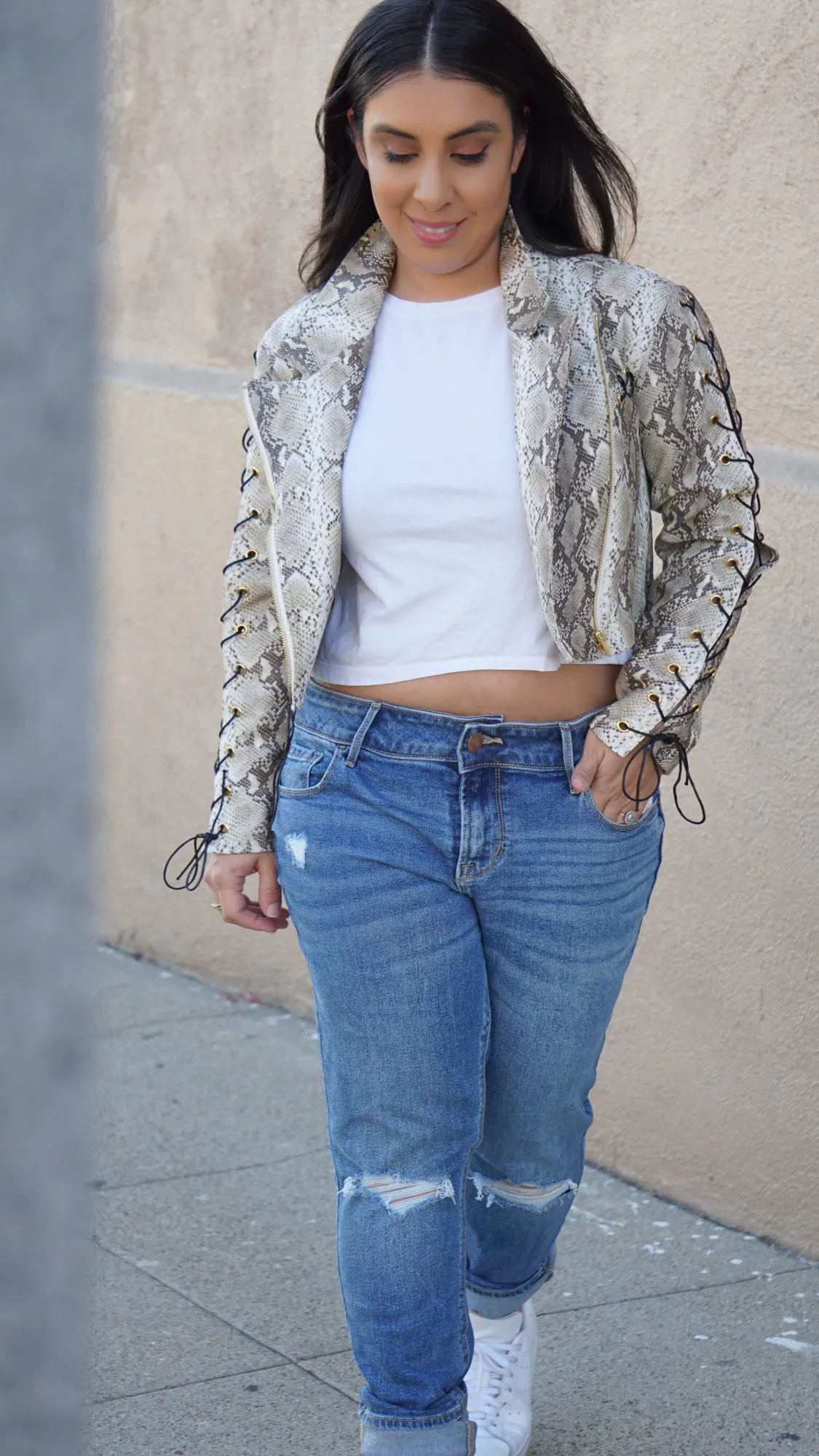 The low-rise jeans of the '90s weren't just worn low on the hips; they were also worn skin-tight or, at the very least, with a flare below the knee. Luckily, there's no need to shimmy and bounce into your favorite jeans anymore. These days, low-slung jeans have been updated to reflect a more relaxed approach. Think looser fits and wider legs—basically, styles that don't dig into your crotch. And, if you must, you can pair it with a cropped tee and have it look far less revealing and much more fashion-y.
Dress up your low-rise jeans by mixing in dressier fabrics.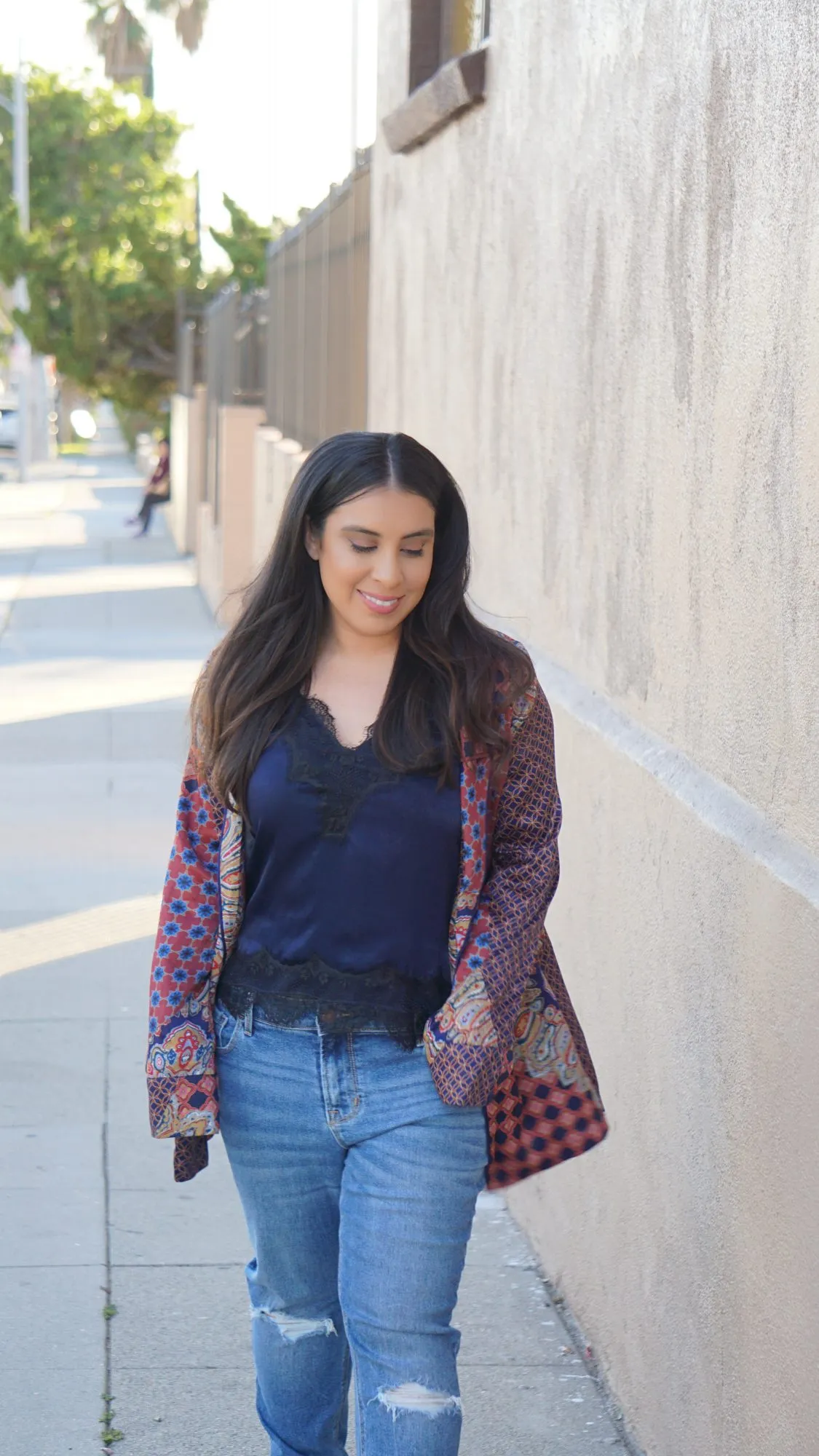 The quickest way to class up a pair of low-rise jeans is to pair your denim with dressier fabric. Worn with a lace-trimmed slip tank and silky robe jacket, low-rise jeans feel sophisticated, while the tone-on-tone look feels modern. Although the once-ubiquitous trend once had a somewhat trashy undertone, this look doesn't feel the least bit tacky. 
Shop the Trend: Low-Rise Jeans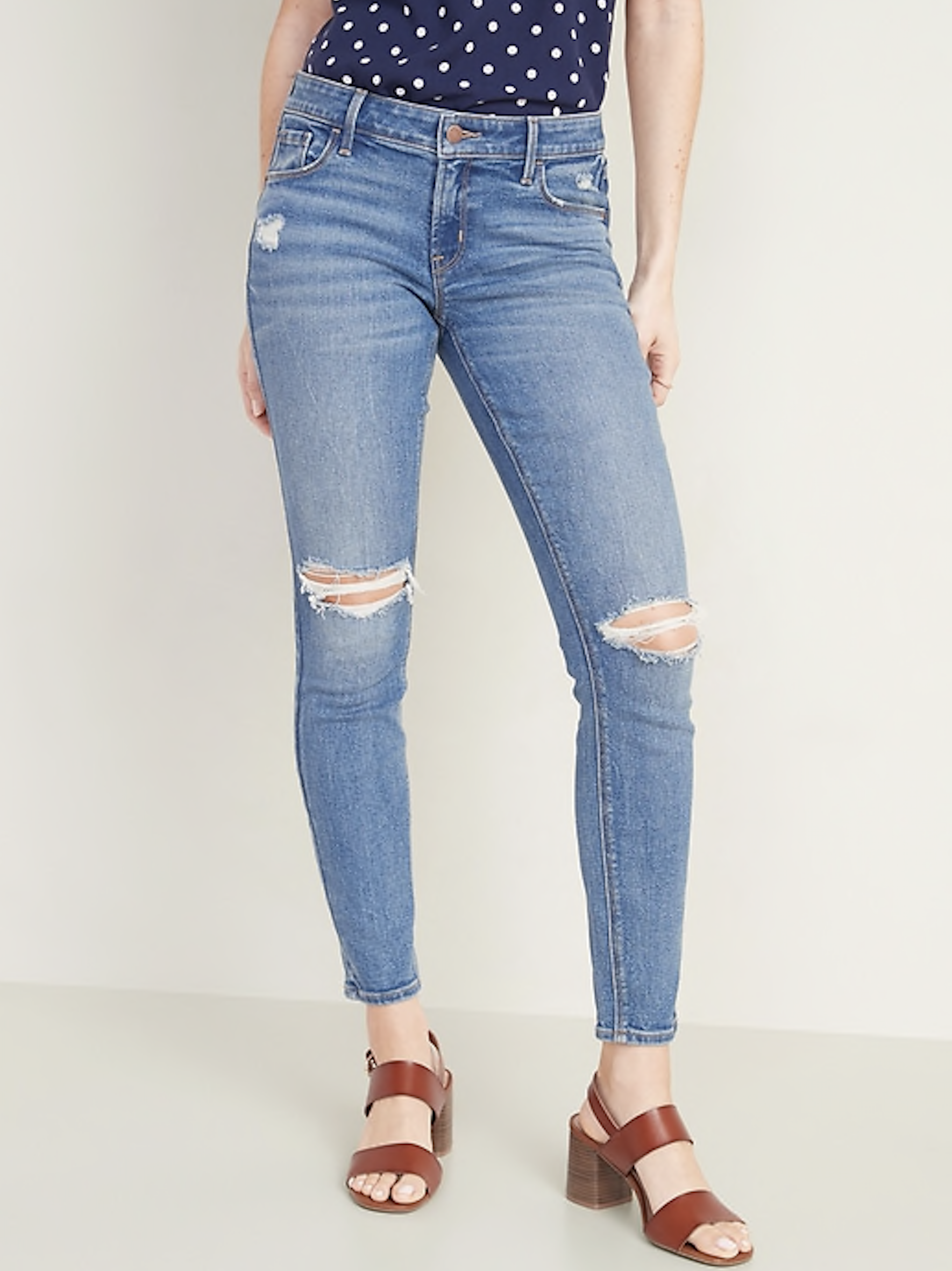 $40 (orig. $44.99)
Shop it
Available at Old Navy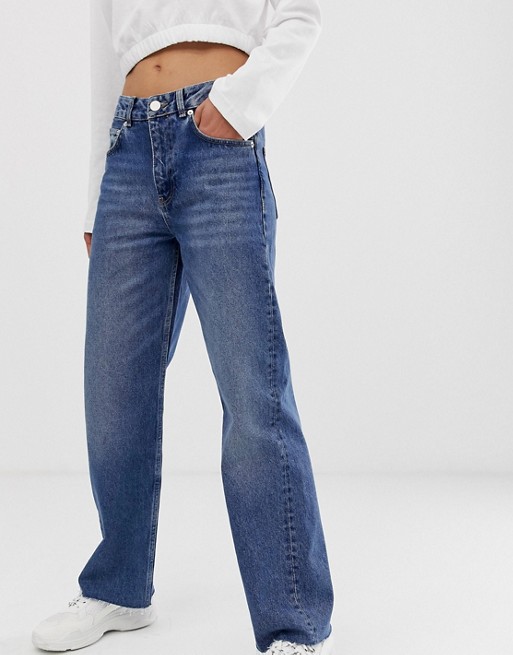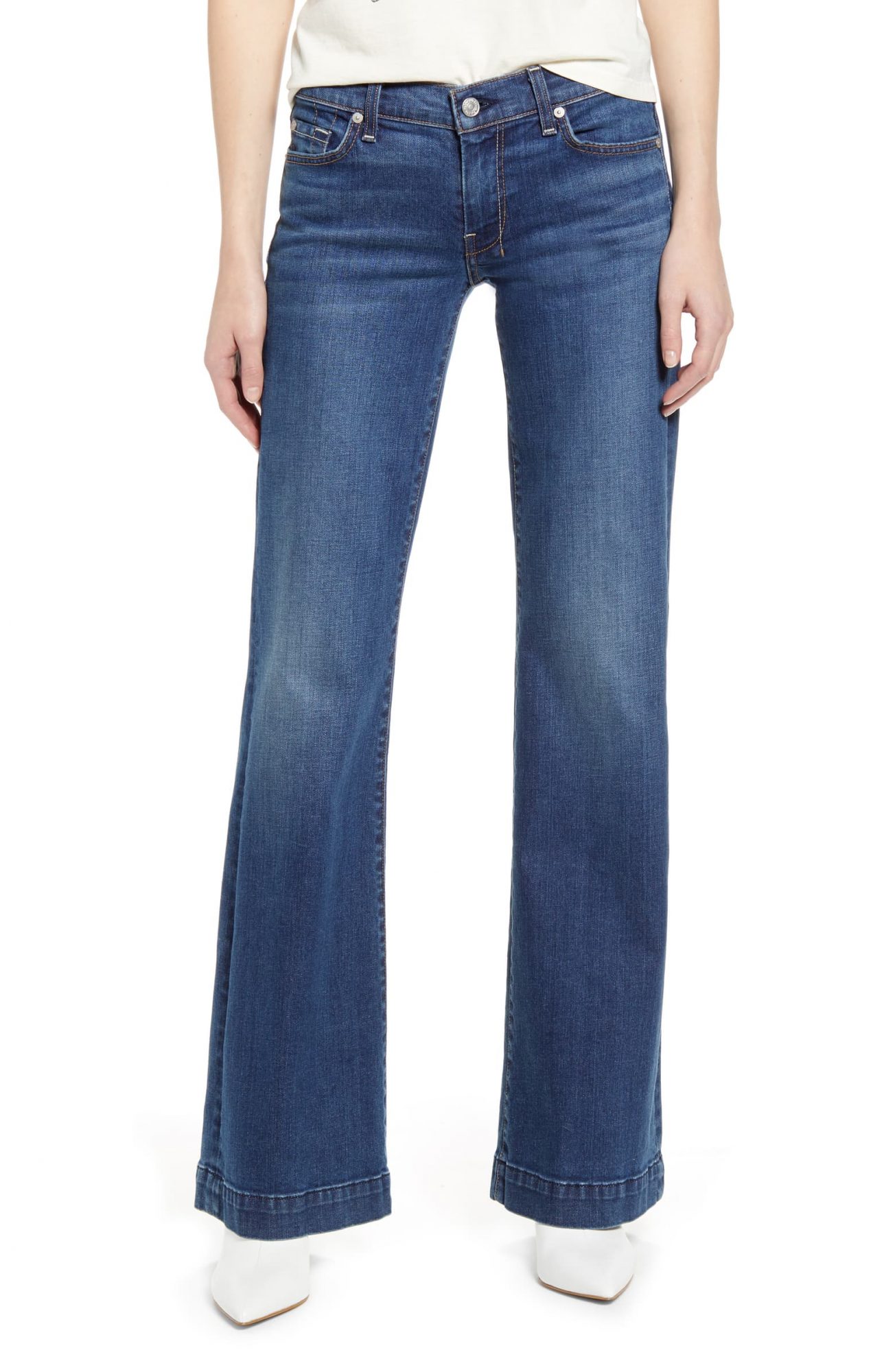 $168.75 ($225)
Shop it
Available at Nordstrom
So, how will you be styling yours?