How to Style Your Hair, According to Your Curl Type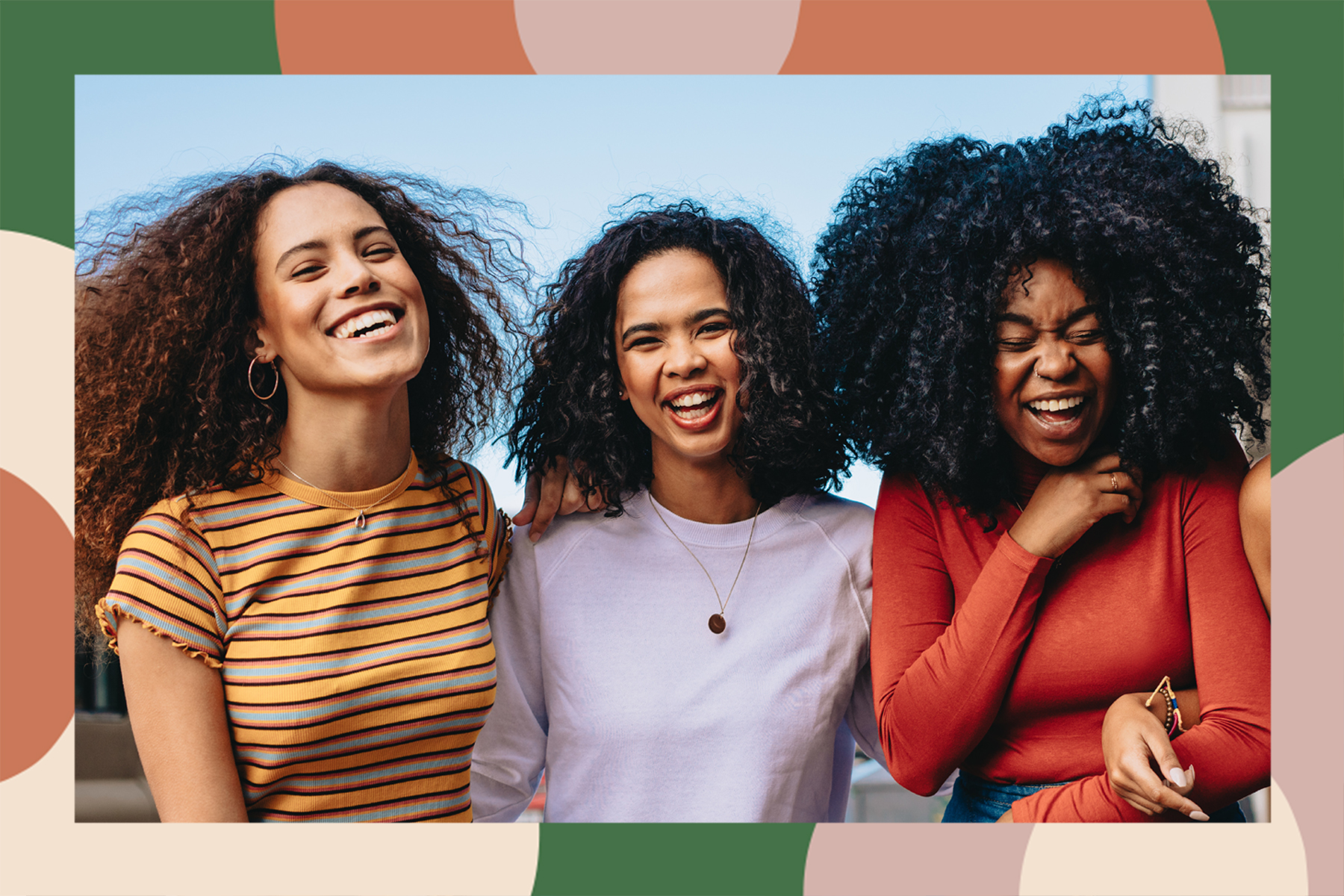 One of our favorite trends at the moment is the celebration of natural hair textures. From everyone trying out the curly girl method at home to Megan Thee Stallion sharing updates from her #HotGirlHairJourney, more and more people are leaving the straighteners behind to embrace their naturally wavy, curly, and coily hair. While we love to see this trend grow, we also know that attaining Instagram-worthy curls isn't always as easy as some make it seem online.
Between battling frizz, struggling to achieve long-lasting definition, and finding the right hair products, styling curls can feel like an overwhelmingly complicated science. Before you can learn how to style curly hair, however, celebrity hairstylist Irinel de Léon says it's important that you first and foremost learn your curl type. Curl types are a curl classification system broken into type 2 (wavy), type 3 (curly), and type 4 (coily) hair and then broken down further into types A, B, and C, to categorize specific curl patterns. (Learn more about the curl types and identify your type here.)
Once you know your curl type, you can start styling your hair with products and techniques that are best suited to your specific type. Keep reading for expert-backed tips on styling wavy, curly, and coily hair.
How to style type 2 curls: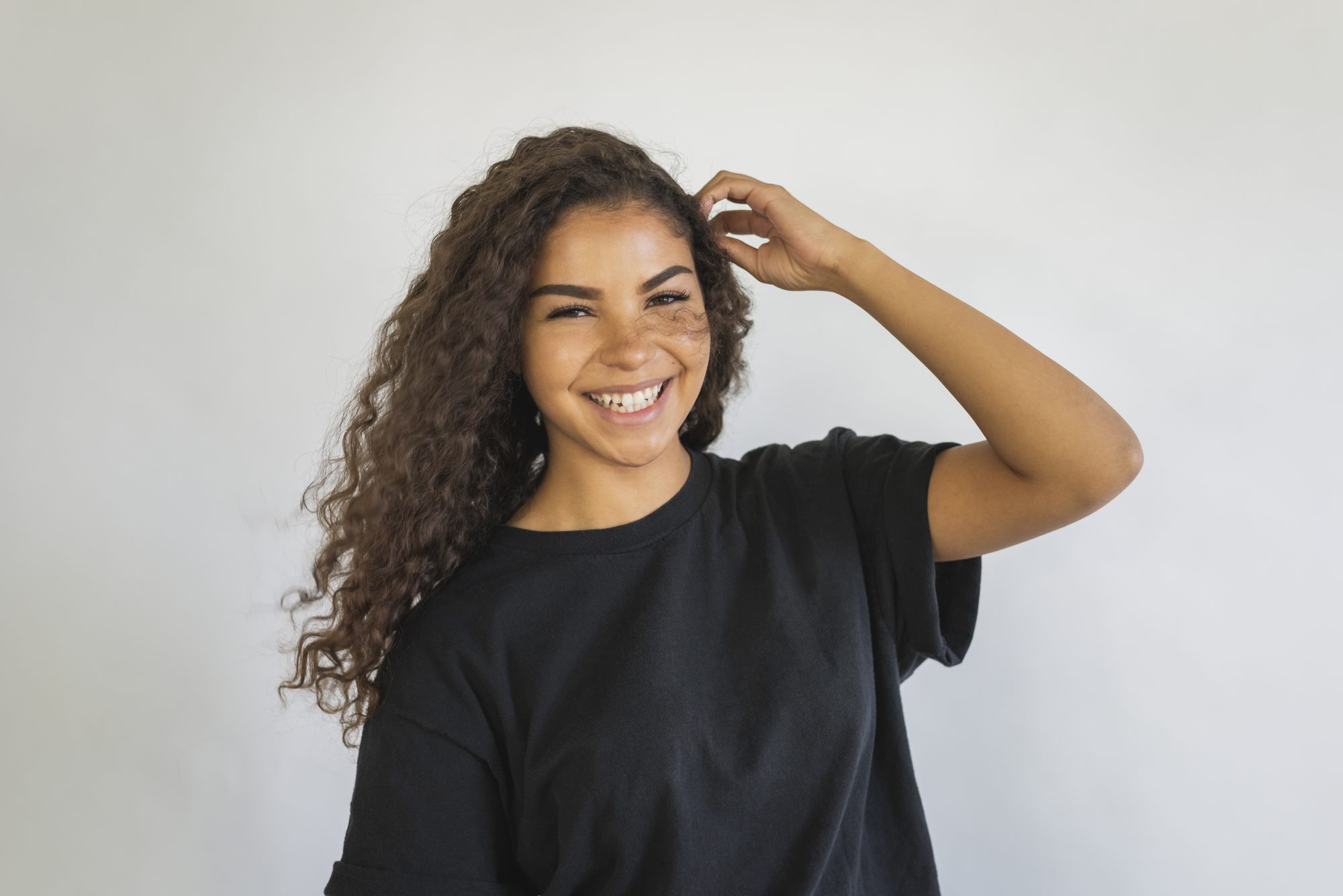 Type 2 hair can range from minimal bends and S-waves in the hair to loose, almost-curls, so finding a way to achieve maximum definition is key. "Type 2 curls are often looking to control frizz while still maintaining the integrity of the curl," says Jamila Powell, hairstylist, founder of Naturally Drenched, and owner of Maggie Rose Salon. "It's important to avoid using heavy natural oils that can make this hair type look greasy, or creams and gels that will weigh curls down and make them look crunchy.
Type 2A
Before styling any type 2 waves, celebrity hairstylist Sabrina Porsche recommends starting with a detangling spray, like the Unite 7Seconds Detangler, to moisturize and detangle hair. Then, Powell recommends finger combing the Ouidad Curl Quencher Moisturizing Gel through the hair. "[This product] leaves hair looking soft and shiny, but also enhances the natural body of the hair, which is great for those whose hair lays flat on their head," she says. Finally, to amp up the volume and texture, she suggests adding a texture spray all over (we love this 2021 Beauty Crush Award winner) and then setting it all in place with a lightweight hairspray.
Type 2B
To style type 2B waves, de Léon recommends prepping the hair with Ouidad's Curl Shaper Memory Maker 3-in-One Revitalizing Milk, finger combing it through the strands. "This milk helps infuse hydration and encourages curl definition by applying it as a pre-styling primer," she says, explaining how the product helps other products adhere better to the hair. For super thick hair in need of extra hydration, she recommends following up with the brand's Curl Shaper Take Shape Plumping and Defining Cream and raking the product through the hair from roots to ends. For fine hair, opt for the Curl Shaper Volumizing Jelly instead. "This jelly adds an incredible amount of hold, without weighing the hair down," she says. (de Léon says she'll sometimes layer all three products, depending on the level of dryness the hair has.)
To finish, scrunch the product throughout the hair—making sure to do all the steps while the hair is still sufficiently damp—and then diffuse for volume.
Type 2C
For type 2C waves, repeat the first step above, prepping the hair with the pre-styling primer. Then, Porsche recommends adding a lightweight oil, like the U Oil, to the hair for shine. For definition, she suggests using a curl cream, like the Unite Boing Moisture Curl Cream, while doing the finger coil technique (twisting the hair, section by section, around your fingers). Finger coiling will work great for 2C hair, Powell says, because this hair type has more open waves. Finish by diffusing to enhance texture and volume.
For all type 2 curl types, de Léon also recommends avoiding touching the hair too much once the product has set, since this will cause excess frizz.
How to style type 3 curls:
To get the most out of styling type 3 curls, it's important to keep hair hydrated all the time. "In order to define these curls, you'll need products that are really hydrating and moisturizing, like light oils and frequent deep conditioning treatments," Powell says, adding that "creams and gels are great for creating definition rather than relying on heat tools."
Type 3A
If you have 3A curls, Powell says, "It's best to start styling your hair while it's still wet—this will minimize frizz and will help the product properly cover the hair." While the hair is wet, apply a curl-defining cream, like the Bumble and bumble Curl Defining Cream, using a wide-tooth comb to evenly distribute it through the strands. Then, Powell says 3A curls can benefit from scrunching for definition if done while the hair is wet. Or, you can plop the hair up in a microfiber towel or diffuse curls until they're about 80 percent dry, letting them air dry the rest of the way.
Type 3B
With 3B hair, Powell explains that curls can tend to be a little dryer and more tangled. To address these concerns, she recommends starting with a lightweight leave-in conditioner, like the Uncle Funky's Daughter Midnite Train Leave-In, right out of the shower. "[This product] is super hydrating and minimizes breakage," she says. Brush through the hair with a detangling brush (her favorite is the Brush With The Best Detangling Brush) to evenly distribute the leave-in product. Then, finger comb a lightweight oil throughout the hair to minimize frizz and add shine. "I would recommend plopping the hair afterward and then letting it air dry to really lessen the chances of frizz," she says.
Type 3C
To style 3C curls, Powell recommends applying the Ouidad Advanced Climate Control Gel to soaking wet hair. "[This product] is great for type 3 hair because it shapes and defines the curls without weighing them down," she says, adding that it will also set the curls without creating frizz. When applying the gel, de Léon recommends raking the product in section by section and then shaking out the strands to "activate the hair's natural pattern." Then, once the product is evenly applied, use a microfiber towel to scrunch out any extra moisture. Finish by diffusing on low heat and low speed to start drying the roots. "Follow by flipping your hair to one side and cupping the hair from the bottom up and holding in place for several seconds," de Léon says. Repeat this process on the other side until the hair is 80 percent dry.
If the hair has a crunchy texture when dry, Powell suggests using a light oil, like Olaplex No. 7 Bonding Oil, on the fingers while scrunching out the crunch.
How to style type 4 hair: Coily
As de Léon explains, type 4 hair is not as porous as other textures, meaning it doesn't absorb product and water as easily as some other hair types. This means that careful technique is extra important when applying product to ensure that hair can achieve maximum hydration and shine. "Products must be massaged into the strands to be able to really be absorbed, which aids in clumping and defined coils," she says.
Type 4A
Starting with soaking wet hair, de Léon recommends applying Ouidad's Coil Infusion Give A Boost Styling + Shaping Gel Cream from roots to tips in a raking motion. "This product weightlessly hydrates while enhancing and holding the natural coil pattern without any kind of crunch," she says. After applying product with fingers, follow with a Denman Brush to help define coils.
Powell recommends following up the gel with a mousse, like the Design Essentials Natural Almond & Avocado Curl Enhancing Mousse, for added definition and then diffusing the hair. Once the hair is completely dry, she suggests misting it all over with the Ouidad Mongongo Oil to seal the cuticles and lock in hydration.
Type 4B
For 4B curls, Powell recommends applying a super moisturizing leave-in conditioner, like the Curlsmith Curl Conditioning Oil-In Cream, section by section. To ensure curls don't start to dry out in the process, she recommends clipping sections up to the head with hair styling clips. "After applying the leave-in to all sections, you should use your fingers or a detangling brush to evenly distribute the leave-in," she says. Then, use a combination of gel and mousse to define the coils and finish by diffusing the hair for volume.
Type 4C
Since type 4C hair needs ultimate hydration, Powell emphasizes the importance of incorporating a deep-conditioning treatment, like the Naturally Drenched Rebalance Pre-Conditioning Treatment, into your wash day routine. "The blend of almond oil, aloe vera, calendula, and papaya makes it ultra-moisturizing and restores your scalp's pH," she says. After washing, she says to follow the same leave-in, gel, mousse, and oil method from above to style and define curls. To preserve curls longer, make sure to sleep in a satin bonnet or on a silk pillowcase to maintain hair health and shine. "Cotton will soak up your natural oils and rob your hair of the moisture it so desperately needs," Powell says.
Now that you know how to get great curls on wash day, head here to learn how to refresh them on the days following and treat yourself to endless good hair days.