These Are the Do's and Don'ts to Sexting, According to Experts
There's something erotic about sending dirty, playful messages to your partner or current fling. It's an easy way to spice things up and turn each other on, especially when you may not physically be together due to quarantine or other circumstances. A current ongoing study conducted by the Kinsey Institute, an organization that performs research on human sexuality, found that one in five people reported adding a new habit into their sex life (including sexting) since the pandemic began. This proves that people are getting out of their sexual comfort zones while stuck at home.
If you've tried sexting before, now's the time to flex those seductive communication skills again. If you haven't, now you can expand your repertoire of dirty texting to get you and your partner to try something new. Once you work through potential feelings of initial awkwardness (which are totally normal, BTW), sexting will help you use your imagination and vocalize your desires and, in turn, give your partner the opportunity to do the same. Knowing the right thing to say or, most importantly, how to respond to a sext will only make things steamier between you and your current person.
We asked Sari Cooper, certified sex therapist and director of Center for Love and Sex in N.Y.C., and Jess O'Reilly, Ph.D., host of the @SexWithDrJess podcast, for their top tips on sultry sexting. If you're nervous about how to start or what to say, read on for their advice.
How to sext:
1. Start with consent.
"Like any sexual experience, it's important to talk about boundaries ahead of time," says Cooper. For example, are you comfortable sending or receiving nude photos? If yes, are there certain body parts that you're willing to share/not share? Additionally, this is a good time to talk about certain words or activities that may be turn-offs and which platforms you feel most comfortable playing on. Cooper says that there are some more secure messaging platforms like Signal and Telegram that are encrypted for your safety to help give you peace of mind. "Get these [factors] settled ahead of time so that you can have a more pleasurable session," advises Cooper.
2. Ease into it by talking about how you feel at that moment.
Getting started is often the hardest part of sexting. You might think, "I don't know what to say" or feel slightly out of your comfort zone. Instead of putting pressure on yourself, Cooper suggests you simply begin by describing how you feel emotionally, erotically, and/or physically at that time. If you're the one initiating sexting, make sure you're comfortable and relaxed. Maybe light a candle or play some music to set the mood for yourself. If you're not initiating the sext conversation and you receive a sext from someone you're into, Cooper says it's perfectly fine to let them know if this is a good time. If it's not and you're still interested, let them know in a flirty way you'd like to take a raincheck. Try something like, "Back at you, cutie, not a good time, I'll get back to u after 8." 
According to Cooper, it's okay (and totally still sexy) to take it slow in the beginning. She suggests starting with something like:
"I can't stop thinking about you."
"I miss you/your body so much."
"I get so turned on when I think about kissing you."
It can even be as simple as kicking things off with, "Let's try something new tonight ;)" Add an emoji or two to help set a playful and sensual tone, and always make sure your partner is on the same page before getting into the nitty-gritty or sending any visuals. "Playfully asking questions can also be a good starting point for someone who is shy and still a beginner at sexting," says Cooper. Even the classic, "What are you wearing?" can kick things off in a titillating way. Think of your starting lines as a way to engage in foreplay through sexting.
3. Ask action-based questions and use visual descriptions.
Once you and your partner are game to get into a sexting groove, let your passion and creativity take the reins. Cooper says you can keep the ideas fresh by thinking about what you'd do if you were together in person. This can include letting your partner know what your fantasies are or what you wish they were doing to you, along with what you're doing to yourself at that moment.
If you want, you can also introduce solo sex toys that can be controlled by your partner's phone and ask them via text to use the toy in a certain way. Or you can simply stick to your tried-and-true favorite vibrator, too. Either way, you can get as specific as you like here, remembering that sexting should feel safe and pleasurable for you both. "You can also keep things fun and engaging with questions," says Cooper. Some sexting examples include: 
"What's your deepest fantasy?"
"I can't wait to slip your bra off slowly…"
"I'm tracing my…and thinking about you…"
"You make me feel so good…"
"If only you could hear the noises I'm making right now…"
"What would you want to do with my hand right now?"
"What position do you want me in?"
App Controlled Panty Vibrator
$124.99
Shop it
Love Honey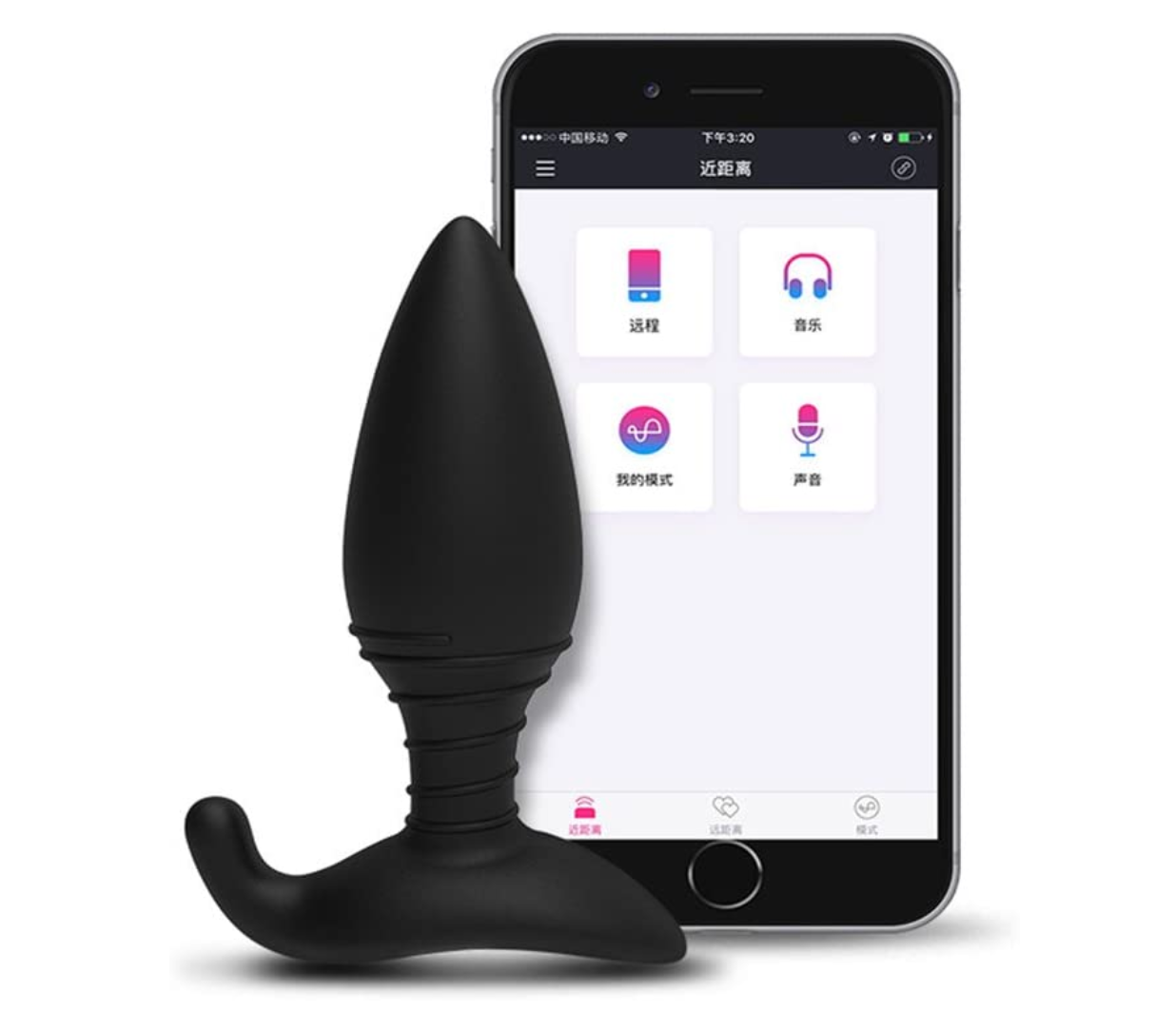 LOVENSE Hush Butt Plug
Shop it
Amazon
4. Be enthusiastic.
Without being able to see your partner's facial expression or read their body cues, sexting can feel vulnerable. Encourage your partner by remaining enthusiastic and nonjudgemental to their responses. According to Dr. Jess, you can use phrases like:
"You can tell me anything…"
"Your secrets are safe with me…"
"I want to hear your deepest, most raunchy fantasies…"
This is another place where the use of emojis can come in handy. Dr. Jess says you can provide positive feedback by using the response buttons (hearts, exclamation points, etc.) to let them know you're into it and keep the convo mutually engaging.
5. Use technology and visuals to your advantage.
"Visuals can be hot, but they're not necessary," says Dr. Jess. She explains that you can convey intense desire and seduction with your words alone, but if you're comfortable, you can always spice things up with photos or videos. However, just as you eased into the sexting conversation, you should ease into sending visuals, too.
"Part of what makes sexting so intoxicating is the escalation of eroticism and anticipation," says Dr. Jess. "Oftentimes, we make the mistake of sending too much too soon." As such, you do not need to begin with pics of your genitals. In fact, Dr. Jess says it is worth noting that some (many) people are not specifically turned on by genital closeups, so keep in mind that less is more when it comes to seduction. You may want to consider snapping a photo of other erogenous zones like the upper part of the butt, the side of your neck or the profile of your thighs to get things going.
You don't have to limit yourself to just photos, either. Dr. Jess says you can get creative with videos, GIFs, and voice messages as well. According to her, "You do not have to be sexually explicit to be sexually enticing, so find an approach that suits your style."
Additionally, you'll want to consider your safety when including any type of visual medium with sexting. Dr. Jess notes that some people may opt to take photos of themselves from the neck down to minimize the risk of exposure should the photos somehow be leaked.
6. Finish it off.
When it comes to finishing off your sexting experience, it can be awkward to know when and how to end the conversation. You have a few options, according to Cooper. You can wrap up the conversation by saying where you are in your arousal (this can be before or after a climax) by saying something like, "You left me wanting you even more. Can't wait for the next time." Or, "I'm so relaxed now, I feel like Jell-O."
You can also end with a compliment about the other person by saying something like, "You're so fuckin sexy," or "How do you do that to me?" Finally, you can simply finish off with a note of gratitude by saying something like, "Thank you, babe; I needed that."
7. If at any time you're no longer into it, speak up.
If you change your mind in the middle of sexting (because you get triggered, you simply no longer want to do it, or for some other reason), that's okay. According to Dr. Jess, "It's important to cultivate consent throughout the process and check in to make sure you're both enjoying yourselves." Know that you have the right to withdraw your consent at any time. If you're no longer in the mood or want the conversation to end, let the other person know and be clear. You can say:
"I want to cut this off now."
"I've had enough for tonight."
"I'm not feeling this right now. Let's talk about ___ instead."
Additionally, if they've crossed a line that isn't to your liking, be straightforward about your boundaries. You can say something like,"I like the chatter, but I'm not into pics or video."
Sexting should be an enjoyable, consensual experience for all parties involved.