The complete guide to scheduling a doctor's appointment ASAP
Welcome to #Adulting, the ultimate breakdown for all your grown-up needs. These articles are here to help you feel less alone and answer all your personal, financial, and career questions that weren't answered in school (no judgement, we get it!). Whether you're looking to find out how to tackle laundry or you want a deep breakdown on how to make a savings plan—we've got you covered. Come back every month to find out what life skills we're upgrading next and how.
Whether you just got off your parents' insurance or are simply trying to navigate the post-pandemic world of medicine, booking a doctor's appointment right now is anything but simple.
"After things start to open back up, going to your doctor will be a different experience," ophthalmologist Dr. Yuna Rapoport says. "Doctors will be limiting the number of patients sitting in a waiting room, and there may be a paradigm in place to check your temperature/symptoms before you are allowed in."
This, of course, may result in fewer time availabilities and may even limit who you're allowed to bring with you to an appointment. Because of this, it's incredibly important that you know how to be your own best advocate in regards to your health. That's why we're going to walk you through everything you need to know about getting your doctor's appointments in order.
How do I find the right doctor for me?
This mainly comes down to your health insurance, but location and availability also play a role. Fortunately, there are online companies like Zocdoc that list doctors and specialists in your area that can be filtered by insurance type, location, and dates and times available.
How much does it cost to make a doctor's appointment?
Again, this all comes down to your insurance. But before you make a doctor's appointment, it's always a good idea to make sure your health insurance is accepted and up to date. You can find this out by looking at your insurance card and comparing your coverage to the doctors you're thinking about visiting.
If your insurance isn't current or accepted, it can result in extremely pricey appointments because you'll have to pay for everything out of pocket as opposed to only having to pay the copay or any deductible you might have.
To avoid having to shell out major cash for a routine doctor's appointment, board-certified OB-GYN Dr. Lucky Sekhon says to call the doctor's office you're hoping to visit or scroll through their website to ensure that they take your insurance. "Due to the pandemic, most insurance companies are providing coverage for telemedicine visits the same way they would for a traditional in-person visit," she notes. "It is always a good idea to call in advance to confirm this before the visit starts."
Additionally, board-certified dermatologist Dr. Marisa K. Garshick says to call your insurance provider. "Unfortunately, your doctor will not know all of the details about what your plan covers as there are many plans, all with very different policies," she explains. "It's especially important for you to know if you have a high deductible or not. This can confuse patients as they may be responsible for some payments even if something is submitted through their insurance."
How do I make a doctor's appointment?
While you can absolutely book an appointment by picking up your phone and dialing the office the old-fashioned way, internal medicine concierge doctor Dr. Ehsan Ali says that many doctors have websites so that you can easily make appointments online.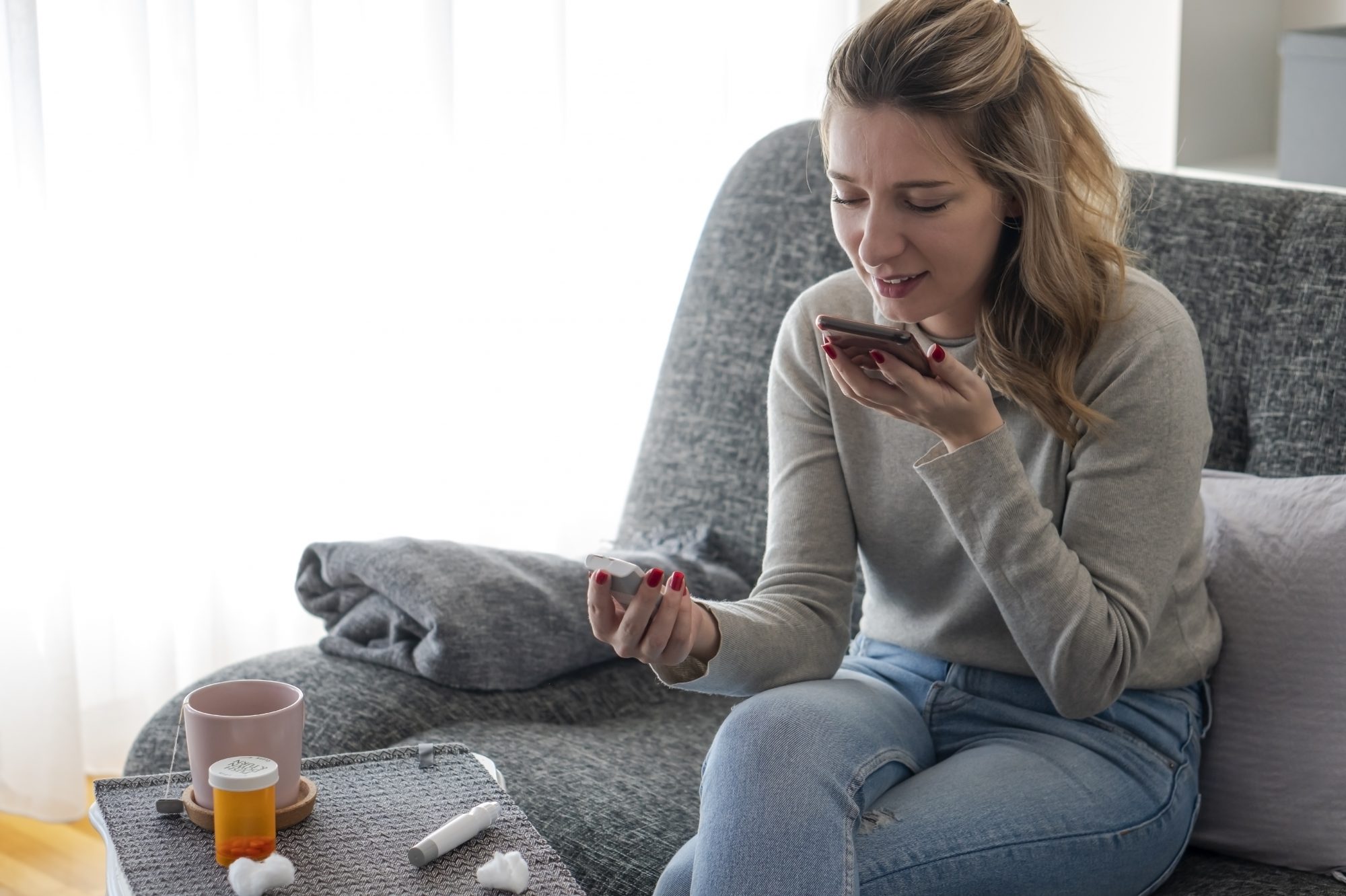 What forms should I bring to the appointment?
While getting your doctor and health insurance situated might make you feel like you have all your ducks in a row, you should be sure to bring all the below documents, especially if you're going to their practice for the first time.
Current picture ID
Current insurance card
List of current and past medications
List of any allergies
List of medical and surgical history
List of social history (especially for OB-GYN appointments)
Family history
Photos of any glaring issues (like rashes or bumps)
Name and phone number of your local pharmacy
While many doctor's offices are quite tech-savvy these days, not all have portals or apps to allow you to fill out patient paperwork ahead of time. "If they don't ask you to fill out a form about your medical information prior, your doctor will likely ask you questions about your medical history, so it's important to have a list of medications on hand as well as any information regarding your family medical history (if any)," explains oculoplastic surgeon Dr. Bruce Moskowitz of Specialty Aesthetic Surgery.
By being as thorough and organized as possible, Dr. Sekhon says you'll be able to minimize redundancy during the visit, which will allow you to focus most of your time discussing the issue at hand. "It helps to make the conversation more efficient and prevents the doctor from missing any essential details of your background history," she adds, noting that you should provide any pertinent records to the office via fax, email, or through their practice's portal before your visit.
Pro Tip: "Remember, your own personal information is yours, and you do not need to share anything you do not feel comfortable sharing, but some of your medical history is relevant to the doctor making a diagnosis/telling you what you're at risk for," Dr. Rapoport says.
How do I make the most of my time with the doctor?
Dr. Sekhon says to keep the conversation focused by stating your objective and what you're hoping to get out of the visit. "I think it's always a good idea to jot down your thoughts and questions in advance of the visit so that you can refer to your notes if anything slips your mind," she says.
Dr. Rapoport agrees by adding: "Your doctor will go over most of this, but you can ask: What can I expect for the course of the illness? When can I start seeing improvement? What are the side effects of the medications prescribed? And whether this condition could come back," she says.
Are telemedicine appointments as effective?
While we all are eagerly anticipating the end of the coronavirus (COVID-19) pandemic, there's no denying that the numbers haven't fully diminished. As a result, many doctors are continuing to offer telemedicine appointments, and, to be honest, we wouldn't be surprised if it became the new post-pandemic norm.
"Healthcare providers across all fields have quickly adapted telemedicine as a way to continue to reach patients regardless of physical distance or self-isolation," Dr. Sekhon says. "A lot of healthcare delivery involves problem-solving and strategizing a treatment plan, which can all be done via a phone call or video conference call." And as for the small portion of the visit that typically would be a physical exam or assessment, it can be scheduled at a later date. "Or perhaps, if deemed urgent based on the telemedicine conversation, [it] can be expedited," she adds.
The beauty of telemedicine—and even telemedicine paired with physical appointments—is that it allows you to meet with your doctor in advance of your scheduled appointment so that you're able to handle the visit in a calm, organized fashion, which is paramount during the height of a pandemic. What's more, as Dr. Sekhon points out, booking a virtual doctor's appointment ensures that you can tend to your health without exposing yourself or others.
If telemedicine sounds like a solid option for your healthcare needs, just remember: As with all FaceTime and Zoom conversations, you'll need good lighting and sound and access to WiFi to ensure your tele-appointment goes as smoothly as possible.
Should I follow up after an appointment?
One word: Absolutely. During your appointment, your doctor might be able to rule out or diagnose the reason you booked your appointment in the first place, but oftentimes, if you're sick, more tests will need to be done, and the results aren't always as immediate. Because of this, Dr. Moskowitz says that following up with your doctor is crucial after a visit. "Always ask them what the best way for you to reach them is," he says. "This varies from doctor to doctor. Some may give out their email or even phone number, but in most instances, offices have a messaging portal where you can ask questions and communicate with a member of their team whenever you need assistance."