Ladies, frost yourselves, because How to Lose a Guy in 10 Days is getting a TV reboot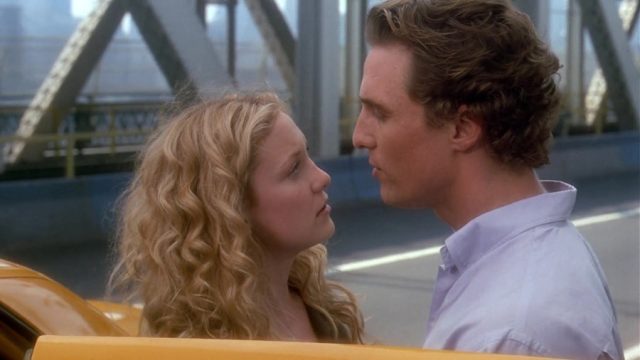 Hollywood has made it clear that it will not rest until every film and TV show ever produced is given a second life in the era of reboots and revivals. But we're not mad, because next up is a beloved rom-com. Make sure that love fern is watered because How to Lose a Guy in 10 Days is being revamped into a TV series.
The Los Angeles Times reports that Quibi, a new millennial-focused streaming service, is developing the reboot. Comedian Guy Branum is on board to write the series. Based on the official synopsis, the How to Lose a Guy in 10 Days TV show won't follow the same storyline as the original movie. It does, however, seem to exist in the same universe, even calling out Kate Hudson's character Andie Anderson.
According to TV Line, the new series will follow a "glib young online columnist and an oversexed advertising executive who both need to prove, once and for all, they're capable of being monogamous. They soon discover, however, keeping a relationship is harder than Andie Anderson made it look!
Confirming his involvement with the upcoming series on Twitter, Branum joked about the obstacles he faces in tackling this beloved story:
"We were all certain you could not make a good romantic comedy anymore because print media is dead and RomCom ladies have to work at magazines, but against the tides of history, Quibi & Paramount have agreed to let me re-write How To Lose A Guy In 10 Days," he said on Twitter.
He added, "I will be observing and consulting numerous photos of shirtless Matthew McConaughey to properly research this task." Same, Guy, same.
Quibi will focus on short-form content—or "quick bites," as the service's name suggests—to be watched on mobile devices. No word yet on how this will work for the rom-com reboot. But they may as well call it How to Reboot a Beloved Rom-Com for the Digital Age because this premise sounds very promising.