On the 15th anniversary of "How to Lose a Guy in 10 Days," I recreated Kate Hudson's iconic look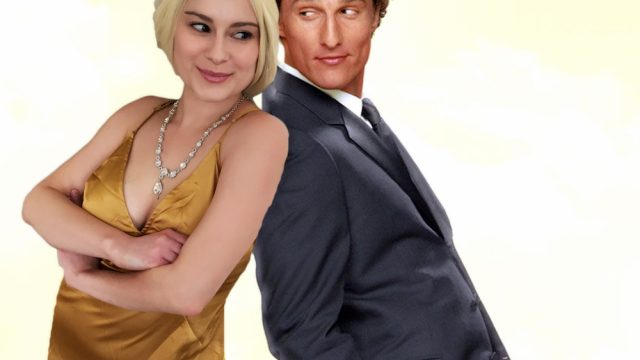 Back in 2003, my dream was to work at a magazine after I watched How to Lose A Guy in 10 Days. Now, as the iconic romantic comedy celebrates its 15th anniversary, I can proudly say I work at a women's website. Not too shabby, right? Not only did I want to write important pieces like Andie Anderson (played by Kate Hudson), but I also wanted to work with inspiring women, indulge in beauty and fashion news, wear cute and comfy clothes to work, and score Matthew McConaughey.
While I have yet to make Matthew McConaughey my boyfriend (because he's married and I'm engaged), I do have a pretty sweet gig as an Associate Beauty Editor. This means that sometimes I'm HG's "How To" girl, just like Andie. And while Andie didn't necessarily enjoy her column at Composure Magazine, I love doing my tutorial transformations, especially when it requires wearing a blonde wig and fancy yellow dress.
So to really tap into the classic early 2000s look of Andie's yellow dress scene, I am here to show you how to recreate her effortless makeup that will take you 10 minutes or less to do. Get it? Like how Andie had 10 days to lose a guy?? This will only take you 10 minutes!
So let's get started, shall we?
Step 1: Tinted Moisturizer and Concealer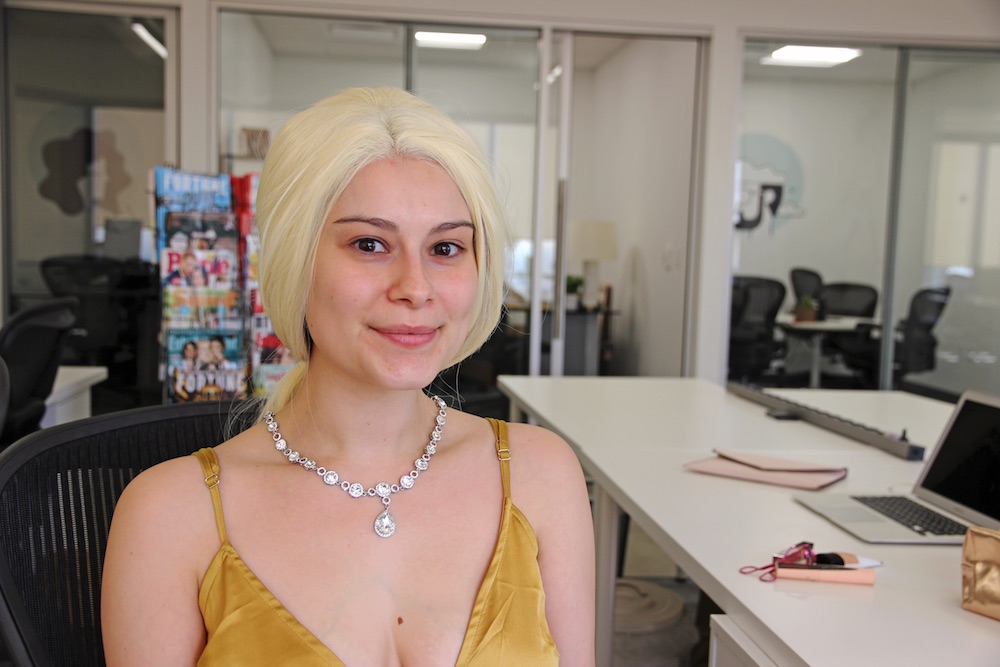 To start, I mixed BareMinerals' Complexion Rescue Tinted Gel Cream ($30) and CoverGirl's Vitalist Go Glow Glotion ($10.99). Andie's look is always fresh, and her skin is always glowing. So I wanted something lightweight, minimal, and luminous. To cover some of my redness, I used Benefit's Boi-ing Brightening Concealer ($20) around my nose, chin, and under-eyes. No powder, since we only have 10 minutes to get ready and Andie's skin is pretty dewy.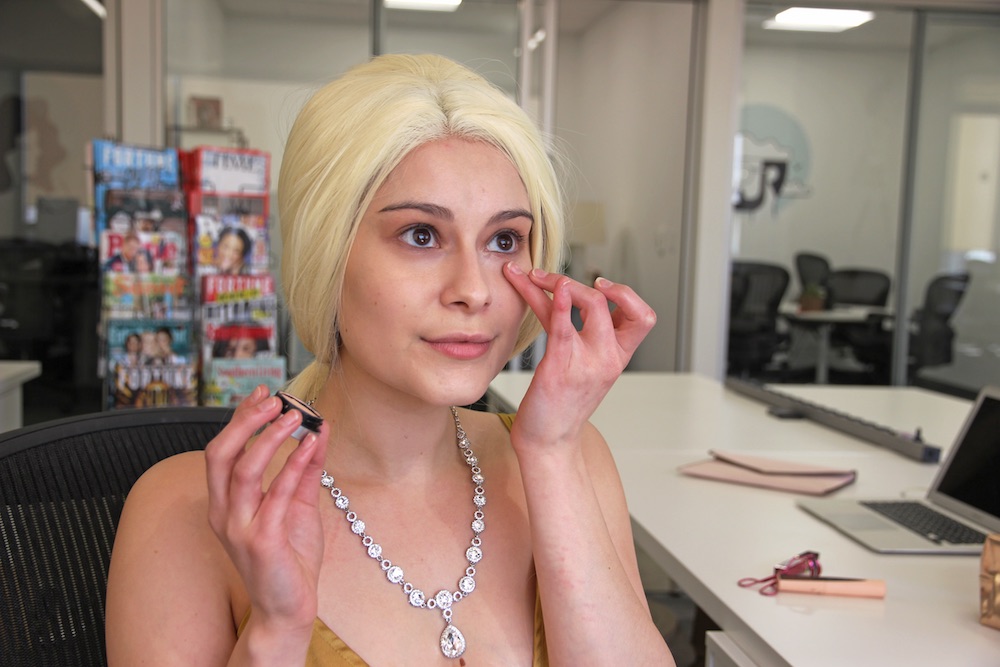 I normally have redness on my cheeks, but I did not cover it up since Andie's cheeks look flushed and rosy.
Step 2: Blush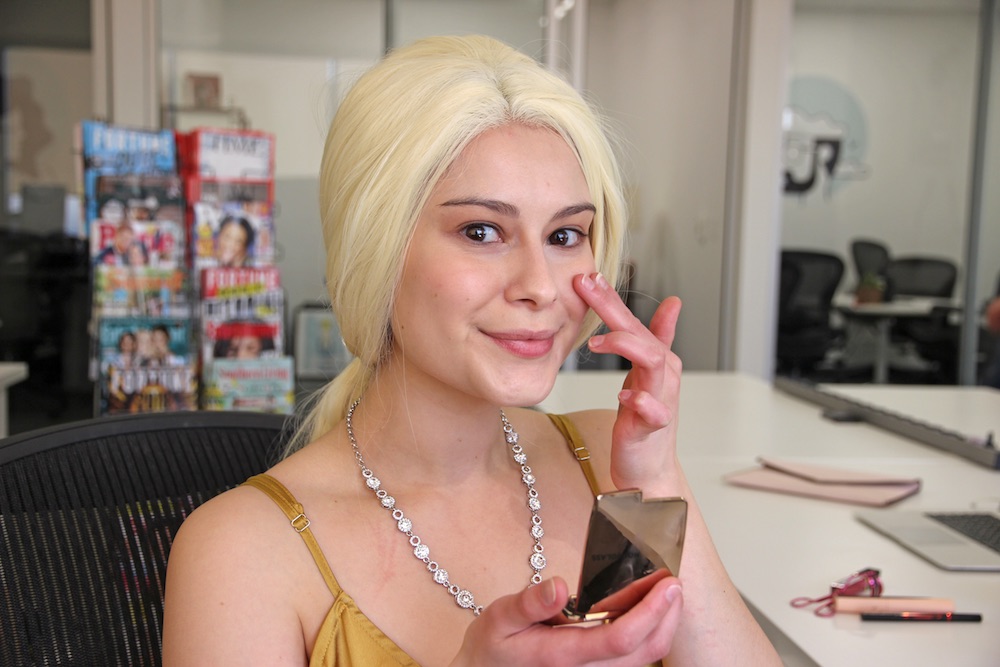 To enhance my cheek's pink color, I used Hourglass's Ambient Lighting Blush in Ethereal Glow ($38). This has a hint of luminosity and the soft rosy shade gave my cheeks dimension and a nice glow to my skin, which is the goal here. Basically, I'm trying to "frost" myself.
Step 3: Eyeshadow, Brows, and Mascara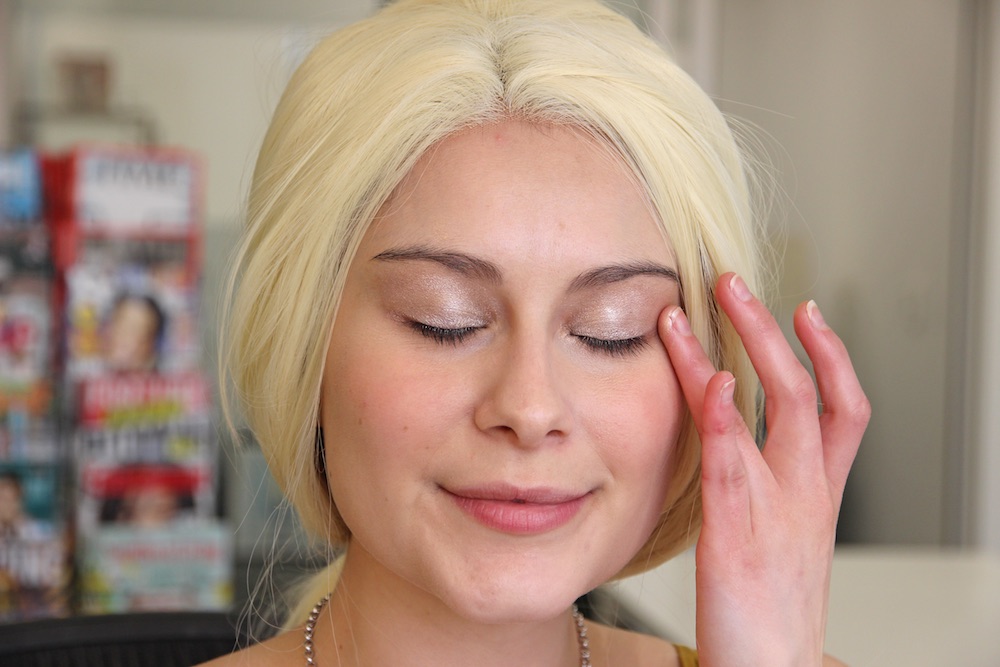 For eyes, we're keeping it simple as well. I noticed throughout the film that Andie's eyes are always "frosty." This was not only a result of the early aughts makeup trend, but she's a busy woman so she doesn't have time to do a cut crease, blend till she bleeds, or add false lashes. She needs something that will last all day while still giving her eyes a pop. For this, I used L'Oréal's 24 HR Infallible Eyeshadow in Iced Latte ($6.99).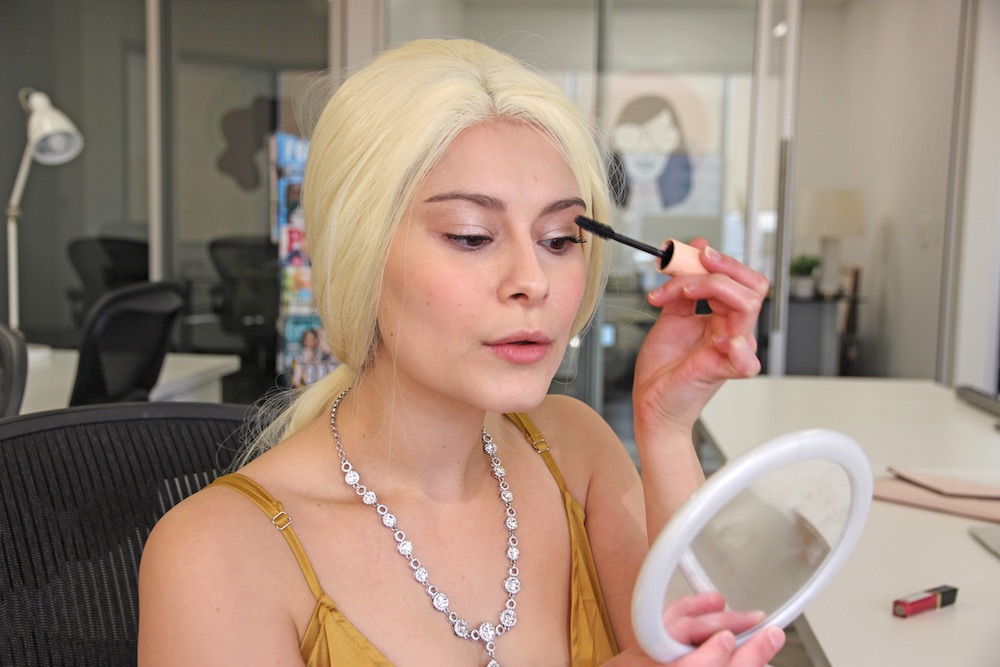 After, I quickly brushed my brows with a spoolie (again, we don't have time to sculpt and carve out a perfect brow). Next, I curled my lashes and applied Maybelline's Total Temptation Mascara ($7.99).
Step 4: Lipgloss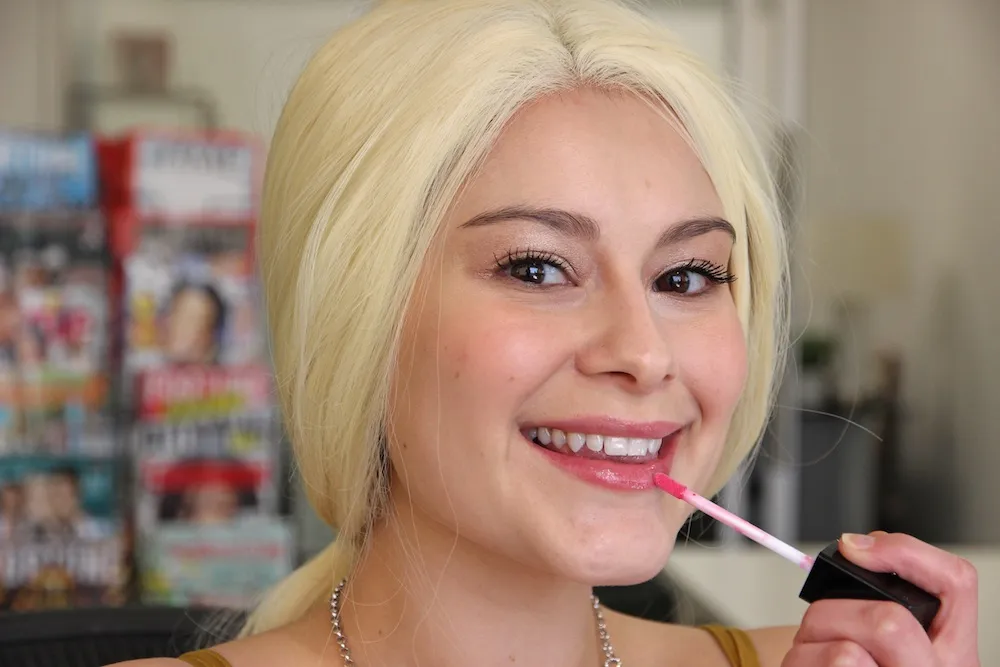 To finish off this classic, early 2000s look, I applied Artistry's Light Up Lipgloss in Rose Petal ($22.65). Yes, this gloss lights up and it comes with a mirror, which I thought was a perfect touch. Andie is out and about going to clubs to find a man she can lose in 10 days, attending fancy dinners, and going to the Celine Dion concert, so she needs to touch-up her lips at any moment — and having a light and mirror are godsends.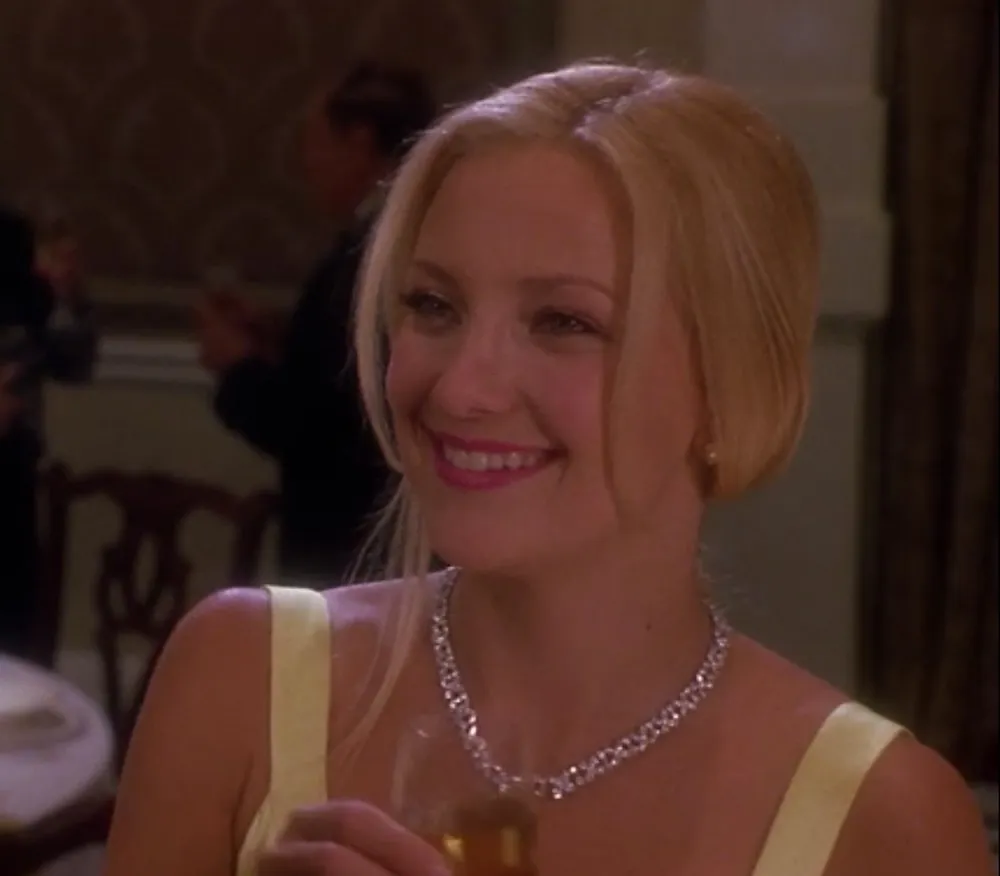 Me to Matthew McConaughey: "You can't lose something you never had."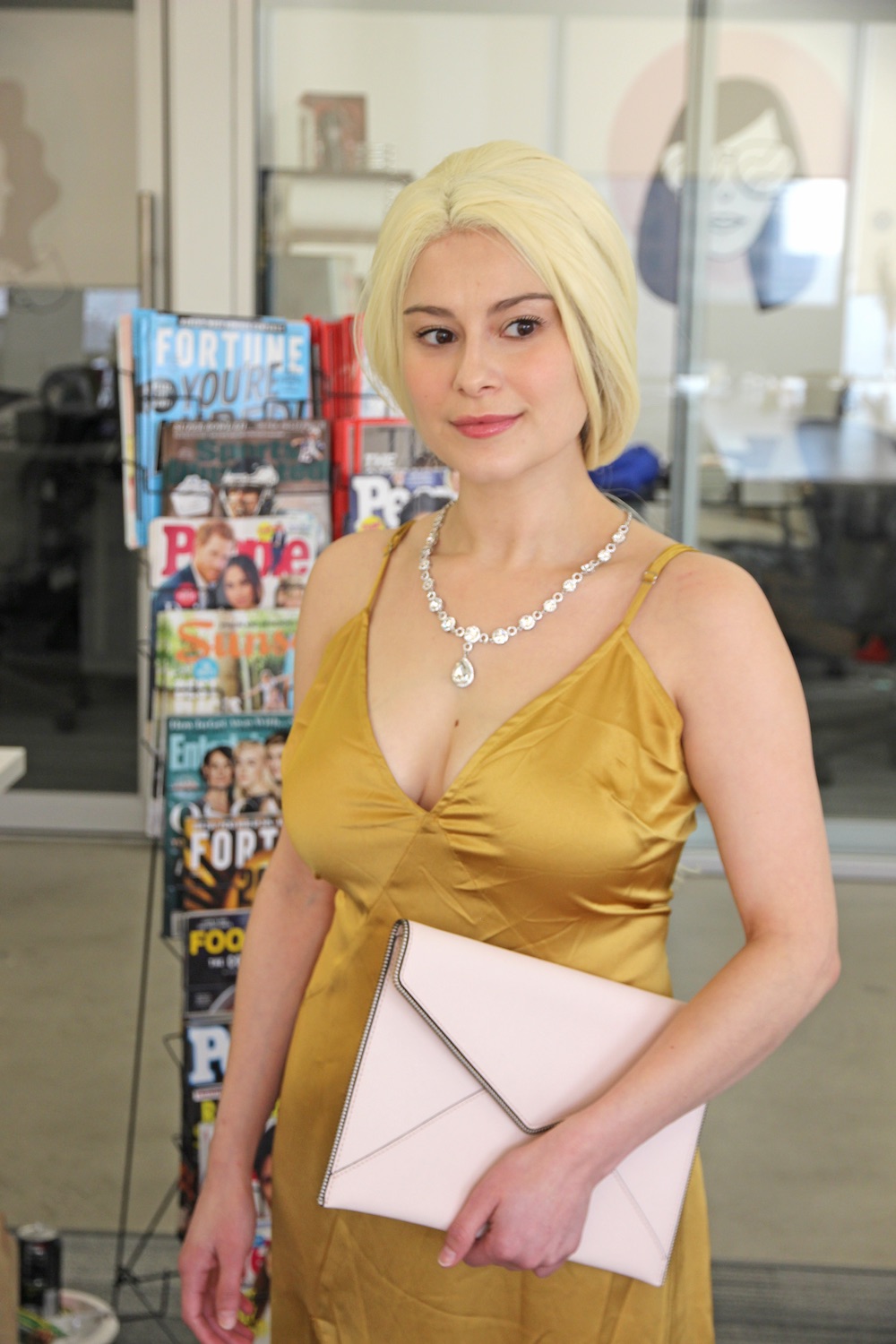 To complete my look, I got my blonde wig and fake Isadora necklace on Amazon. The dress was sent to me by PrettyLittleThing (similar yellow dress option, here), and my purse was a personal gift.
Remember that iconic scene?
Truly iconic.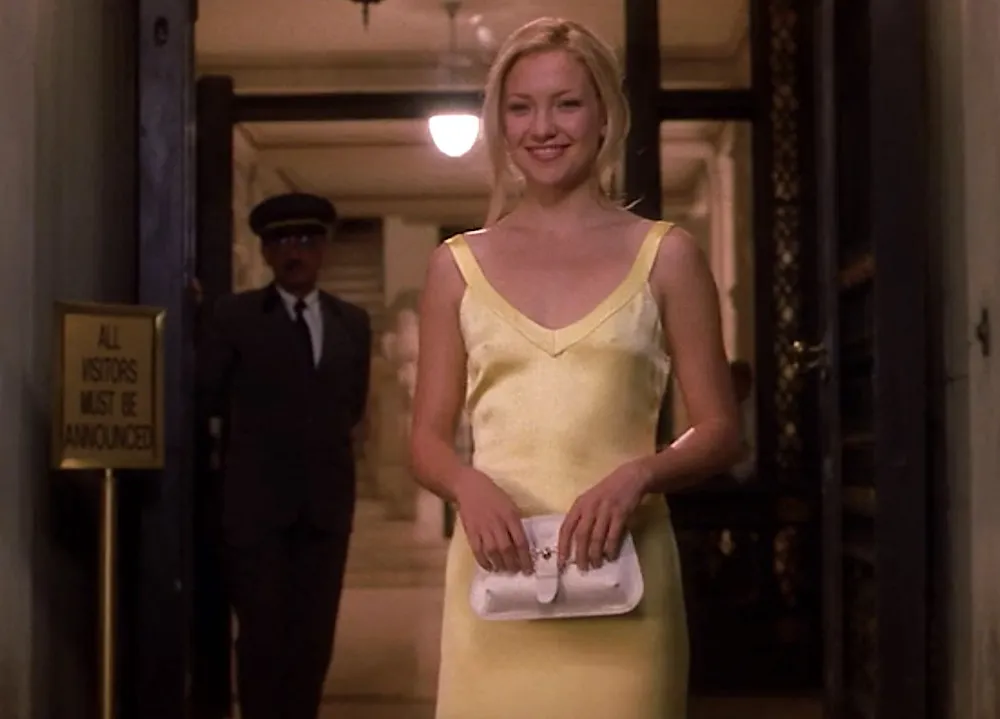 How will you be celebrating this classic rom-com? I already got my yellow dress and fake Isadora diamond necklace, so you already know I plan on wearing that ensemble while I watch the movie on repeat on Netflix.