This is the correct order to apply skincare products so you get your money's worth
In a world where 10-step skin care has become the norm, it can be a little tricky figuring out how to use all of the products in your routine. We invest our hard-earned money in skincare products to keep our skin in check. Whether purchasing products from the drugstore or Sephora, the money that we spend on products adds up, and an easy way to waste our cash is by improperly applying them. Not to mention, every but of those precious products count now, more than ever. According to the experts, there is a right and wrong way to layer skincare products, so it's important to know these in order to get your money's worth.
First off, consistency is key when it comes to any routine. As creatures of habit, repeating your skin care regimen in a specific order can be the secret to better results in the long run. And while most professionals recommend applying your products from thinnest to thickest texture, layering your skincare products correctly is a little more complex than that.
Here are eight tips on the correct order to layer your products, according to experts.
1Always cleanse your skin before applying any products.
Cleansing is always the first step of your skin care routine, and, arguably, the most important. Applying products on top of dirty skin clogs pores and causes breakouts. Not to mention, you'll be wasting products (and money) because your potions and lotions will never penetrate through your skin. (Imagine spending $100 on a serum just for it to sit on top of your skin and do nothing.) Before applying any product, make sure your skin is free of oil, dirt, and makeup. And yes, this also means in the morning even if you went to bed with clean skin. According to skin care expert and celebrity esthetician Renée Rouleau, there's a major reason why cleansing in the morning is equally important as in the evening. She tells HelloGiggles:
"Start by washing with a cleanser–a critical first step in your morning routine. When you cleanse in the morning you are removing sebum (oil) that your skin secrets while you sleep, along with nighttime skin care products that may contain ingredients not suitable for the day, such as exfoliating acids and retinol."
Minimize the steps in your routine by using a cleanser that can break down makeup, dirt, oil, and dead skin all in one.
Try: Renée Rouleau Vitamin-Infused Cleansing Emulsion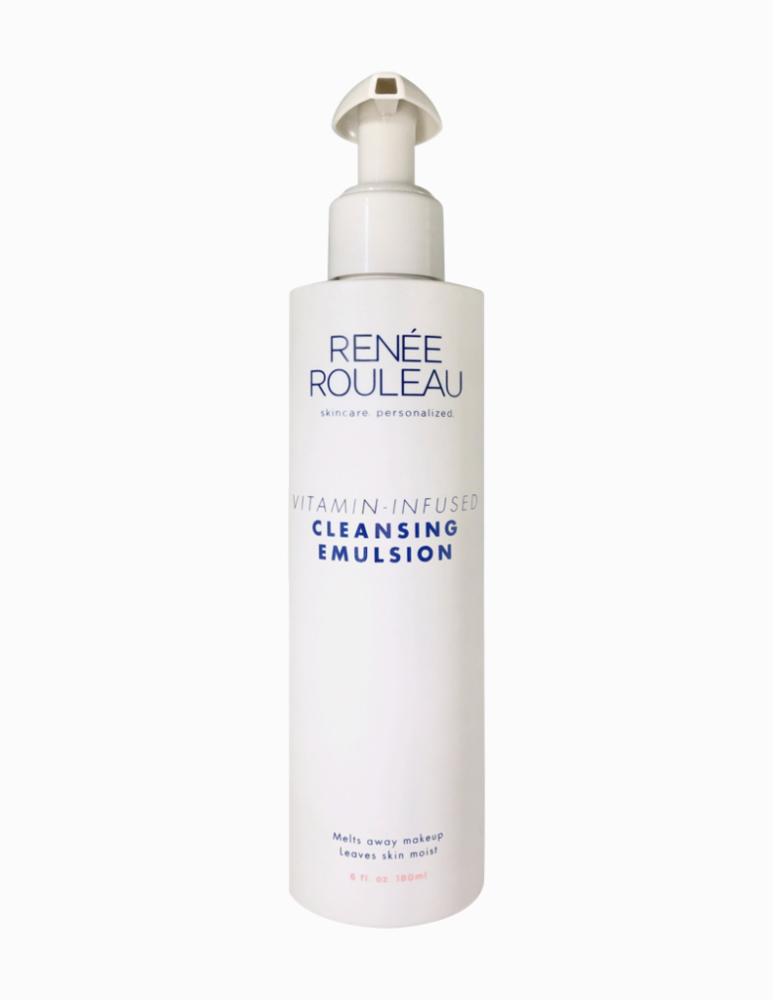 2Apply a treatment mask to clean skin only.
Now that your skin is properly cleansed, you can use that mask that you've been dying to try and reap all of its benefits. Masking is totally optional, but it's great to incorporate into your regimen if you're looking to boost your skin's health. Whether it's a sheet or clay, applying a mask on clean skin will ensure that it's penetrating your pores. Keep this in mind for all steps of your routine. Clean skin makes a difference.
Try: Cetaphil Pro Derma Control Purifying Mask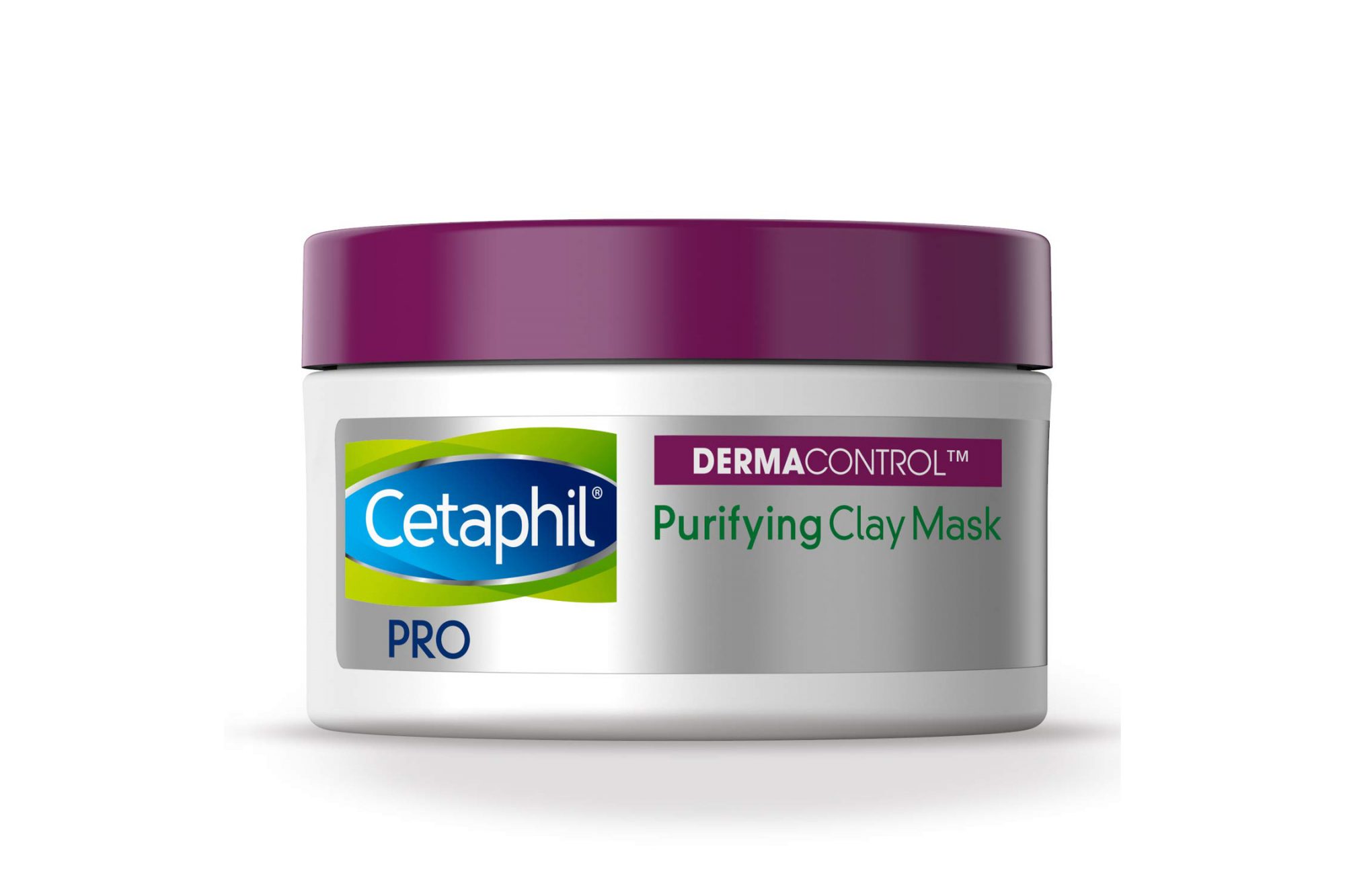 3Apply toner after cleansing and/or doing a mask.
Think of this step as the divider between the products that you wash away (i.e., cleanser, masks, etc. ) and the products that stay on (serums, moisturizers). Simply put, toner balances the pH level of your skin. Whether you're using plain ol' witch hazel or something a bit fancier, a balanced pH helps your skin can protect itself from environmental stressors like pollution and bacteria. Don't underestimate the importance of this step. Renee shared another tidbit on toning that may shock you:
"After cleansing, you have a one-minute window to apply toner before moisture evaporation begins. Use an alcohol-free toner to help balance the skin's pH and support your skin's natural moisture barrier."
Try: Thayers Natural Remedies Witch Hazel Aloe Vera Formula
4After toning, apply treatment products with active ingredients.
Products containing active ingredients come in many forms, however, you'll see these most commonly as serums. We all know how expensive a good serum can cost, but it's for a great reason. Serums contain "active ingredients" that work overtime to target your specific skin concerns. For example, vitamin C serums are commonly used to target dark spots and discoloration. If you want serums to work effectively, you need to apply these before thicker products. Or, as the founder of DNARenewal Ronald Moy, M.D., shared with us:
"You should apply the products with the most active ingredients directly to your skin, followed by the next most hydrating or thicker moisturizer. For example, we advise our patients to use the products containing DNA repair enzymes first."
Rouleau also shared why it's particularly important to apply serums at nighttime. "Since your skin's permeability is enhanced at night and serums have a small molecule to penetrate through the cell membrane, you really should be using one [at night]," she says. "It's best to apply the serum and let it absorb for 60 seconds before applying moisturizer."
Try: DNAEGF Renewal DNA Regeneration Pore Perfecting Serum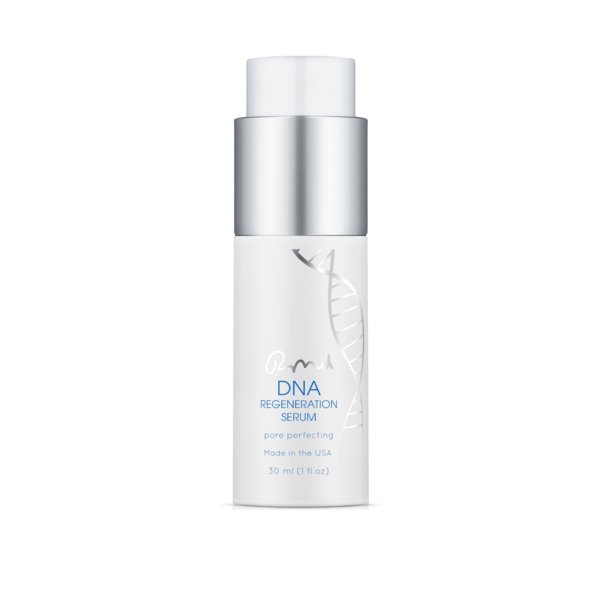 5Next, you can move on to heavier products like moisturizer.
These products often change between day and nighttime. During the day, you always want to use SPF to protect from skin-damaging sun rays. During the evening, you should be focused on correction. According to Renee, you don't have to go searching high and low for the perfect night cream, which she also says doesn't necessarily need to be called a "night cream."
"Any moisturizer that is right for your skin type and doesn't contain SPF is suitable for nighttime use. Never skip moisturizer in the evening! It will result in water loss for your skin cells," Rouleau says.
Try: Olay Regenerist Micro-Sculpting Cream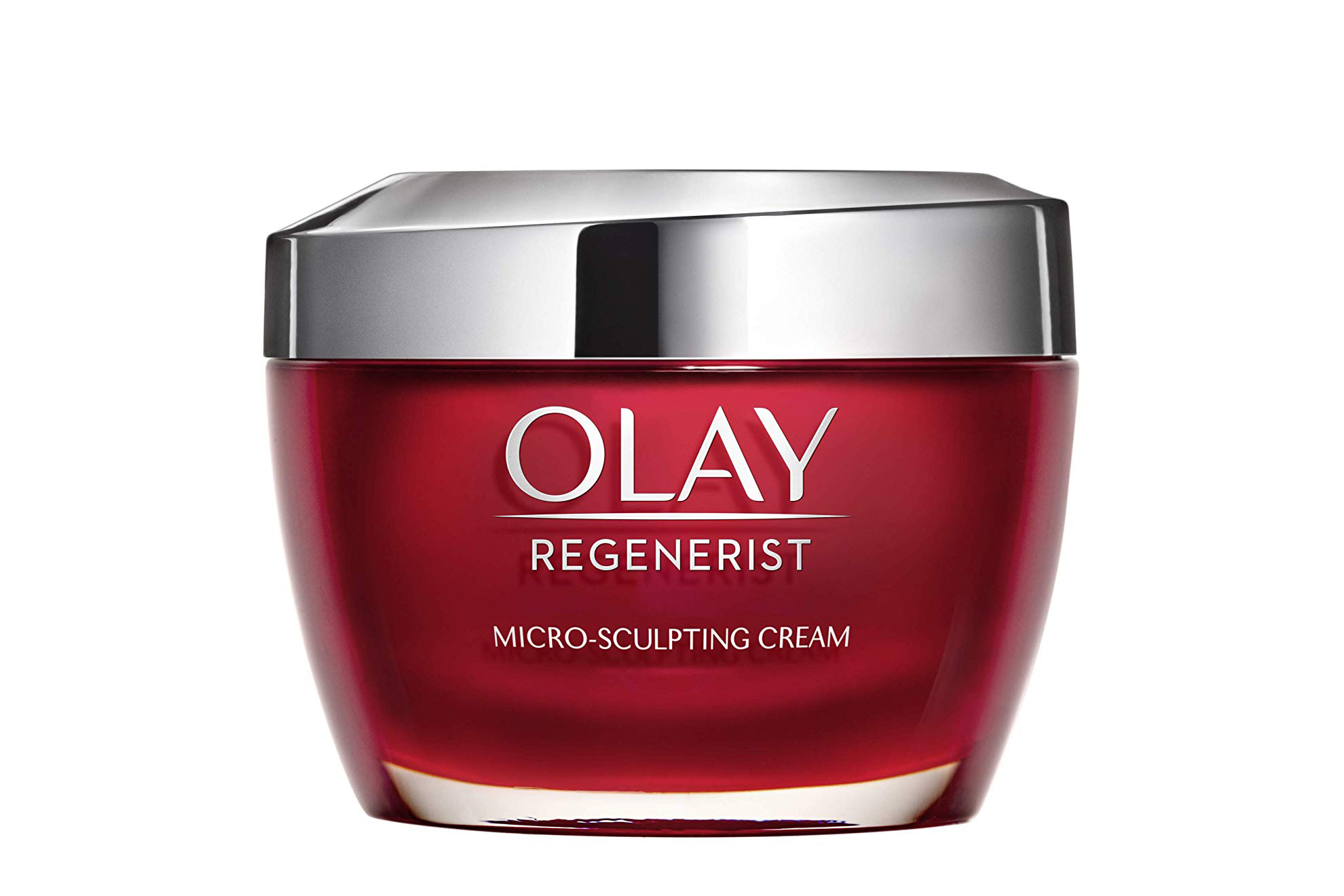 6Don't ignore eye cream, even if you don't have visible under-eye wrinkles or dark circles.
Rouleau also shared with us that contrary to belief, eye cream is essential regardless of age. "I'm a huge believer in using a nourishing eye cream, especially as part of your nighttime skin care routine when you're not having to deal with sun exposure or wearing makeup." Rouleau says. "After all, the eye area is the first place on the face to show the signs of aging in the form of lines and wrinkles."
Try: Tatacha The Pearl Tinted Eye Illuminating Treatment
7Use acne spot treatments and overnight masks on an as-needed basis.
If your skin isn't suffering from an acne flareup, you can save your zit cream for later.
Try: COSRX Acne Pimple Master Patch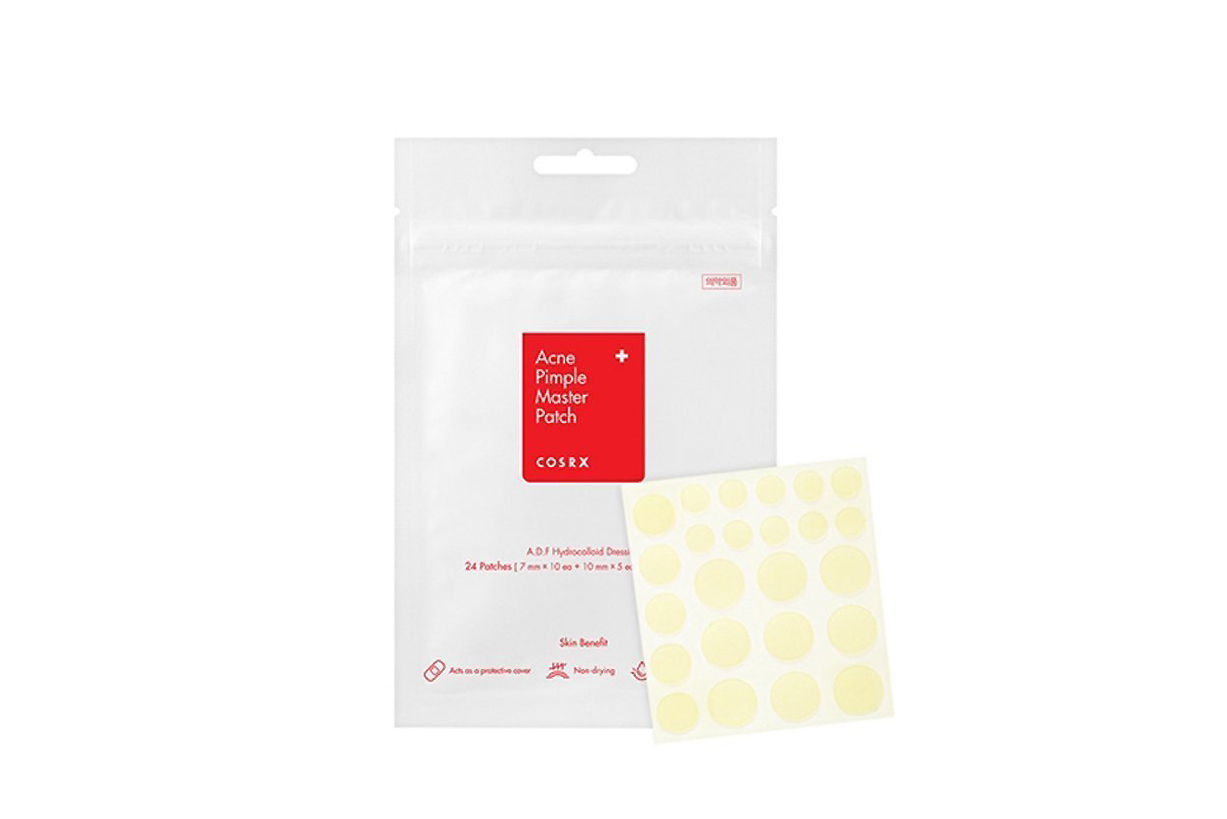 8Apply a facial oil to lock in hydration—but only at nighttime.
Not everyone uses oil in their skin care routine, but it is super beneficial. It acts as a protective barrier that locks in moisture and protects your skin from outside damage. Contrary to belief, oil can be used for any skin type. "At nighttime, it's important to use oil as the last step in your routine because you want the largest molecule to be on top," Rouleau says. "Anything with a smaller molecule can't penetrate through a larger molecule. Plus the oil will lock in all of the other products you just applied and help them work better." She also says that facial oils are not ideal to use in the morning so you don't interfere with the daytime protection you need from your sunscreen. She adds:
"If you have a dry skin type, you can massage oil into the skin on top of your moisturizer. But, if you have a combination or normal skin type, you'll want to pat your oil onto the skin, not massage. Combination to oily skin already has its own oil built in, so patting will allow the oil product to stay on the surface of the skin, like a top coat."
If you haven't been using oil in your skin care routine, now may be the time.
Try: Biossance Squalane + Vitamin C Rose Oil
Creating an effective skin care routine may seem like the ultimate task. But with these tips, you'll be on your way to hydrated, glowing skin in no time.