How I lightened my hair color while keeping it as healthy as possible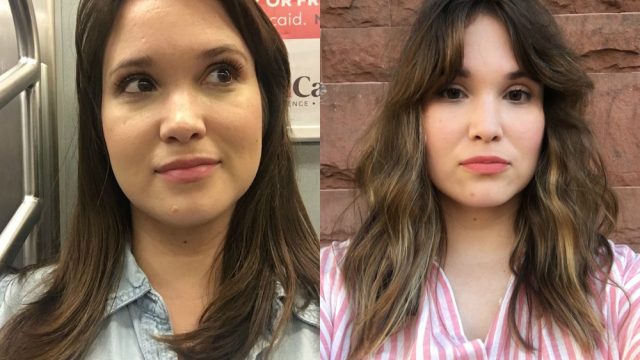 For someone who claims to have never been very precious about their hair, I'll admit that lately I've been feeling extremely precious about my hair. When trying outrageous new cuts or colors, my motto has always been, "It's hair, it'll grow back!" as I throw caution to the wind — I mean, half my head was shaved like two years ago, for crying out loud. But for the past few years, I've been clinging to my locks like my name is Smeagol and my hair is my precious ring.
I think it probably stems from the fact that I've been attempting to grow my hair out for just about two years now, and I have HAD IT. I went from a baby bob to finally getting my hair past my shoulders just a few months ago thanks to lots of vitamins, hair masks, no heat styling, no hair dye, and overall just babying my hair to death. I'm so close to finally having princess-length hair again, and I'm thrilled.
That said, I'm also bored as hell. I needed some kind of change to keep it interesting, and I'd been itching to dye my hair again after years of my natural shade (which I love, grays and all!) But I knew that if I was going to go lighter, I needed to do it the right way. Meaning going to someone who had the skillz to give me the look I wanted, and to do my part by taking the very best care of my hair possible.
So I did my homework, saved up my pennies, and made an appointment 10 months in advance to see master stylist Betsy Duggan at Fox and Jane in NYC's East Village.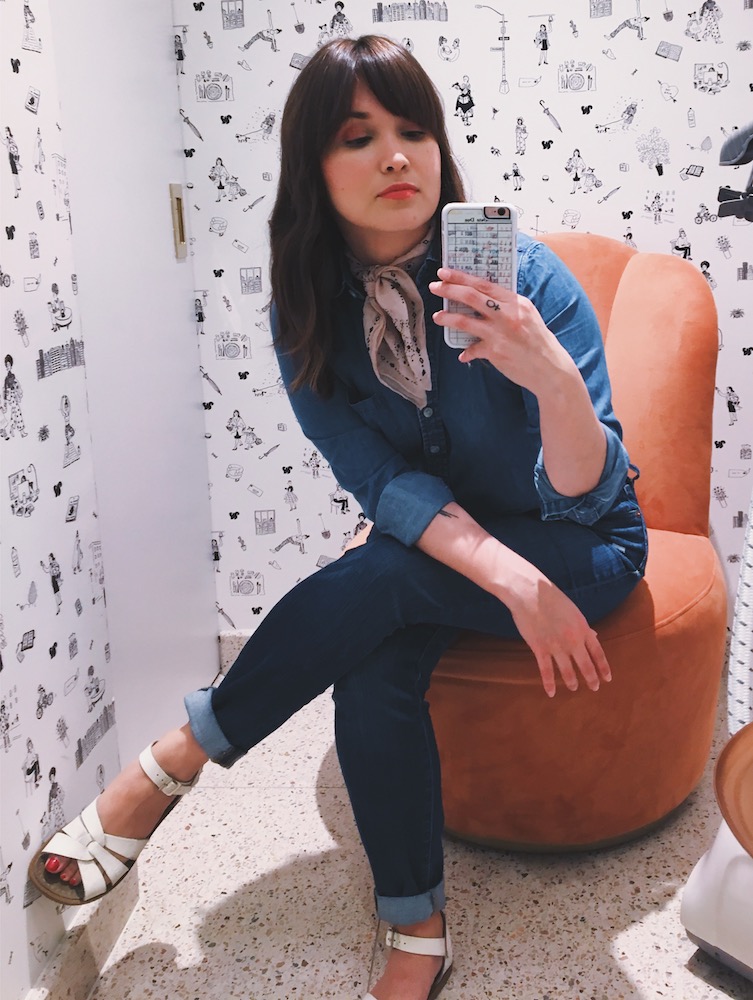 Waiting 10 months sounds insane to wait for a hair appointment, but I was willing to do it if it meant getting my hair just right.
In the past, anytime I've gone lighter my hair immediately turns a rusty, dull shade that I abhor. I'll admit that part of that has been due to user error, as I should have been using a purple shampoo. But a lot of it also had to do with stylists insisting that my shade of brown hair can't be made to look ashy, which of course has become my obsession. When finding a colorist, I knew that it would have to be one with a knack for getting brown hair down to pale, ashy tones just right. The second I took a look at Betsy's Instagram feed, I knew she was my gal.
And so I got to work, building an arsenal of blonde-friendly beauty products, researching ways to keep processed hair healthy, and, of course, maniacally creating a Pinterest board in anticipation of the big event. (Can you tell I have neither children nor husband? I have a lot of free time.)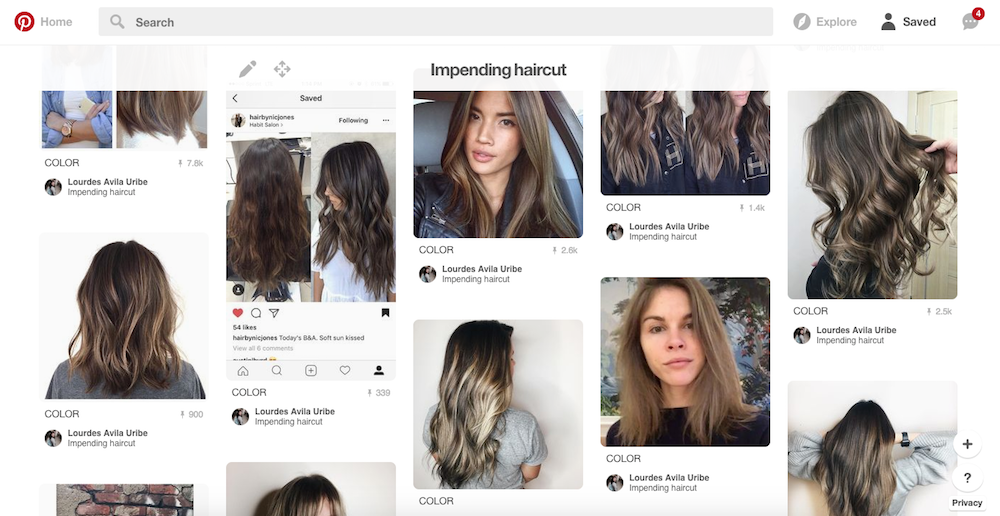 Armed with photos of a variety of different balayage styles that I liked, I showed up at Fox and Jane on a misty summer morning, ready to change my hair and, by proxy, my life.
Look at how hopeful I am on the subway on the way to the appointment: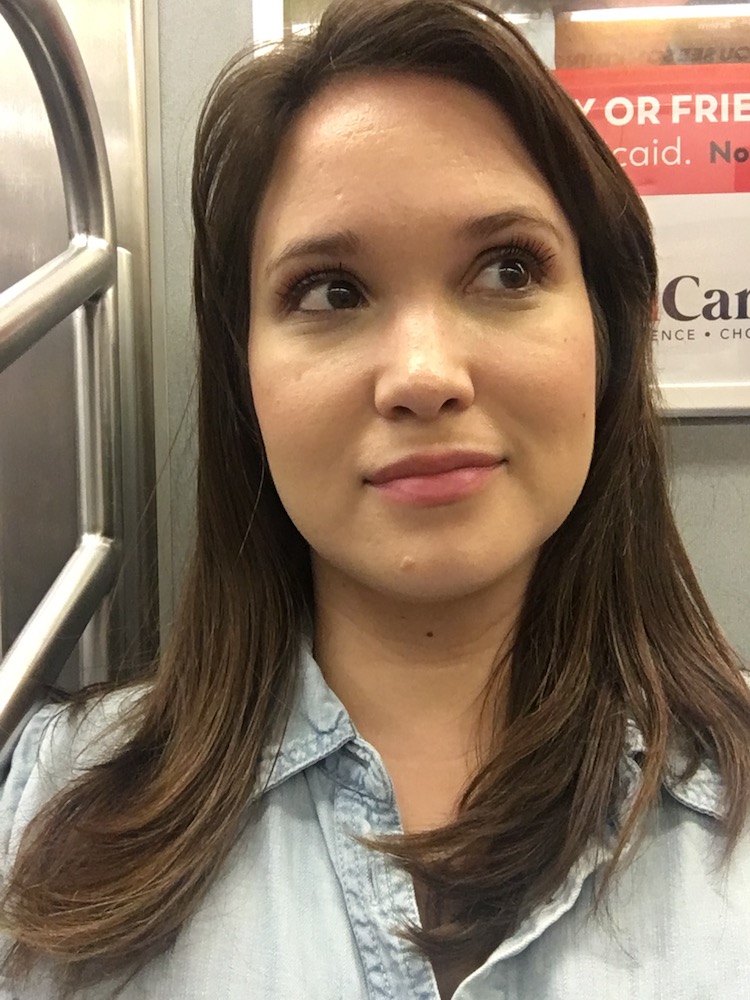 Betsy and I laid the groundwork for what we wanted to achieve: We decided to start slow in order to minimize the damage to my hair so that I could keep as much length as humanly possible, so even though I would have loved a crazy, dramatic change, it was more important to me that we do it in steps to ensure my hair was in good shape. We agreed to shoot for an ashy, pale color, and shape my bangs and hair in a way that would look great while I keep growing it out.
I'd been hearing all about Olaplex and the wonders it does for bleached hair, so I asked Betsy if she was going to use it on me.
Betsy spent the better part of four hours painstakingly painting my hair to give me an effortless, almost natural looking balayage.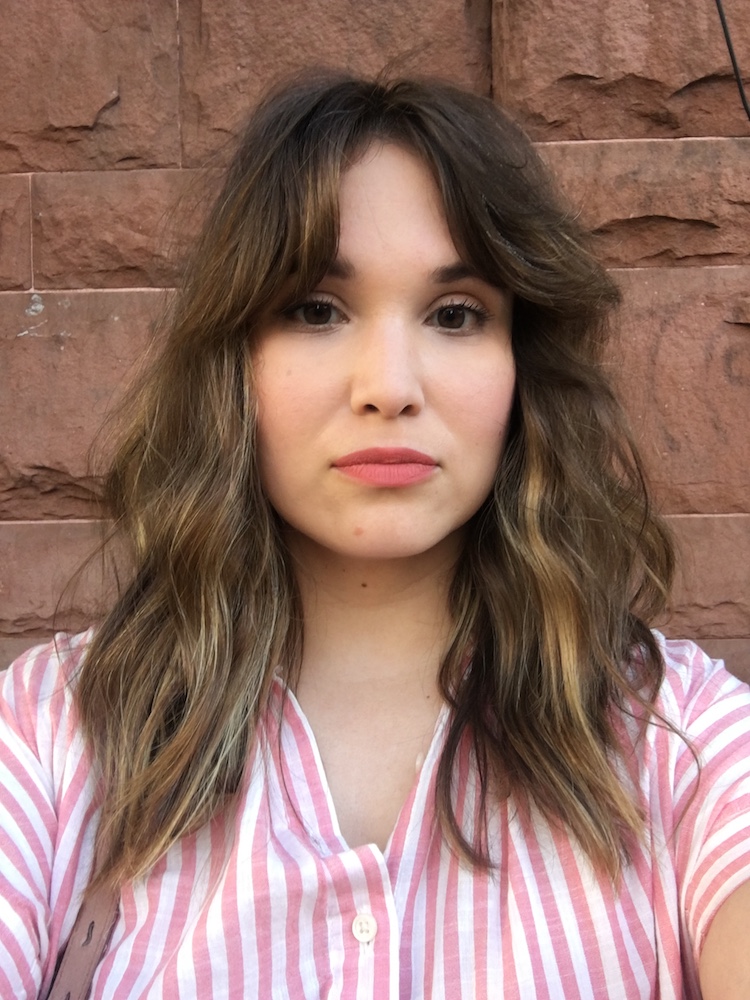 I can't get enough of all that blonde! It's perfectly summery and looks like I just got back from the beach. I am just as smitten with the cut, as well. I love that we kept the base my natural color, including keeping my grays. I wasn't sure if we'd have to change it, but luckily Betsy told me the easiest way to work with it would be to keep my natural base. I'm obsessed.
And then came my part. I wanted to make sure that I'd have all the best products in order to keep my hair healthy and my color looking beautiful. Here's what I'm working with!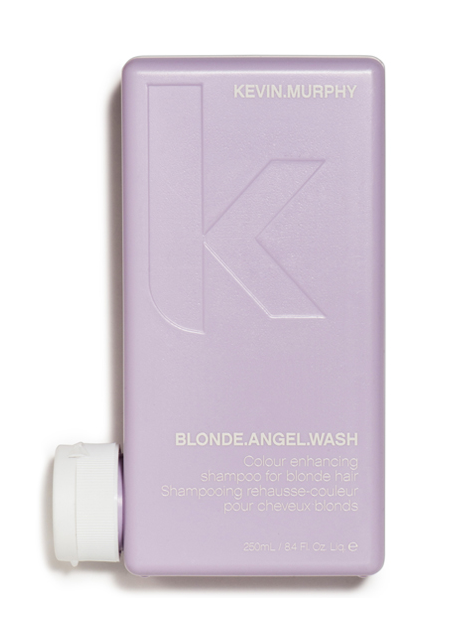 Betsy stressed to me that I use a sulfate-free purple shampoo, and this guy fits the bill. It enhances and brightens the color and my hair feels clean for days.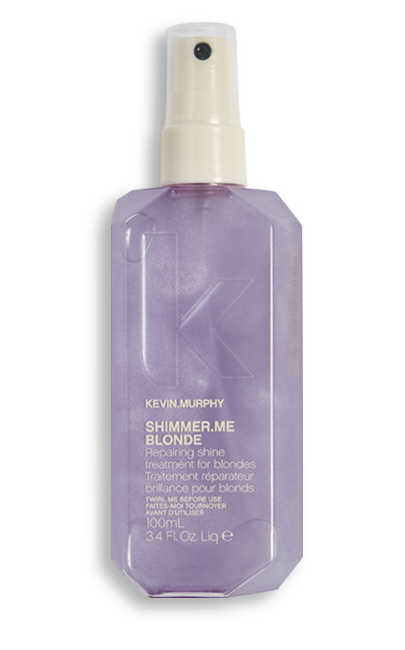 I'm using this repairing shine treatment once my hair is styled and ready to go. I just shake it up and spray. It gives it a really nice shine, counteracts those yellow and gold tones that I'm scared of and strengthens, nourishes, and moisturizes.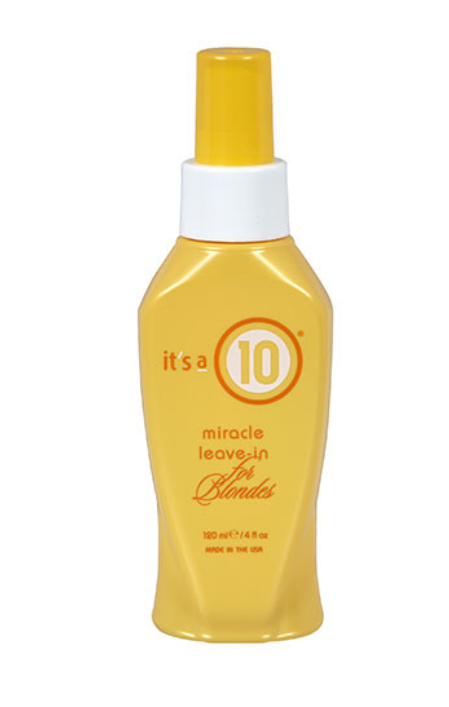 Bleaching your hair makes it feel a bit rough, and it needs extra moisture. This guy detangles, which is a must — I can't believe how much knottier my hair is now — as well as moisturizing, reviving color, and protecting my hair while removing brassy tones.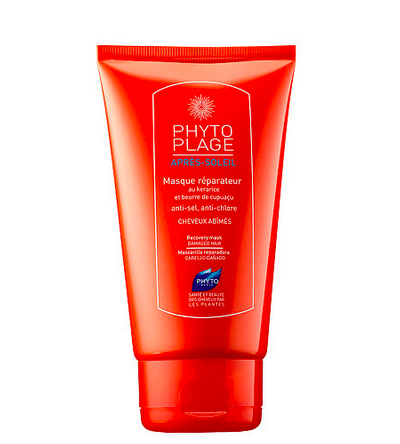 I've yet to go swimming since I've gotten my hair done, but even after a day of lounging in the park this guy comes in super handy. I'm not taking any chances with the sun dulling my hair, and this mask nourishes, repairs, and restores hair fiber while protecting them against damage caused by the sun.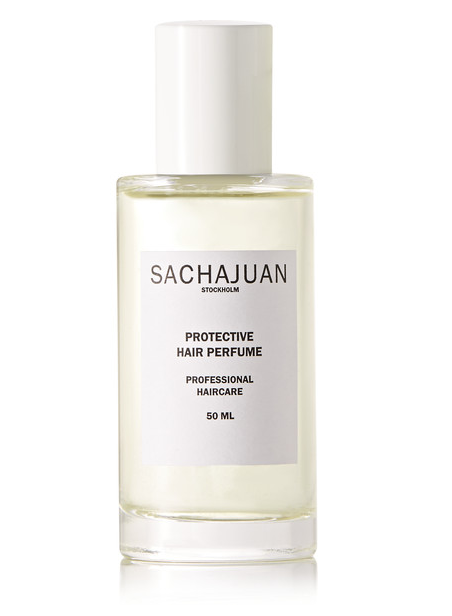 On days I want a bit of hair protection plus a yummy smell without weighting it down, this hair perfume is just the ticket. It refreshes your hair while also hydrating it and protecting it from harmful UV rays.
And there you have it. I'm not letting anything stand in the way of my hair being as gorgeous as it can be. I feel reborn. Funny how changing your hair can give you such a boost in morale, don't you think? Bless my vain little heart. If you see me on the street, feel free to stop me to talk about my hair, because these days it is my favorite topic of conversation.