How to DIY a Last-Minute Christmas Tablescape That Will Wow Your Family
With this being the most popular week for sales of fresh-cut flowers, there's so much you can do to make your table pretty!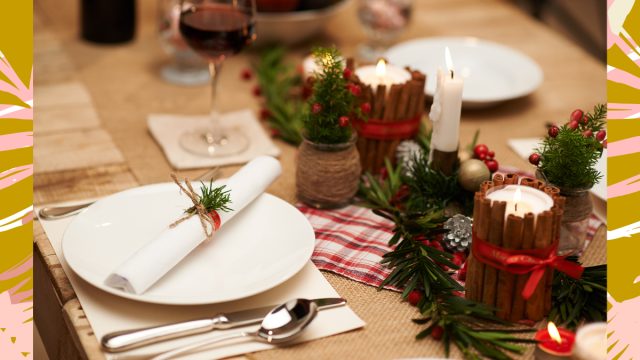 You've done all your holiday shopping, wrapped the presents, planned the weekend's menu, made the cookies, got the kids all jacked up to see Santa… but, right, your dining table is looking bleak.
As the stage on which your holiday meals are supposed to shine, your dining table should look festive AF. After all, this is likely where you and your fam and/or friends will be spending the majority of your time this weekend: eating all the good, holly jolly things!
Luckily, creating a super last-minute yet totally impressive Christmas tablescape is easy… so long as you have these tips from European-style grocery store, The Fresh Market. According to them, this week is the most popular week of the year for sales of fresh-cut flowers. Meaning: Your table can be gorgeously adorned with holiday florals!
RELATED: How to Make Your Own Dessert Bar for Yummy Holiday Gatherings
Here are step-by-step instructions from The Fresh Market on how to DIY a last-minute Christmas tablescape that will wow your family and guests.
Step 1: Choose your flowers!
Consider seasonal colors—like red roses, white mums, and greenery. Greenery suggestions: Sprigs of juniper and/or pine to add an additional festive pop of holiday color!
Consider one large arrangement to use as a centerpiece and a few small ones to complement it.
You can always get a larger bouquet and break it down into smaller arrangements. For instance, you can break down The Fresh Market's Winter Pine Botanicals and Winter Birch Bouquet to put in your arrangements. This is a great way to stretch a basic bouquet!
Step 2: Get to Trimming
Trim at least a couple of inches off of your flowers' stems under cold running water at a 45-degree angle. This ensures maximum freshness.
Don't worry about cutting them too short, as you don't want them to be super tall – that's because you'll want everyone to be able see each other at your table.
Step 3: Pick pretty vases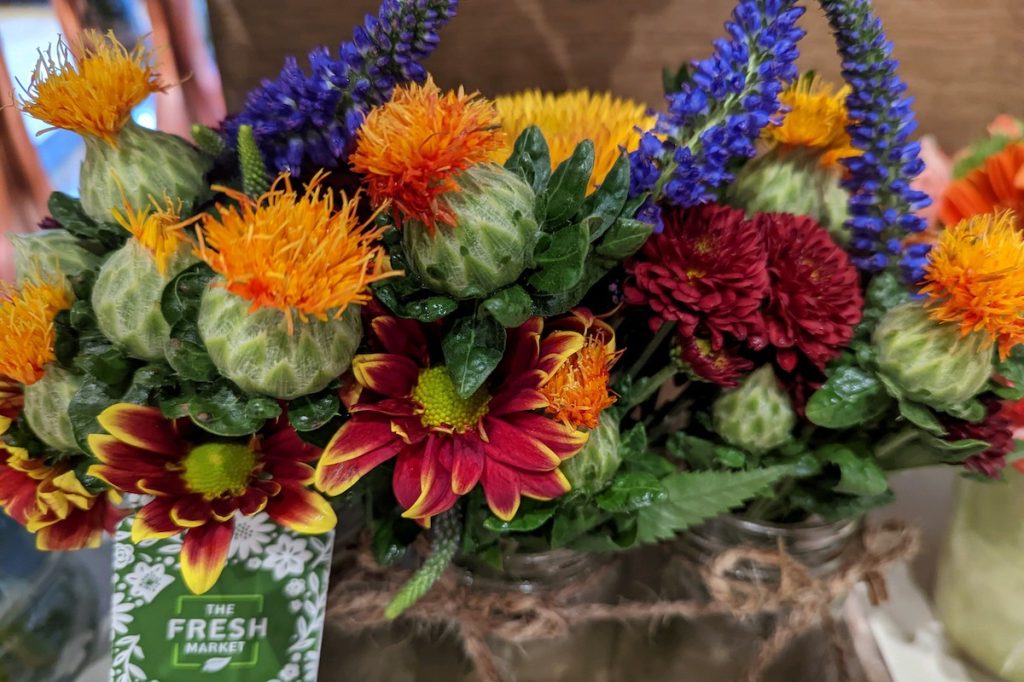 Choose what you'll put your flowers in to display them—depending on your theme, it could range from rustic, like Mason jars tied with some pretty twine (shown above), to more formal, like a beautiful crystal vase.
This is where your personal taste can really shine through in your Christmas tablescape.
Step 4: Set the table with a festive tablecloth
Then, add low votive candles or tapers, along with seasonal placemats and napkins, to offset your floral arrangements even more and add some dramatic lighting.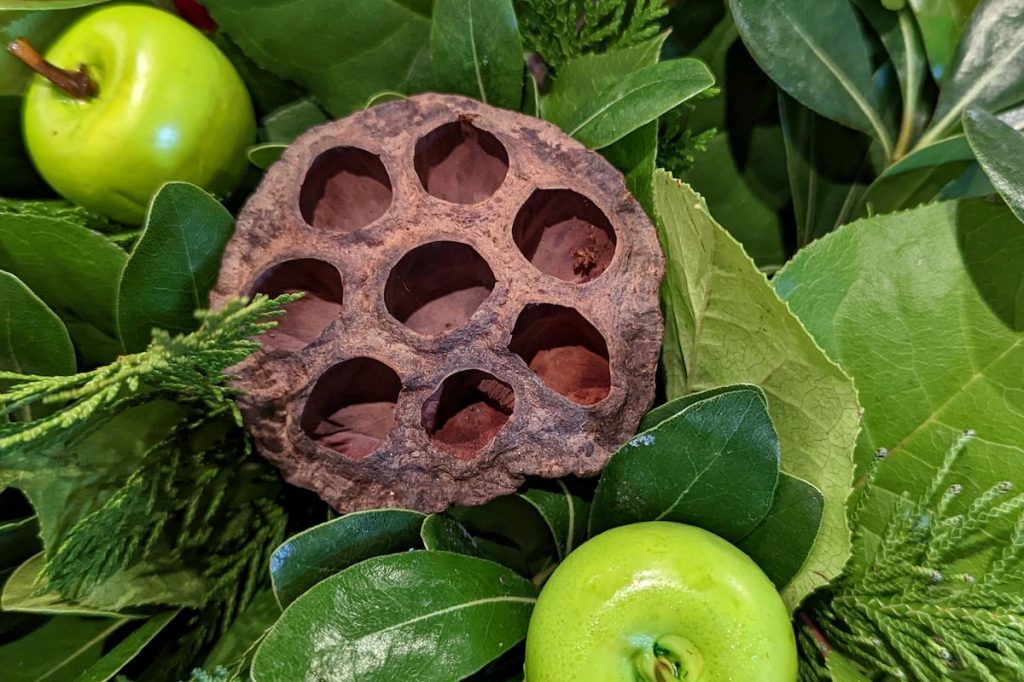 Finally, add a few more moments of decorative greenery and dried flowers to the table to really bring your tablescape look together.
Voila! Your last-minute Christmas tablescape is complete. Wow, you really nailed the holidays this year!
Faye is the Chief Content Officer of Galvanized Brands, overseeing all editorial content for Eat This, Not That!, Best Life, and other brands.
Read more