How to trim your bangs at home, according to celeb stylists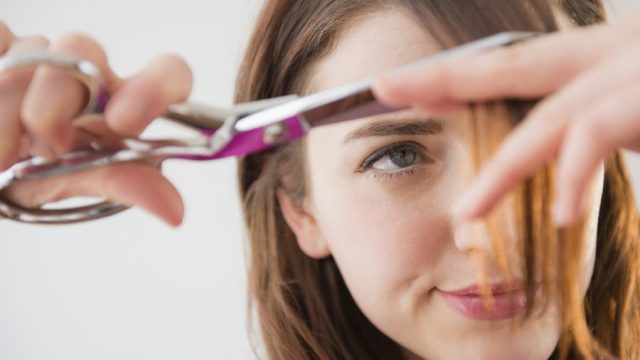 Is cutting your bangs for yourself going to solve that nasty breakup or give you a new outlook on life? No, but it can give your face a nice change. Especially right now, while many of us are at home to help stop the spread of coronavirus (COVID-19), we may have no choice but to trim our bangs on our own. For expert, step-by-sep advice on how to get it done the right way, we interviewed experts on how to cut your own bangs. And while they don't typically recommend taking a pair scissors to your own locks, they do understand that sometimes your existing bangs grow out and you're left with annoyingly long strands in your face. Hello, headbands!
Though a trip to the salon to get bangs trimmed shouldn't cost more than $20, if you're in a bind (or just seriously want that change ASAP), these are the steps you should take to cut your own bangs. We tapped two top celebrity stylists, too, so you can trust their advice when it comes to making a few snips and not having it be a total catastrophe.
How to cut your own bangs:
1Make sure your hair is dry and straight.
Shop it! $29.97, nordstromrack.com.
"Never trim your bangs wet," advises explains celeb stylist Kendall Dorsey, who has worked with big-name celebrities including Yara Shahidi, Gigi and Bella Hadid, and even our girl Lizzo. "When your hair is wet, you aren't seeing the length, so your cuts may end up being shorter than you expected." Noted.
2Use a fine-tooth comb to section out your bangs.
Now comes the sectioning of your hair. Celebrity stylist Marc Mena, who's worked on the famous tresses of Madelaine Petsch, Ashley Benson, and Mindy Kaling, says it's best to use a fine-tooth comb to section the hair you're going to trim to the front of your face and carefully pin the stray hairs that won't be part of the bangs, back.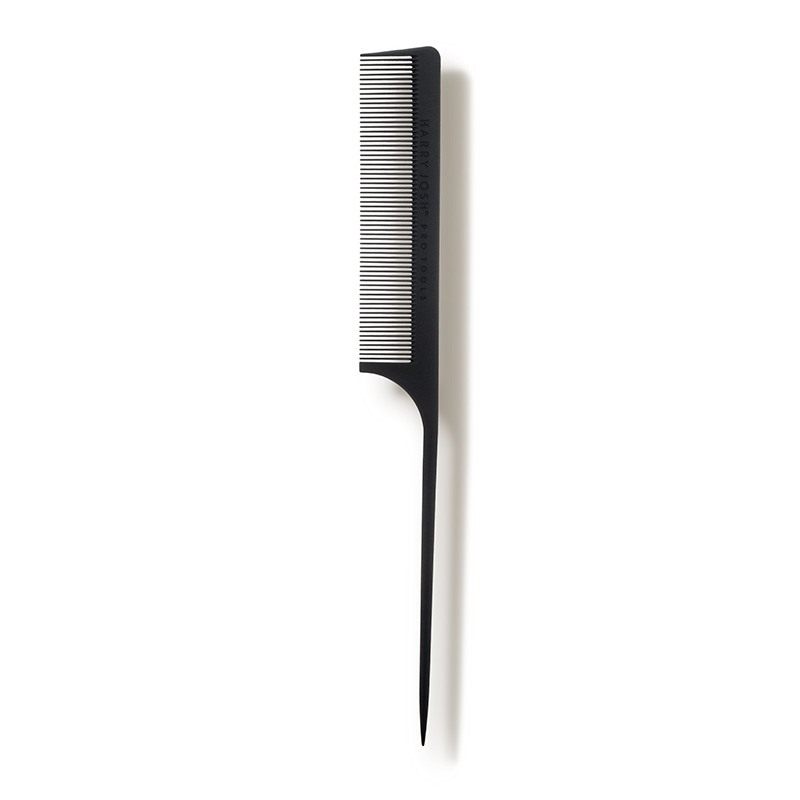 Shop it! $20, dermstore.com.
Usually, this means sectioning out a triangle-shaped area at the front of your hairline where the bangs are and clipping the rest out of the way. Dorsey loves this set of four clips from Drybar, saying that they make sectioning out super easy, but you can use any sturdy alligator clip to get the job done.
3Grab a good pair of scissors.
While Mena says it's ideal to use a pair of hair scissors (which are available at pretty much any beauty supply store), Dorsey recommends these Anastasia of Beverly Hills scissors that are meant for brows but will do fine for a bang trim, too. Plus, they're small and easy to hold, which is key.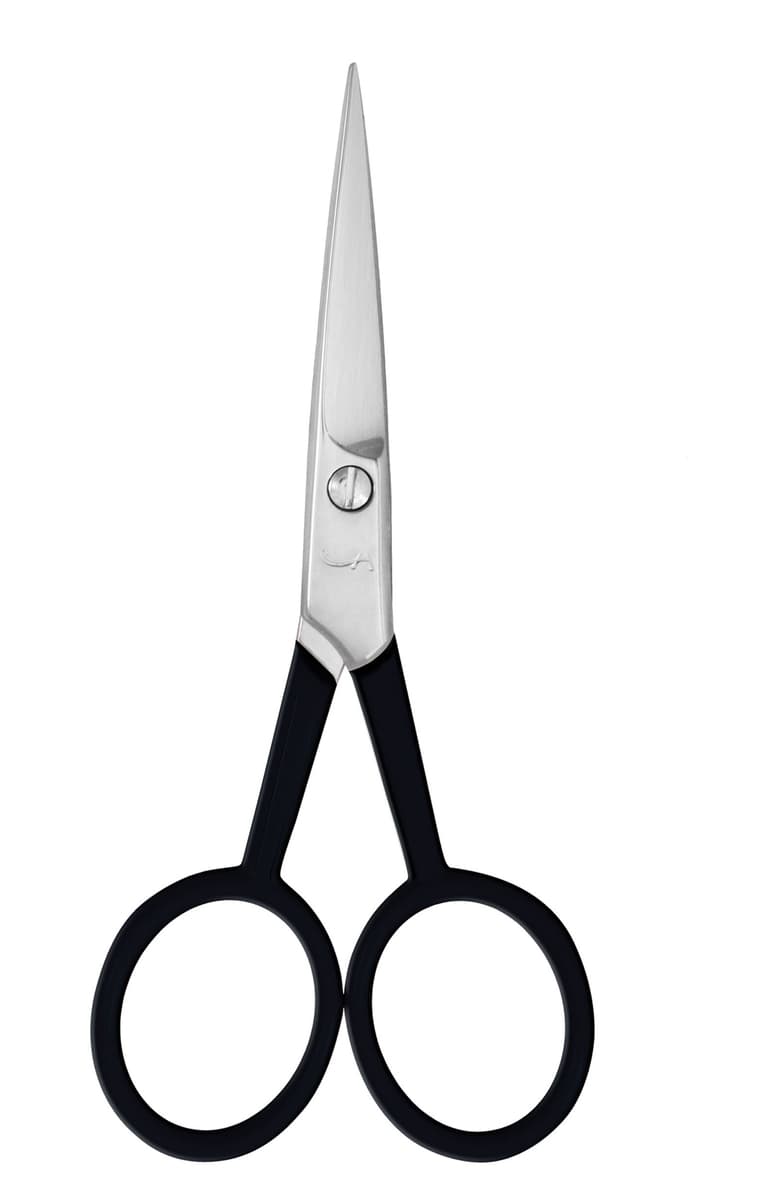 Shop it! $22.50, nordstrom.com.
4Cut—but carefully!
Here's where it's super important to pay attention to our experts. Forget what you think about cutting or trimming bangs. They both recommend that you do NOT cut your hair across. Instead, both Mena and Dorsey suggest "point cutting" where you actually cut into the bangs upward. This will create a more natural-looking fringe instead of an uneven line.
"Start in the middle," says Dorsey. "Vertically snip at the excess fringe in the middle of your forehead, working your way outward to create a natural-looking trim. Start small! You can always cut back and cut more.
5Make sure they are even.
Phew. Once the hard part of the actual cutting is over, you can check out your bangs to make sure they are even and snip any extra strands that need it. Then, it's styling as usual. New bangs, new you.