Here's how you can copy Justine Skye's purple faux locs, and it's surprisingly simple
You're going to want to take notes for this one, because we're seriously trying to copy Justine Skye's latest hair look.
There's no stopping Justine Skye right now. She's been an ambassador for violet hair dye, has a MAC collab under her belt, and now she's giving us even more inspo courtesy of purple faux locs.
We stumbled upon a pic of Justine rocking long faux locs on the Toyokalon Instagram page. It looks like Justine's faux locs were created with the crochet method, an easier and faster alternative to other methods that require a head full of single braids as a base, with wrapped hair on top to create the look.
https://www.instagram.com/p/BTBk9yQATg6
https://www.instagram.com/p/BS6M2wOgq4U
The crochet method involves braiding your hair into cornrows, then using a needle tool to tie in individual faux locs. Sounds complicated, but it's not. What would normally take eight hours with single braids, can be done in about two hours with this technique.
https://www.instagram.com/p/BTRWKDxgogq
To start, you'll need a latch hook needle tool ($1, here) and a few packs of faux locs.
Here are a few brands that have faux locs available in purple!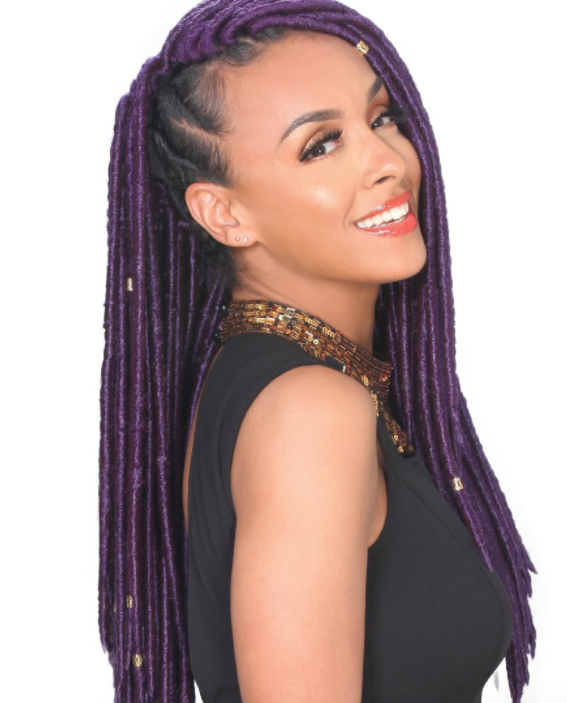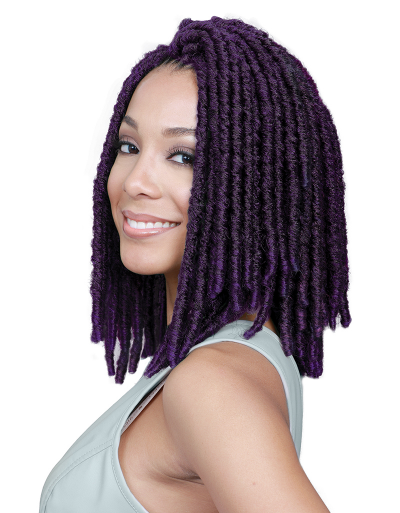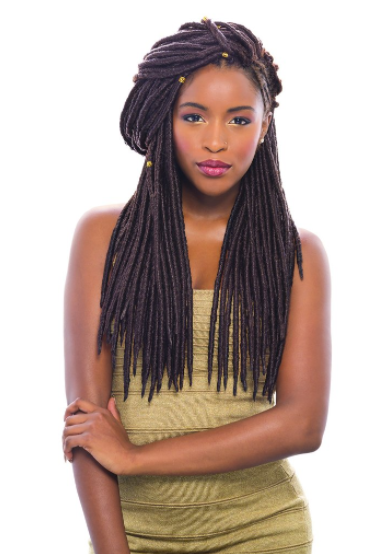 Here's a detailed view on the crochet method.
https://www.youtube.com/watch?v=I1WrGM5E4TQ?feature=oembed
What will our purple-haired unicorn do next? We've got our fingers crossed for MORE. PURPLE.