How to beat the heat wave with style, illustrated
It seems like everywhere we go, we can't escape the heat. Los Angeles is MELTING, and heat wave* season has only started. We've trying everything at this point — fans, popsicles, bikinis as clothes, aloe, all the water. We might as well lean into it, right? Here's some hot wave style inspo, as well as some ideas on how you should accessorize (hint: lots of ice cream and water and sunglasses).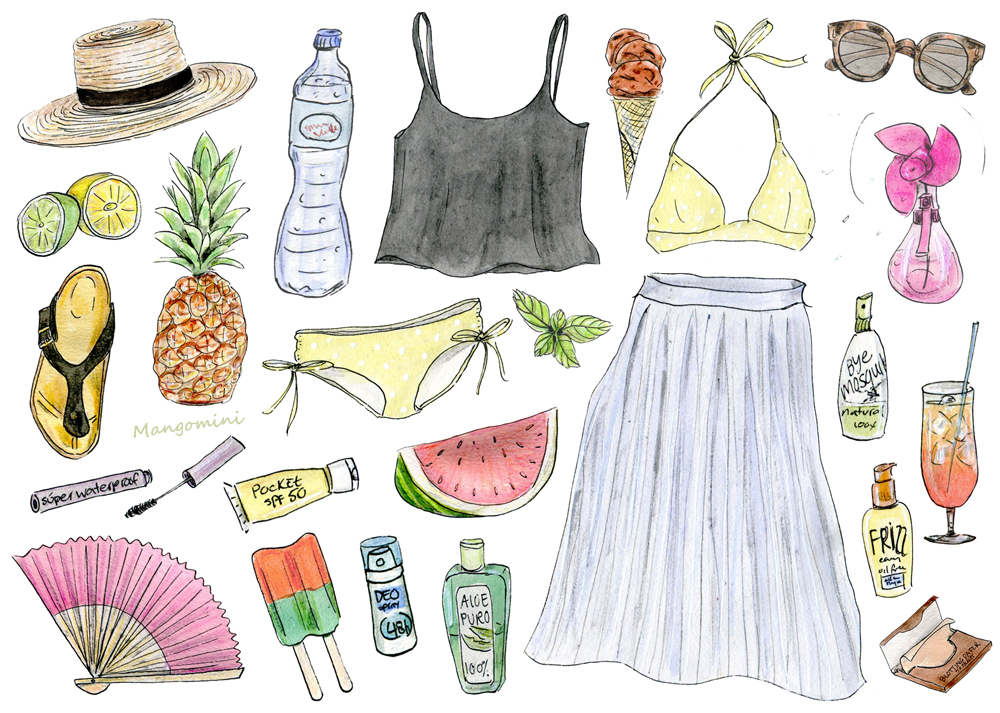 Here's where to buy everything:
V-neck camisole tank top, H&M, $12.99
Vintage yellow and white bikini, Unique Vintage, $38
Blue polka dot skirt, Shop Ruche, $58
Straw hat, Nordstrom, $20
Birkenstocks Magic Galaxy slide sandals, ASOS, $79
Sunglasses, H&M, $5.99
Pink paper lantern, Paper Lantern Store, $2.95
Misting fan, Walmart's, $6.88
*If you're feeling sick, please contact your doctor ASAP. Heat waves are no joke.