9 Expert Tips for Asking for a Raise—Because You're a Badass and You Deserve It
This advice will give you the confidence you need to ask for what you're worth.
This year has wreaked havoc on everyone's plans, but that doesn't mean you can't still set goals for yourself and be determined to achieve them. While the coronavirus (COVID-19) pandemic has changed the landscape of the job market, making professional advances seem a bit more uncertain, that doesn't mean you have to forgo your personal career resolutions. If you're in major boss mode, why not start plotting and planning your next raise right now? It's not as scary as it sounds, we promise.
There's a lot of chatter out there about how to negotiate and ask for a raise, but it's also important to know what you should do before you even have the talk with your boss. Of course, you're a badass, but can you clearly communicate why you deserve a raise? Do you even know how much money you're seeking?
HelloGiggles asked top career execs and life coaches for tangible tips and steps you can take right now to get ready to ask for a raise. You've done the work already, and now it's time to step into the rest of the year earning everything you deserve.
How to ask for a raise:
1. Look for signs that it's time to ask for a raise.
When it comes to negotiating a raise, timing can really be everything. Asking too soon can be the kiss of death, so it's crucial to keep an eye out for key indicators that a change in your salary is necessary. Tom Dezell, career advisor and author of Networking for the Novice, Nervous, or Naïve Job Seeker, pointed out a number of scenarios to HelloGiggles where a raise is earned.
"Have your job, responsibilities, or workload changed? Have you demonstrated new skills and capabilities? Did you complete a recent project very successfully? Perhaps you've earned new education or certification credentials," he says. "You also may learn that others in your capacity at the company earn more or that individuals at other companies in your field and area earn more."
Rachael Bozsik, a confidence strategist and the CEO and founder of The Brand Girls, tells HelloGiggles that before you go in for a raise, you should be well-versed in the tangible value you bring to the company. "I am talking time, energy, and money," Bozsik says. "Showcase your value, sister! Prove that you are an asset."
However, there is also a time of year when it's traditional to ask for a raise. Dan Schawbel, author of Promote Yourself and Me 2.0, says you should talk about increasing your salary during your annual performance review.
"If your salary isn't being reviewed annually, then you should speak with your manager towards the end of your fiscal year," he says. "If your manager decides to not give you a raise in a given year, without a clear reason why then it's time to look for a new job elsewhere. Asking for a raise gives you an indication of the health of your company and your status and value."
2. Communicate with your boss—often.
According to a survey from monday.com, a team management platform, more than half of employees go the entire week without communicating with their boss to share what they're working on. So something you can do today, right now, is to have regular check-ins to report the status of any projects you're managing. Additionally, Leah Walters, head of communications at monday.com, stressed the importance of learning exactly how your boss likes to communicate: in person (if it's safe for you to meet or be in the office right now), via email, Slack, or virtually over Zoom or another video software. "Asking your boss how they would like to be kept in the loop maximizes your chances that they will see your contributions and notice your progress," she says.
3. Write out a list of your achievements.
While we might all think we deserve a raise because we just do, our bosses want to know exactly why we think we've earned it. That's why we need to spell things out, says digital marketing executive Lorena Garcia. "Create a list of what you have achieved over the past year and the impact those actions have had on your department or the company as a whole," she advises. The impact can be how you saved the company money, made your boss's life easier, or even how you helped the company overcome a major hurdle.
Coach and author Marion E. Brooks adds that it's key to show how you've gone above and beyond your current pay rate and even title. "I have had people ask me for raises because they did the job I was already paying them to do," says the What You Don't Know is Hurting You author. "If you believe you have delivered superior results, identify three to four clear examples that you can share with your manager."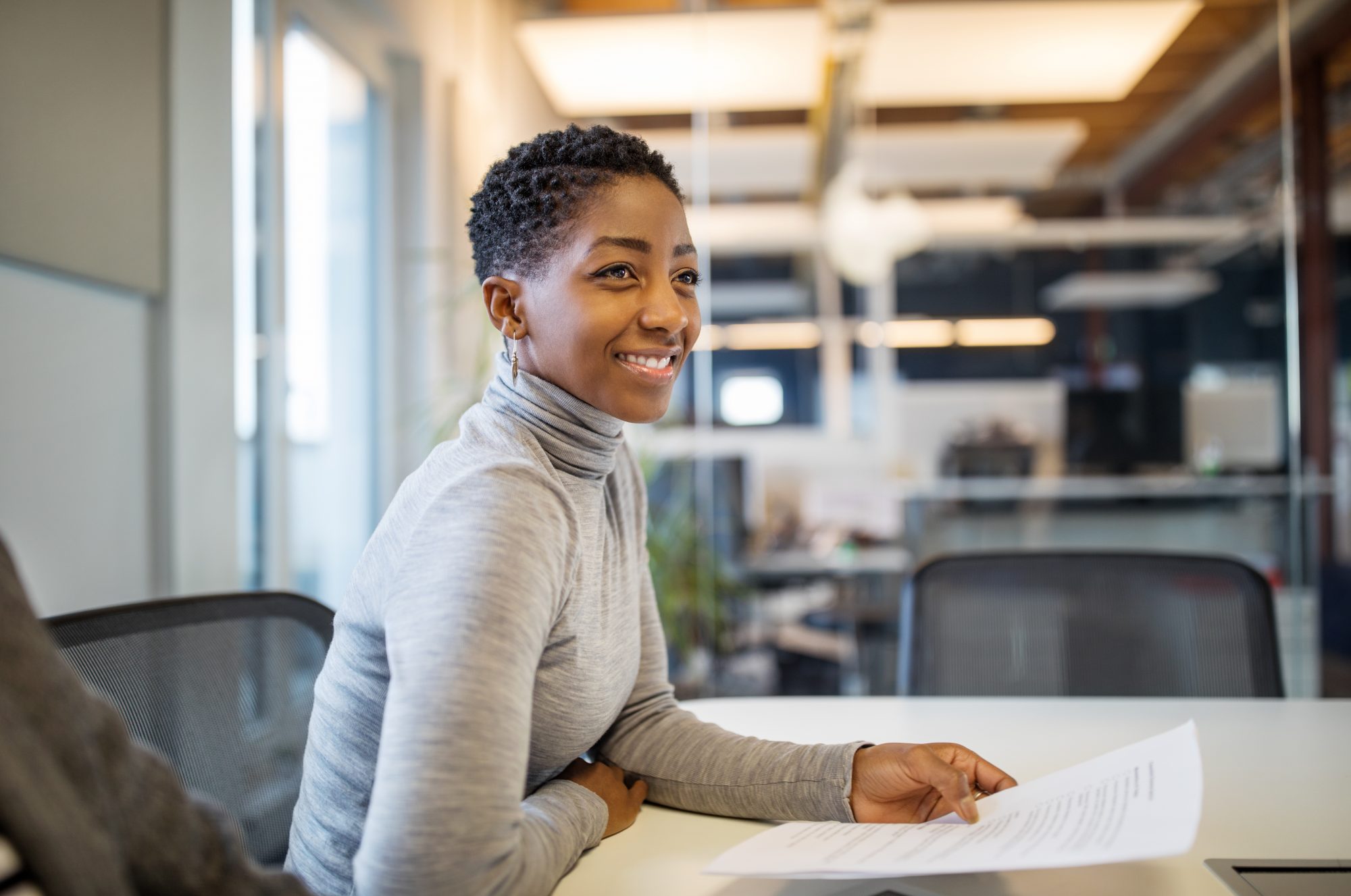 4. Plan how you want to contribute moving forward.
Garcia notes that superiors respond positively to employees who have a plan for the future. "It's important to not only bring to the table the achievements you have made, but also ideas for the future. It shows your dedication and passion for your job," she explains.
Lauren Berger, author of Get It Together: Ditch the Chaos, Do the Work, and Design your Success, agrees with this sentiment. She recommends emphasizing to your boss how you hope to grow alongside the company. "I know that this is something I want to hear from team members," she says. "Who wants to waste budget on a team member who's out the door?"
5. Know your number.
So you've started communicating more with your boss and have your achievements clearly defined, but wait, do you know how much of a raise you want and what the percentage increase is from your current pay? "Saying 'I deserve more money,' or 'I want a raise' is ambiguous. A penny is a raise. You have to be clear about what you believe you deserve," says Brooks. If you're unsure of a good number or starting point, check a site like Glassdoor to see what the average salary is for someone in your geographic location and position.
6. Visualize your ideal outcome.
You've got your ducks in a row, but there's also power in visualization. Life coach Stacia Pierce believes in affirmations. "Create a goal card for your raise," she says. "Write your intention in the present state: 'I am so grateful and happy to have gotten a raise in the amount of __________.'" This can be a card you keep in your wallet, a sticky note on your mirror, or any written visual reminder of your future achievement.
7. Request a meeting.
Now that you have prepared, it's time to ask for a meeting with your boss—whether that takes place in person with safety measures in place, or virtually over a Zoom call.
"Be clear that the meeting is to review your performance instead of mentioning that you're looking for a raise," Schawbel advises. "You want to show your manager that your focus is on your contributions instead of just asking for more money."
8. Plan your presentation.
Having some tact is essential to a successful salary negotiation. You can't just walk or logon to the meeting and demand more money. "Start out by showing appreciation for what the company has done for you so far, then go into what changes in your role or information you have learned have to lead you to believe your compensation may need adjustment," Dezell says.
In the case of a more traditional review, Schawbel suggests starting the discussion with letting your manager discuss your contributions and how they feel about them. "By doing this, it will indicate how likely you are to get a raise. If they don't appreciate your contributions, then it will be unlikely you will get a raise," he explains. "Also, by asking for their opinion first, it makes it much easier to have the discussion especially if you're feeling anxious about the meeting."
What is most important, though, Bozsik says, is being prepared and organized with your information. "Organize your accomplishments, put them into a professional document, print them out, or feel free to put together a 10-slide Power Point." she says. "Be fluent in how to articulate your value to the company."
She also adds, "Be ready to share exactly what you are seeking. This may be an increase of 1% in your commission, an opportunity to be paid time-and-a-half on a specific project, raise, promotion plan for the next 3 months, etc."
9. Have a backup plan, just in case.
Not to be a Debbie Downer, but sometimes even after you've prepared, are on your A-game, and have more than earned your raise, it just doesn't happen. This can be the result of company downsizing, changes in your industry, or, in the current climate of the pandemic, some businesses may have holds on hiring, promotions, or payment increases. Before you even go in to discuss the raise, Berger says to have an alternative plan in mind in case things don't go your way.
"It's always worth asking for more, but you also need to plan what you are going to do and how you will react if you don't get more," Career Queen founder Lauren Berger says. You may decide you want to keep the line of communication open to broach the subject in the next six months, or it may mean you start seeking other opportunities. However, Dezell warns, it's important to keep your search confidential if the only way to more money is a new job. Either way, it's important to have a game plan that works best for you.