How to apply bronzer like a pro, according to makeup artists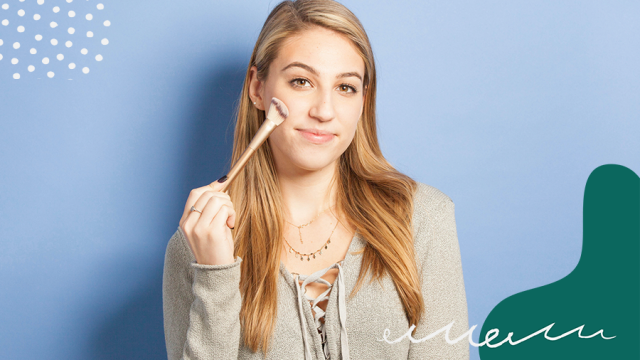 Listen: No matter what the season, we all want that coveted, just-stepped off the beach glow. And besides self-tanner, the easiest way to achieve that is with a bronzer. No, we're not talking about that middle school bronzer that was just a bit too sparkly or a bit too orange and made you look like you were part of the cast of the Jersey Shore. We're talking subtle, matte, or slightly shimmery shades that add depth to your face, lift your cheekbones, and contribute to an all-around warmth. How does that sound for a sun-kissed glow?
To make it easier, we tapped two professional makeup artists for their top tips for how to apply bronzer so that you can get glowing in under 60 seconds. With this easy, 3-step application, your complexion will be complete. Trust us: If you haven't made bronzer a regular part of your beauty routine, you soon will.
How to use bronzer:
Start by choosing a shade that's right for you.
"A general rule of thumb is the more pigment in your skin, the warmer your bronzer can be," says expert makeup artist Mary Irwin. "A rich bronze with a lot of red in it is good to give dark skin a glow. If you're paler, a light neutral bronze that looks almost beige will give you the color you're looking for without turning you into an Oompa Loompa."
Below, some our Beauty Crush Awards best bronzer winners:
For fair skin try: Maybelline New York City Bronzer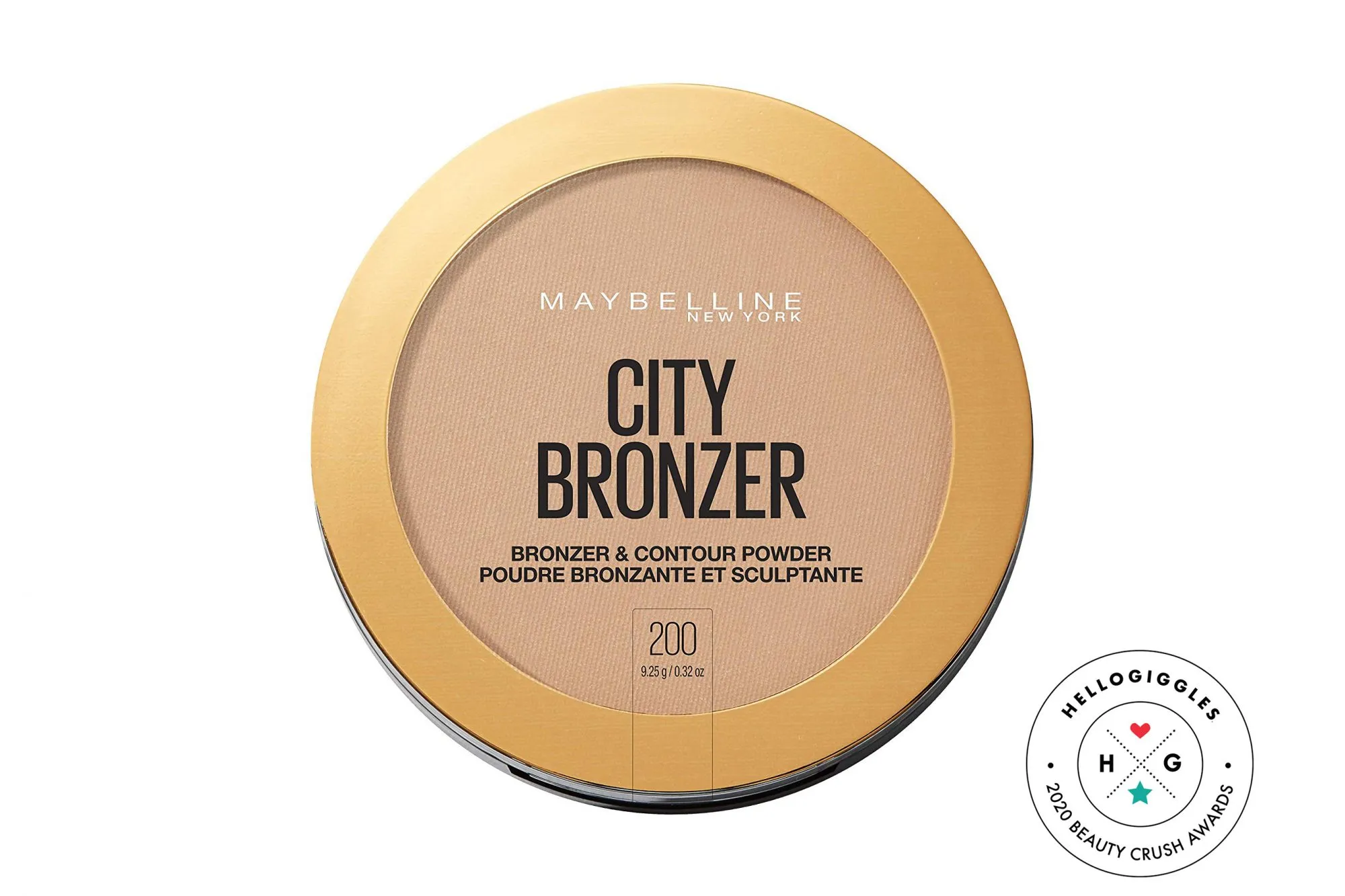 Shop it! Maybelline New York City Bronzer, $7.98, amazon.com
The smooth, matte beige of Maybelline's bronzer is neutral and subtle enough to add a bit of healthy color to paler cheeks, without looking too orange. It's my personal go-to in the winter months.
For medium skin try: Marc Jacobs Beauty O!Mega Bronzer Coconut Perfect Tan
Beauty pros and novices alike rave about this ultra-blendable powder bronzer that's especially flattering on medium skin-tones. It'll give you a gorgeous bronze finish that's not overdone—oh, it and smells just like the beach.
For deep skin try: Fenty Beauty Sun Stalk'r Instant Warmth Bronzer in Mocha Mami
Fenty Beauty's wide shade range is part of the reason the brand is so beloved, and this deep bronzer with warm red undertones looks stunning on darker shades.
Grab the right brush.
Irwin explains that the kind of brush you use when applying bronzer will have a huge effect on the way the pigment is placed on your skin.
"In general, the larger and fluffier the brush is, the less pigment it deposits. Alternately, a smaller brush will pick up and place a lot more color," she says.
If you're new to using bronzer, try a fluffy, tapered brush that allows you to have some control without picking up too much pigment.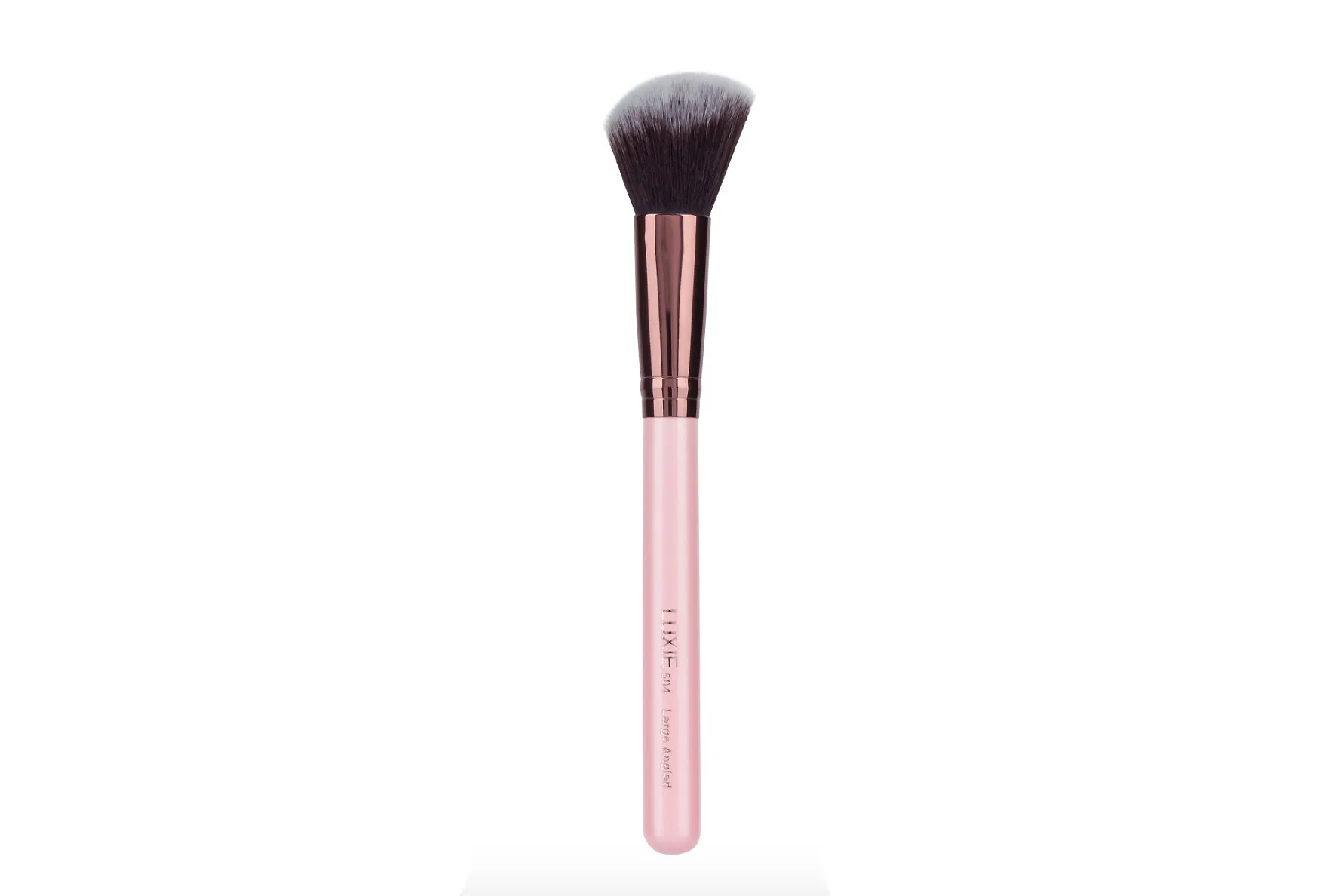 How to apply bronzer:
When applying bronzer, think of where the sun would naturally hit your face—namely the high points, very gently down the center, and around the perimeter.
"Placement is so important," says Irwin. "The first place you touch on the face puts the most color on, so think about where you want to be the most tan, and apply with that in mind."
And just so you know: Bronzing your face and contouring your face are two different things. Bronzer is designed to warm up the complexion and give a sun-kissed glow, while contour is designed to give the effect of shadow and dimension on the face—so this isn't about creating harsh lines but rather gentle strokes of color.
To do this, Irwin advises swiping a "3" shape around your face for the most natural glow.
1Start at the hairline.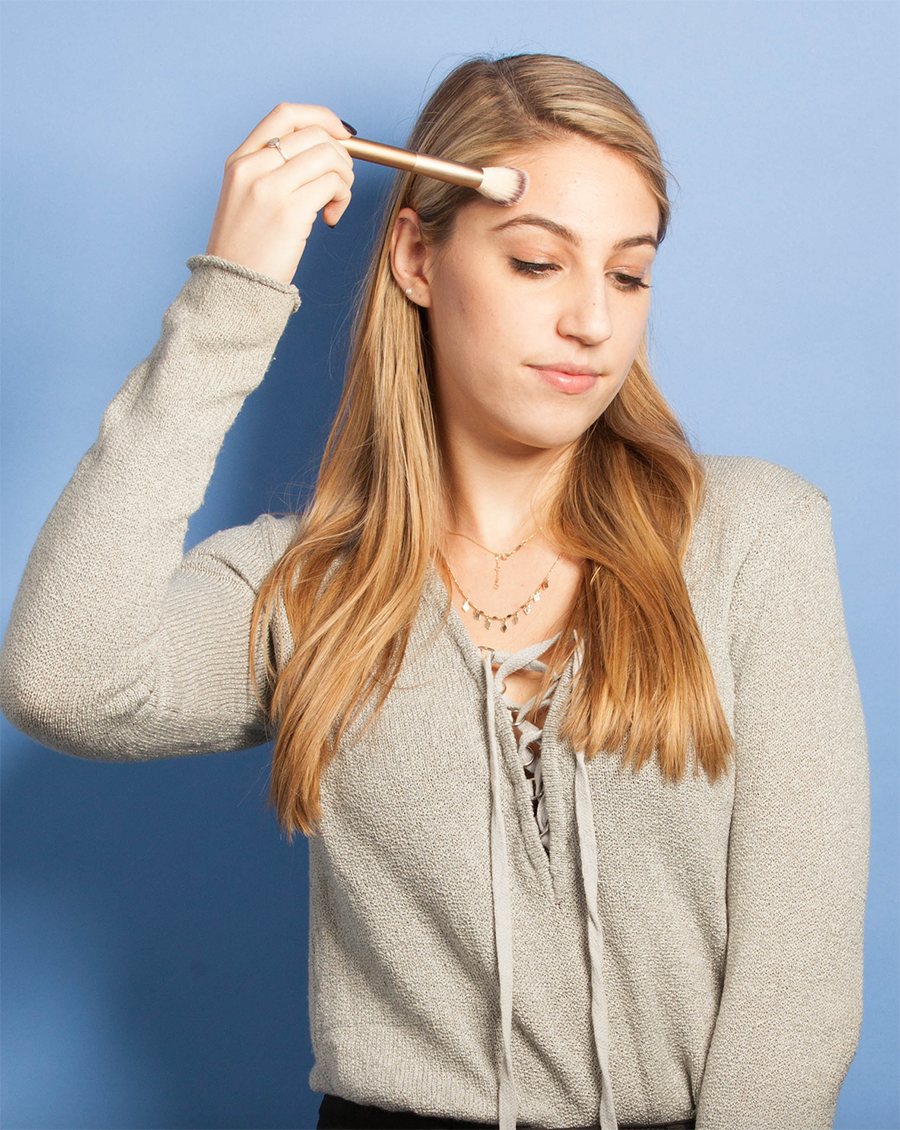 Begin by sweeping the brush at your hairline and working it down towards you cheekbone.
2Brush underneath your cheekbone.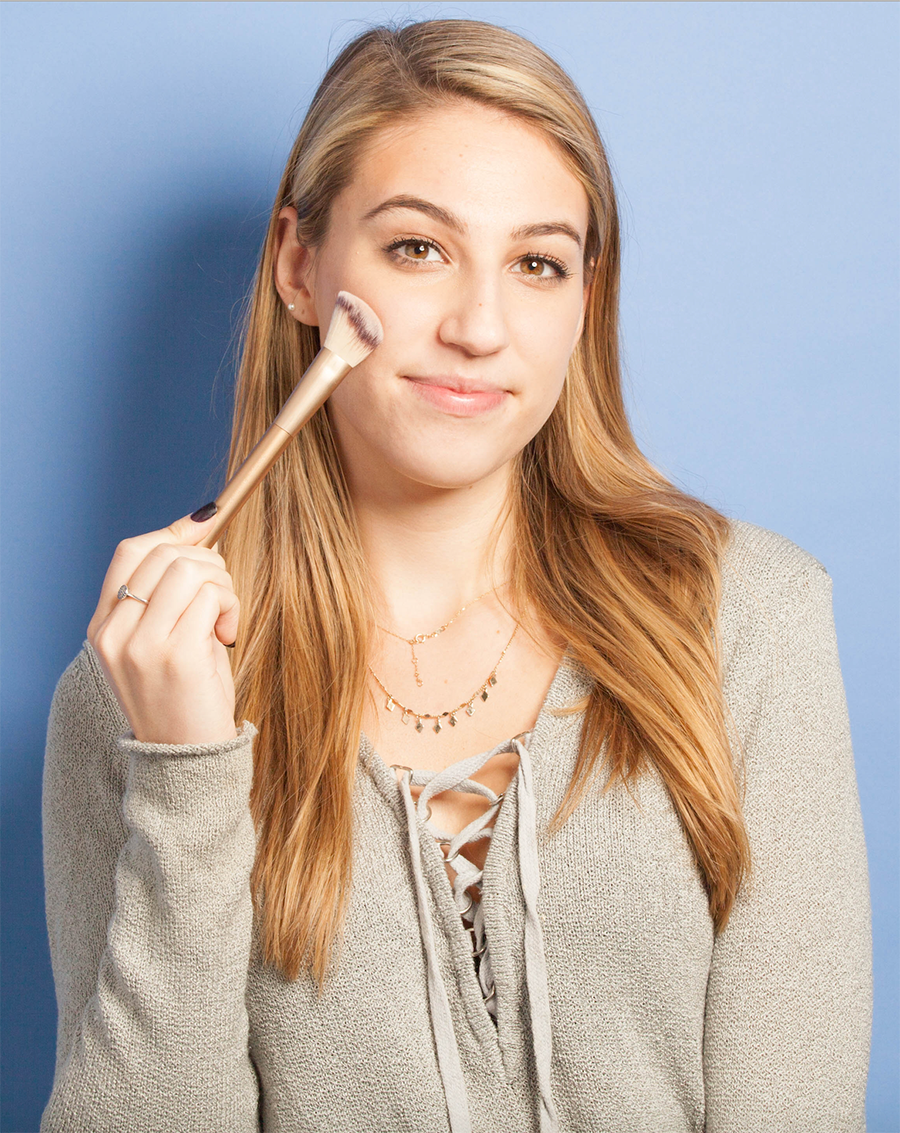 Next, apply the bronzer in the hollows of your cheekbones.
3Buff under your jawline.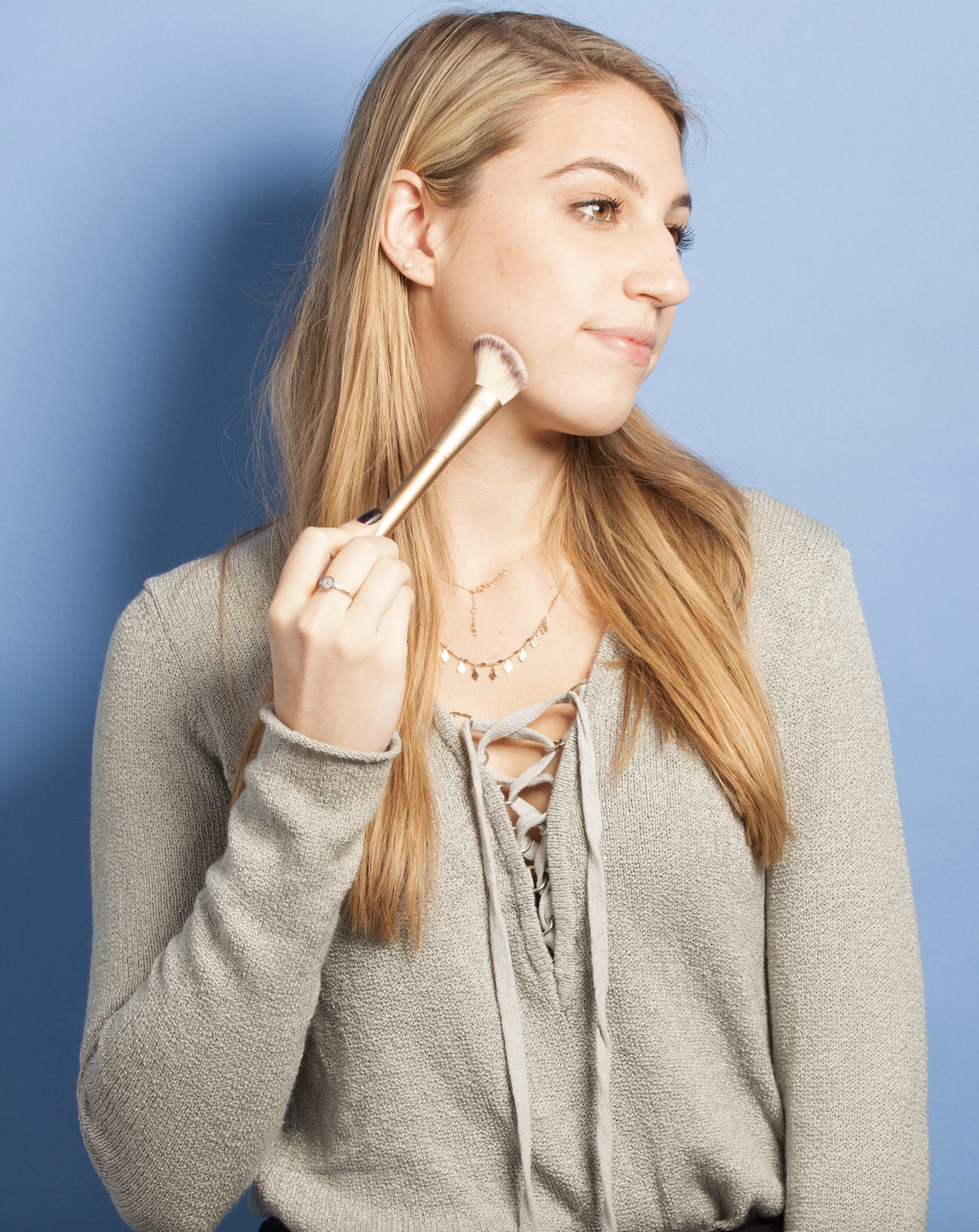 Finally, buff out the excess color on your jawline. Think of the application as one swift motion that touches all of the points on the perimeter of your face. Then, you can go back in and put a bit more pigment in the places you want, like under the cheekbones. You can build up the color as you go.
More tips for using bronzer:
Try a liquid formula.
While powder bronzers tend to be the most popular and user-friendly for your face, you can really amp up your look with a liquid bronzer.
Apply the formula to a beauty blender if using on your face, or add a few drops to your shoulders and collarbones for a full-body glow.
Apply it as an eyeshadow.
Makeup artist Kenny Screven also loves to use a tap or two of bronzer as a warm eyeshadow. "Most of the time bronzer looks really amazing on the eyelids," he says. "Especially for a natural glow-from-within look. This is a tip and trick a lot of makeup artists use. It will then match the bronzer on your face, giving you an effortless, full-face warmth."
Apply setting spray before your bronzer.
Another favorite tip of Screven's is to set your face of makeup before applying bronzer. "Always set your face first then apply bronzer," says Screven. "It's the perfect topper to all makeup looks and keeps the definition of the person's features." This way, the rest of your makeup won't look muddy.