A Guide to Air-Drying Each Hair Type, From Straight to Coily
Use these expert tips for the best results.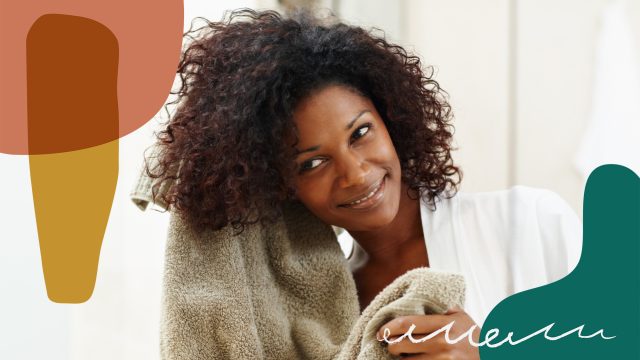 Let's be real: Blow-drying your hair can be quite the chore. Sure, it's a time saver if you're in a hurry, but the tired arms and sweaty neck you get from it can make the process a drag. If blow-drying isn't your thing or you want to try something new, allow us to suggest air-drying your hair instead.
Though it takes more patience to perfect than blow-drying does, air-drying your hair can give you healthier hair, more frizz control, and a more relaxed look. Since air-drying looks a little different for each hair type, we asked two hair experts—celebrity hairstylists Irinel de Léon and Ona Diaz-Santin—to give us a range of styling advice. So, whether you have hair type 1 (straight), 2 (wavy), 3 (curly), or 4 (coily), you can still get the most out of your air-dried hair. Keep reading for tips and tricks that will make your low-effort, air-dried hair look like it's straight out of the salon.
How to Air-Dry Straight or Type 1 Hair
Volume is key for people with straight hair, and it's something that can be lost when the blow dryer is taken out of the equation. Don't worry, though; there are some simple ways to give your hair extra body without the heat. For starters, make sure you're using a volumizing shampoo and conditioner in the shower.
Shop it! Bumble and Bumble Thickening Volume Shampoo, $28, sephora.com
Once you've stepped out of the shower, stay away from adding lots of styling products to your hair since it can weigh it down and make it look flatter. However, de Léon says that the one product you should always take advantage of is a volumizing spray. She specifically recommends the Ouai Volume Spray, which you can spray at the roots on damp or dry hair. To build extra volume, flip your hair upside down when applying the spray to give it extra oomph.
Shop it! Ouai Volume Spray, $26, sephora.com
How to Air-Dry Wavy or Type 2 Hair
As a rule of thumb, Diaz-Santin says that the more textured the hair is, the heavier the product she tends to use. She says that she likes air-drying hair since it allows her to "go heavy-handed with a light product so that the result will be airy versus tacky."
For wavy hair, de Léon recommends the Ouidad PlayCurl Amplifying Foam. After raking the product through wet (but not dripping) hair, she recommends using a microfiber towel or cotton T-shirt to scrunch and squeeze the moisture out instead of rubbing hair dry with a towel since that could damage the hair. "When you use a microfiber towel or T-shirt, it enhances the natural texture of the hair and gives you very pretty, natural waves or curls.
Shop it! Ouidad PlayCurl Amplifying Foam, $26, amazon.com
How to Air-Dry Curly or Type 3 Hair
For type 3 curls, de Léon says the method is about the same as it is for type 2. However, instead of using the foam product, she recommends something a bit heavier, like the Ouidad VitaCurl Define & Shine Gel Cream or Advanced Climate Control Styling Cream. These products will work harder to lock in moisture while also giving your curls more definition. She also adds that if you have super thick hair, you should always apply the product in sections, raking it through piece by piece to ensure your whole head is covered for uniform definition.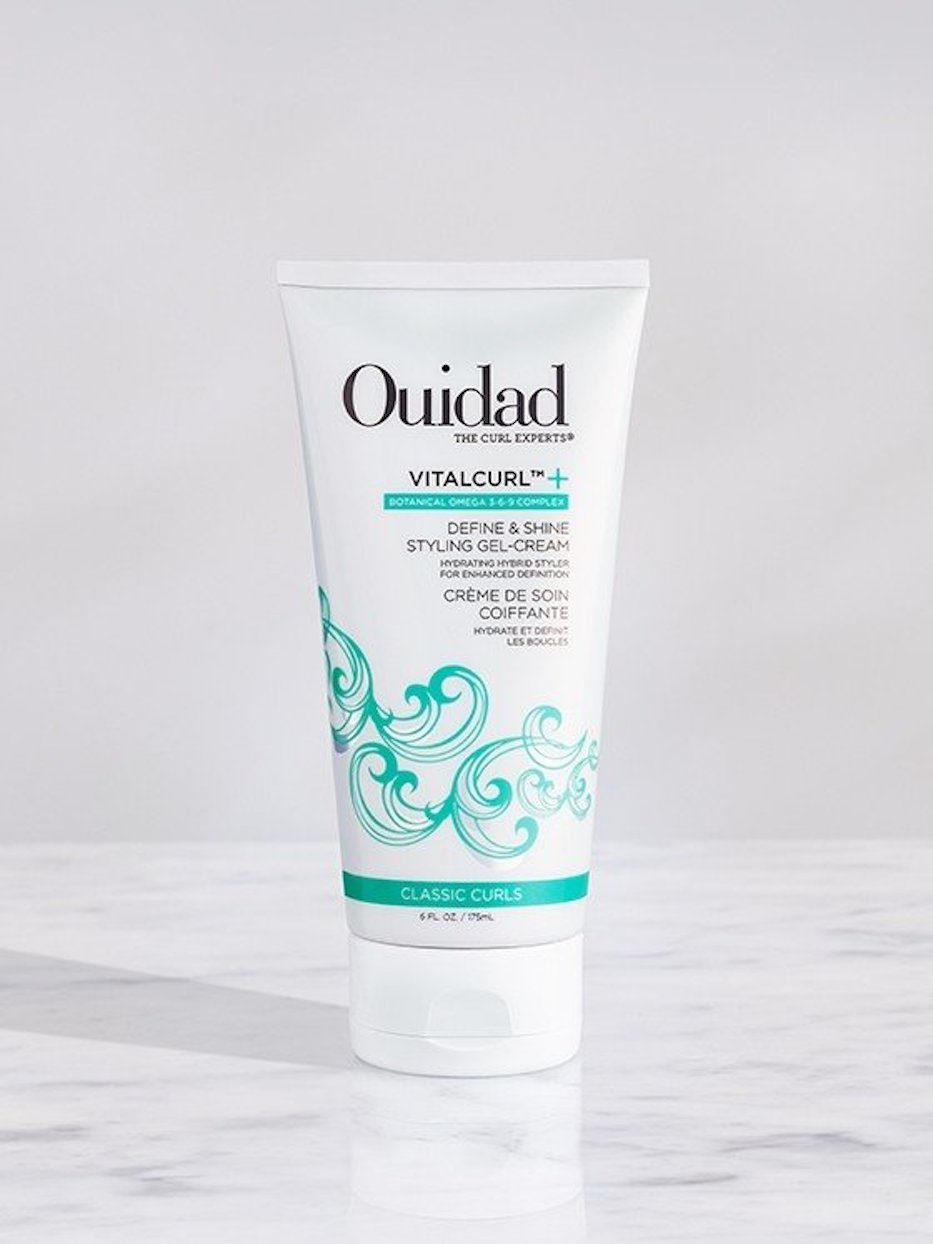 Shop it! Ouidad VitaCurl Define & Shine Styling Gel Cream, $26, ulta.com
That said, both de Léon and Diaz-Santin note that some people have different textures and curl patterns on different sections of their heads. So if your hair is extra curly on top but wavier in the back or on the ends, you may want to apply less product to the less curly sections to give your strands more targeted care.
After your curly hair dries, you may notice that some sections are clumped up, but de Léon says this is a good thing. "Clumps will always tell you that you're going to have frizz-free and super defined wavy or curly hair," she explains. To break up the clumps, you can put a small amount of oil, like the Jojoba Oil Hair Serum by Pattern, on your fingertips and gently pull the pieces apart, starting from the bottom of each strand.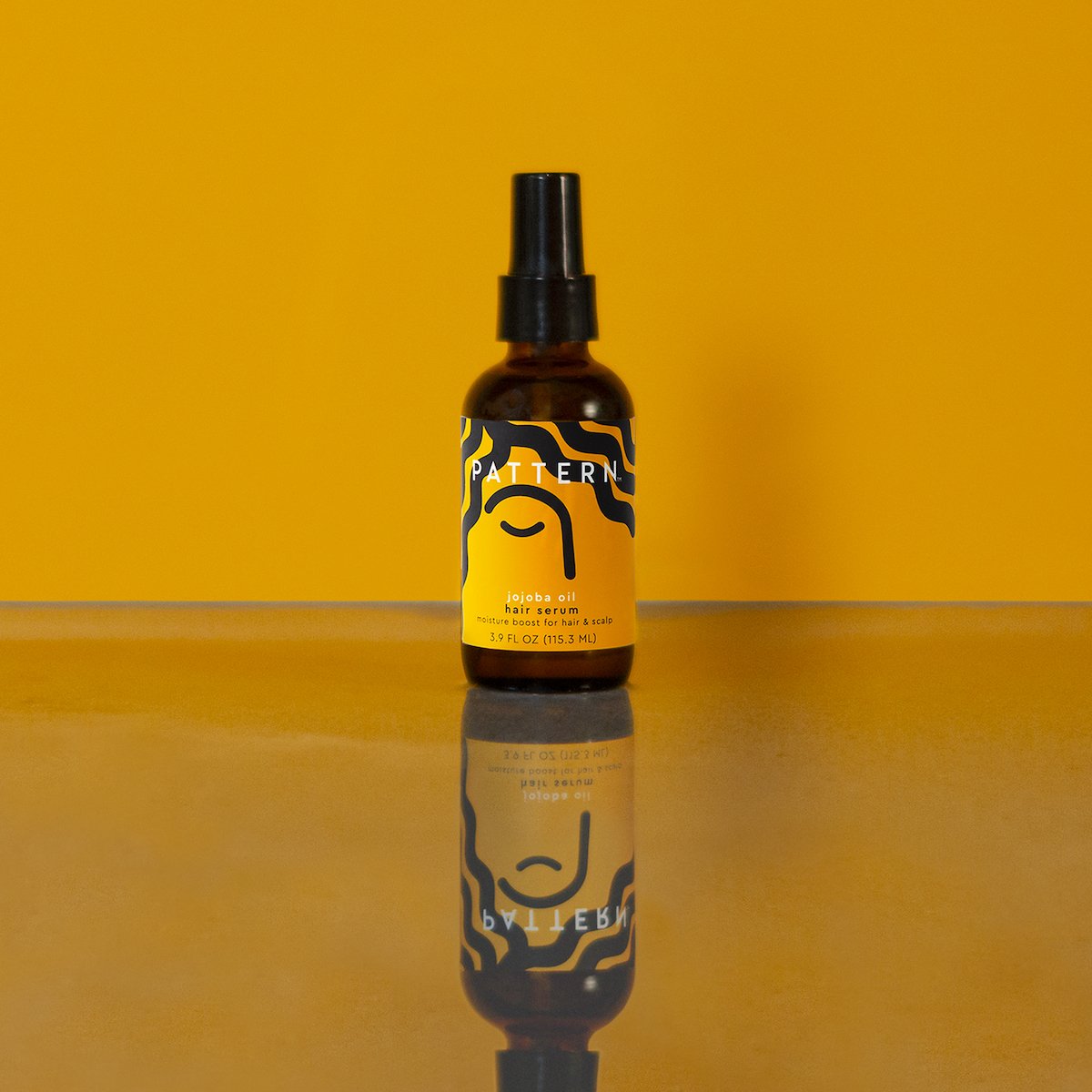 Shop it! Pattern Jojoba Oil Hair Serum, $25, ulta.com
How to Air-Dry Coily or Type 4 Hair
For coily hair, lack of volume isn't typically an issue, so nailing the perfect air-drying method is more about locking in as much moisture as possible to keep curls healthy. De Léon describes coily hair as nearly "water-repellant," meaning that it won't absorb water or lighter products the same way thinner hair types typically do. To ensure your products are penetrating the hair, de Léon recommends using a thick and custard-like styling product, like this Chia + Flax Seed Coil Custard by Briogeo.
Shop it! Briogeo Chia + Flax Seed Coil Custard, $26, sephora.com
Apply the product section by section, raking it through and twisting pieces around your fingers if you want more definition. Since coily hair won't stay wet as long as other hair types, you can also keep a spray bottle of warm water closeby in case you need to dampen your hair as you style it. Once you've applied product throughout your hair, you can use the same process to gently scrunch out some of the excess moisture with a microfiber towel or T-shirt.
Though you may be tempted, de Léon cautions people with type 4 hair to never apply oil to wet hair. "Although it may dry as if it's beautiful and shiny and luscious, it's like mixing oil and vinegar. It will just sit on top of your hair and it will never absorb into the cuticle," she explains. Instead, if you're looking for extra shine, rub some oil on your fingers and run it through your hair once it's completely dry.