8 ways to achieve thicker eyebrows when you've over-plucked, tweezed, or waxed them
We are no longer living in the '90s when thin brows were a big beauty trend, no matter how fierce Rihanna looked on the September 2018 cover of British Vogue. Flash forward to 2020 and you'll see that thick, luscious brows are all the rage. Unfortunately, not everyone is blessed with naturally thick brows, and you may be wondering how (or if) you can get your brows to grow thicker.
For most of my life, I've had full brows. But, after struggling to find someone to groom my brows in college, I opted to shape them myself. Then, I noticed that my brows started thinning out drastically. I was devastated, considering I had finally grown to love them. I began looking for how I could make my sparse eyebrows grow back thicker. With a lot of time, patience, and commitment, I finally got my brows full again and have been maintaining them over the years. So yes, you can make your eyebrows thicker, but it does take a bit of effort.
Whether you're aiming to achieve naturally thick brows, or just to make them look fuller, here are eight easy tips and tricks to get thicker eyebrows:
1Cancel all brow appointments and leave your brows alone for a while.
The most obvious—and least appealing–way to get thicker eyebrows is by doing absolutely nothing to them. This means no hair removal of any sort (which also means no tweezing!) and allowing them to grow out on their own. Though this growth stage can become annoying, not tampering with your brows will help them become thicker.
According to the licensed esthetician and marketing manager for Perfect Brows NYC, Shirin P., some methods of brow grooming may be more beneficial to your brow growth/thickness than others. "Threading is an age-old Indian method of brow hair removal, and the most gentle and customizable means of brow grooming," Shirin tells HelloGiggles. "Unlike waxing and tweezing, cotton thread removes hair from the surface without risking damage to the actual hair follicle." With waxing and tweezing methods comes a lot of pulling on the hair. If not done correctly, they can cause hair growth to be stunted, explains Shirin.
2Use products that will help you create the illusion of thicker brows
Even if getting naturally thick brows is your goal, using makeup in the meantime is a great way to create the brows you're striving for. Licensed MUA and beauty blogger China Bell offers up some major advice on finding the right product. "I like to go places where I can actually try the product before buying. Ulta and Sephora are great because you can really play with the products to see if you like them," says Bell.  She also likes to read reviews on the products so she can get an idea about the pros and cons. "At the end of the day, it all comes down to preference. I have three different brow products that I swear by (for myself and clients): MAC Veluxe Brow Liner, NYX Build Em Up Brow, and Benefit Gimme Brow," says Bell.
3Try a treatment that fluffs up your natural eyebrows.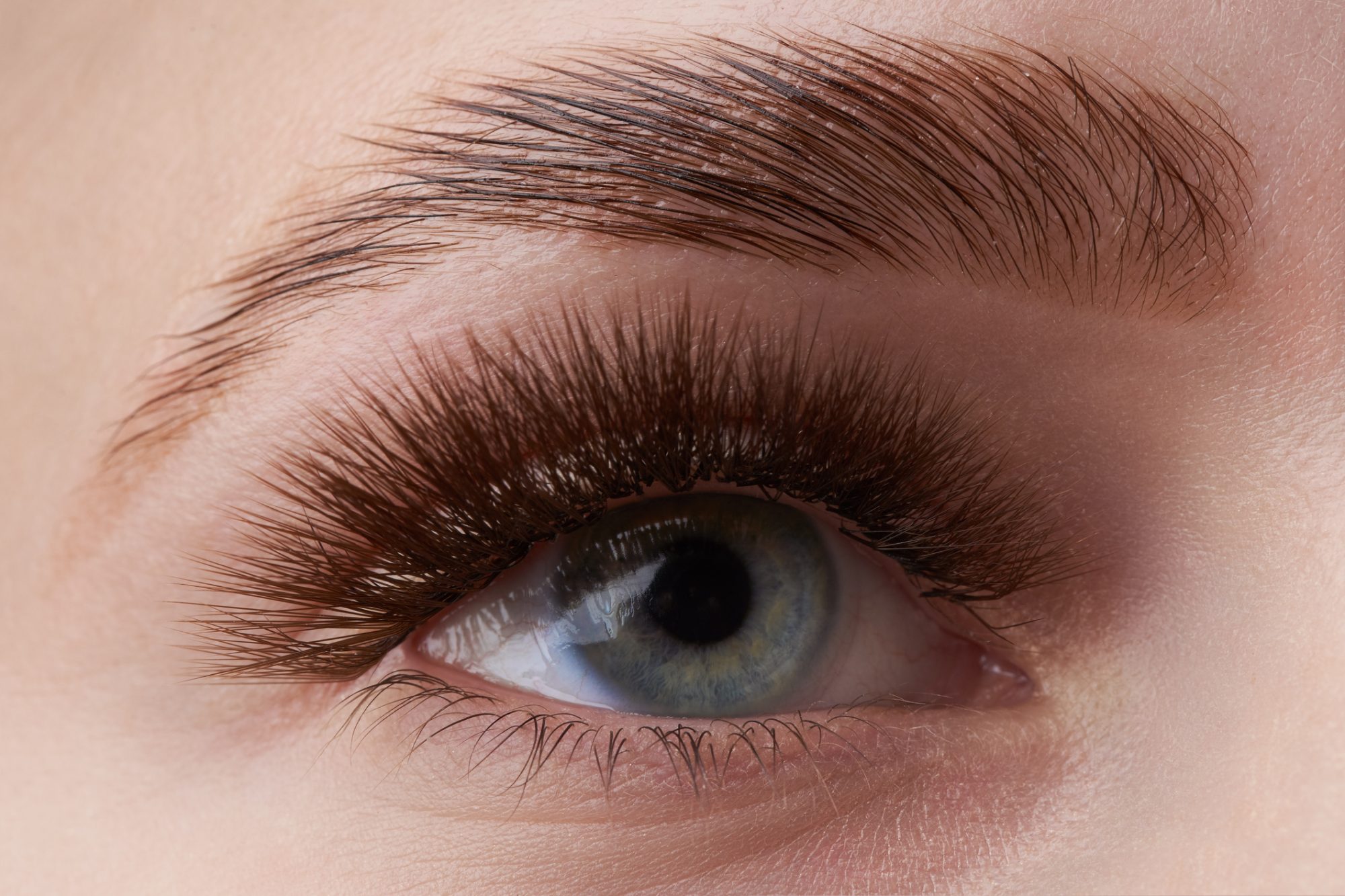 Kind of like a perm for your brows, according to BBB London, "brow lamination is a brow treatment that works to redirect and set your brow hairs to your desired shape so that you get the most fullness out of your natural growth." It basically uses two lotions: one that softens the hair cuticle so the existing brow hairs can be shaped to your desired style, and another that sets them into place.
Awkward gaps, thinning, and sparse spots can easily be camouflaged, and there is no down-time, so you'll walk out of the salon with natural brows that appear thicker and more groomed immediately.
4Try using a natural oil that promotes thickening and growth
Eyebrow hair may not grow exactly like the hair on our scalps, but it's hair nonetheless. Oils known to promote hair growth can work wonders for brows, as well. Though some oils, such as the ever-so-popular castor oil, have not been scientifically proven to grow hair, they can still provide conditioning for the present hair—which may be beneficial in the long run.
5Use a serum that promotes brow hair growth
Used in conjunction with a natural growth-promoting oil, you may be able to see optimal results on the road to thicker brows. A great serum to try is the GrandeBROW Brow Enhancing Serum. It may be an expensive route but many people rave about how well it works.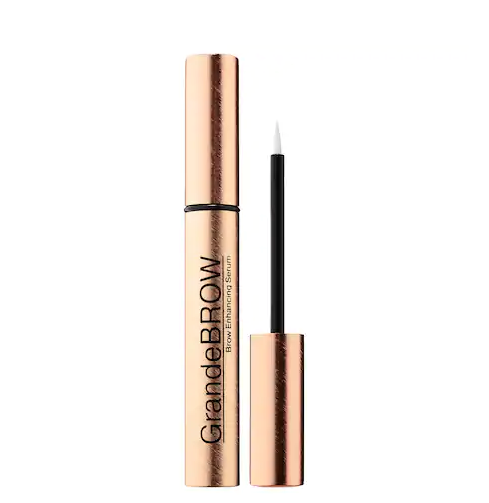 6Exfoliate and moisturize the brow area
When you're exfoliating your face, don't be afraid to focus on the brow area just a bit. Much like other areas of the body, exfoliating helps to pick up dead skin cells and anything that may be blocking or stunting hair growth. Moisturizing around the brows also helps make brow waxing, threading, or tweezing more gentle. "Dry skin can sometimes cause brow hair to be more painful," explains Shirin. "Properly prepping your skin, especially in the colder months, can soothe the pain, maximize your skin's health and promote healthy-growing brow hair."
7See a professional brow specialist who can cater to your brows
Going to any old waxer may wreak havoc on your brows in the long run. Most waxers who don't specialize in brows typically take off way too much hair, stunting brow hair growth further down the line. According to beauty blogger Ashley Hall, building a relationship with a brow specialist is the key to thick, healthy brows. "A brow specialist actually shapes your brows according to your face shape," says Hall. "The around-the-way spots don't create shapes—they're just taking off what's there. [During] my first appointment with Taryn (of Taryn Brows ), she knew how much to take off and where to help with my shape, versus just taking off hair randomly."
Shirin agrees that the right brow specialist can make the ultimate difference on your brows. "Even if you don't have thick full brows naturally, a true brow specialist can create a nice shape on your brows without going overboard removing unnecessary hair," she says. Sometimes it's not a matter of growing out your brows, but retaining the brow hair you do have.
8Switch the side of your face that you sleep on
Brows are sisters, not twins, but you don't want them to turn into second cousins. Sleeping on the same side of your face regularly stunts the growth of your brow on that particular side. Though it may not be easy to change from the sleeping position that makes you most comfortable, you may want to consider it for the sake of your eyebrow growth.
We might not all be able to grow iconic thick brows like Brooke Shields or Priyanka Chopra, but with these tricks you can come pretty darn close.