6 cute, non-boring ways to tie a scarf
When the temps start to cool and we find ourselves reaching for that cute, cozy fall jacket, we officially begin readying ourselves for bundling season. You know, hats, scarves, gloves, the whole nine yards. But while scarves serve a functional purpose of keeping our necks warm, they are not just a cold-weather accessory. Like a piece of statement jewelry, a scarf can add a pop of color to an outfit or some polish to an otherwise basic T-shirt and jeans combo. Whatever way you choose to wear them, they're a versatile accessory that can be worn a multitude of different ways.
From the classic draped-over-your-shoulder look, which automatically adds extra dimension to your ensemble, to sophisticated side knots, each method of tying a scarf adds something different to your overall vibe and look. But in case you're like us and get into a rut of wearing yours in the same basic loop, here are some cute, unique ways to tie a scarf.  These scarf options come straight from the runway and are worn by some of our favorite designers and celebs, so you know they're ultra on-trend. Here's to tying something new.
How to tie a scarf in 6 cool, easy ways:
1Elegant half bow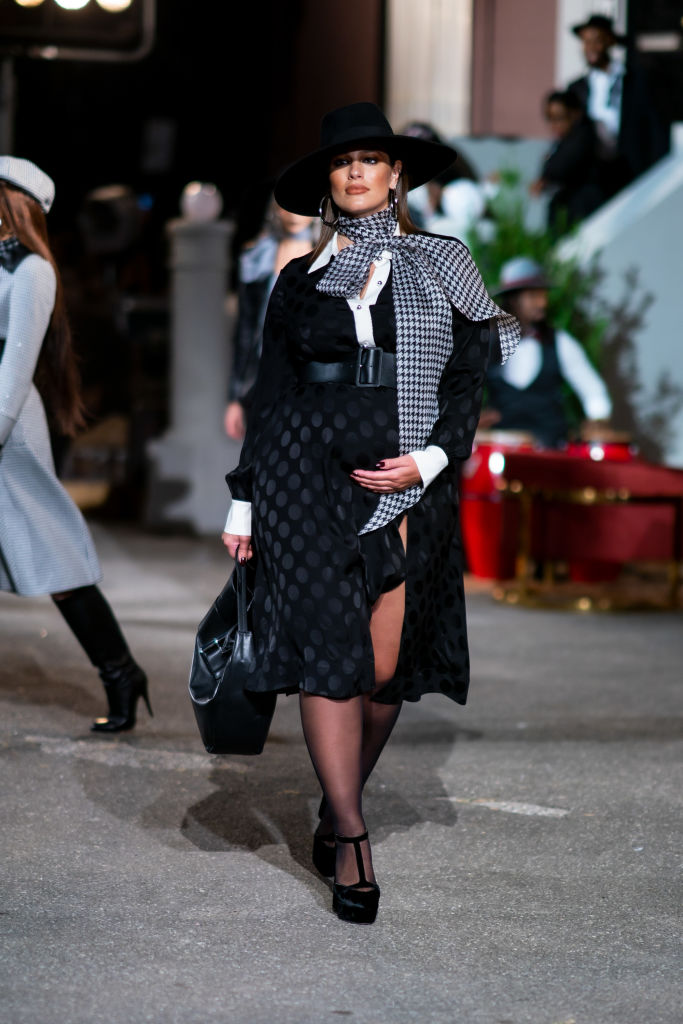 Ashley Graham walked Tommy Hilfiger's TOMMYNOW fall 2019 fashion show with a flowing black-and-white houndstooth scarf tied in a chic half-done bow. You can emulate the same look with a lightweight scarf by tying it into a full bow, then pulling out one loop and leaving the other one done for an asymmetrical finish.
3Throwback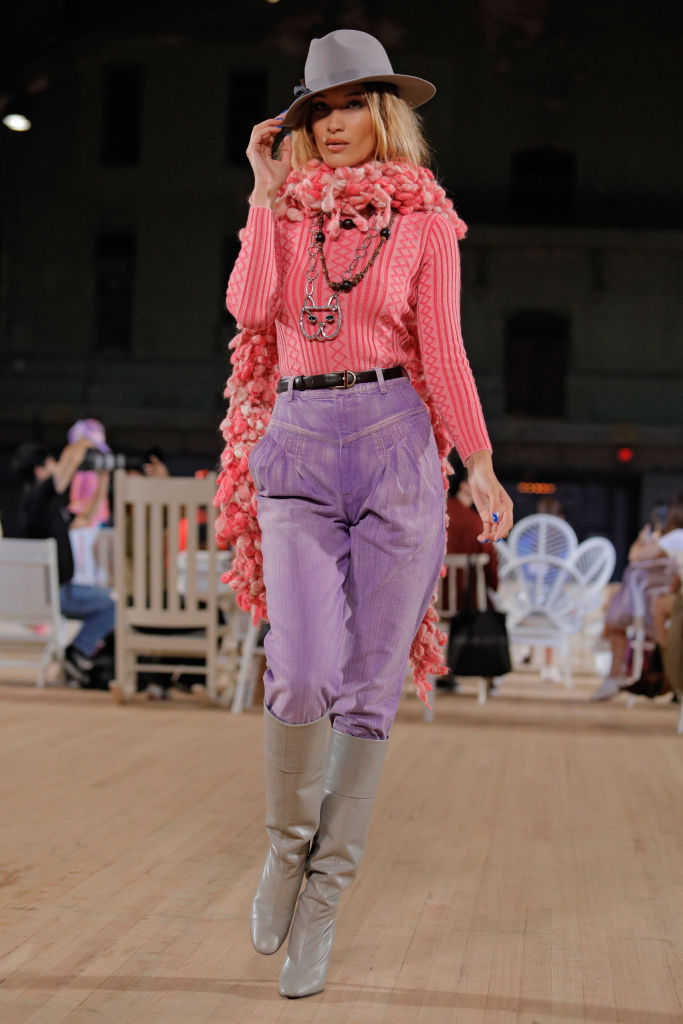 We love the way Bella Hadid rocked this textured scarf and knit sweater combo at the Marc Jacobs spring 2020 fashion show. It's just about as simple as it gets when it comes to how to tie a scarf, mostly because there is actually no tying involved. Simply wear the scarf backwards, letting the tails trail evenly behind you.
4Subtle side knot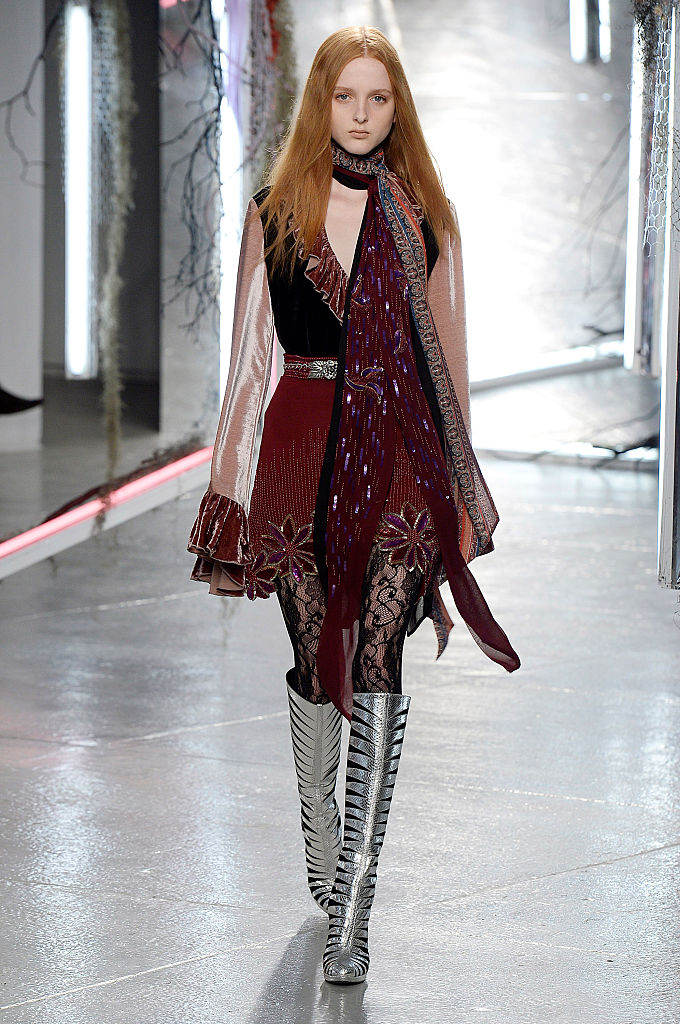 Tying a scarf into a side knot evokes a 1960s flight attendant vibe, but as this Rodarte model demonstrates, it can look super chic, especially when your chest or shoulders are otherwise bare. To tie a side knot, drape the scarf over your shoulders. Take one side of the scarf and pull it over to the side where you want the knot to be. Pull the other side of the scarf over the first and through to create a knot. C'est fini!
5Tied double loop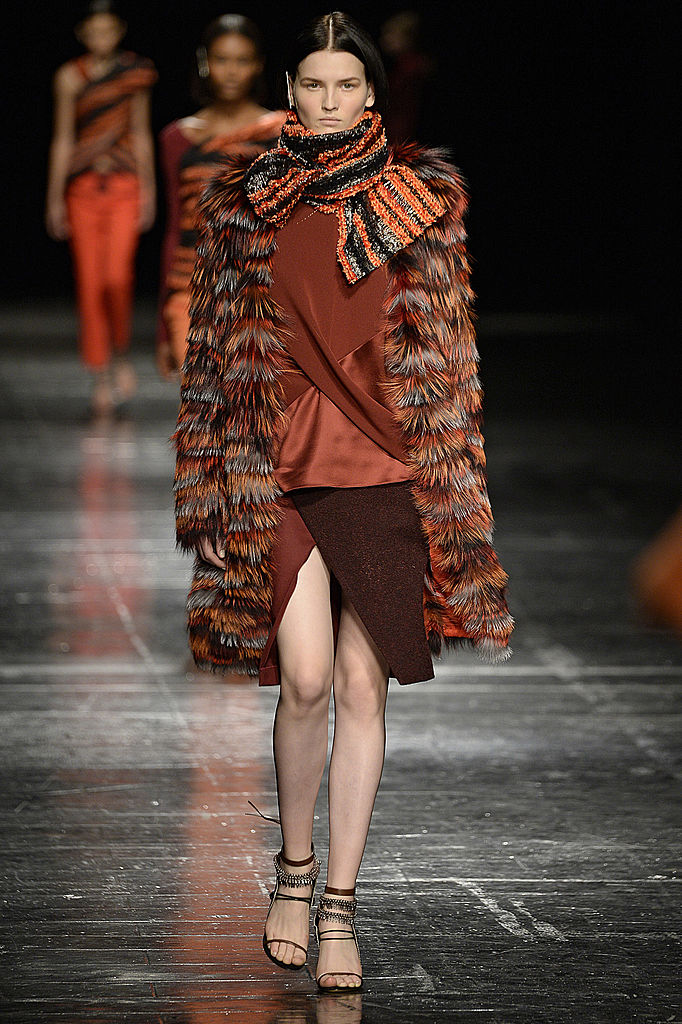 When you don't want a scarf to cascading down your chest or back, keep your loops tight and neat. Start by looping it twice around your neck (the same way you would an infinity scarf) and gently twist-tying the ends. For longer scarves, you can opt to tuck the ends in, or leave them out.
6Effortlessly over-the-shoulder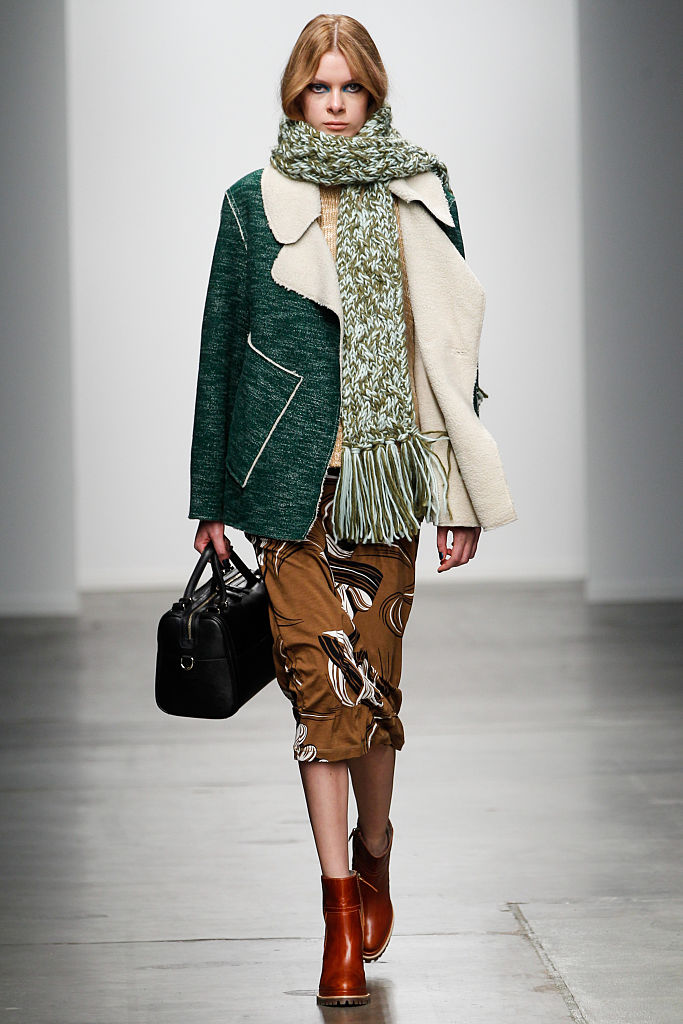 Opt for a cool, un-done look by simply draping a cozy, knitted scarf over one shoulder and leaving the opposite end in front. This works best with bulkier knit scarves rather than silky ones, since the weight of the material keeps it in place.
Classic loop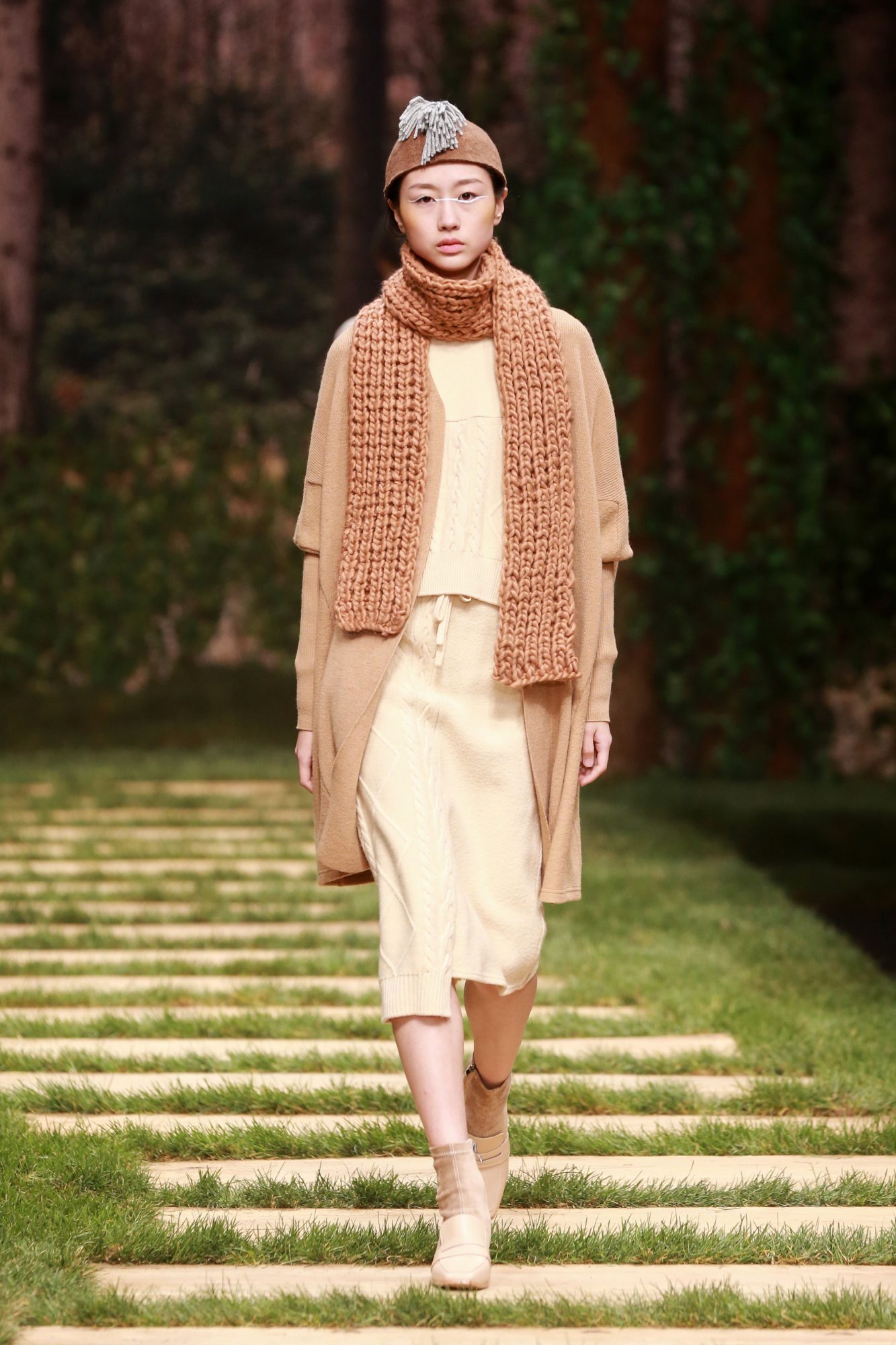 A single, basic loop around your neck it perhaps one of the most go-to scarf styles, and for good reason. It works with any type of scarf and material, making it a good everyday option. Start by draping the scarf unevenly around your neck, then looping the longer end around the neck twice, before letting it hang long. You can either tie the ends and tuck them in, or leave them evenly on either side.