This is how much money has been donated to Planned Parenthood in Mike Pence's name
They say the best revenge is living well, but Democrats are responding to Donald Trump's win with action — and the amount of money donated to Planned Parenthood in Mike Pence's name proves that the Vice President-elect's policies against women will not be tolerated or normalized.
Just two weeks after Hillary Clinton's shocking loss to Donald Trump, Planned Parenthood has confirmed that over $50,000 have been donated to the organization in Pence's name.
Although Pence has no shortage of anti-women policies, he is especially committed to restricting women's reproductive rights. Most notably, he spent four years vigorously fighting to pass a bill to defund Planned Parenthood.
At the time, the former governor of Indiana stated:
"If Planned Parenthood wants to be involved in providing counseling services and HIV testing, they ought not be in the business of providing abortions. As long as they aspire to do that, I'll be after them."
He kept true to his word and, due to the consequences of Pence's extreme anti-choice stance, there was a state-wide HIV outbreak in Indiana in 2015.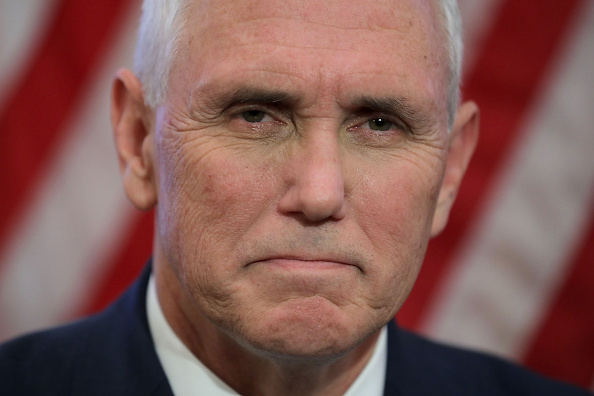 When he arrives in Washington, Pence will have a powerful platform to "go after" Planned Parenthood in a frightening manner that could negatively impact millions of women.
The organization's services include comprehensive healthcare and STD-testing and counseling for sexual assault survivors. For many women who have nowhere else to turn, the organization is nothing short of life-saving.
For this reason, it's critical that we support Planned Parenthood in any way we can. Luckily, thousands of Americans have proven that they're committed to fighting for this amazing organization that has provided so many of us with physical and mental healthcare. We won't be silenced, and Planned Parenthood will not be federally defunded on our watch.
Go here to donate to Planned Parenthood!