This is how much Kendall Jenner, the world's highest-paid model, made in 2017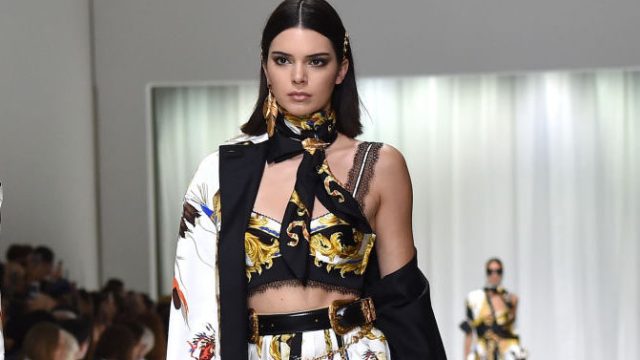 Have you ever heard of a young star named Kendall Jenner? Of course you have. Forbes recently announced that Kendall Jenner is now the world's highest-paid model. Previously, that honor belonged to Gisele Bündchen. Gisele is one of the most famous supermodels ever. (And a great singer, and a big supporter of Tom Brady and his Super Bowl wins.) Since 2002, she's always been near the top of the list, if not #1.
But now, Jenner is here to claim the title of highest-earning moneymaker in the modeling world for herself. Jenner, who is only 22 years old, is on the list for her very first time. And what a title to grab for your first time! So, just how much money are we talking? According to Forbes, the 22-year-old earned $22 million dollars over the past year.
Jenner, like her mogul family, is involved in what seems like a billion different things. Her earnings come from a combination of deals through Instagram and paid sponsorship through major fashion brands. Jenner also has her own clothing line and has worked with brands like Adidas, La Perla, and Estée Lauder. And of course, let's not forget about Pepsi. (Insert "embarrassed emoji face" here.) But in all seriousness, Jenner worked hard to earn the title.
https://www.instagram.com/p/BUw05XIDCzT
Oh, she's also on a little show you may have heard of called Keeping Up With the Kardashians.
Forbes's earning estimates span from June 2016 to June 2017. Jenner is followed by Bündchen ($17.5 million), Chrissy Teigen ($13.5 million), Adriana Lima ($10.5 million), and bestie Gigi Hadid ($9.5 million).
Congratulations to Jenner for getting that paper.
https://www.instagram.com/p/BUU3WbQDnqY
Per usual, we're excited to see what she will do next.