Here's how many people didn't wear black at the 2018 Golden Globes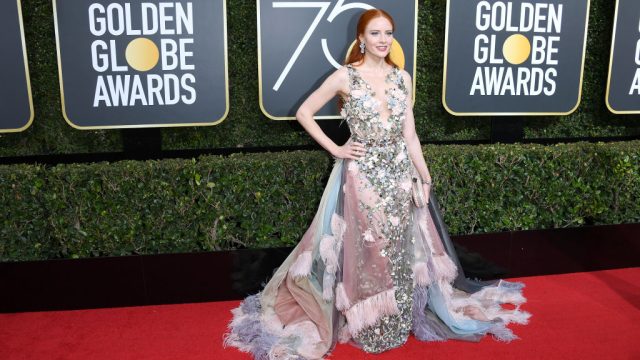 The 2018 Golden Globes are officially over, and there is a whole lot to talk about. One of the biggest conversations is centered around the black ensembles seen on almost every single celebrity who attended. Stars wore black in recognition of the #MeToo and #TimesUp movements, and the red carpet and the ceremony itself seemed to be a sea of black gowns, pantsuits, and tuxedos. Although it certainly looked liked every actor there was participating in the protest, there were actually a few who chose not to. So how many people didn't wear black to the Golden Globes?
Three stars in attendance opted out of the black wardrobe suggestion (things must have felt a little awkward for them). The black dresses were about so much more than just fashion — they were about bringing attention to women's rights and systematic sexual harassment. Although the protest was controversial, it did result in a tremendous amount of awareness about important women's issues.
Here are the celebrities who did not participate:
Meher Tatna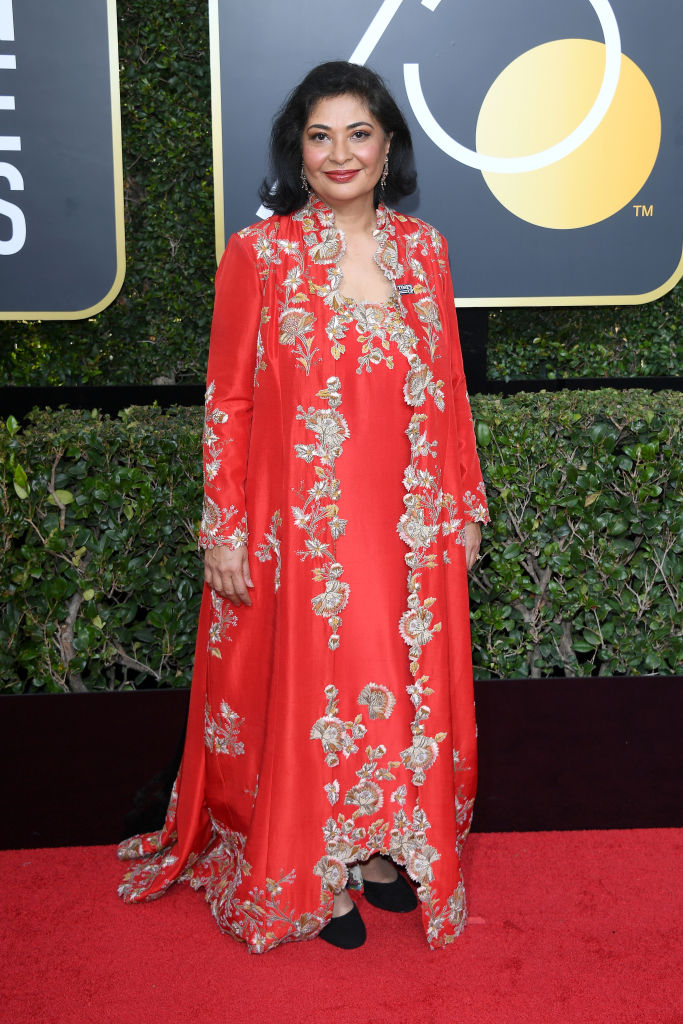 Meher is the president of the Hollywood Foreign Press Association. She walked the carpet in a red gown and added a "Time's Up" pin. She explained why she didn't wear black, saying that in her culture, you don't wear black to celebrate something. She told Entertainment Tonight, "When you have a celebration, you don't wear black. So she would be appalled if I were to [have] worn black. And so this is, for my mom."
Blanca Blanco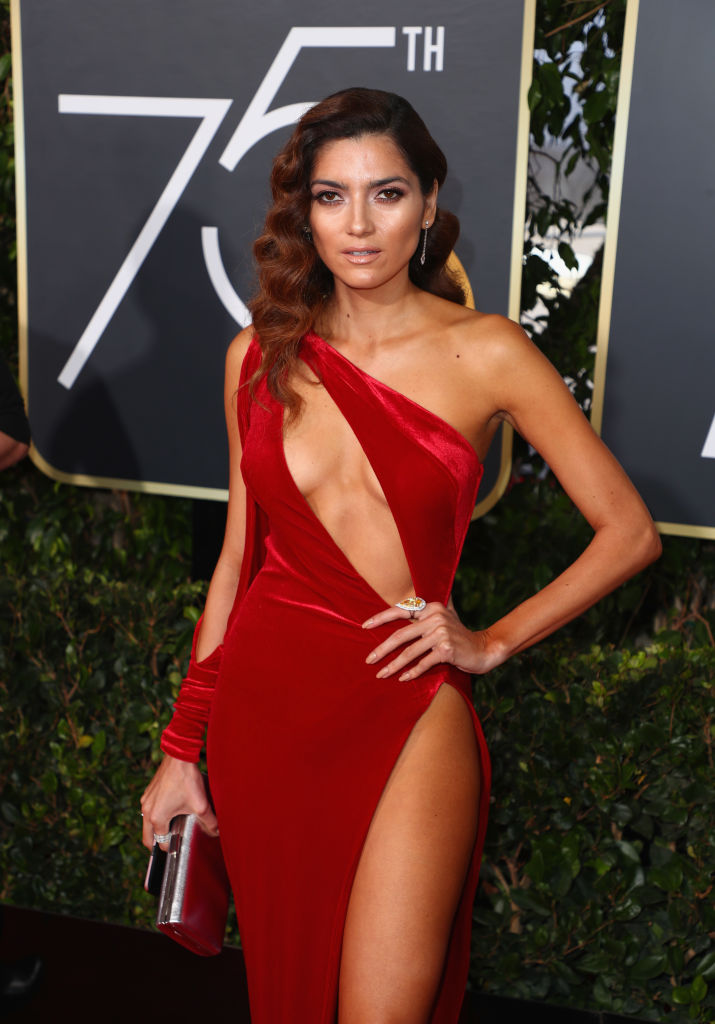 Blanca is an actress who wore a red cut-out gown. She explained her reason for choosing red over black in a statement to Refinery29, saying, "I love red. Wearing red does not mean I am against #timesup movement. I applaud and stand by the courageous actresses that continue to brake [sic] the circle of abuse through their actions and their style choice. It is one of many factors leading women to a safer place because of their status in the acting world. I am excited about the 'Time's UP' movement because true change is long overdue."
Barbara Meier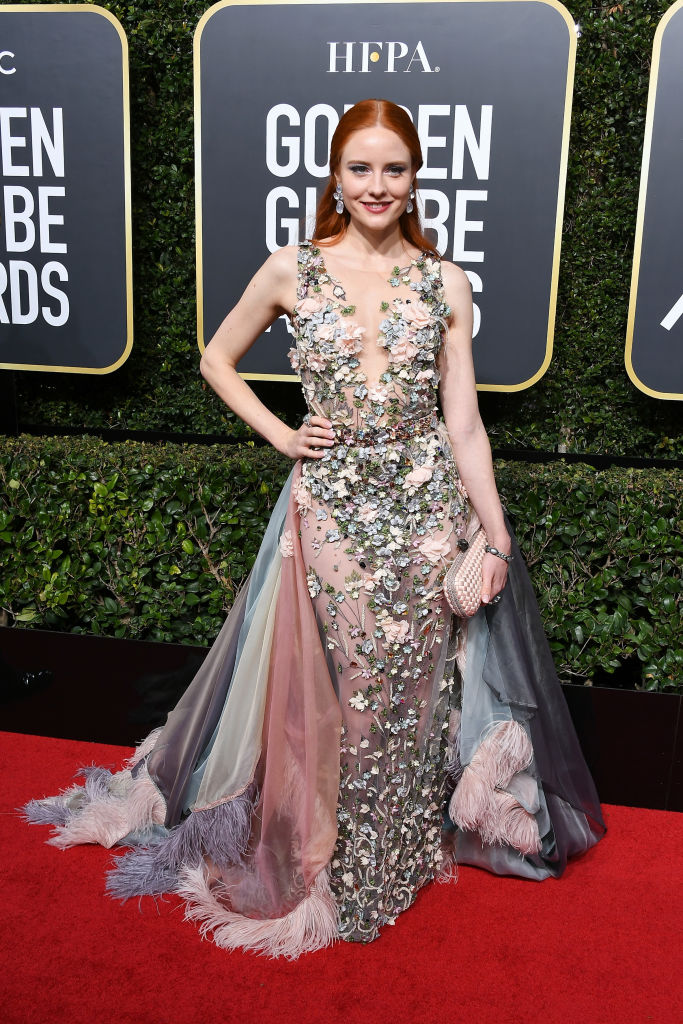 Barbara is a German actress and fashion model. She walked the carpet in a floral gown with a feathered train.