How malls are helping kids with autism meet Santa Claus
The holiday spirit is upon us, and what better time to get into the Christmas spirit than this time of year? The holiday season is a time for dreams to come true.
And for children across the country, nothing says Christmas miracle quite like meeting Santa Claus. That's why malls all around the country are working to make the Santa experience available to children with autism and other special needs.
While most parents are content with waiting in long lines at the mall with their children, those crowds aren't always the best environment for every child -- particularly not for children with autism.
Autism Speaks — an advocacy organization that works to educate and advocate for the autism community — is working with the Noerr Programs Corporation to bring the spirit of Christmas to children with disabilities. The Noerr Programs Corporation works with Simon and Washington Prime malls all over the country to provide an inclusive version of the Santa photo time that we already know and love.
By partnering with Autism Speaks, these photo ops will be more "sensory-friendly" -- creating a more comfortable environment for children with autism.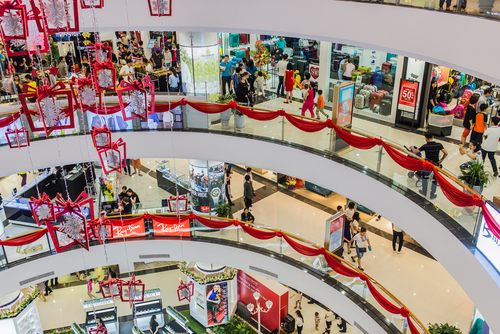 That's definitely a win-win all around!
200 malls across the country are slated to participate in the free event on December 4th, but you can check the Autism Speaks website to find the participating mall nearest you (be sure to register on the site in advance!). And remember, no matter who you are, everyone deserves a little bit of Christmas magic.